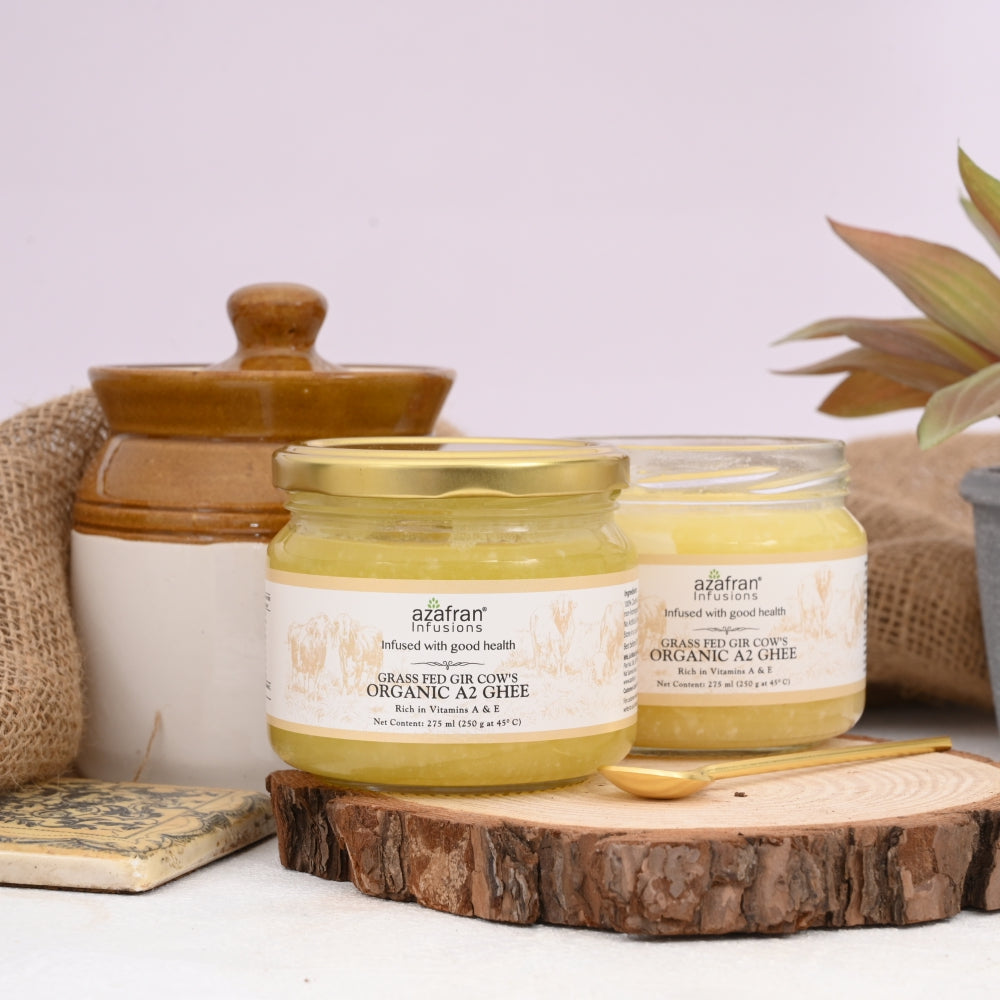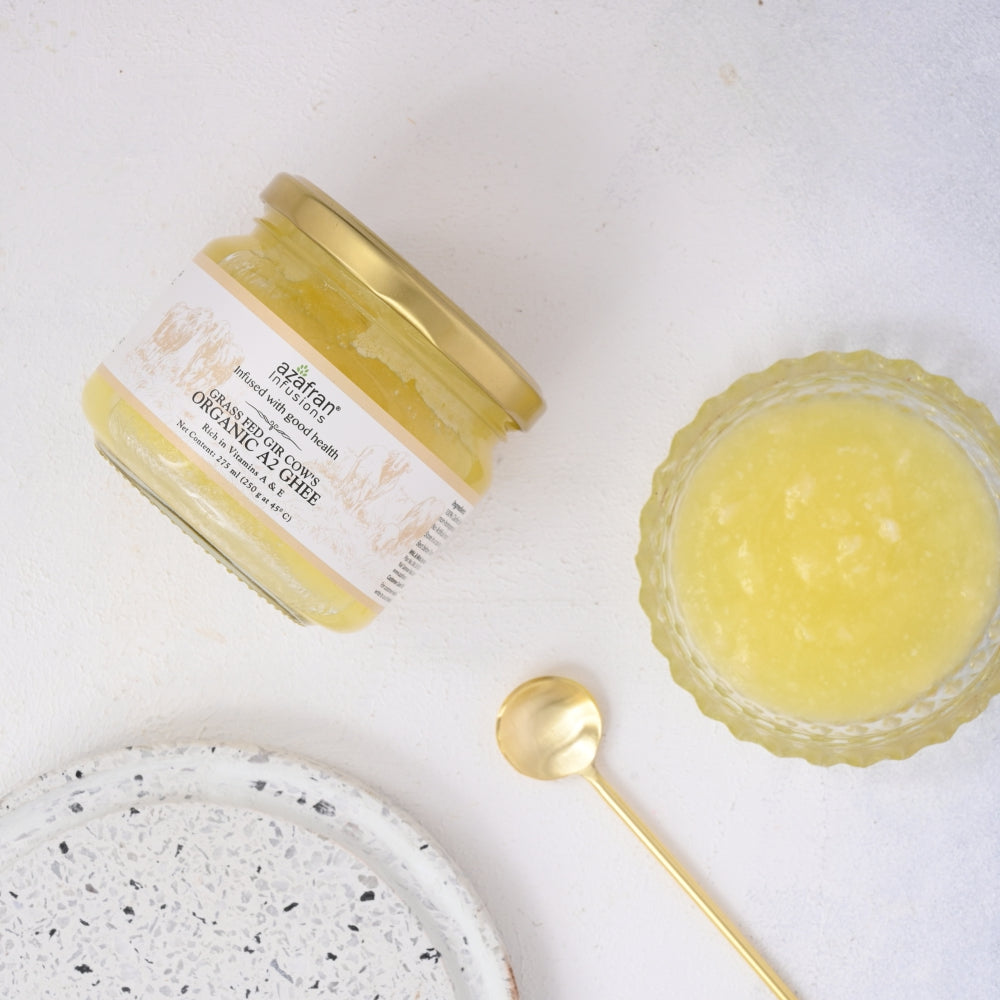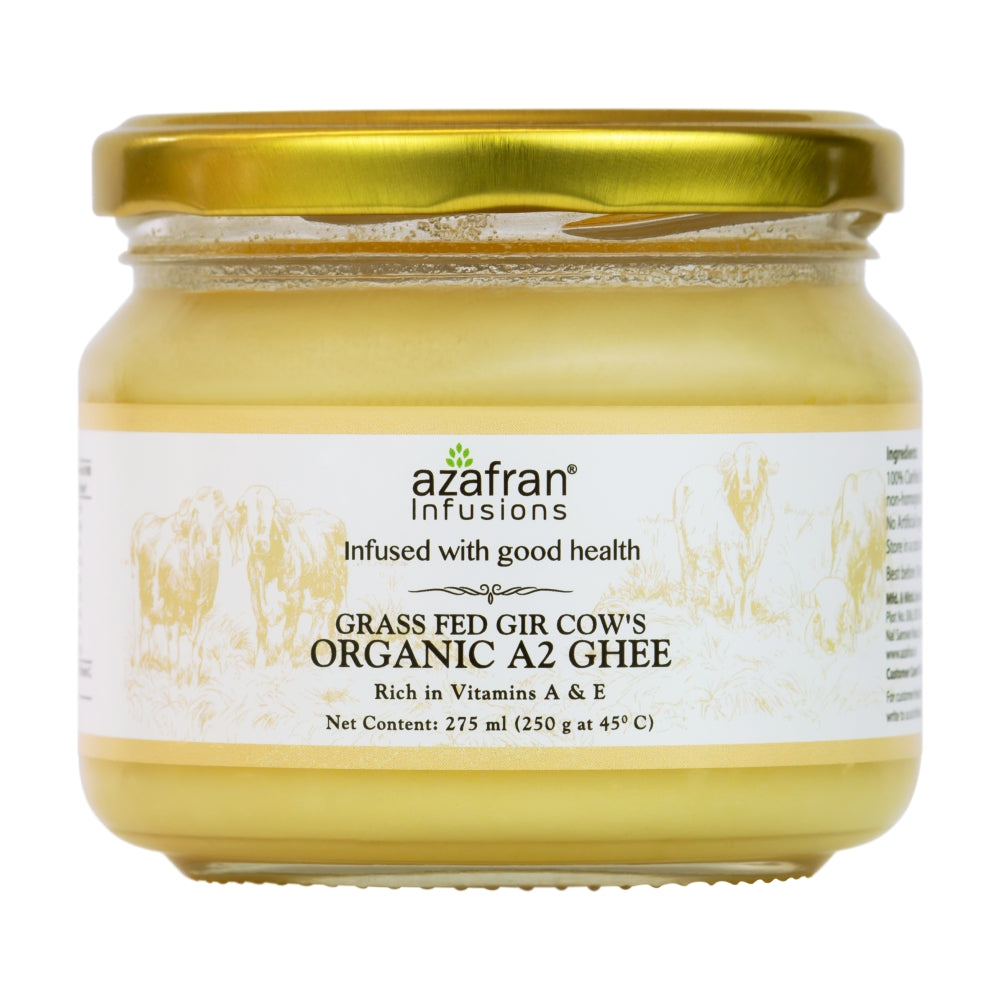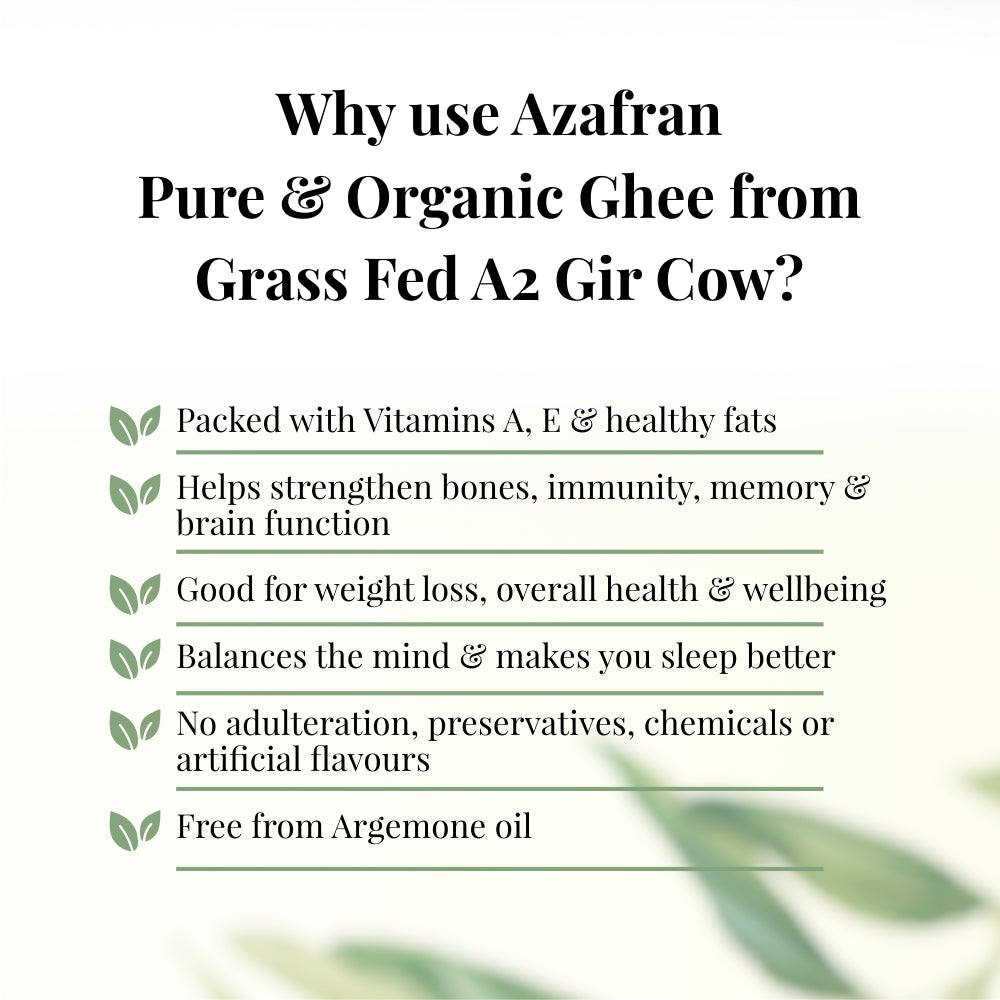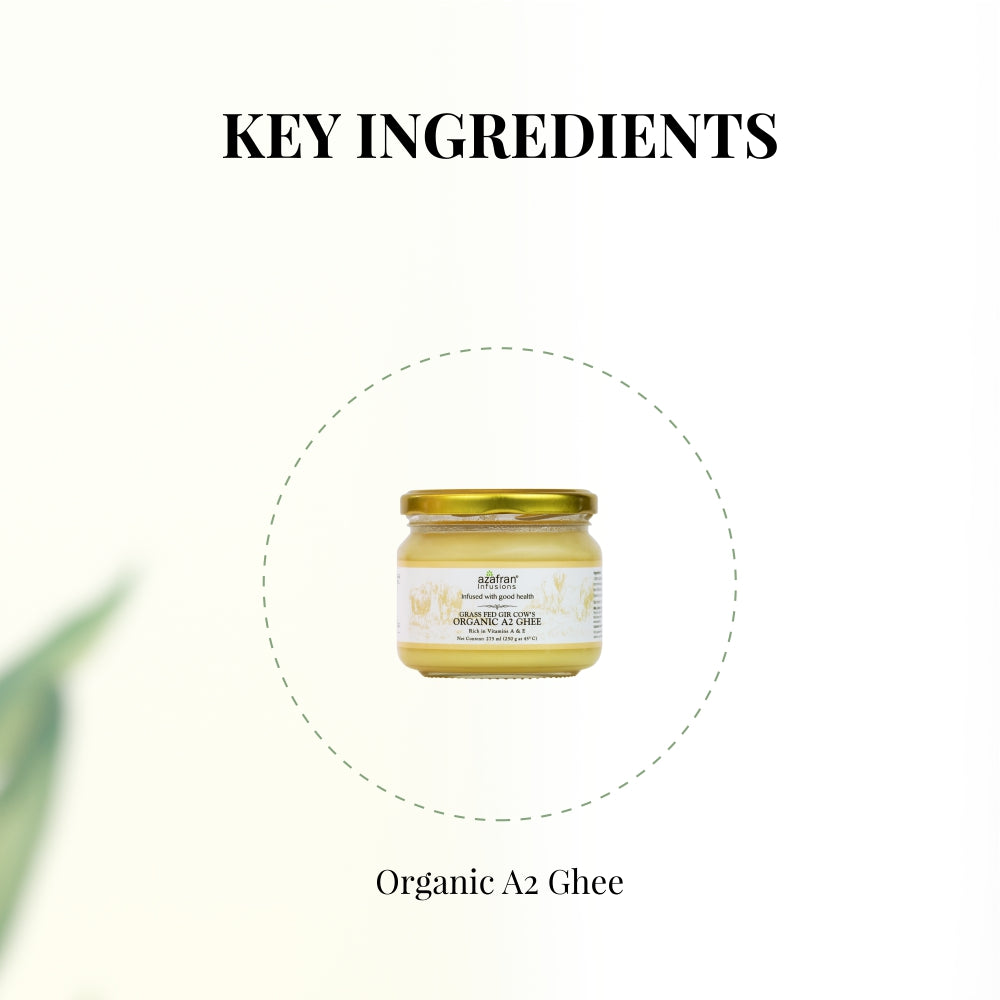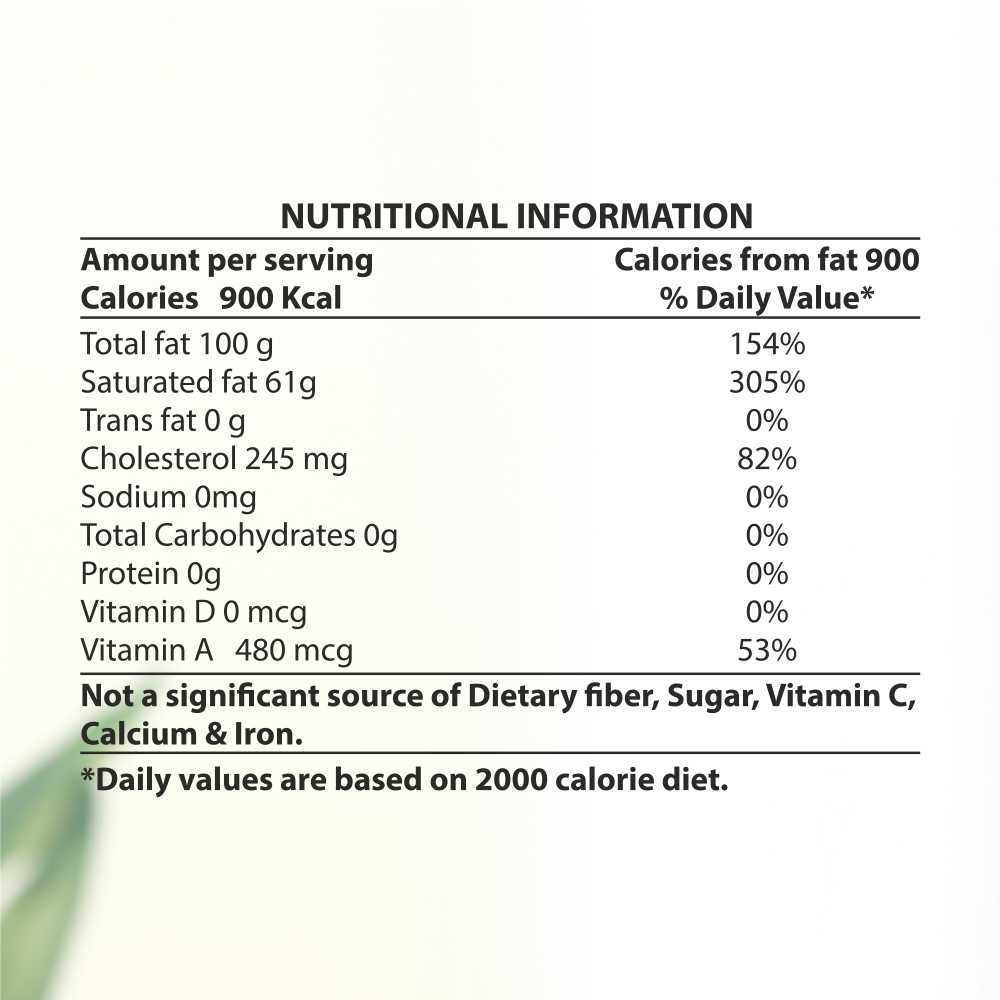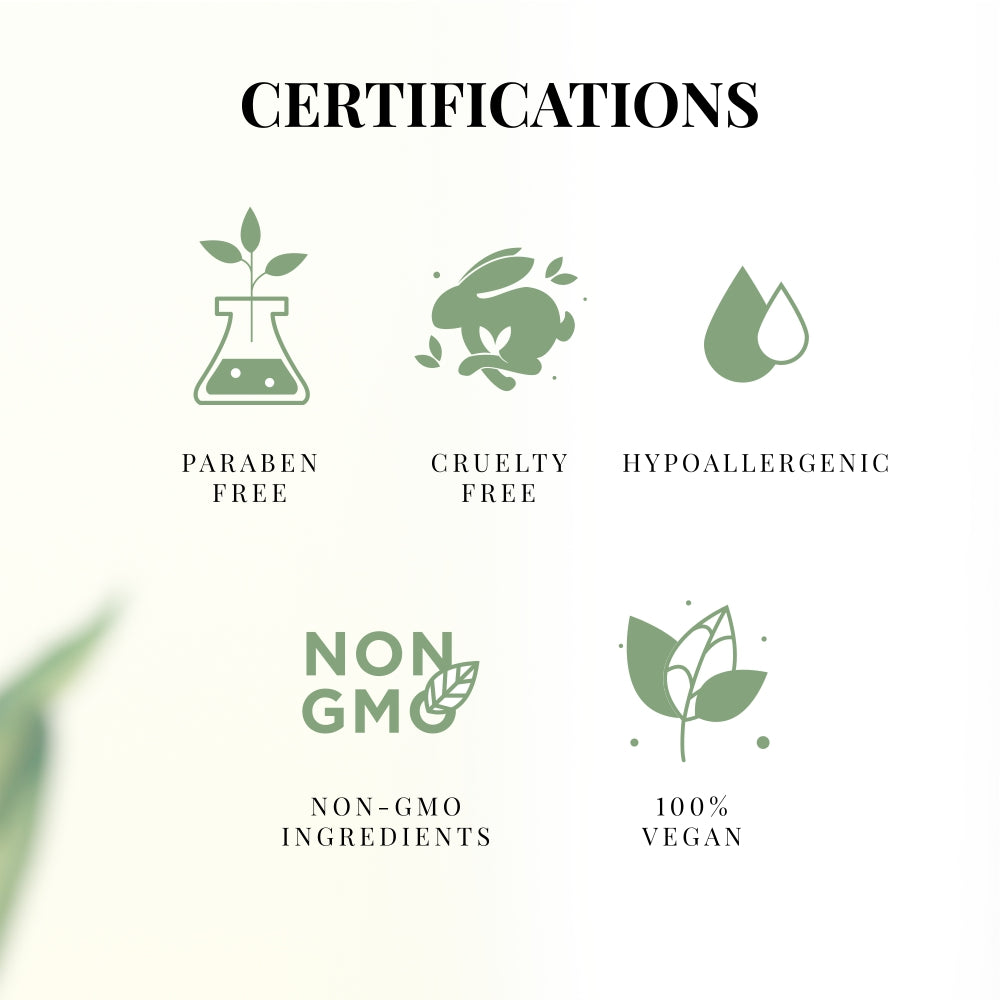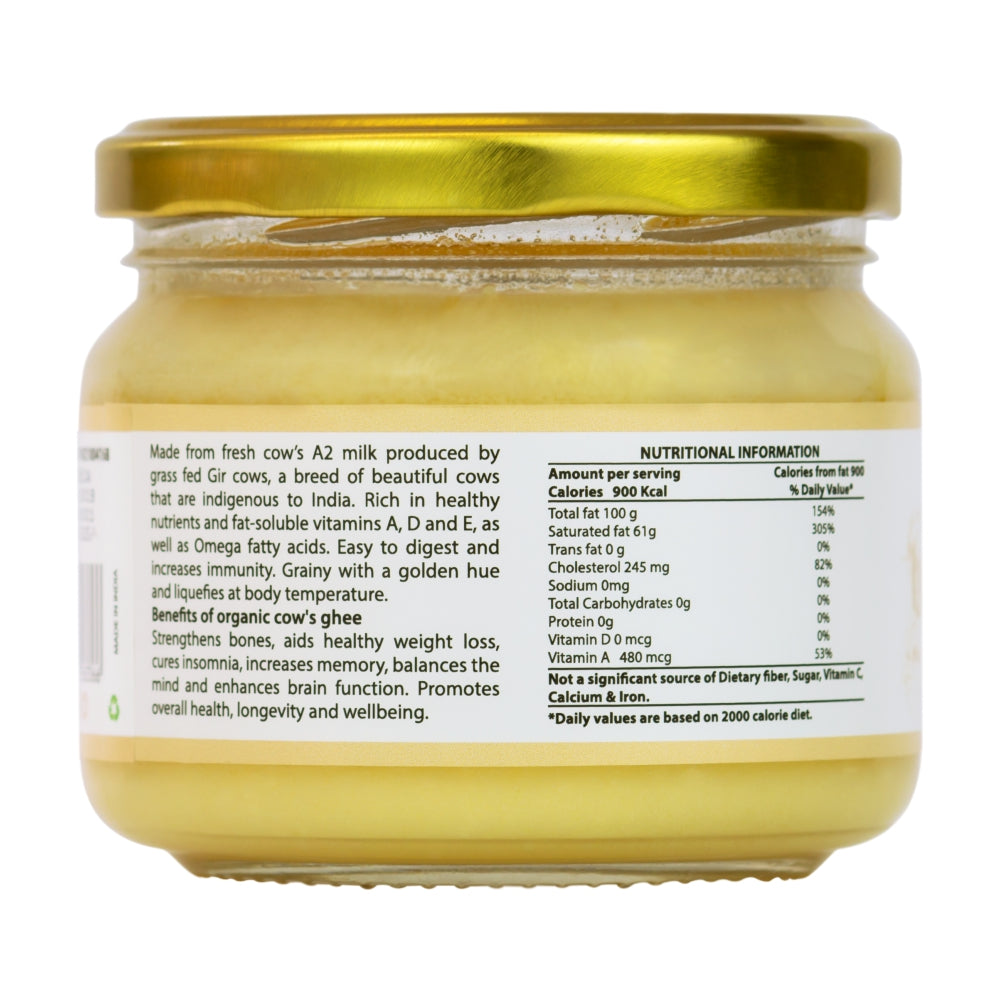 Grass Fed Gir Cow's Organic A2 Ghee
• Packed with Vitamins A, E & healthy fats
• Helps strengthen bones, immunity, memory & brain function
• Good for weight loss, overall health & wellbeing
• Balances the mind & makes you sleep better
• No adulteration, preservatives, chemicals or artificial flavours
Enjoy the benefits of organic living, and improve your health with grass-fed A2 Gir cow's organic ghee. This product is sustainably produced from grass-fed, indigenous Gir cows. It is packed with immunity-boosting features that strengthen bones and aid in healthy weight loss. Produced by cows that graze on open, sunny pastures, the A2 cow's organic ghee is churned by hand over firewood in brass containers.
 The deep creamy flavour of the ghee makes for a great base ingredient as well as a garnish, making for a healthy and nutrient-rich addition to your weight loss journey!
 Give yourself a healthier tomorrow, Azafran Pure & Organic Ghee from Grass-Fed A2 Gir Cow
 We are cruelty-free, all-natural and all our products are made with carefully sourced ingredients for effective, targeted action. Better for you and the planet!
Suggested Applications: 
Swap it for oil or butter in your recipes.
Toss steamed vegetables with ghee & sea salt.
The smoking point is higher than most other oils making it suitable for deep frying.
Sautéing, frying, baking & roasting – ghee does it all.
Add a bit of ghee into the morning coffee for extra energy & nutrients.