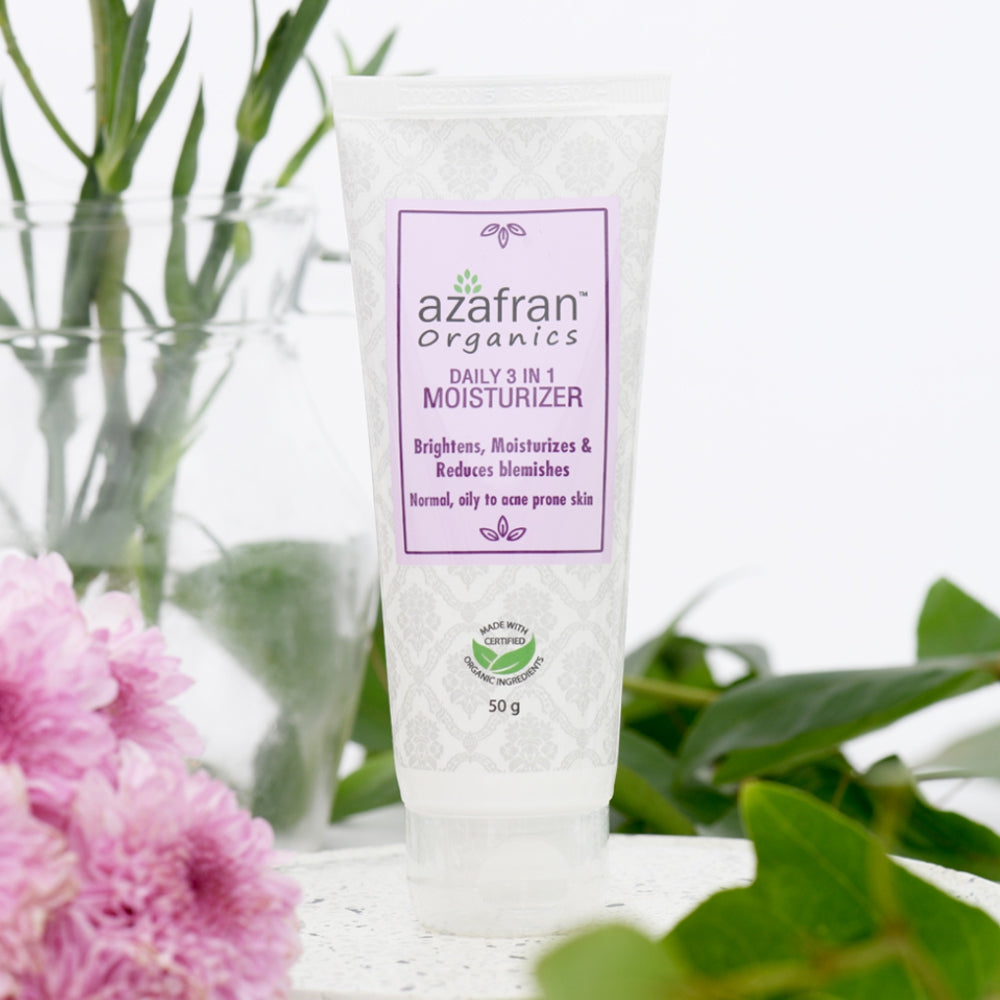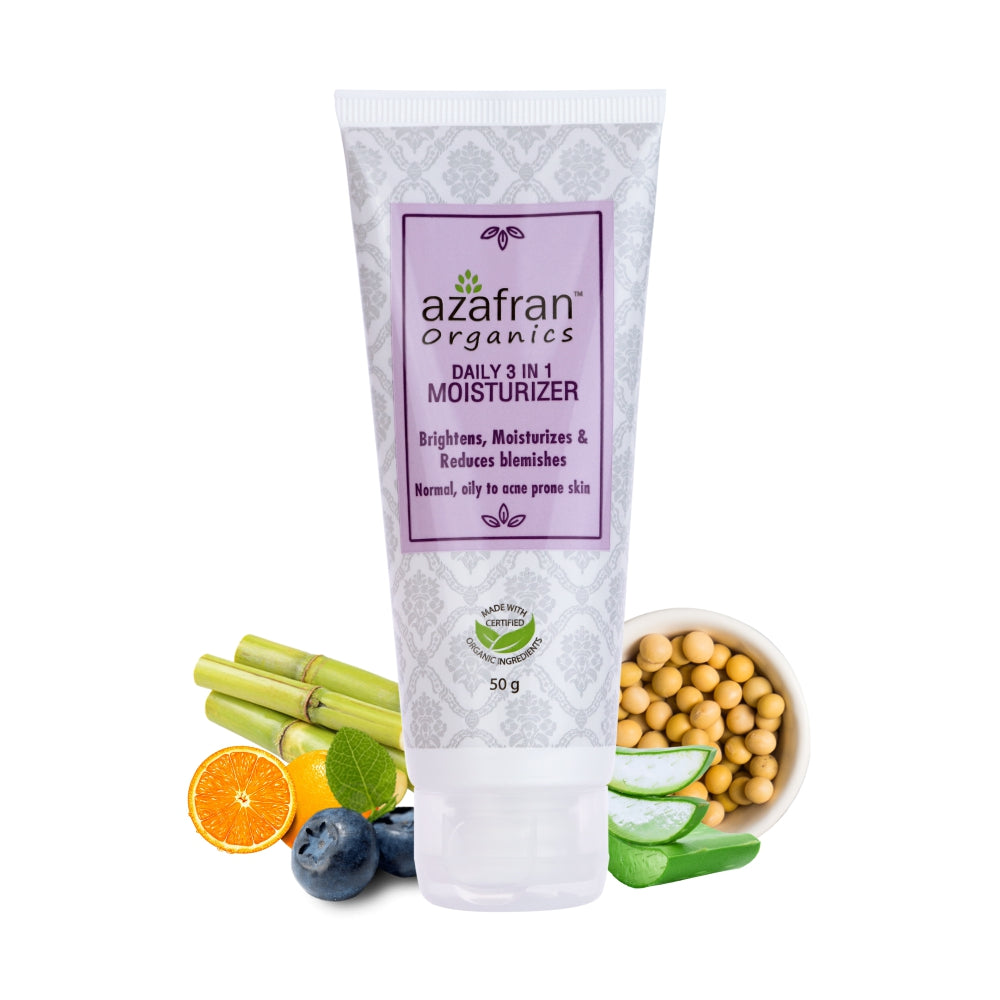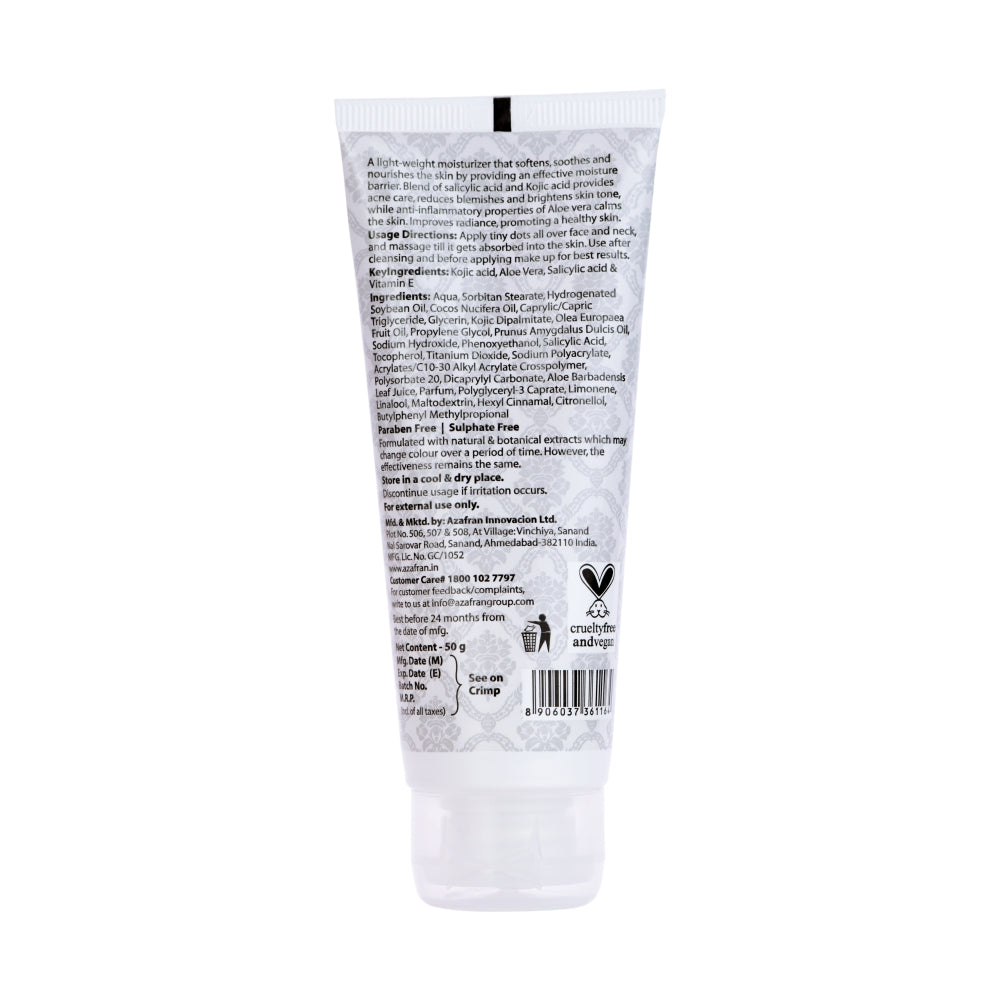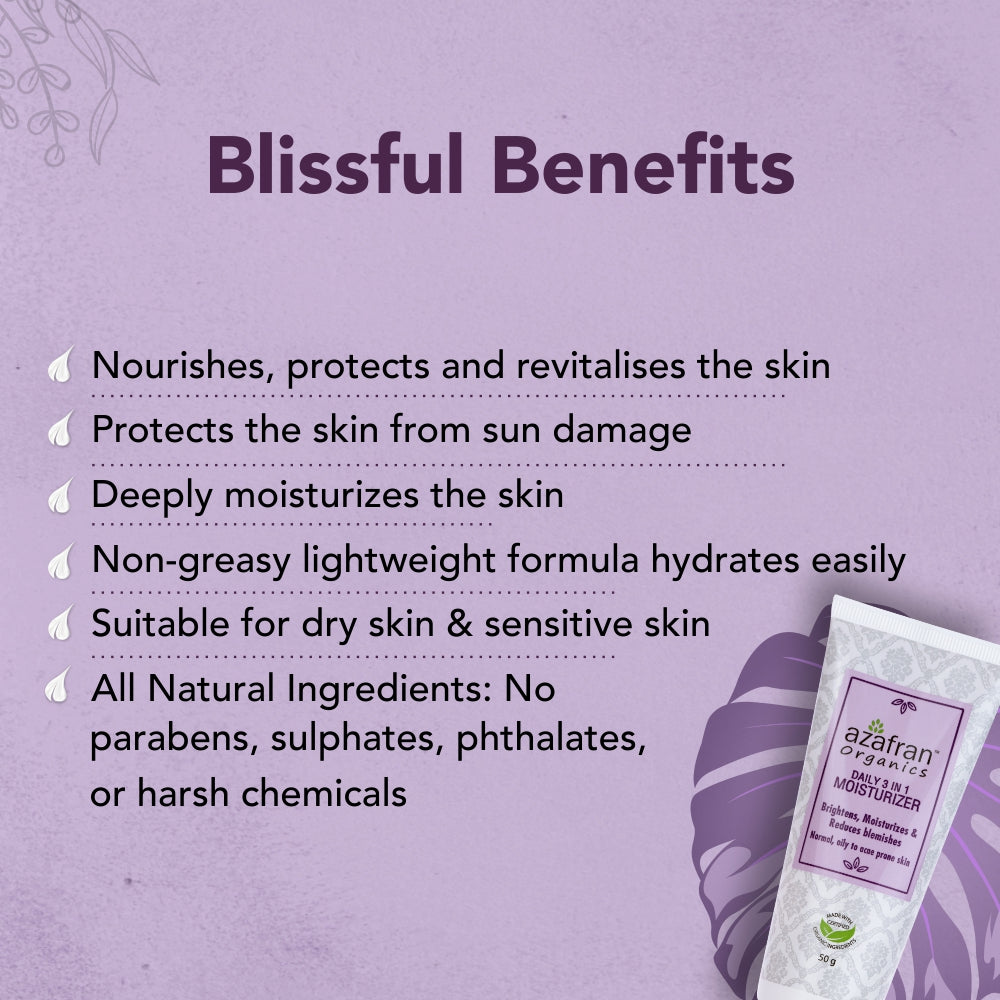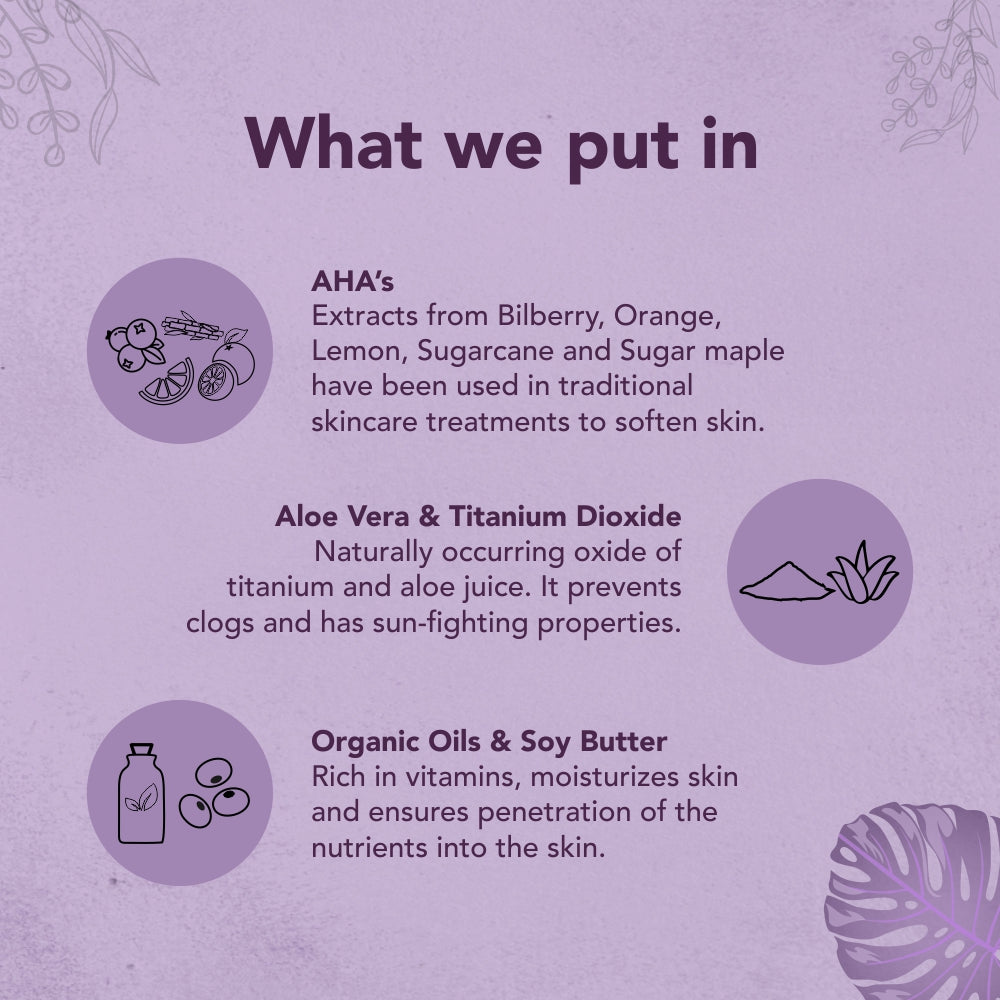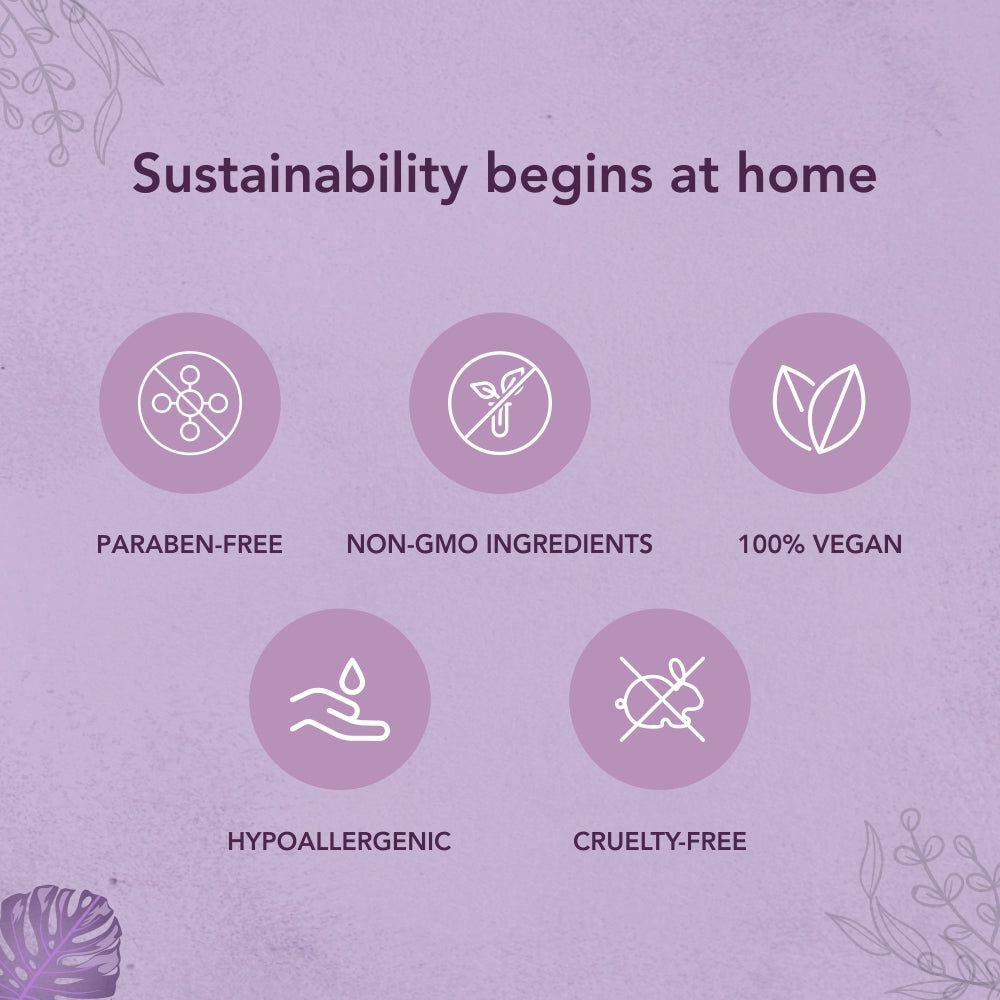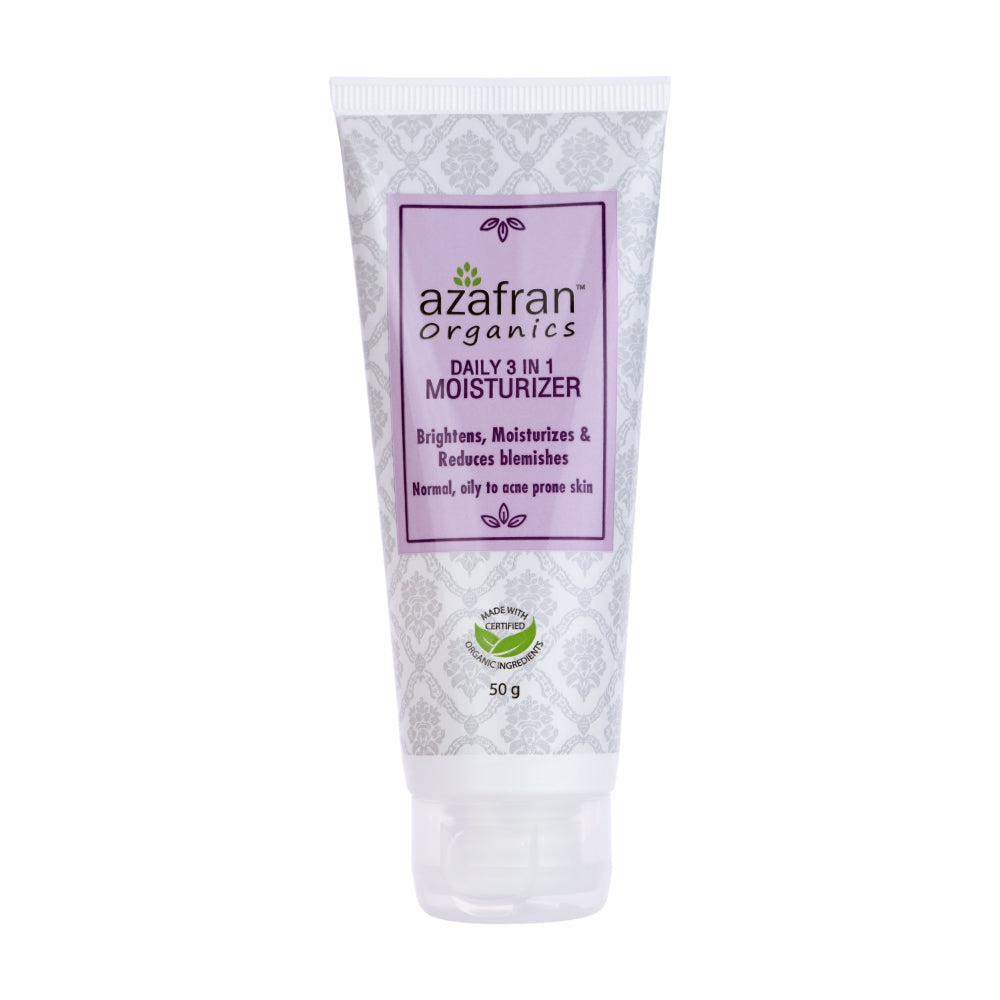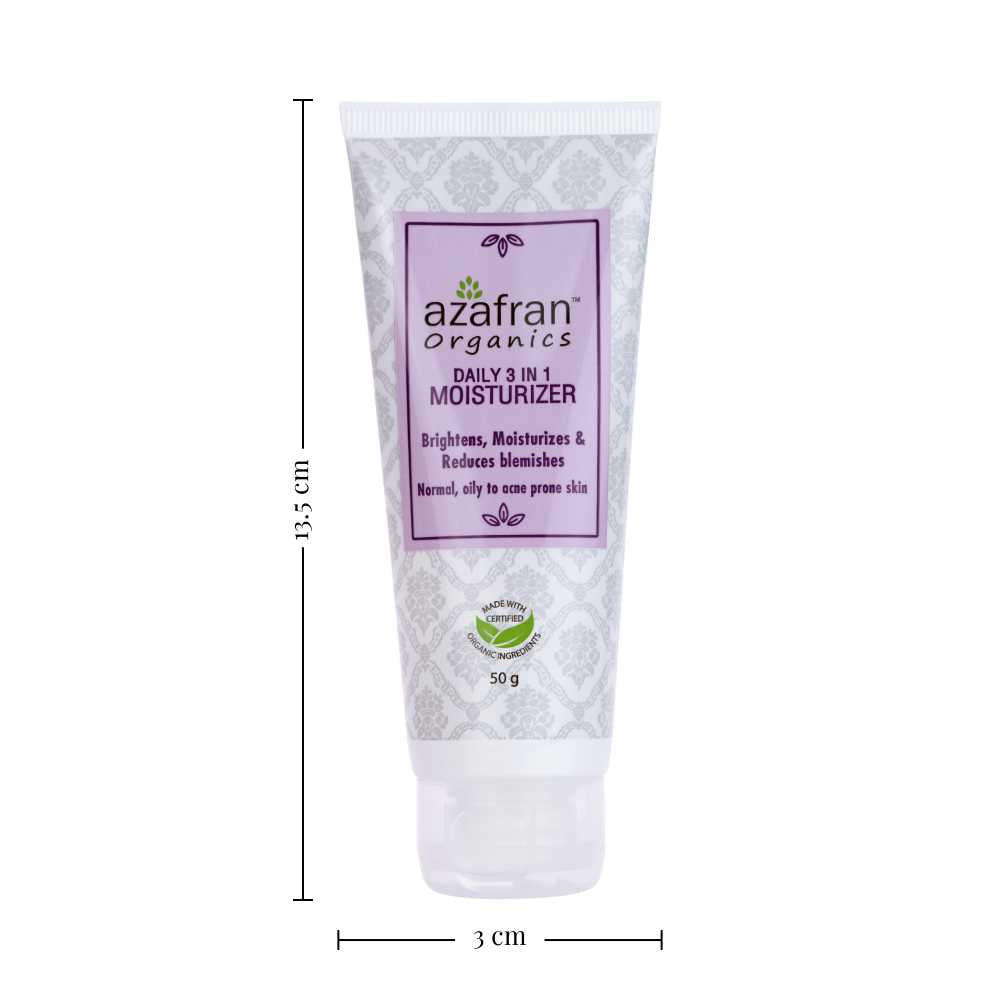 Organic Daily 3-in-1 Moisturizer

• Nourishes, protects and revitalises the skin
• Protects the skin from sun damage
• Deeply moisturizes the skin
• Non-greasy lightweight formula hydrates easily
• Suitable for dry skin & sensitive skin
• All Natural Ingredients: No Parabens, Sulphates, Phthalates, or harsh chemicals

Give your skin the daily dose of hydration it needs!
This moisturiser improves elasticity, reduces dark spots and scars, and makes your skin smooth and youthful. Enriched with a rich blend of 5 fruit extracts, Aloe juice, Soya Butter, Organic Coconut, Olive, and Almond oil that deeply nourishes and brings a youthful glow to the skin. Natural AHAs stimulate collagen synthesis & boost skin elasticity. 
From now on, you'll have smooth and hydrated skin.
Nourish, protect and rejuvenate your skin.

Protects your skin from harmful UV rays.

Lightweight formula without any greasy residue.

Suitable for dry and sensitive skin.
Our products are cruelty-free, vegan, paraben and sulphate free for effective results. We only create the highest quality and safest products for you!
Now, you can buy your favourite organic face products online! Rich with health benefits, organic ingredients make our products a great addition to your beauty routine.
Ingredients:
AHA's

 are extracted from Bilberry, Orange, Lemon, Sugarcane and Sugar Maple to unclog pores and exfoliate dead skin cells.

Aloe Vera and Titanium Dioxide

: Exfoliate to reveal younger-looking skin. Gentle enough for everyday use. 

Organic oils and soy butter

 work in unison when applied to the skin. The oils ensure that nutrients from the ingredients are absorbed easily.


1. Squeeze out some on your palm.
2. Apply on a damp face & massage gently for a minute until absorbed.
3. Use twice daily for best results.