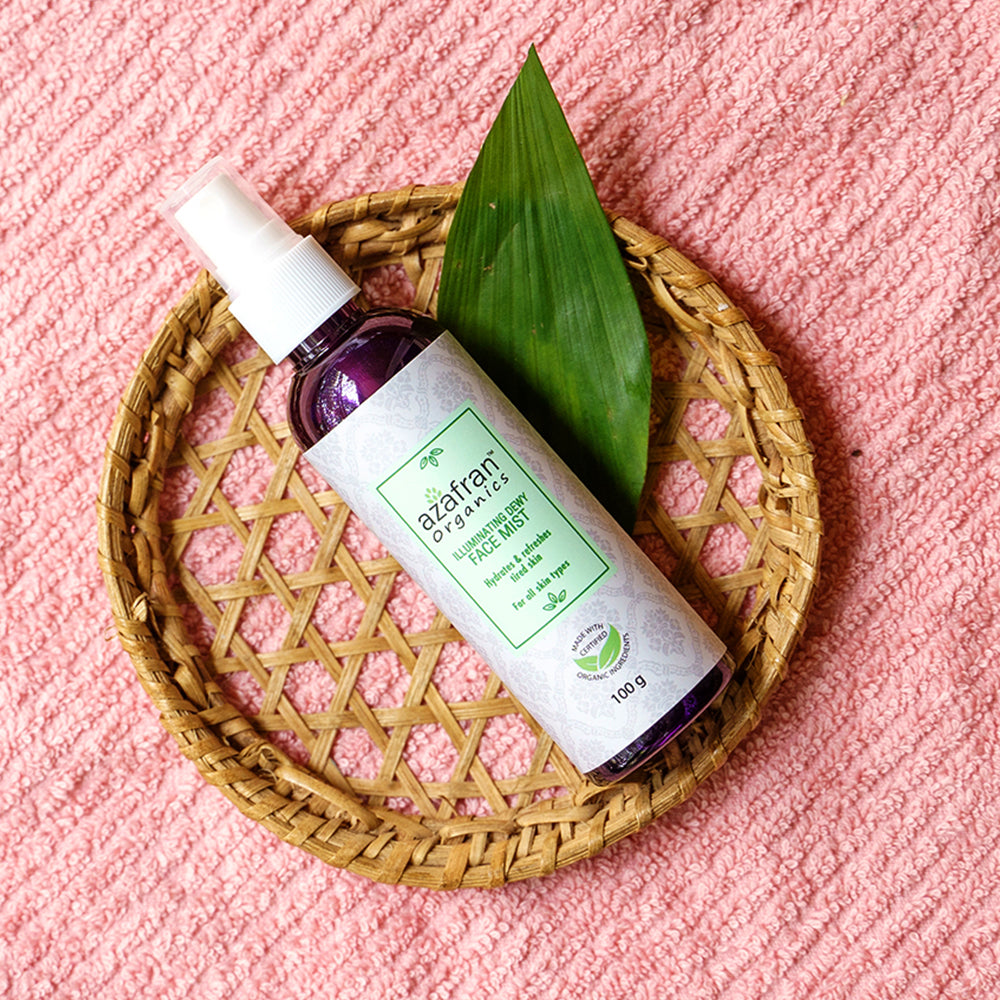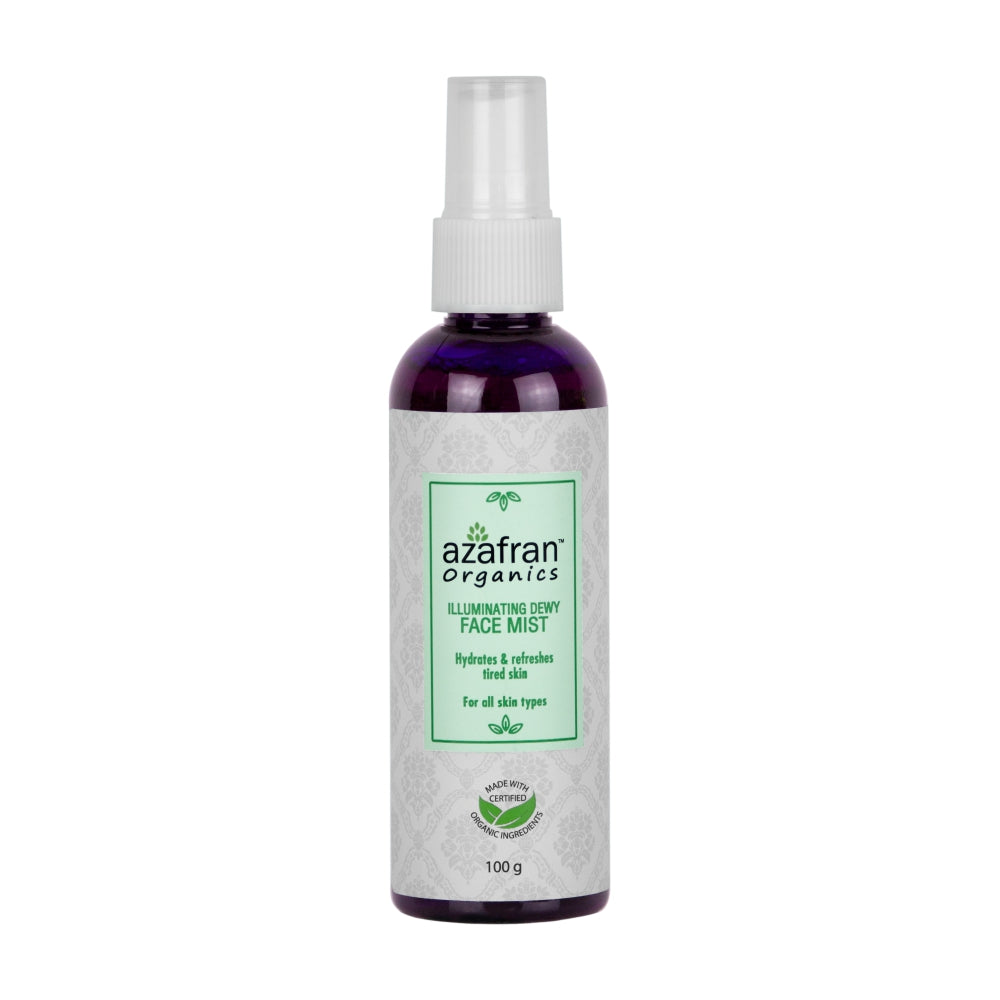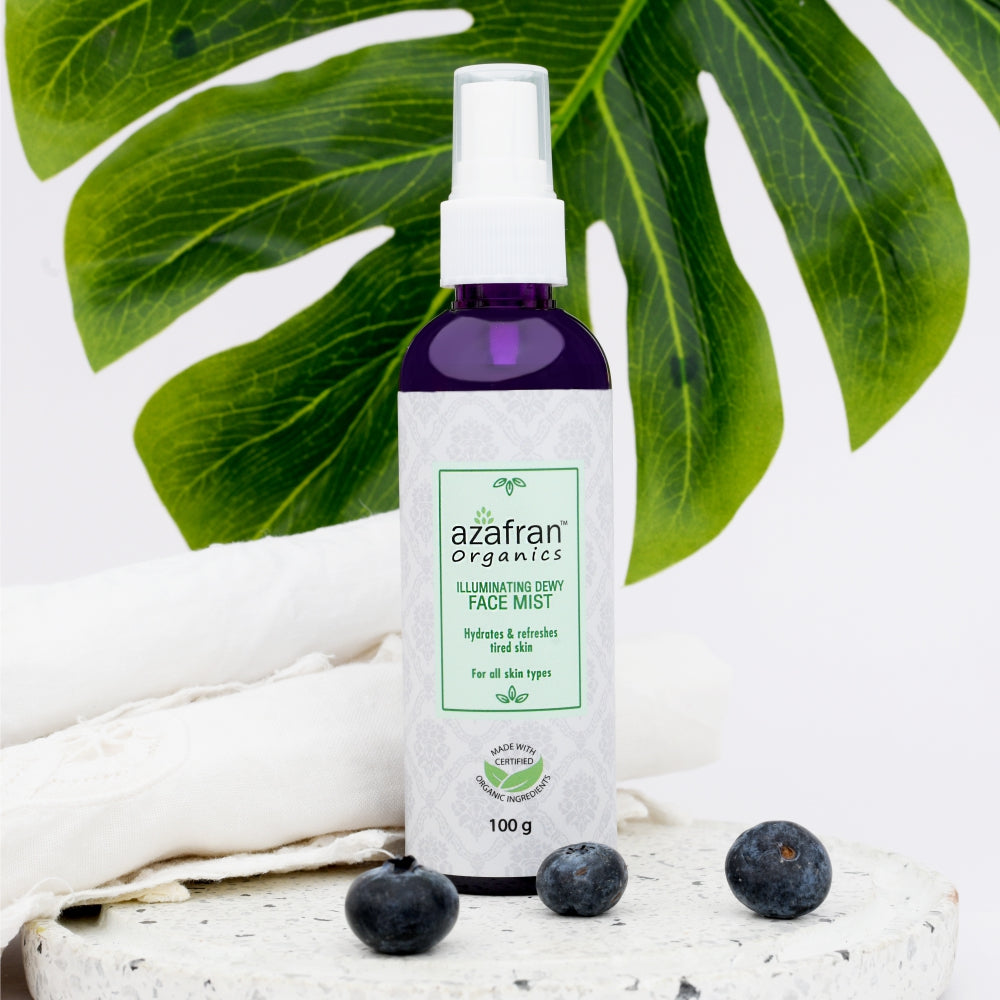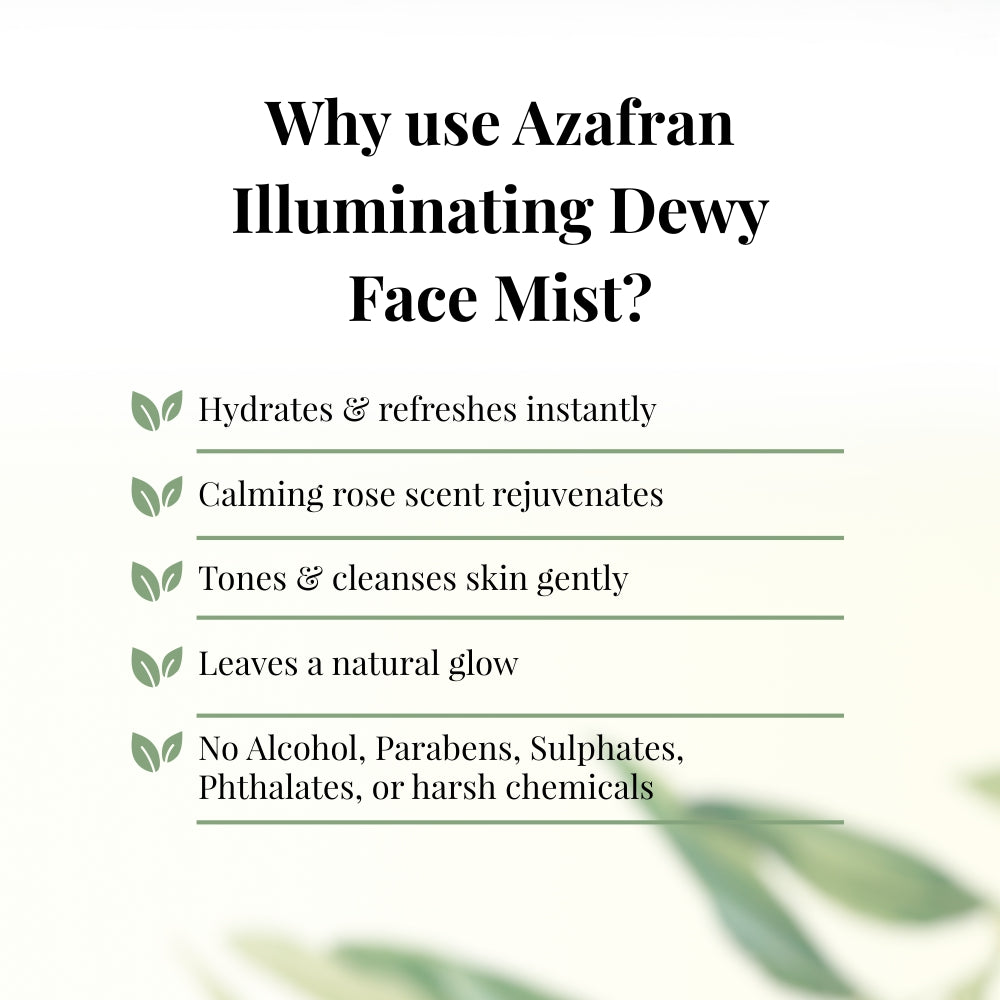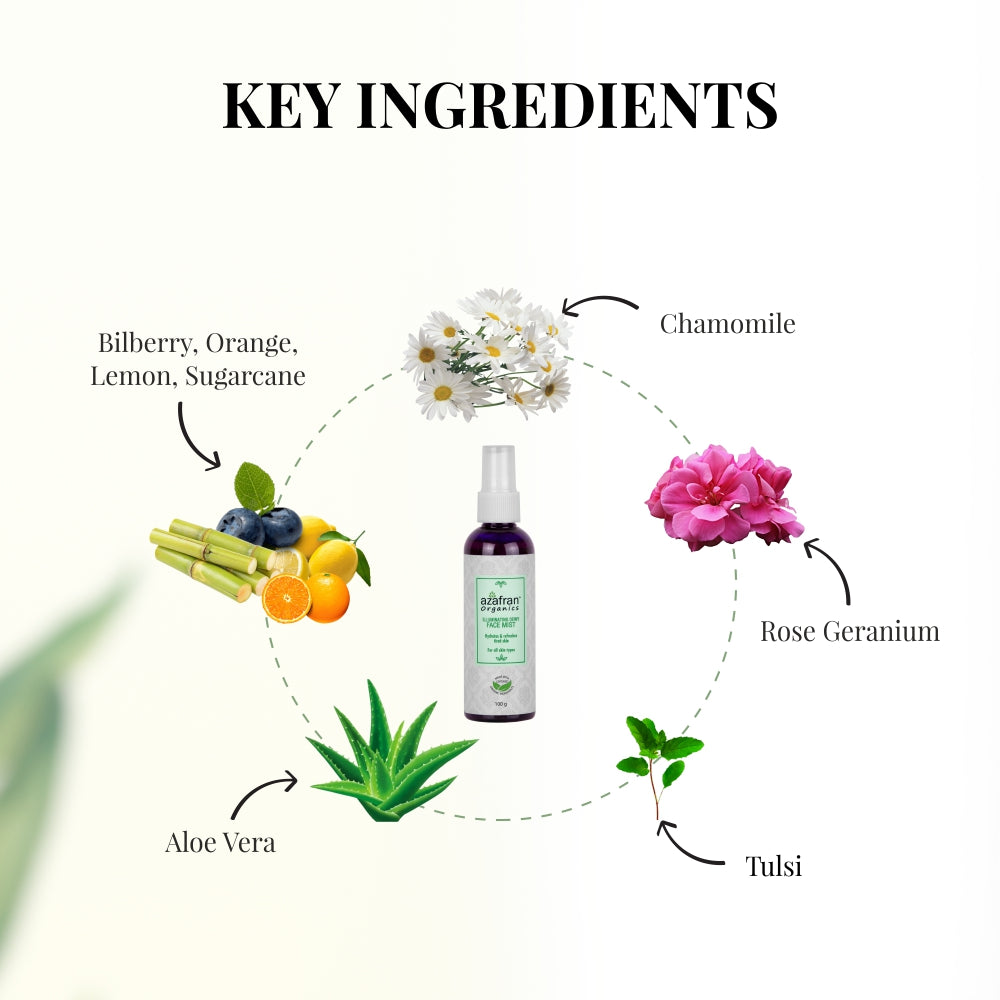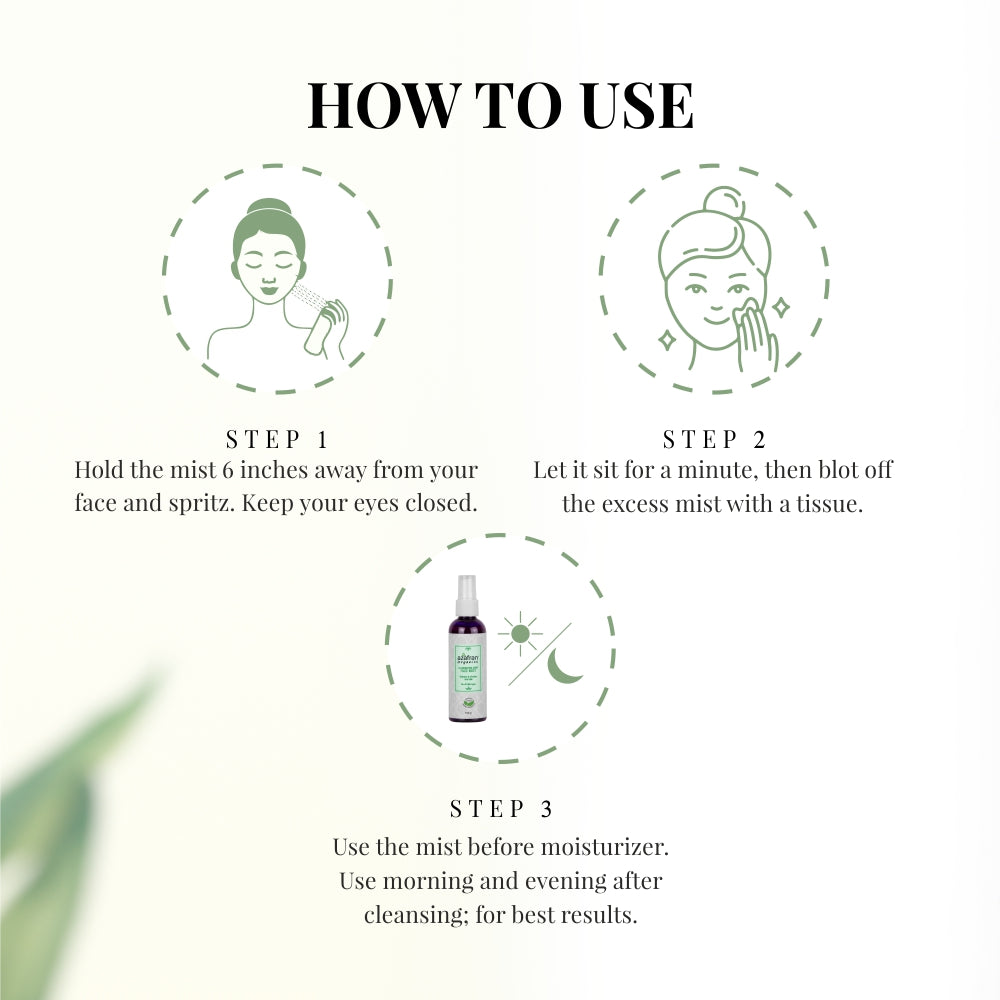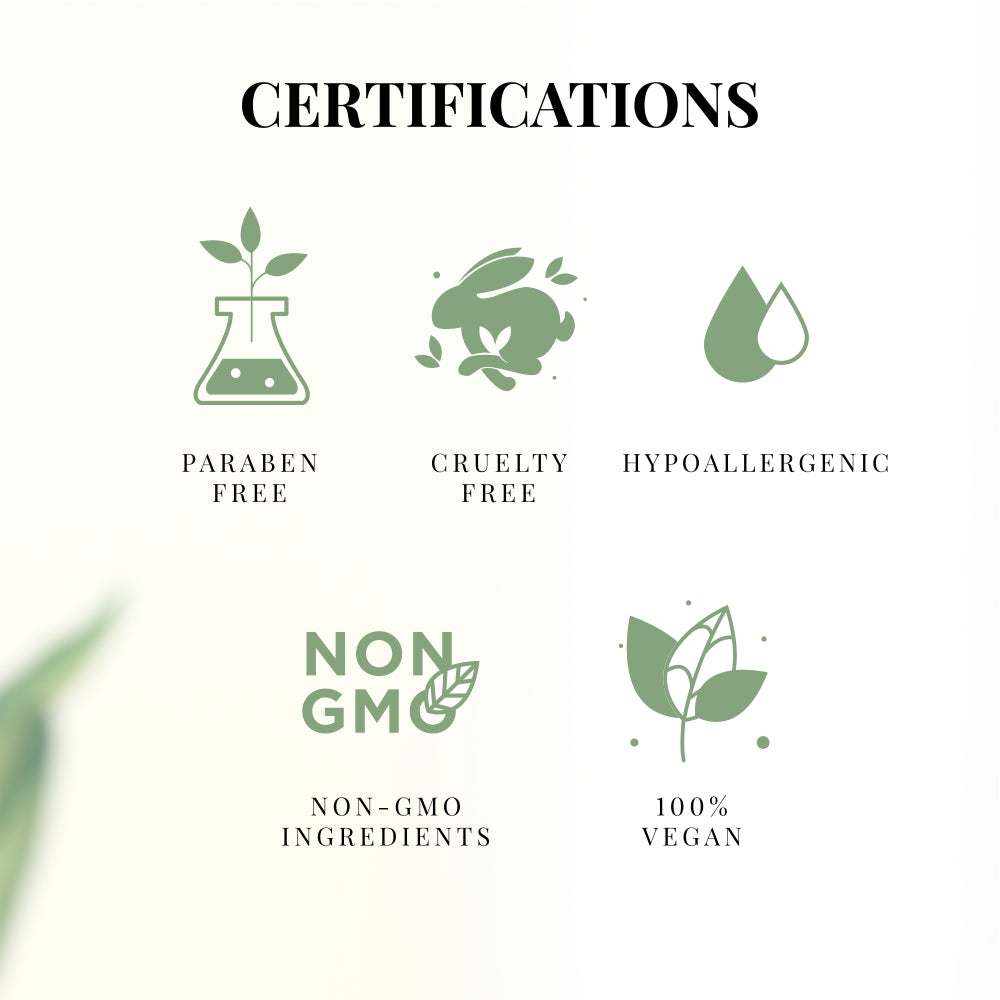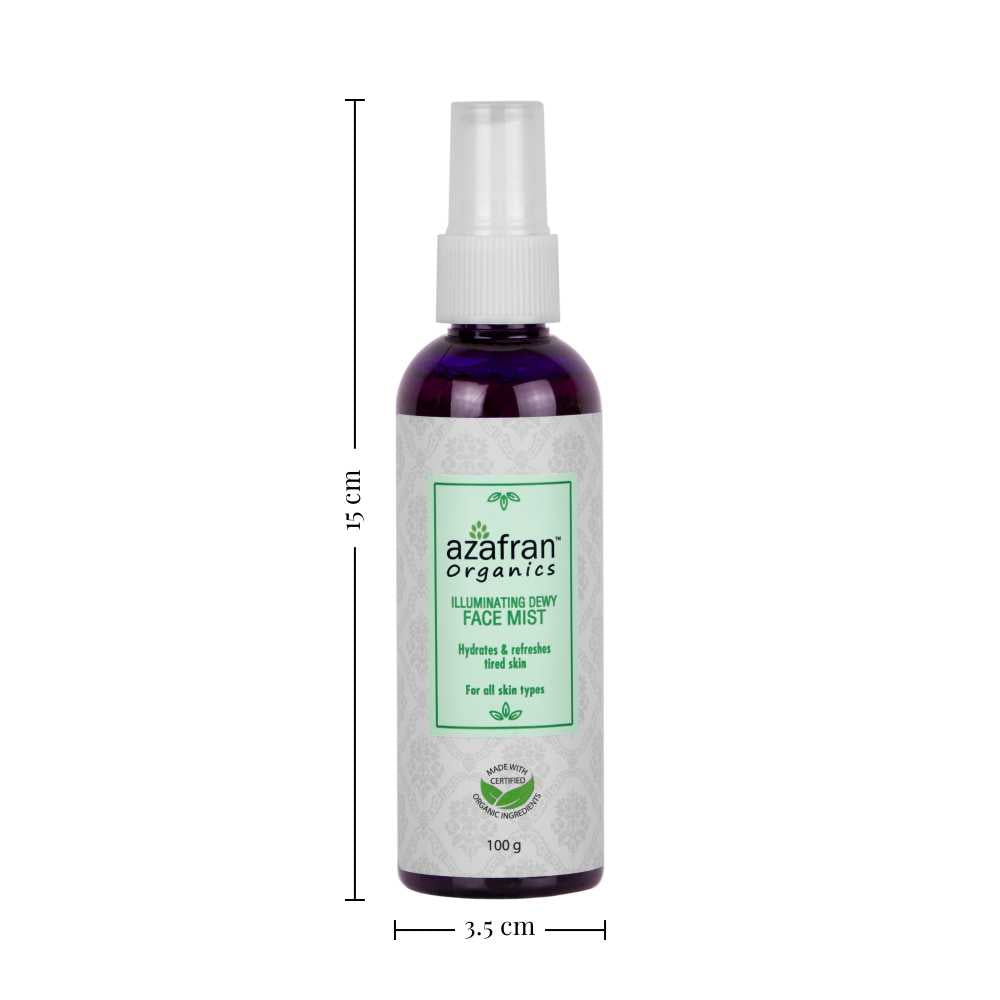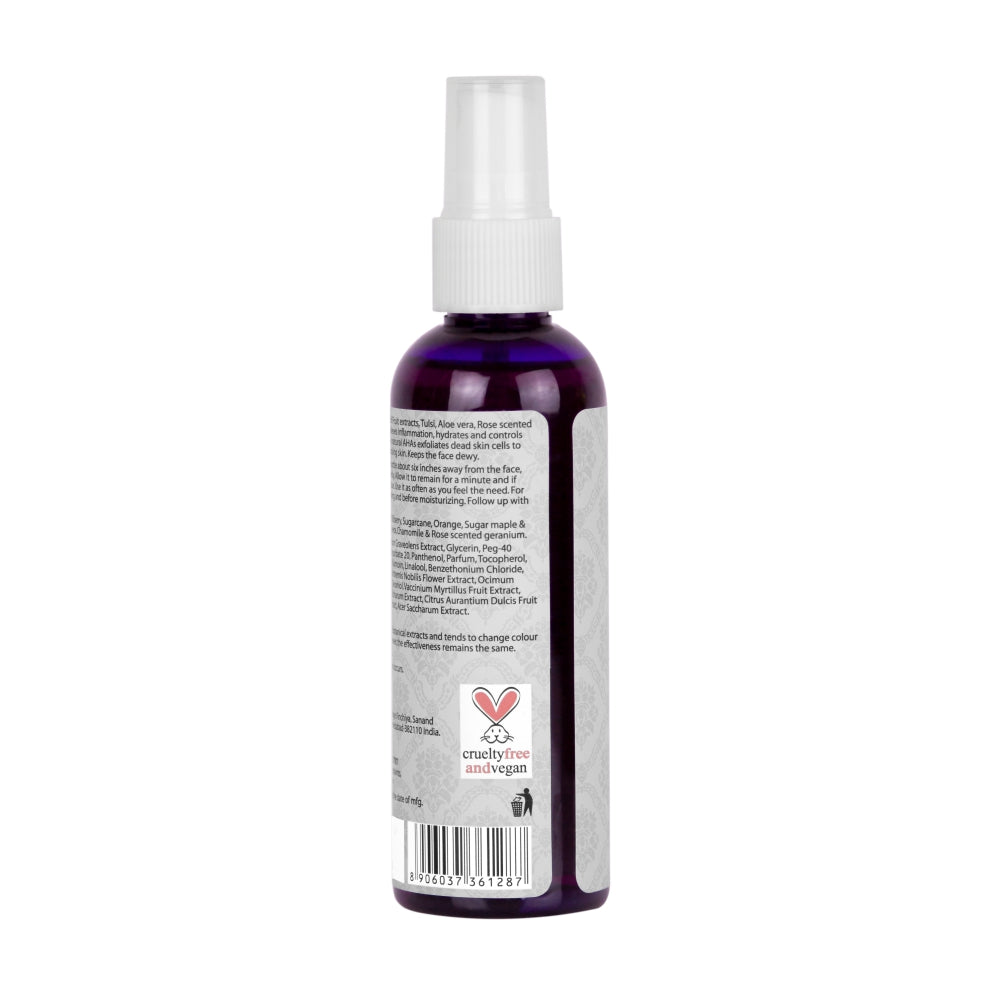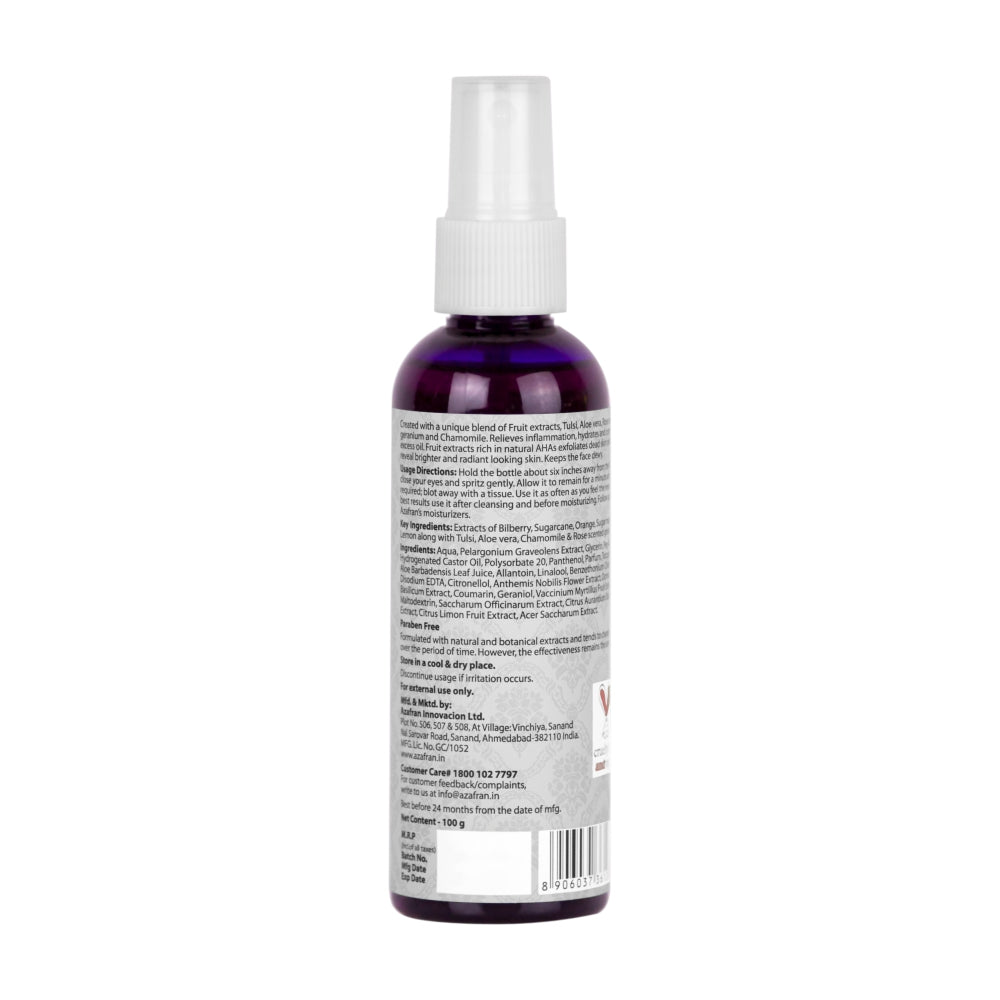 Illuminating Dewy Face Mist
• Hydrates & refreshes instantly
• Calming rose scent rejuvenates
• Tones & cleanses skin gently
• Leaves a natural glow
• No Alcohol, Parabens, Sulphates, Phthalates, or harsh chemicals
Refresh your skin with the healing, nourishing, and cleansing spritz of Illuminating Dewy Face Mist that rehydrates and gives skin a revitalising glow. Curated with the goodness of antibiotic Tulsi, Rose-scented Geranium, soothing Aloe vera, pore-tightening Chamomile, and natural AHAs from 5 fruits. This multi-fruit formulation stimulates cell renewal and minimizes skin irritation, instantly reawakening your skin with a dewy glow!
We are Vegan, cruelty-free, all-natural and all our products are made with carefully sourced ingredients for effective, targeted action. Better for you and the planet!
 AHA's:

 

Extracts from Bilberry, Orange, Lemon, Sugarcane and Sugar Maple, increase skin elasticity and give smooth, younger-looking skin while unclogging pores.
Tulsi & Aloe Vera:

 

Purify, detoxify skin and improve skin texture. Effective for treating sunburns and dry skin.
Chamomile & Rose Geranium:

 

Extracts from these florals are not only calming scents for the mind but are also effective in hydrating and nourishing the body.

1. Hold the mist 6 inches away from your face and spritz. Keep your eyes closed.
2. Let it sit for a minute, then blot off the excess mist with a tissue.
3. Use the mist before moisturizer. Use morning and evening after cleansing; for best results.
4. You can also use it as often as required throughout the day for instant freshness.
Show icons: