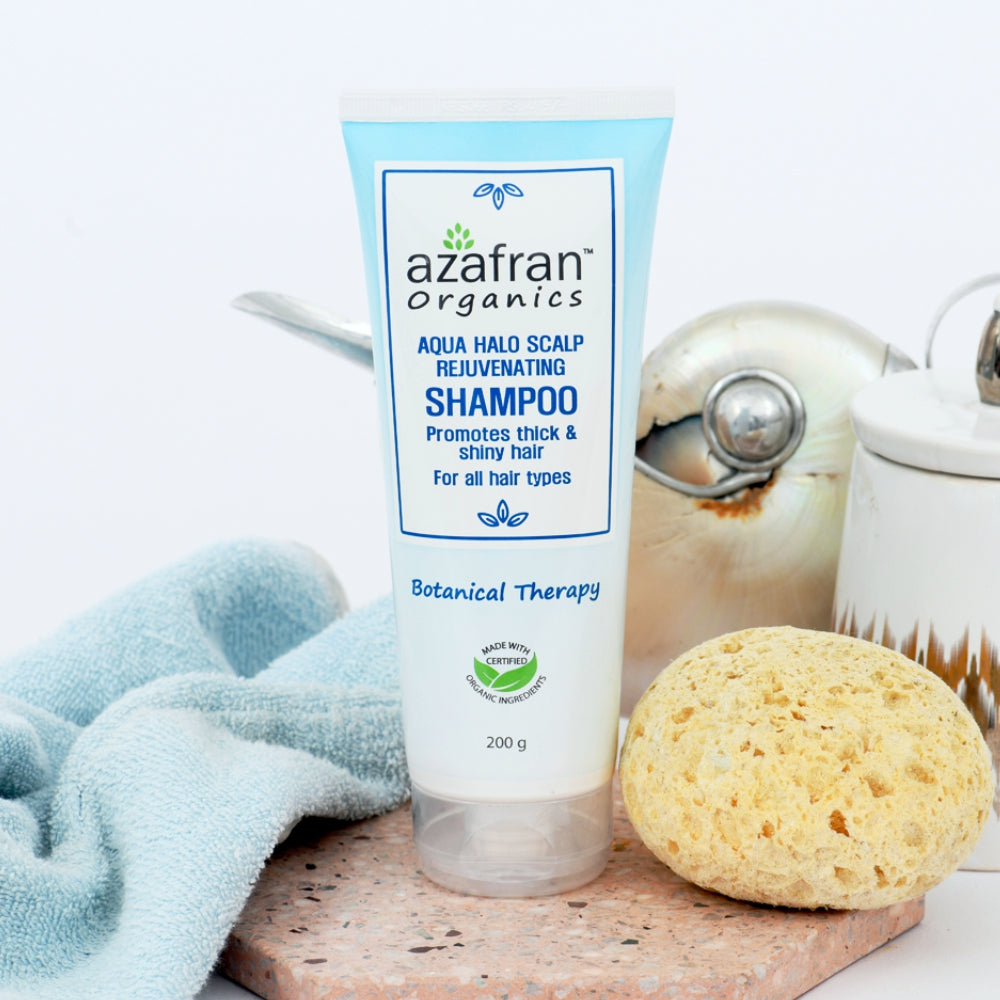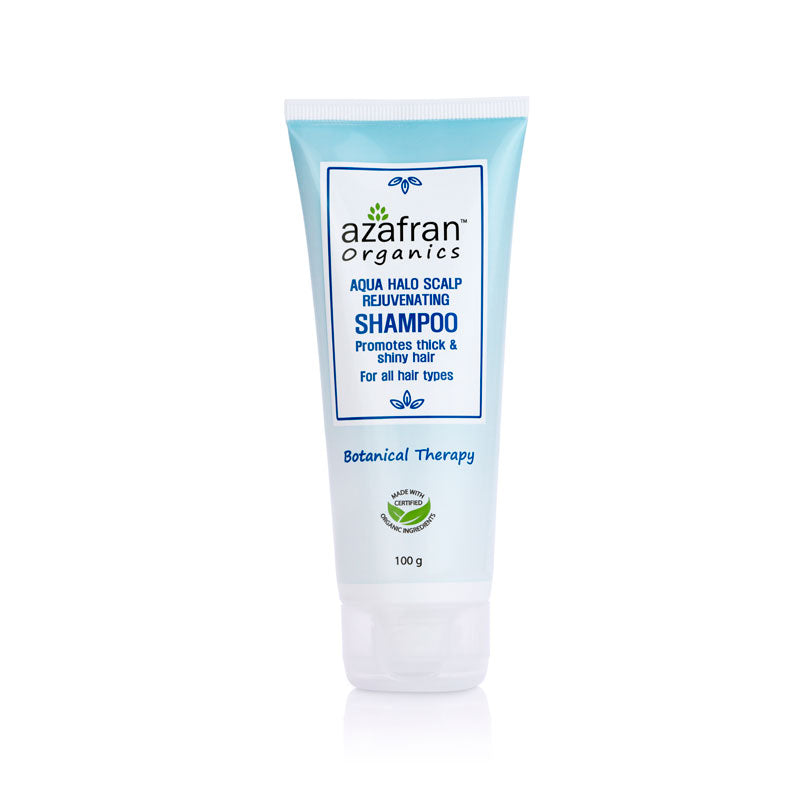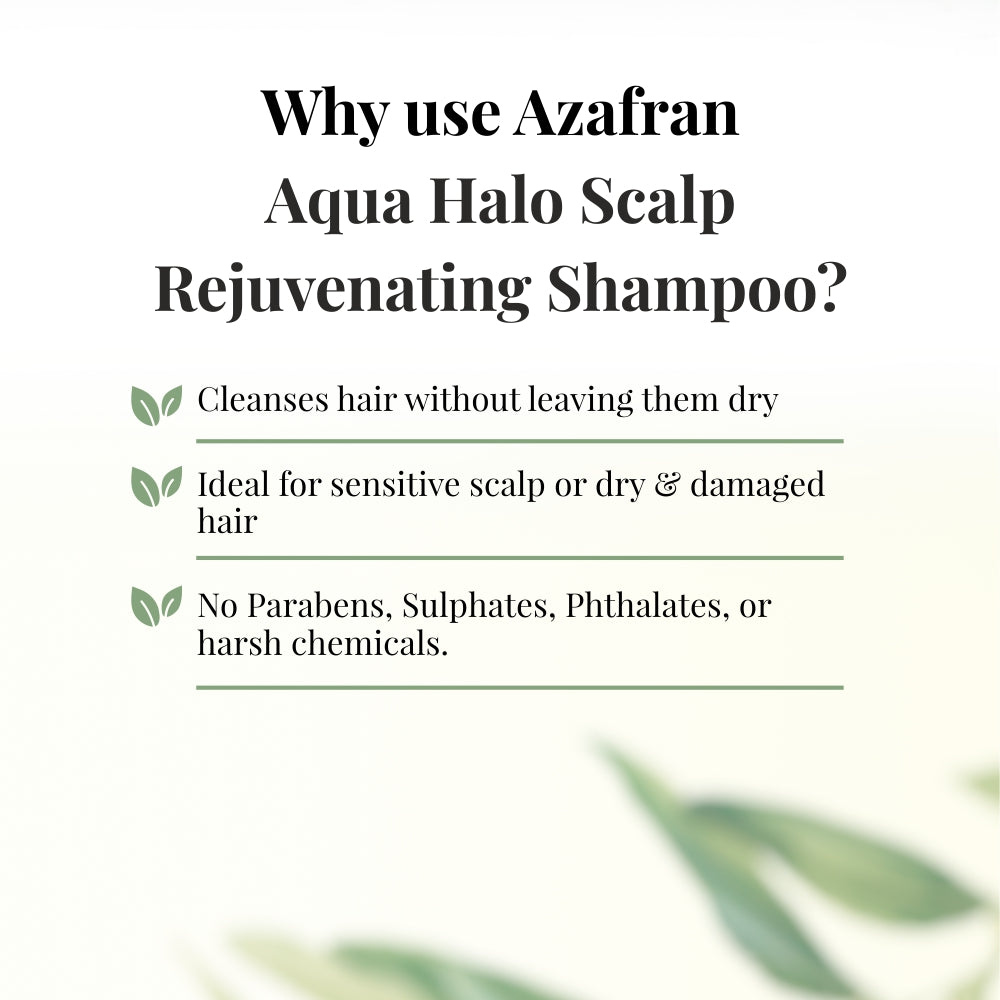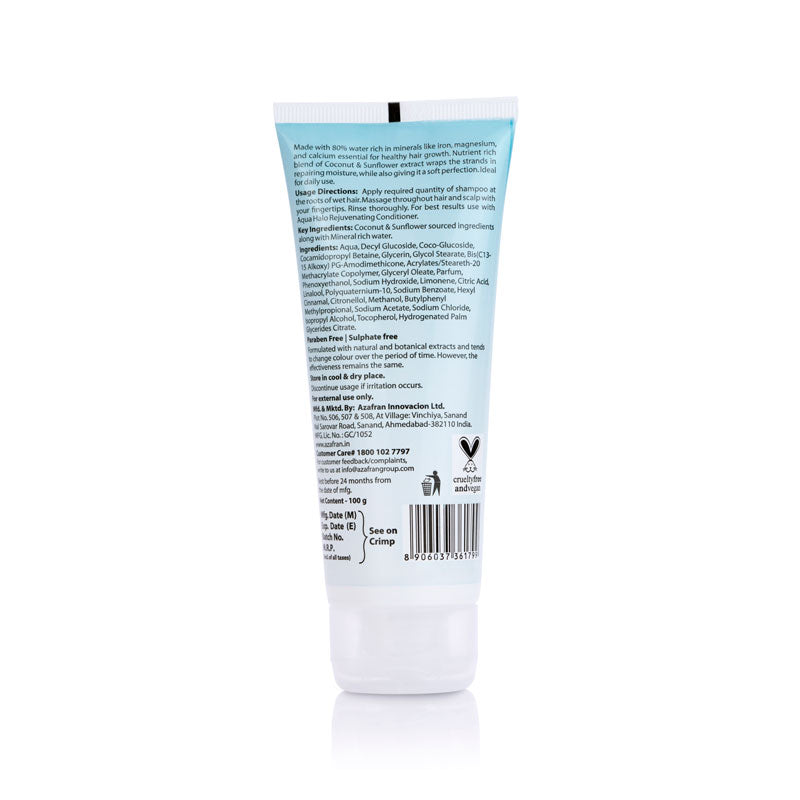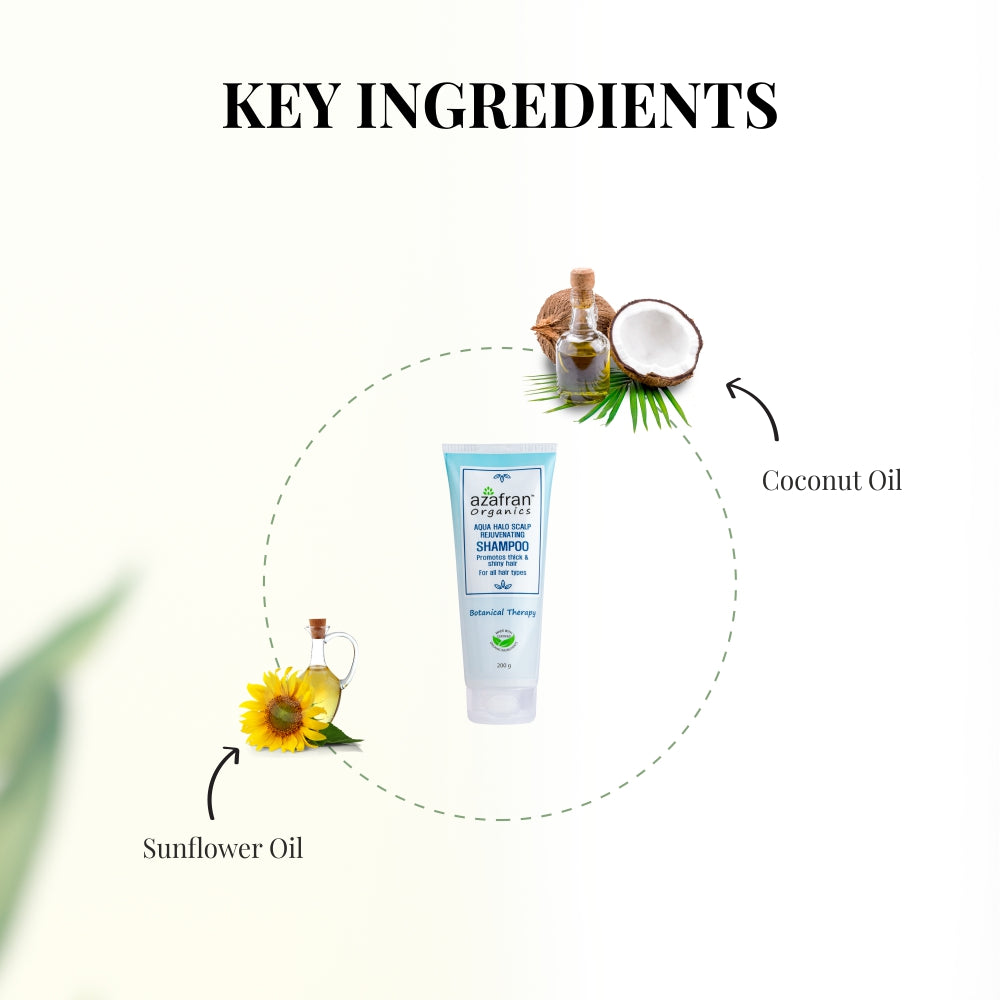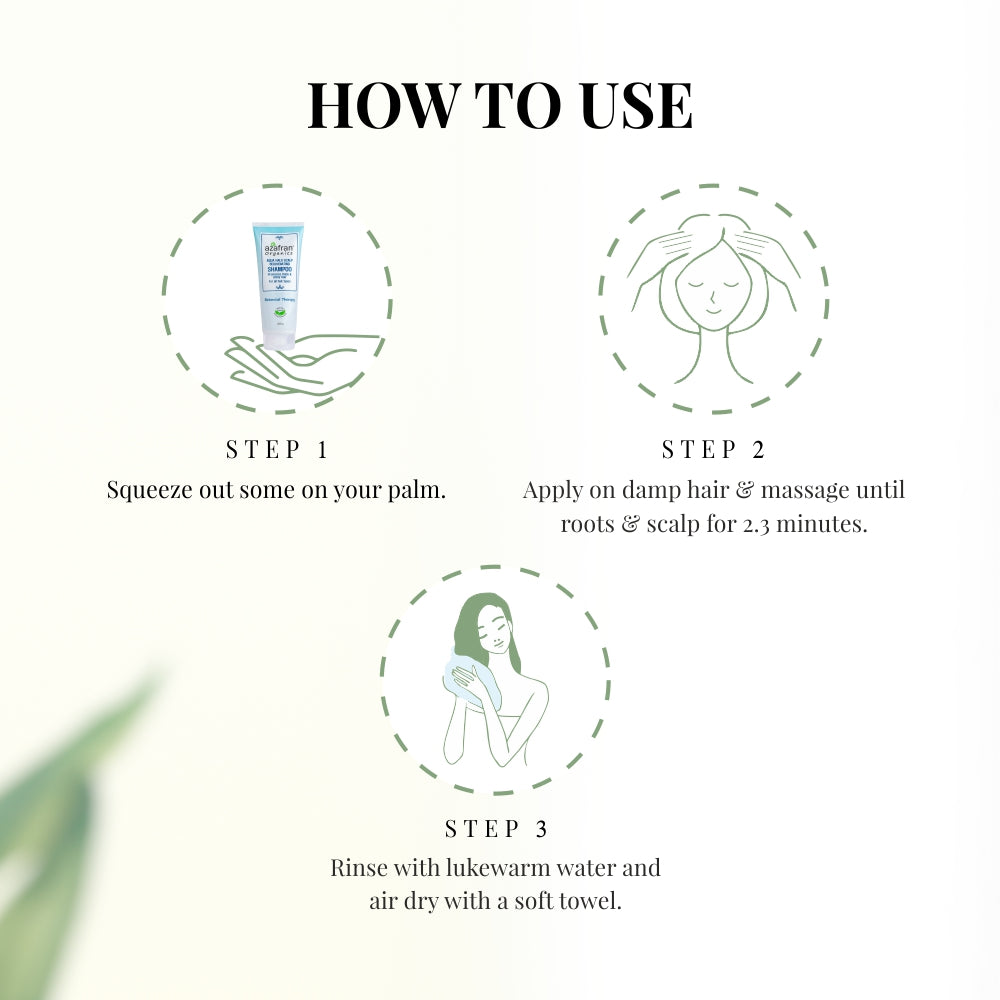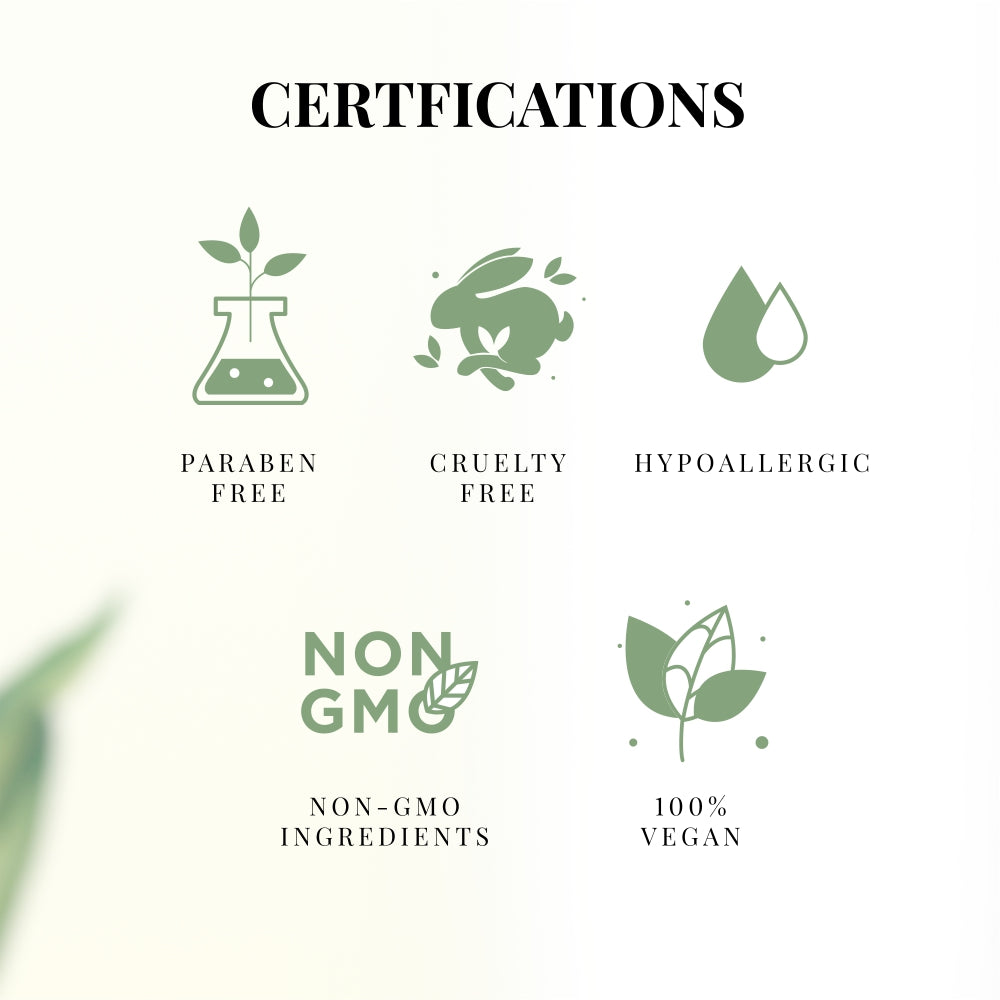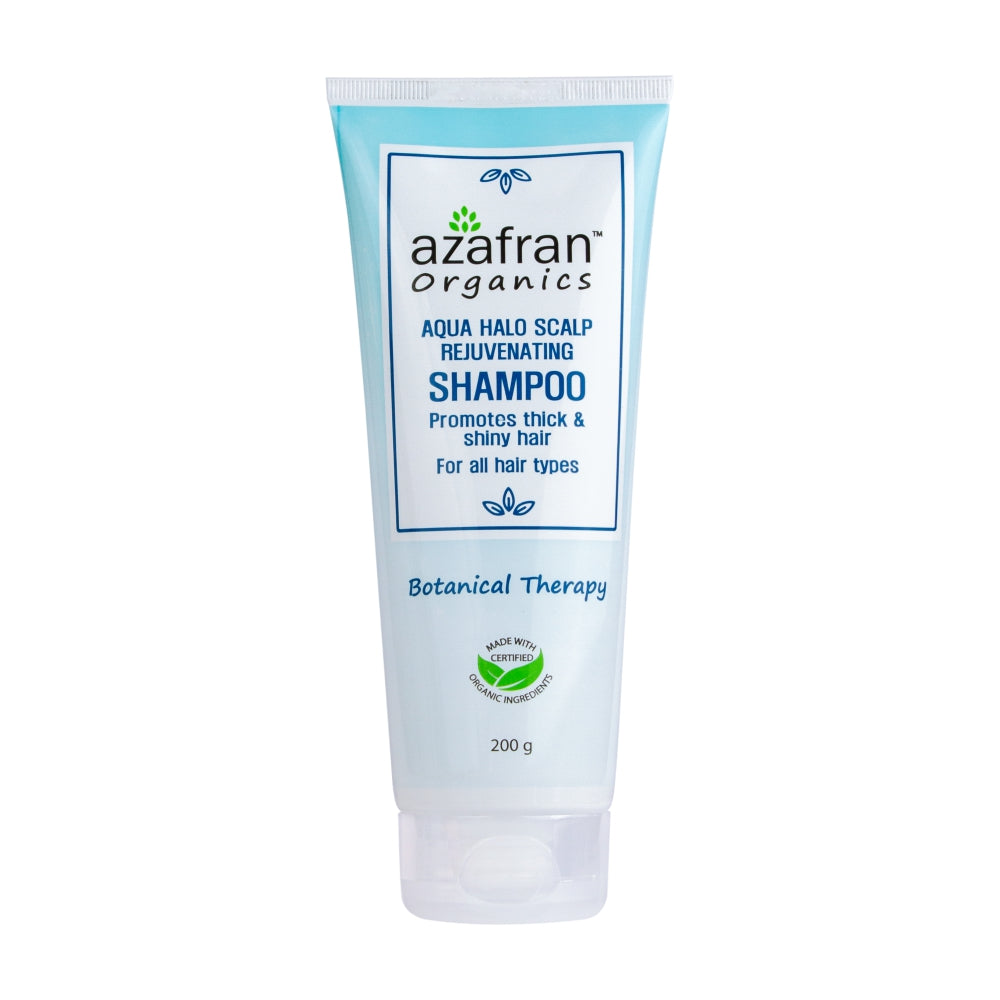 Aqua Halo Scalp Rejuvenating Shampoo
• Cleanses hair without leaving them dry
• Ideal for sensitive scalp or dry & damaged hair
• No Parabens, Sulphates, Phthalates, or harsh chemicals

In stock
Ideal for sensitive scalps, made with mineral-rich water, Azafran Aqua Halo Scalp Rejuvenating Shampoo cleanses your scalp gently while the perfect blend of sunflower and coconut oil nourishes, boosting the overall health of the scalp and hair.
A luxurious feel with a subtle, calming scent, great for those recovering from over-treated, damaged or coloured hair.

We are Vegan, cruelty-free, all-natural and all our products are made with carefully sourced ingredients for effective, targeted action. Better for you and the planet!
 Sunflower Oil:

 Rich in antioxidants & Vitamin E that help control hair fall, frizz & breakage, also great for the health of your scalp.

Coconut Oil:

 When used in shampoo, coconut oil nourishes hair, seals the cuticle, protects it from external atmospheric damage, keeping it shiny & smooth.
.
1. Squeeze out some on your palm.
2. Apply on damp hair & massage until roots & scalp for 2.3 minutes.
3. Rinse with lukewarm water and air dry with a soft towel.