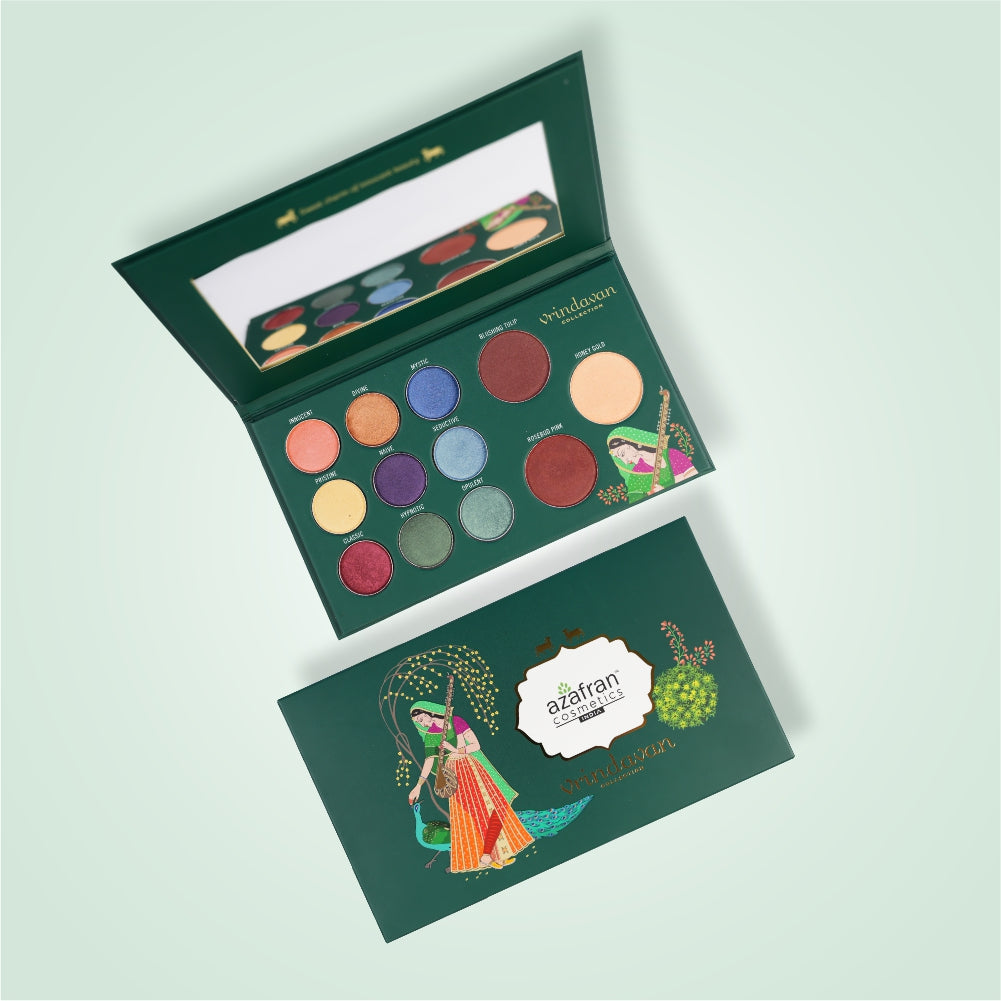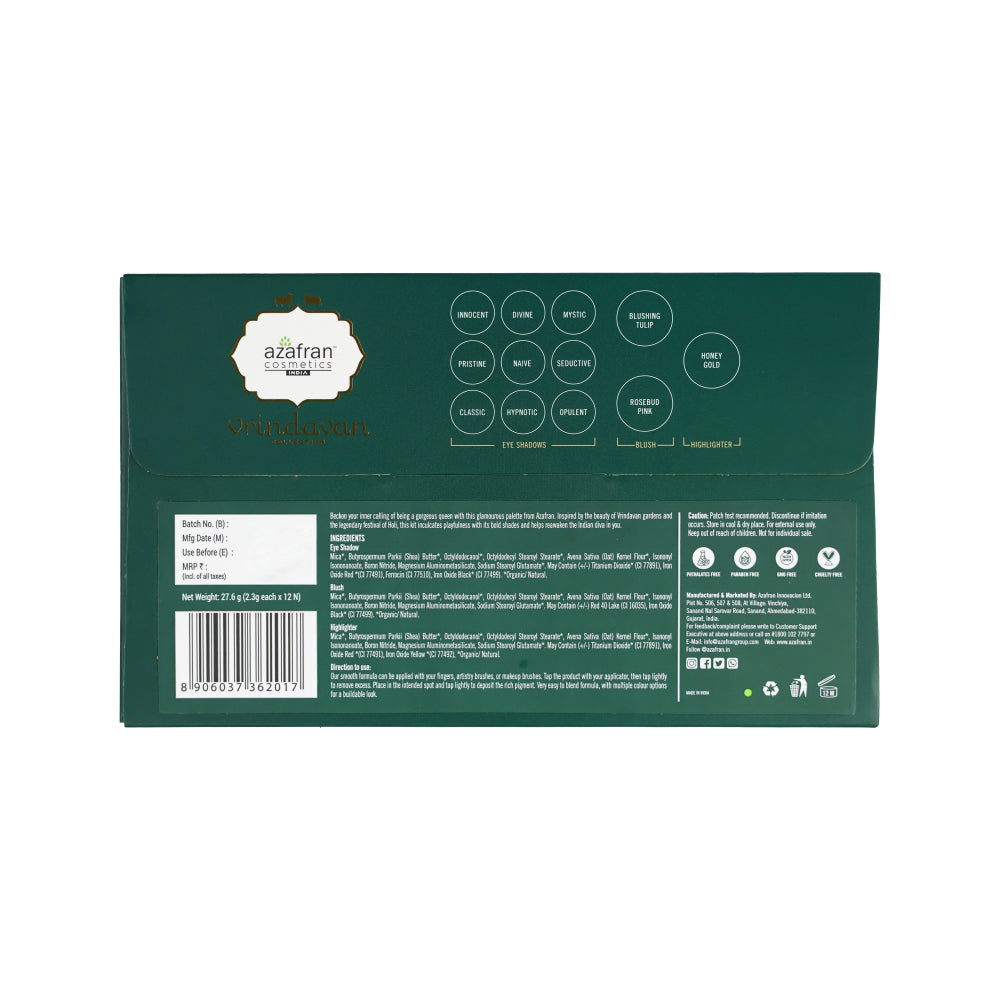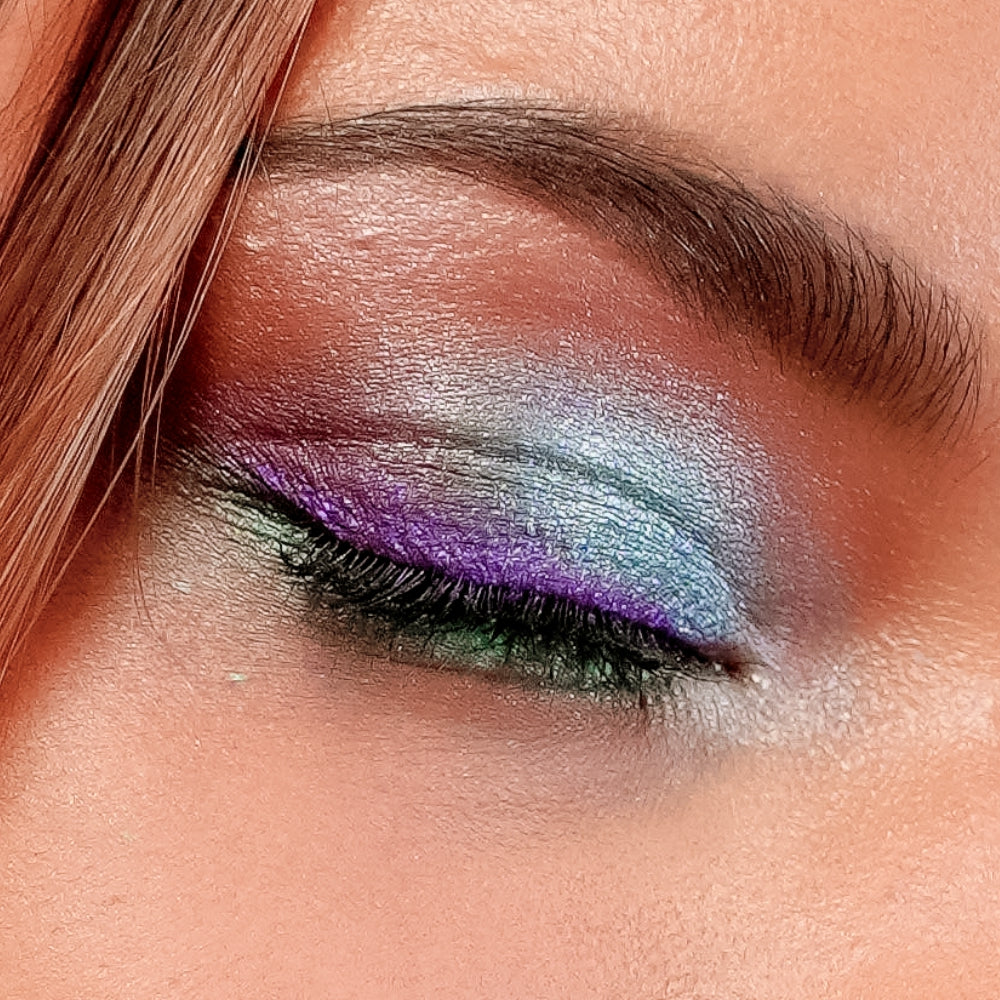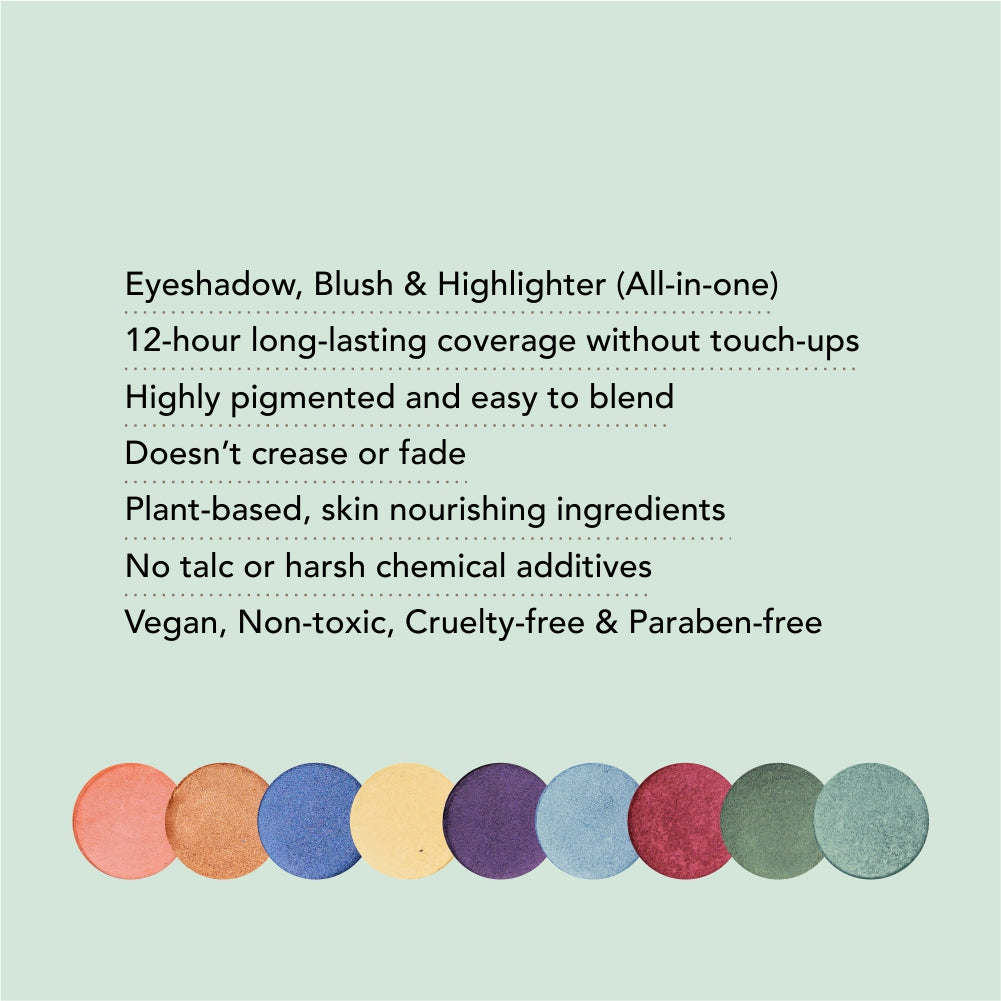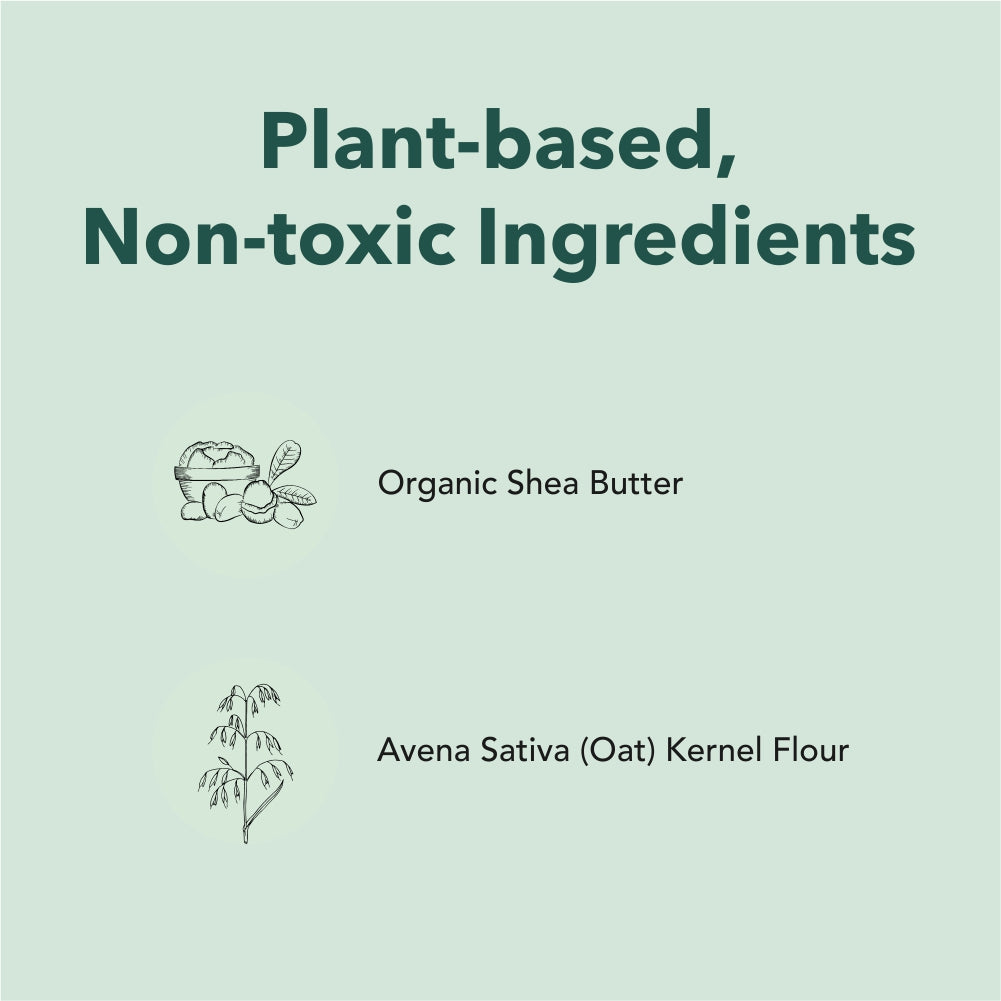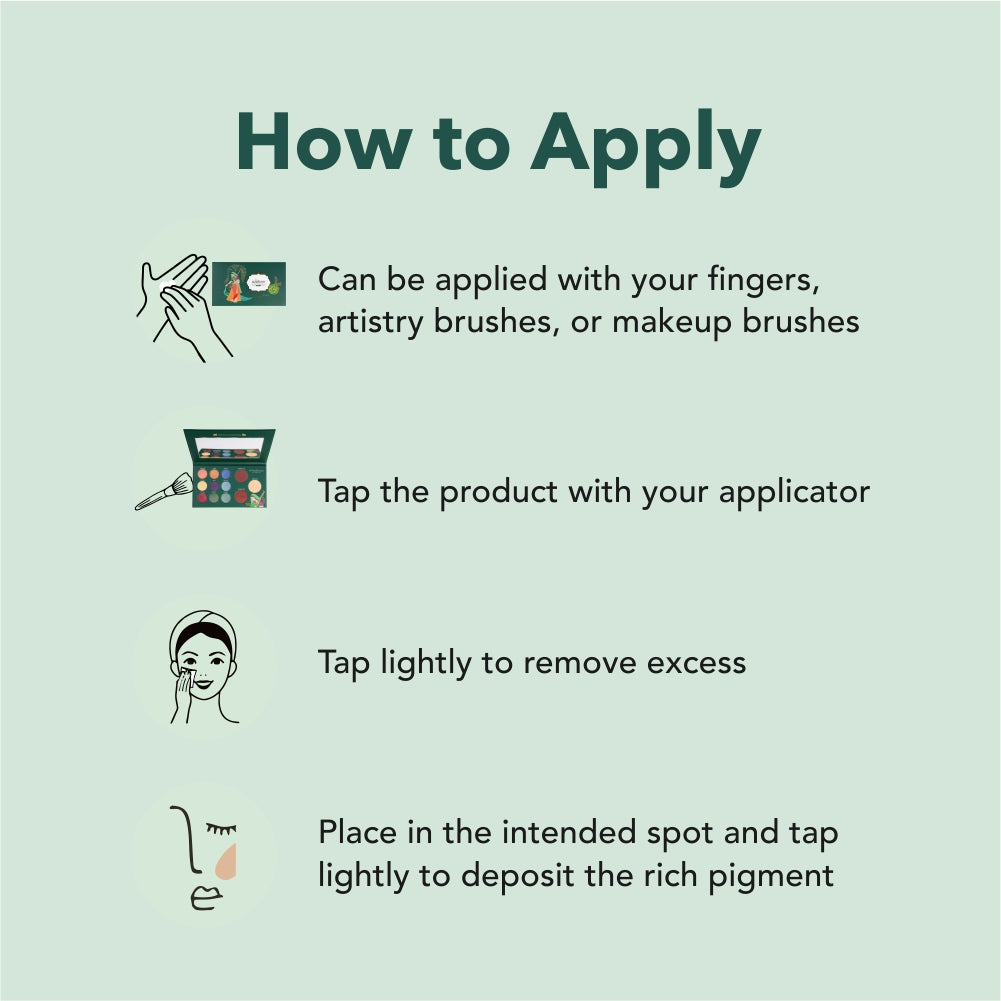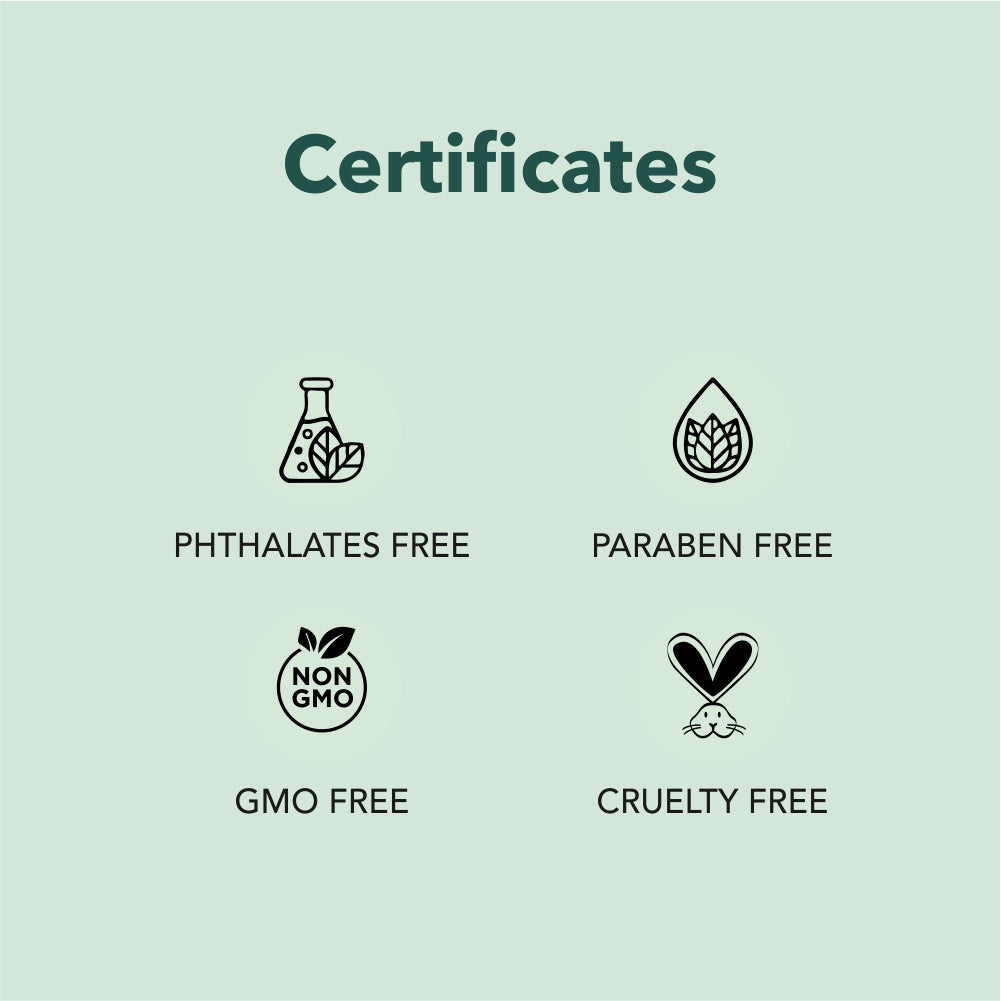 Azafran Vrindavan Makeup Palette
Inspired by the magical vibrancy of the Vrindavan gardens

Eyeshadow, Blush & Highlighter (All-in-one)
Beckon your inner calling of being a gorgeous queen with this glamourous palette from Azafran. Inspired by the beauty of Vrindavan gardens and the legendary festival of Holi, this palette inculcates playfulness with its bold shades and helps reawaken the Indian diva in you.

Vrindavan makeup kit consists of earthy but bright colours that'll take any make-up look to the next level. This versatile palette seamlessly transitions from day to night, and from natural to bold. The Azafran Vrindavan makeup palette is for those who want to have some fun with vibrant colours. Made of natural pigments that don't damage the skin and buttery smooth texture that blends effortlessly.
Duo of Intense Blushes
An easy swish with an oomph of pop, this blush duo gives a natural glow and brightens up all complexions. Versatile and flattering blushes create a shimmery radiance. Build a sheer hint of colour and add another layer for a bold colour statement.
9 Vibrant Eyeshadows
Packed with a selection of 9 eyeshadows with smooth and easy to blend texture. Add drama with the smoky shades and finish your dazzling look with the shimmery shades. Perfect to add a hint of sparkle to the eye lids.
Dazzling Highlighter
The candlelight highlighting powder diffuses harsh light and amplifies skin's natural radiance, giving it a soft and youthful luminosity. It gives the face a special glow by helping fine contours stand out more beautifully.
Shea Butter
Nourishes, repairs and keeps the skin hydrated. Our palettes have a cream to powder consistency enriched with organic Shea butter which gives a buttery soft feel to the product.
Avena Sativa (Oat) Kernel Flour
Fine Oat Kernel Flour which gives a soft and powdery texture to the without harming your skin's biome.
How to use?
• Tap the product with your applicator, then tap lightly to remove excess.
• Place in the intended spot and tap lightly to deposit the rich pigment.
• Blend gently as per your requirement and artistry.
• Our buttery smooth formula can also be applied with your fingers, artistry brushes, or makeup brushes.

Explore the many shades of magic
Disclaimer: The colours may vary as there are differences in computer monitors and phone screen resolutions.