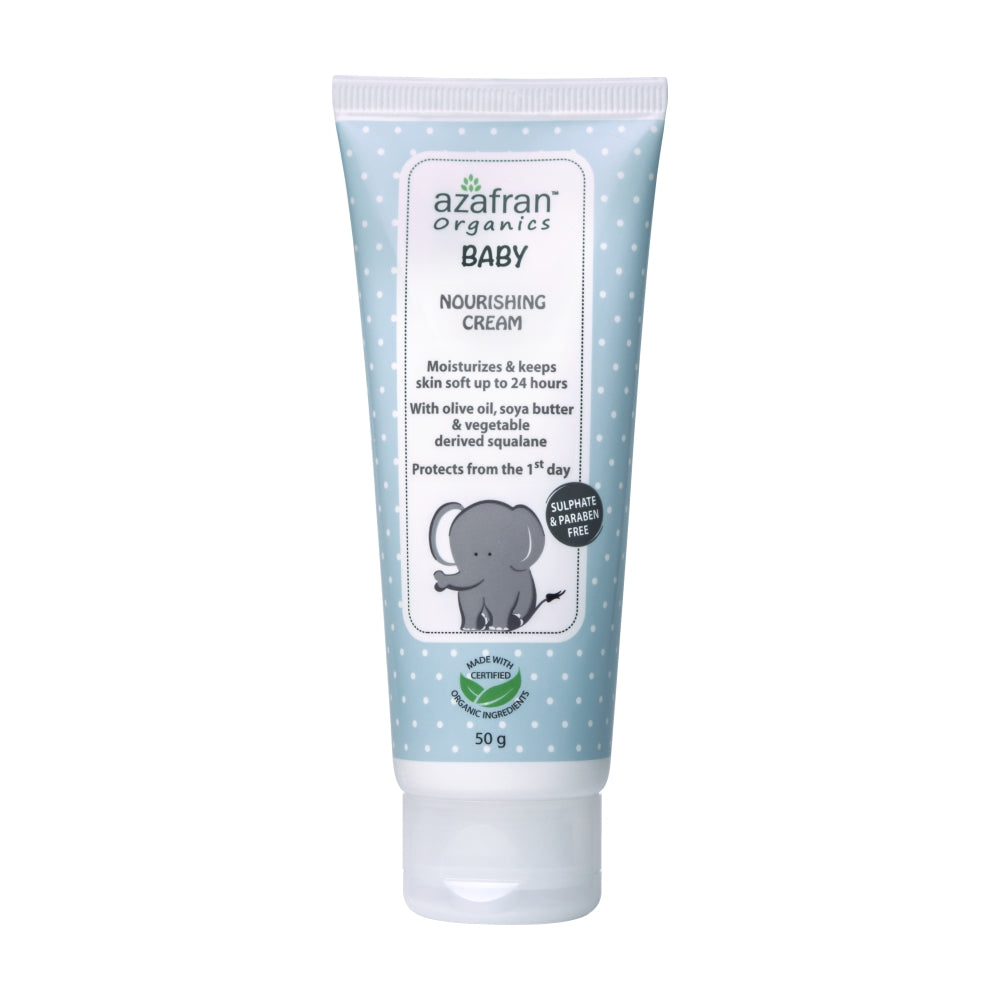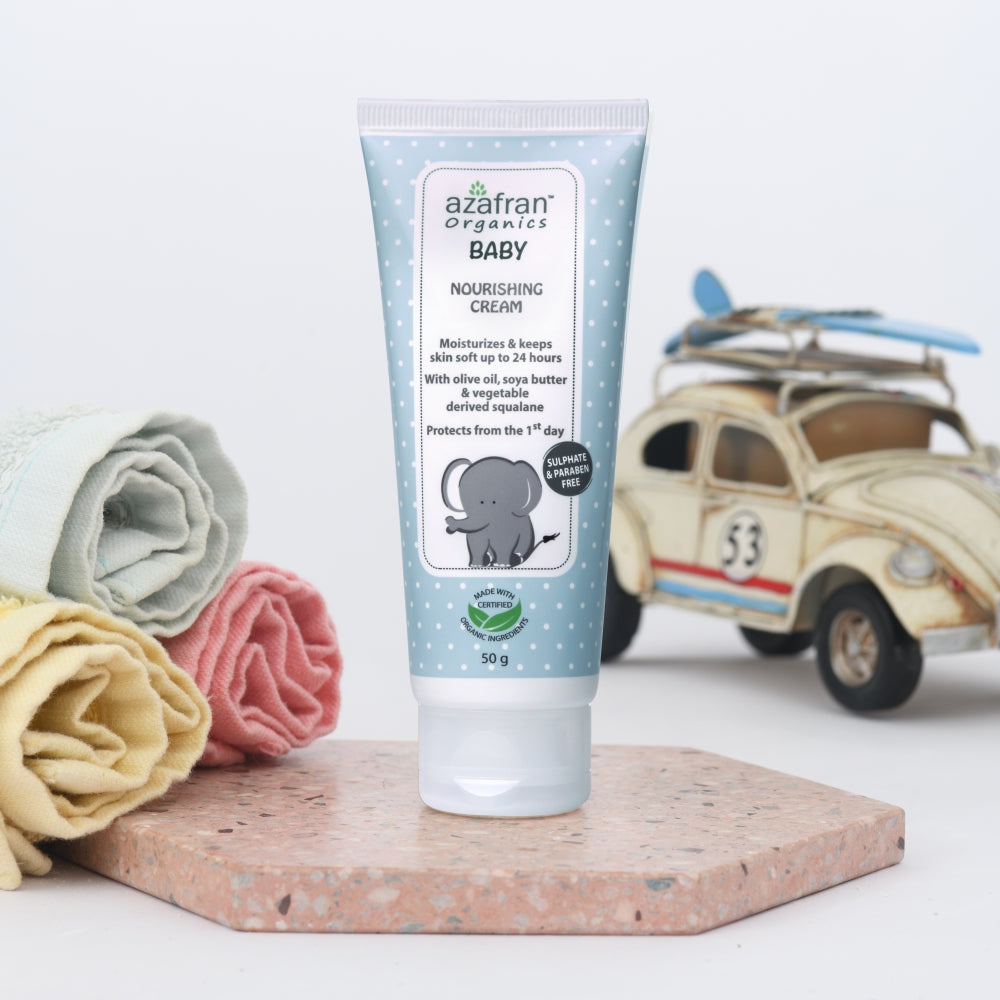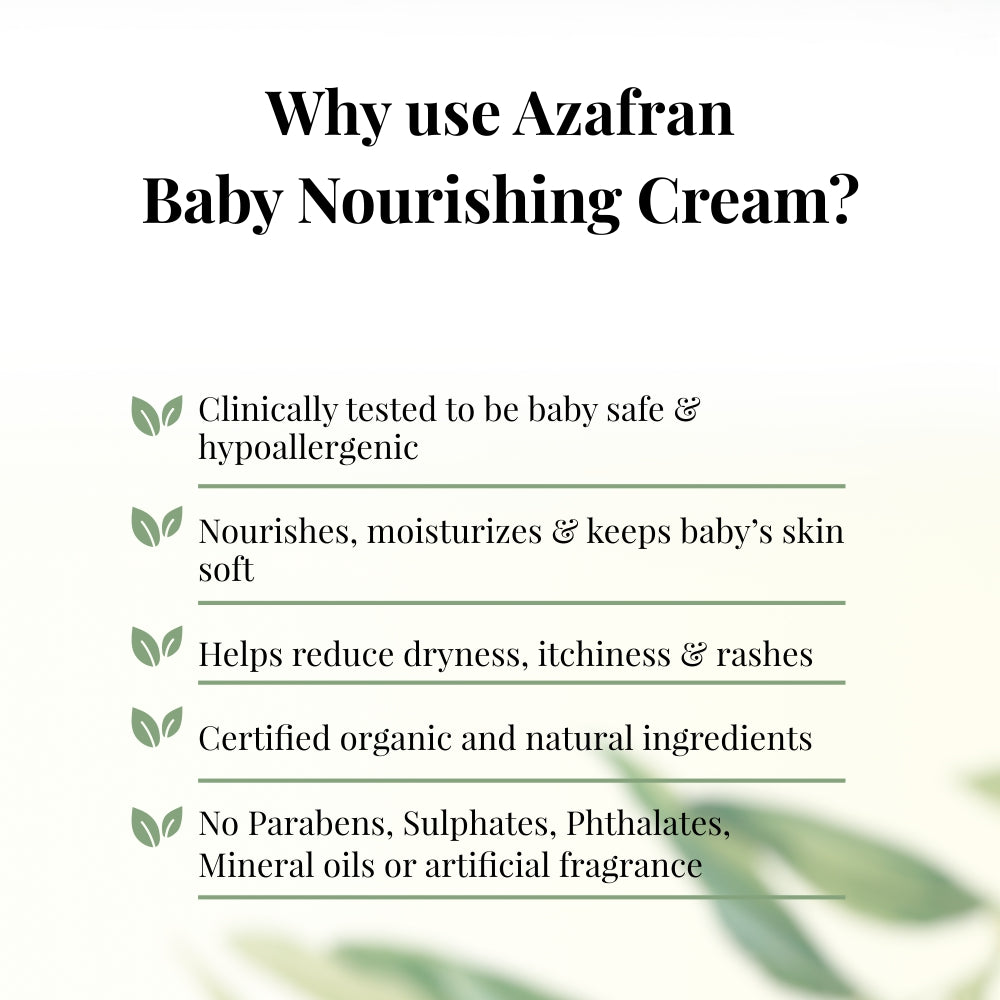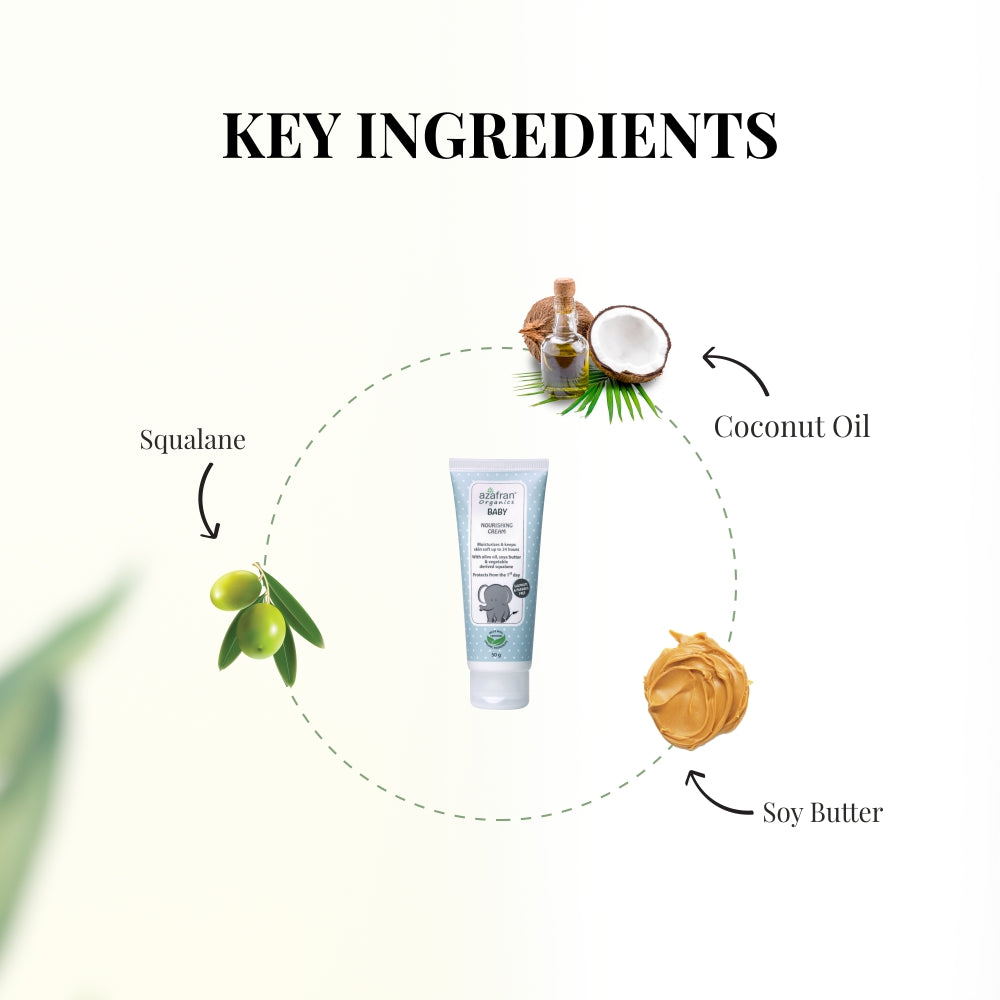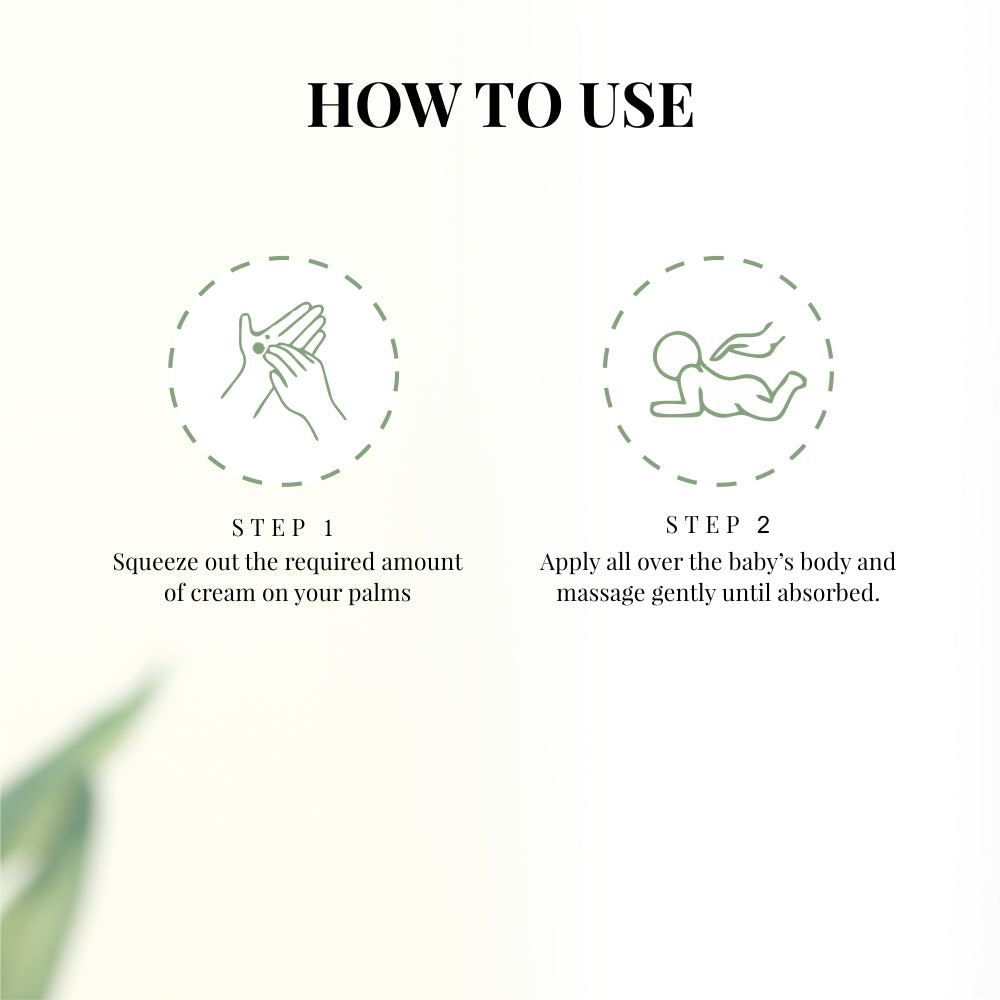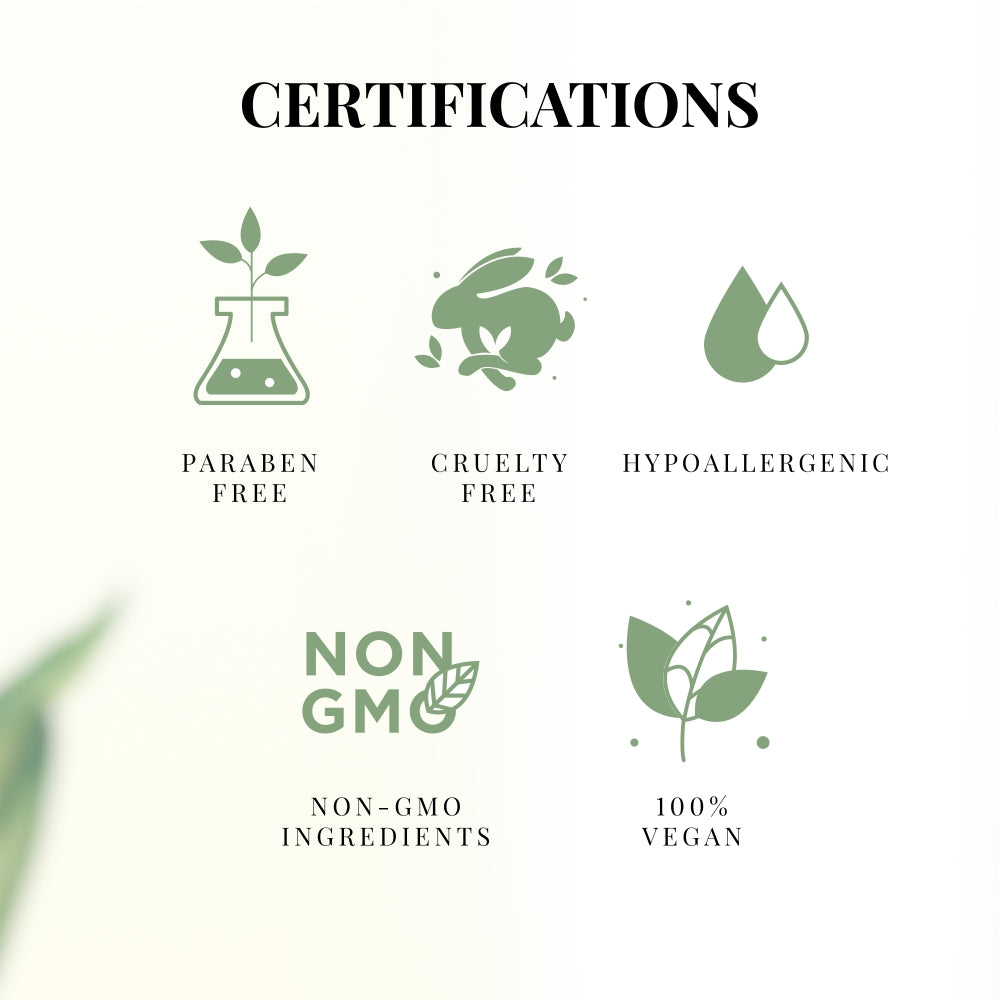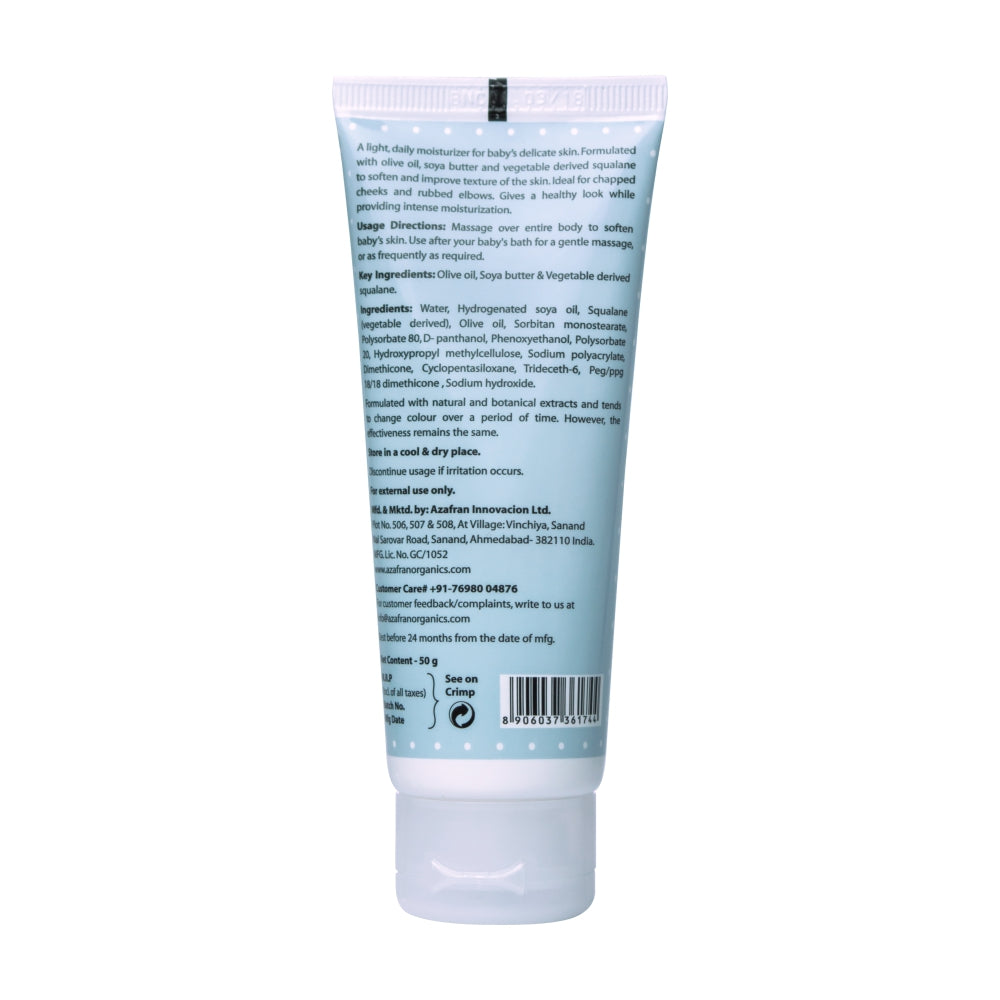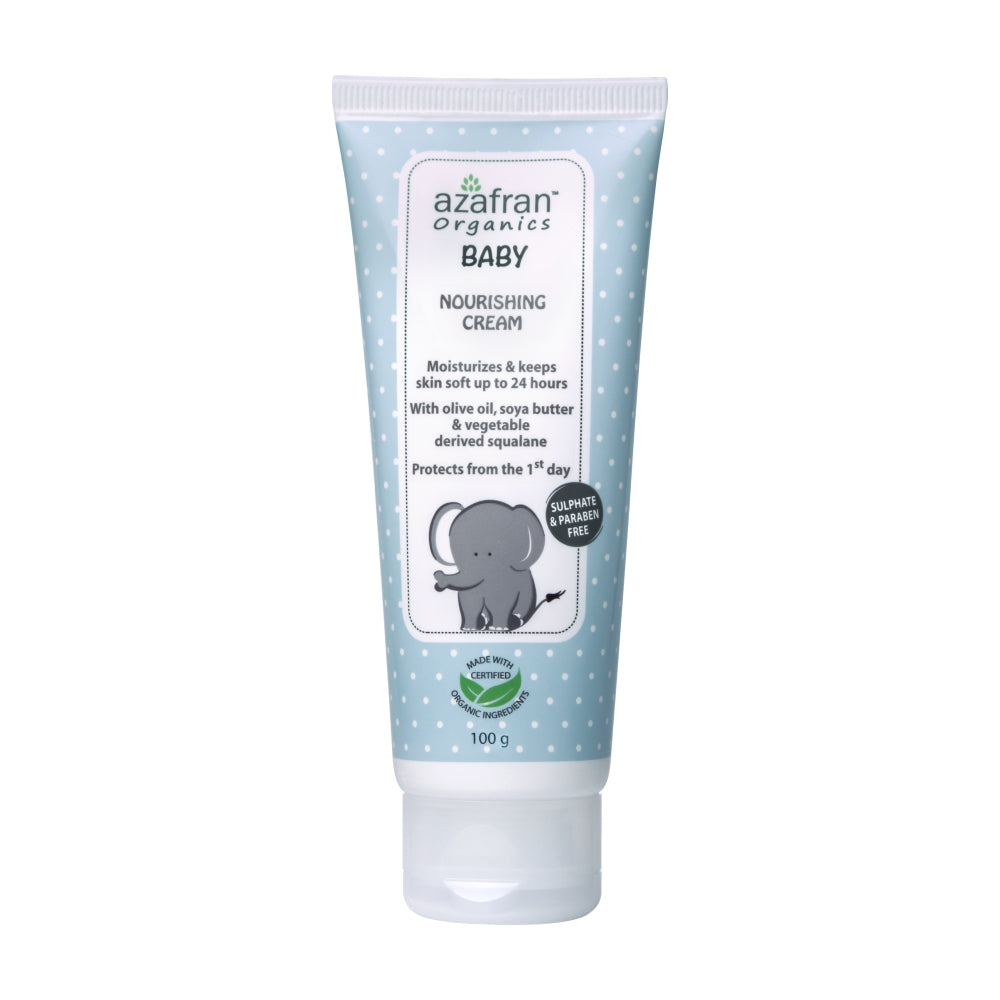 Azafran Baby Nourishing Cream
• Clinically tested to be baby safe & hypoallergenic
• Nourishes, moisturizes & keeps baby's skin soft
• Helps reduce dryness, itchiness & rashes
• Certified organic and natural ingredients
• No Parabens, Sulphates, Phthalates, Mineral oils or artificial fragrance
Babies have tender skin which requires careful and special care through moisturizers formulated for their delicate skin. Azafran's baby skin care nourishing cream is formulated with organic olive oil, soya butter and vegetable-derived squalane. This baby moisturizer gives a healthy look while providing intense moisturization.
 

Soy Butter: High in lecithin, sterolins, omega-3 fatty acids and isoflavones, it rapidly penetrates into the skin and hydrates from within.

Coconut Oil: Coconut oil nourishes the hair protecting it from external atmospheric damage while keeping it shiny and smooth while moisturising the skin.
Squalane: Derived from rice bran, it is a rich emollient that hydrates skin easily without disturbing its natural biome. It is also packed with anti-oxidants, which fight the free radicals that cause dryness or damage
Squeeze out the required amount of cream on your palms
Apply all over the baby's body and massage gently until absorbed.