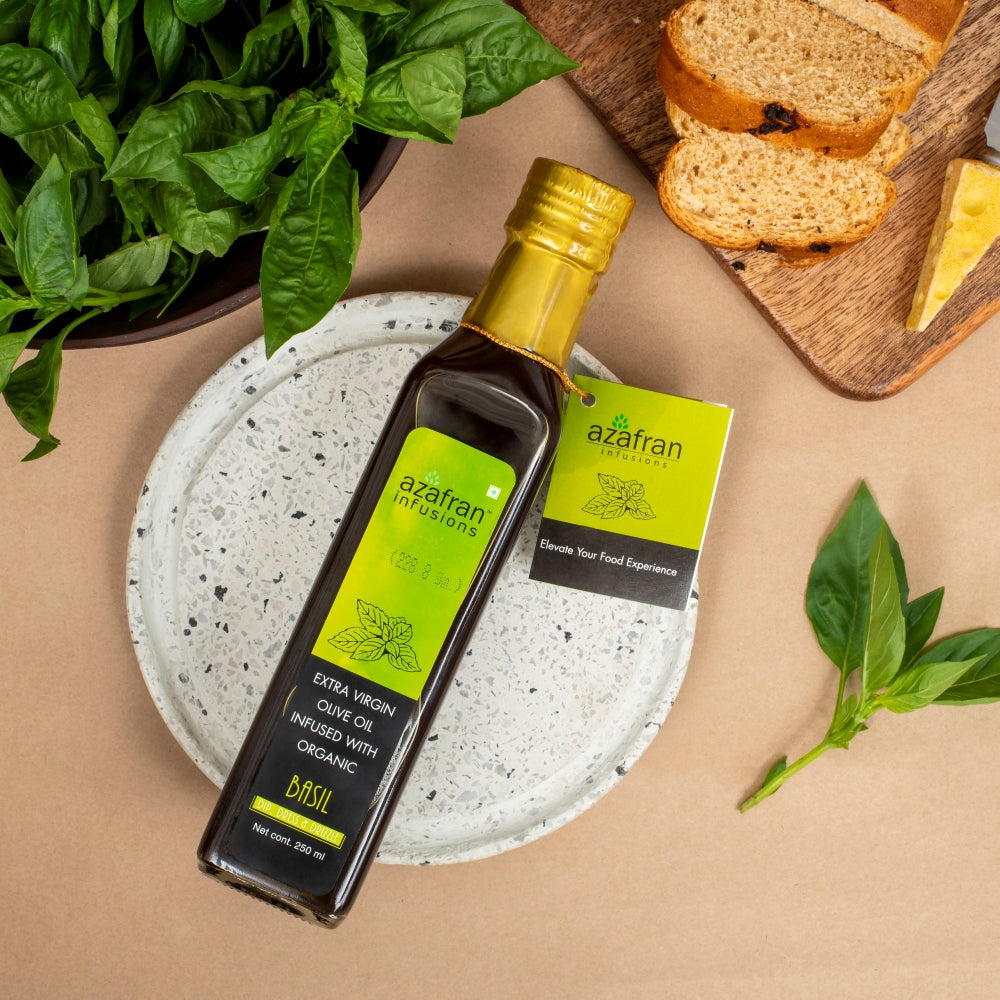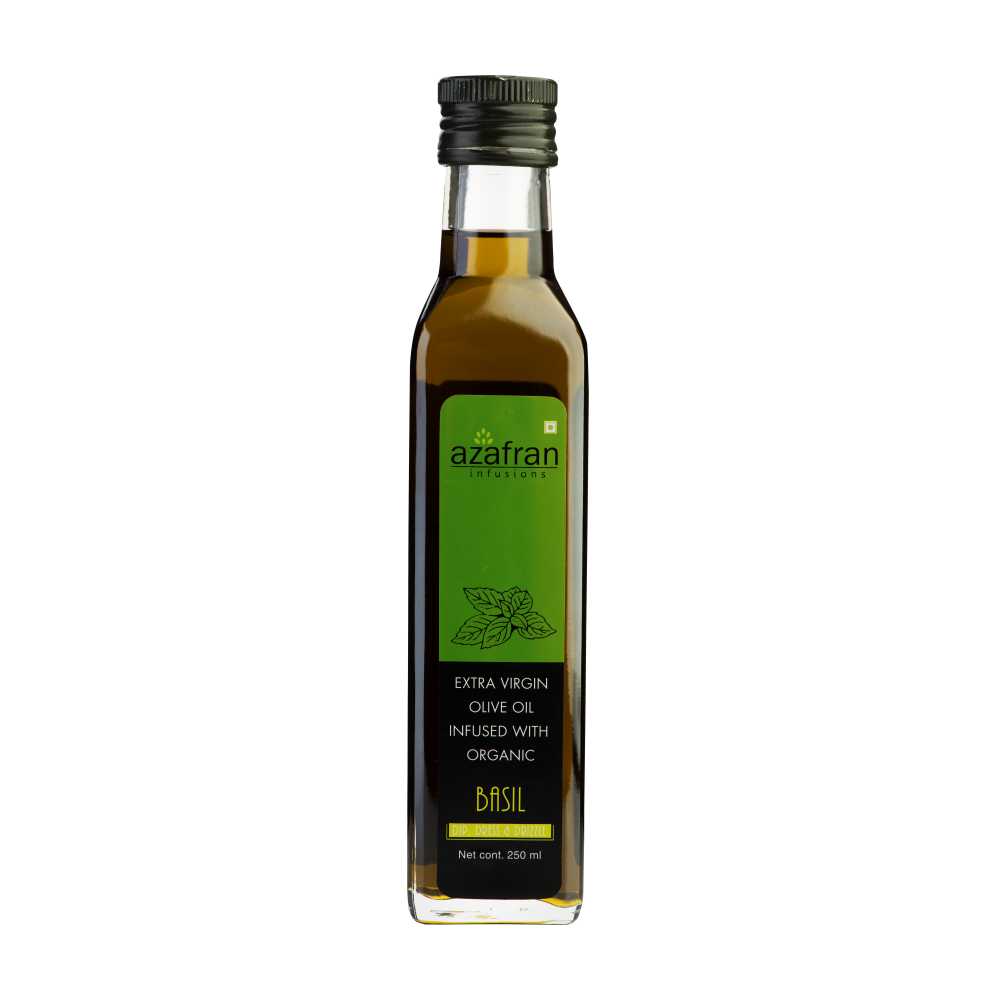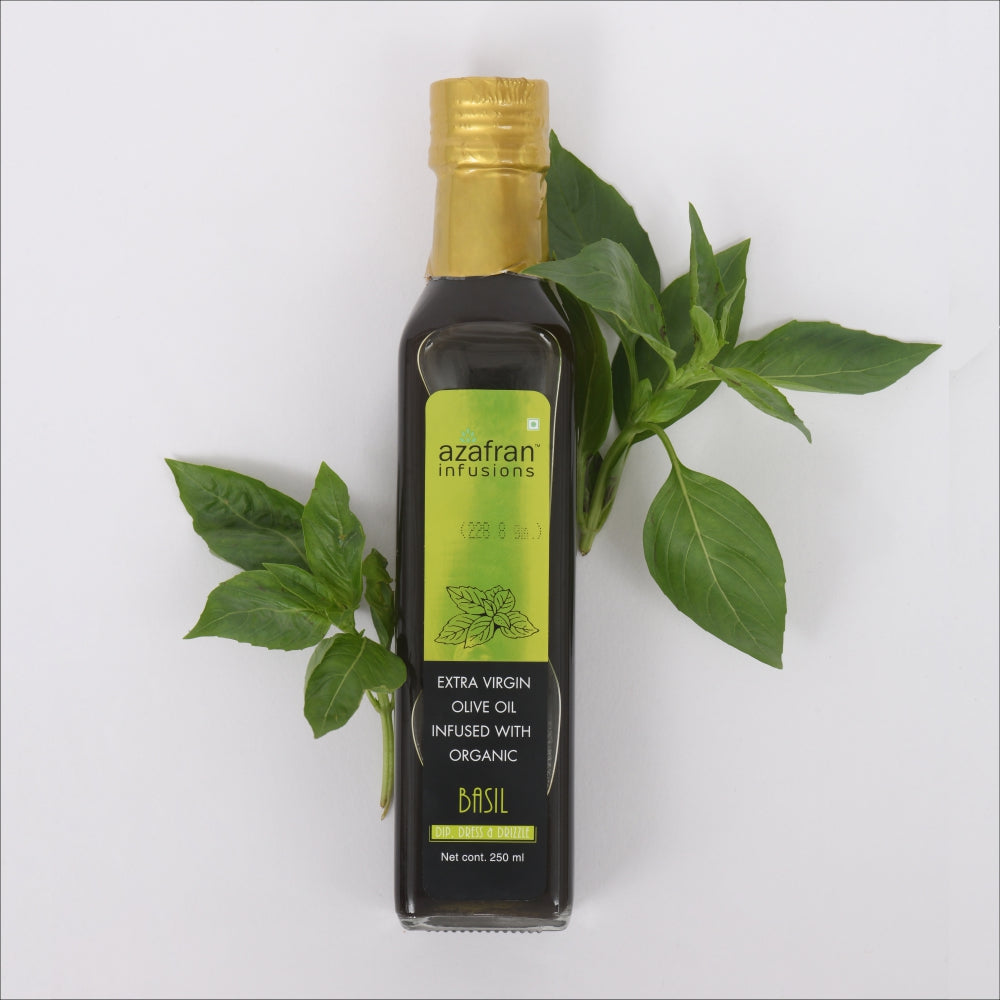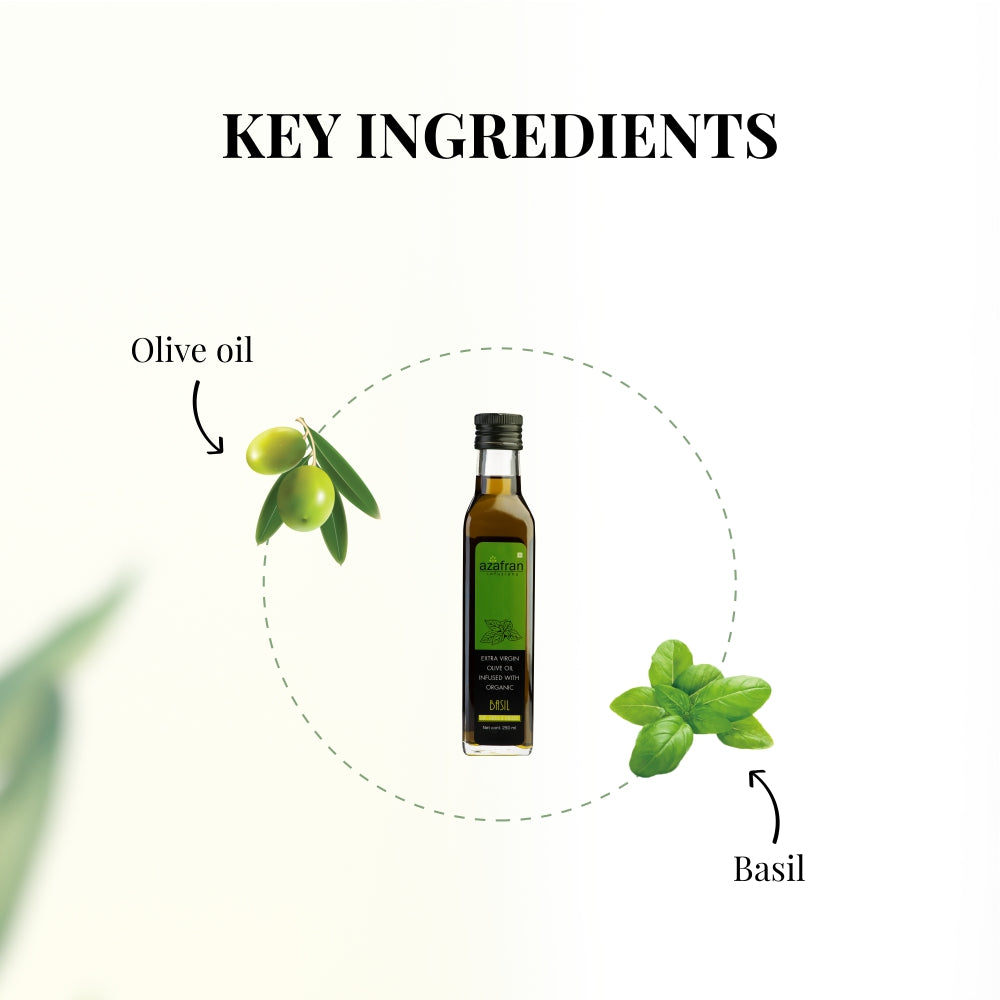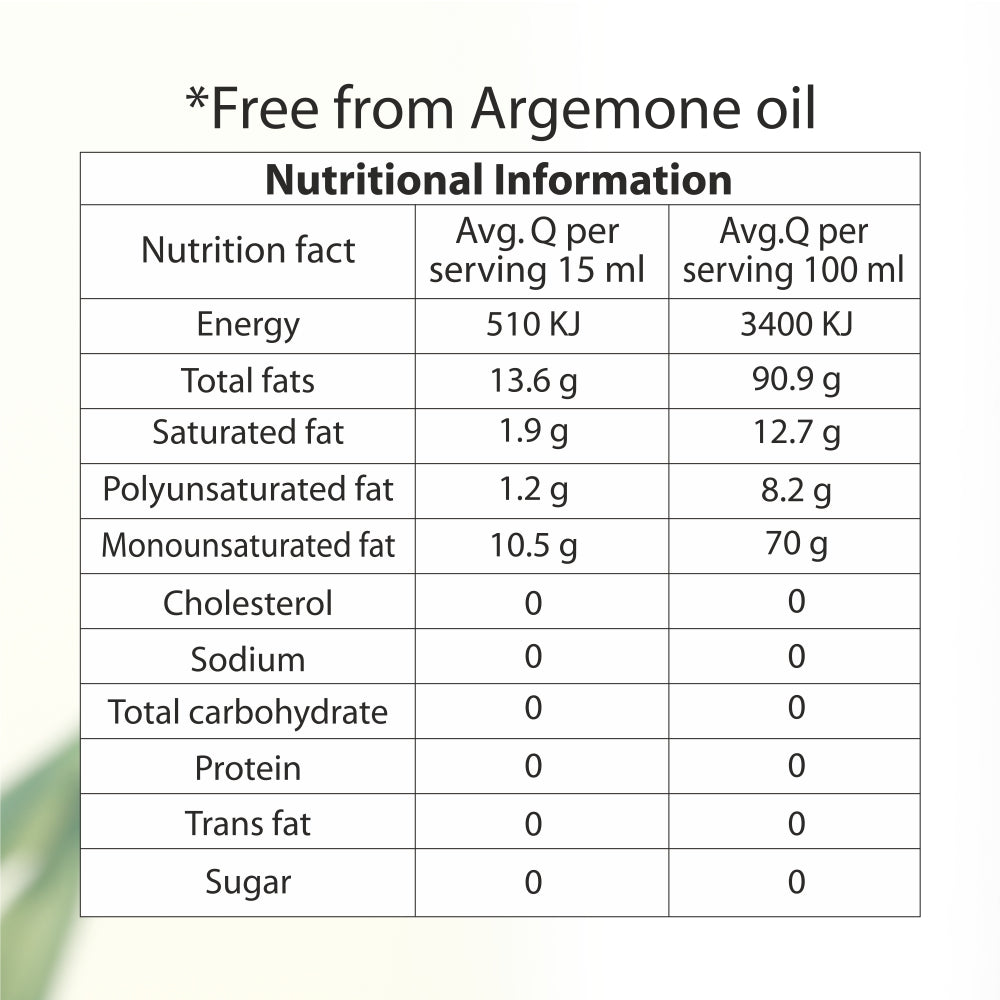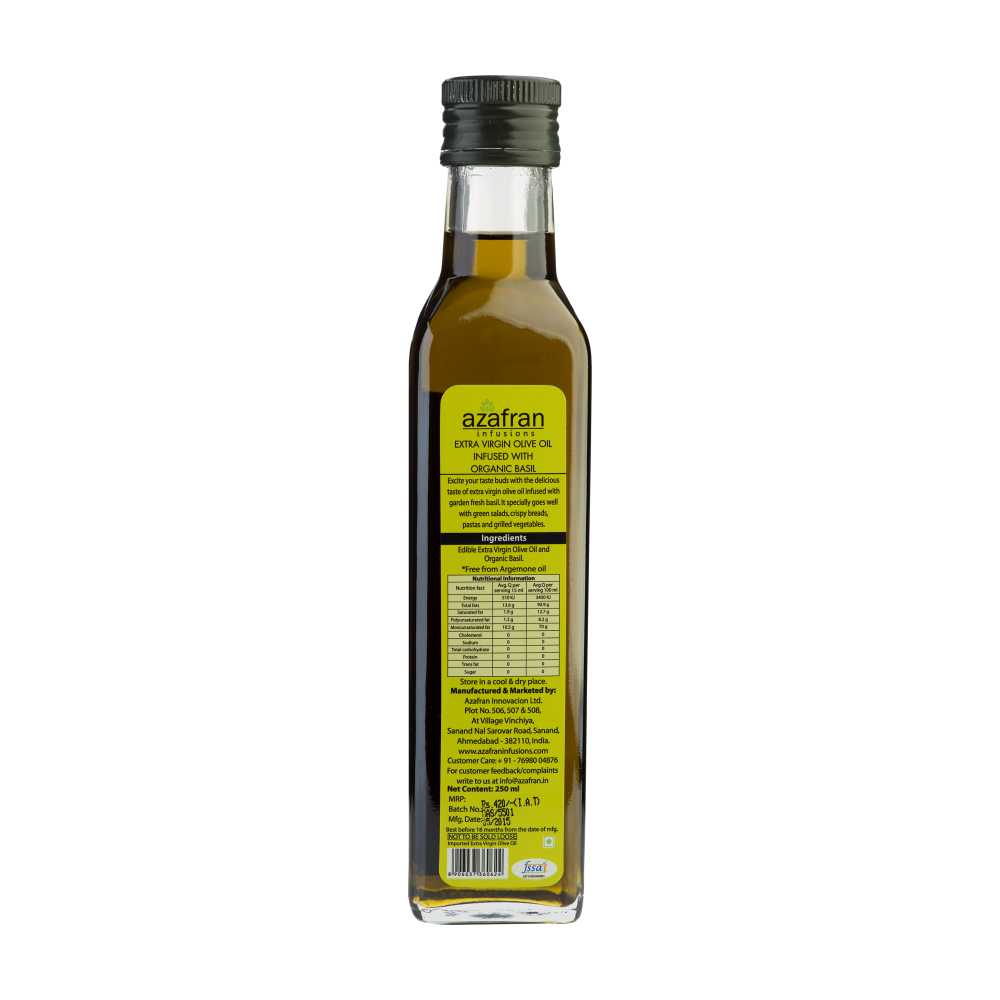 Basil Infused Extra Virgin Olive Oil
• Cold-pressed & virgin to keep nutrients & flavour intact
• Rich in vitamins & antioxidants
• Infused with hand-picked organic basil
• No adulteration, preservatives, chemicals or artificial flavours
• Free from Argemone oil

Experience healthy deliciousness with Azafran's Basil Infused Extra Virgin Olive Oil that's an excellent source of manganese, iron, vitamins K, A, and C, basil is also a powerful antioxidant. One simple ingredient for an international culinary experience at home!
 A little sweet, a little spicy, a whole lot of flavours. Hand-picked fresh basil leaves from our organic farms, infused into premium extra virgin olive oil come together to create an organic virgin olive oil that is aromatic and elevating. The deep aroma of basil can be enjoyed as a dip, as well as good on seafood, meats, vegetables and even in sauces!
 Give yourself a healthier tomorrow, by switching to Azafran Basil Infused Extra Virgin Oil that's better for you & Mother Earth!
 We are Certified  Organic, Vegan, cruelty-free and all-natural. All our products are made with carefully sourced ingredients for effective, targeted action and a conscious lifestyle for you and your loved ones.