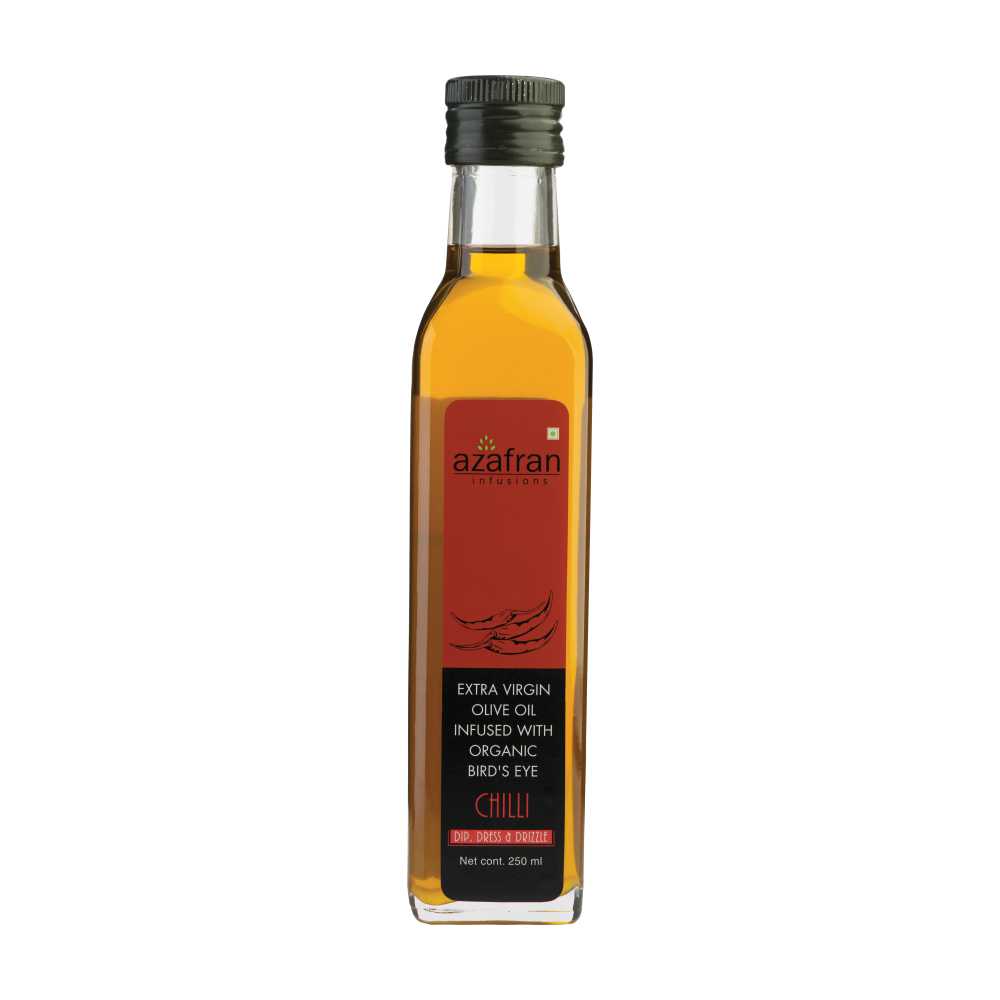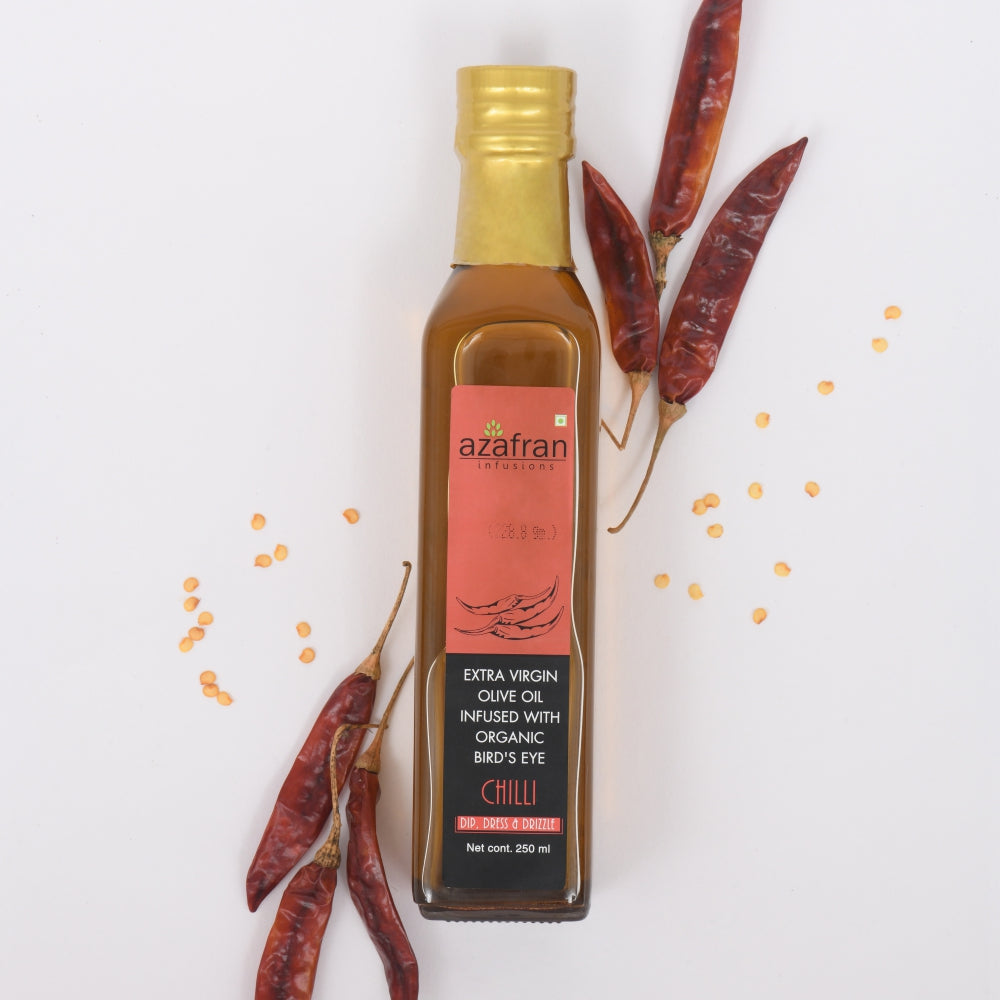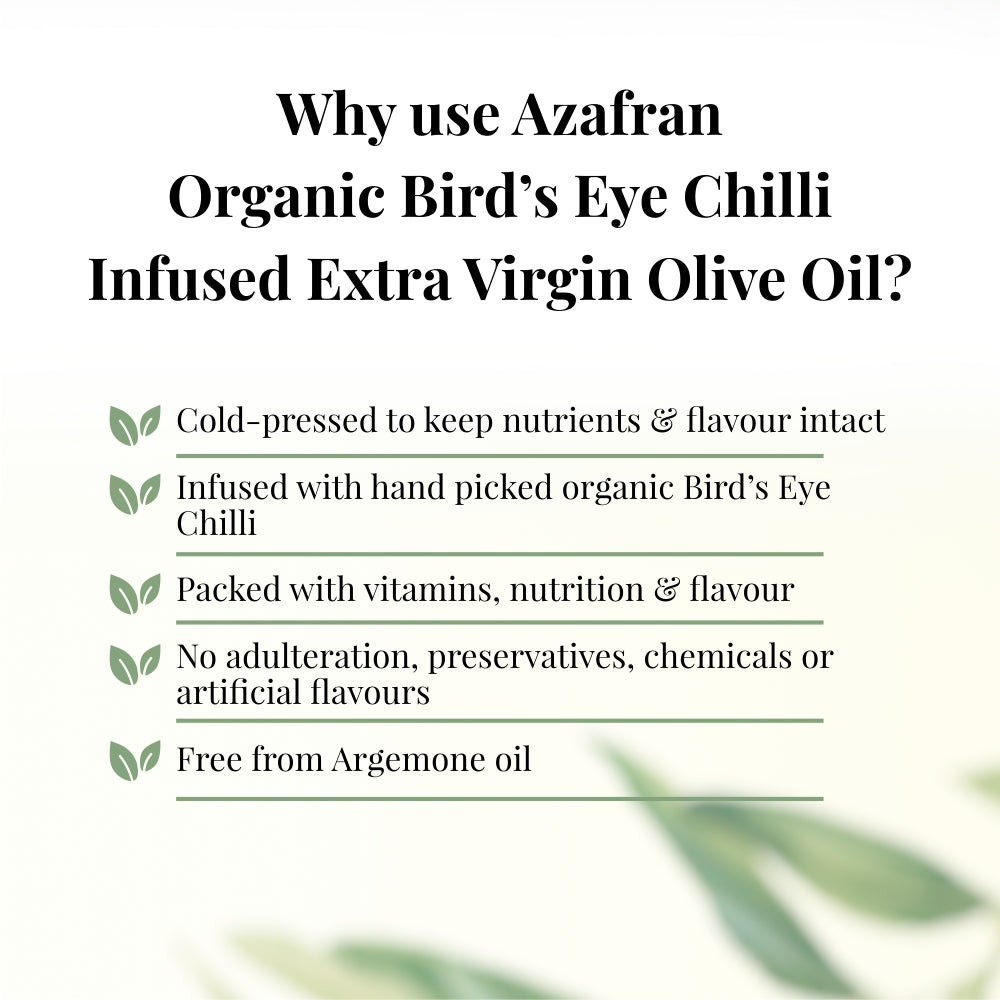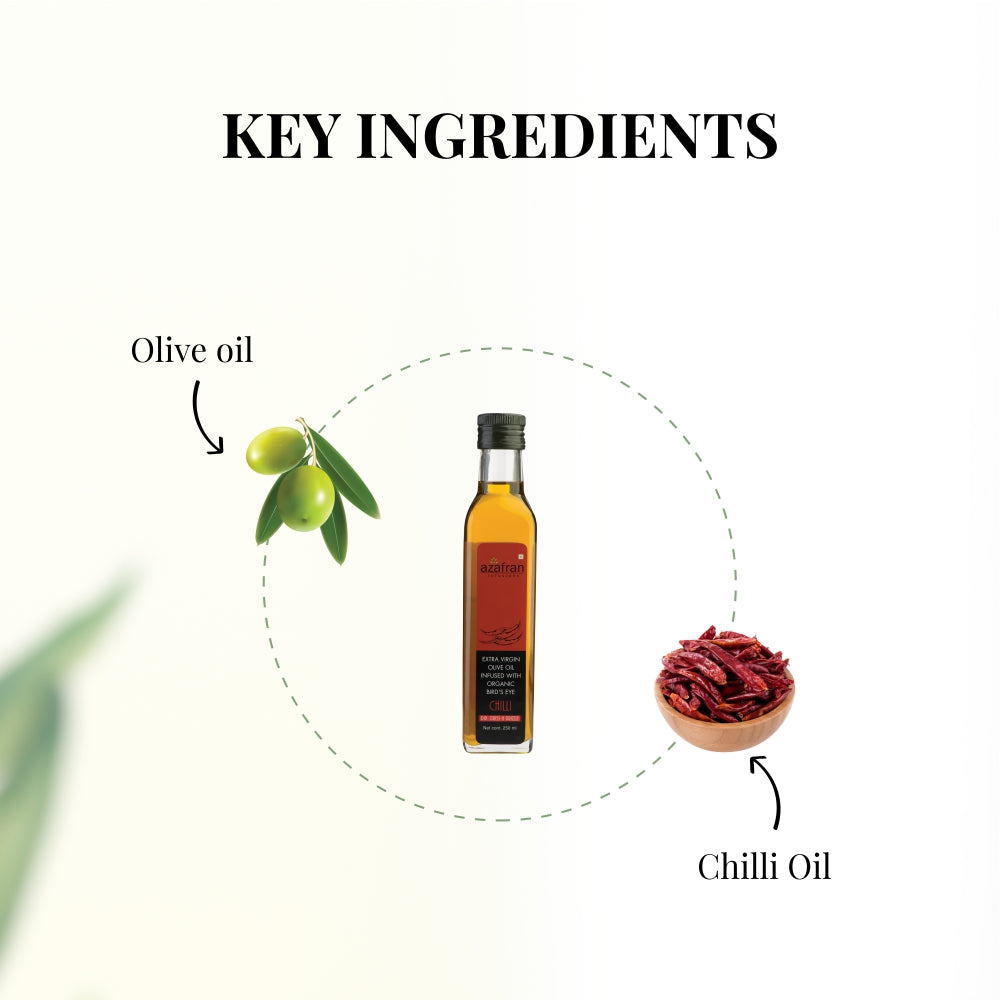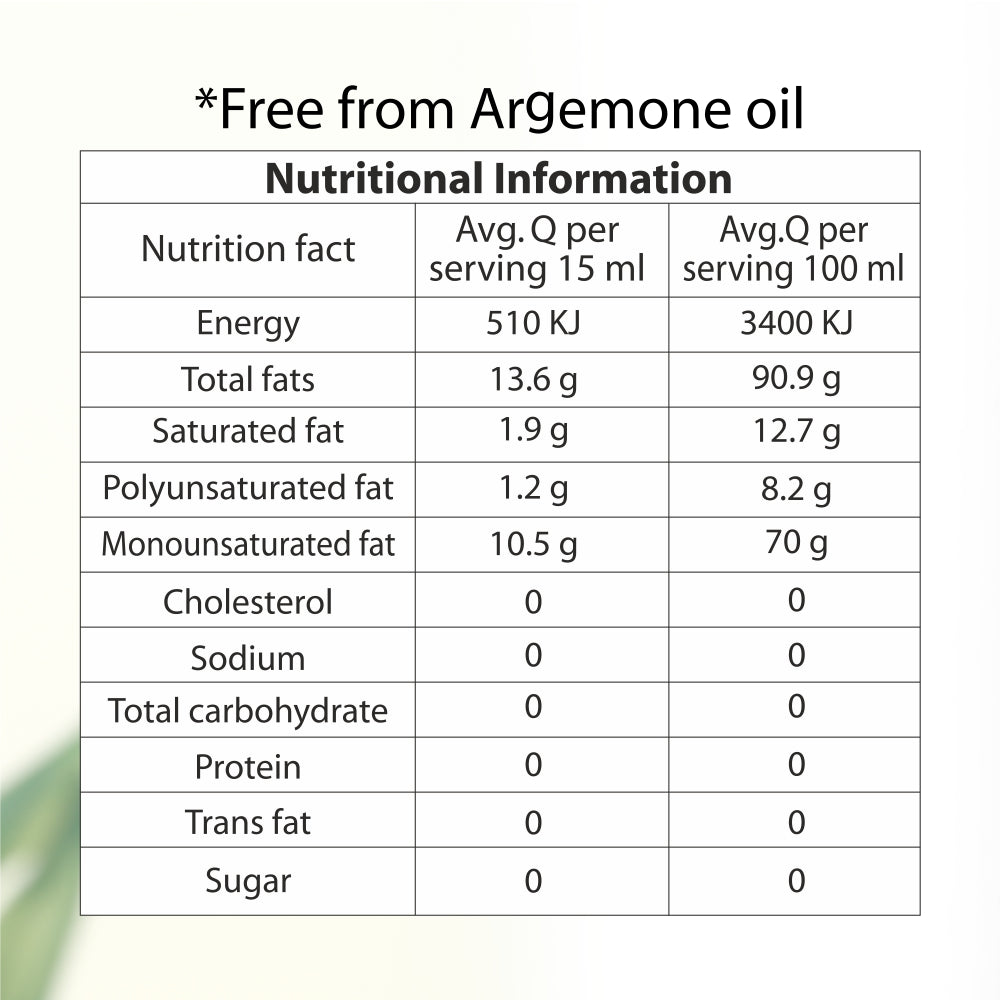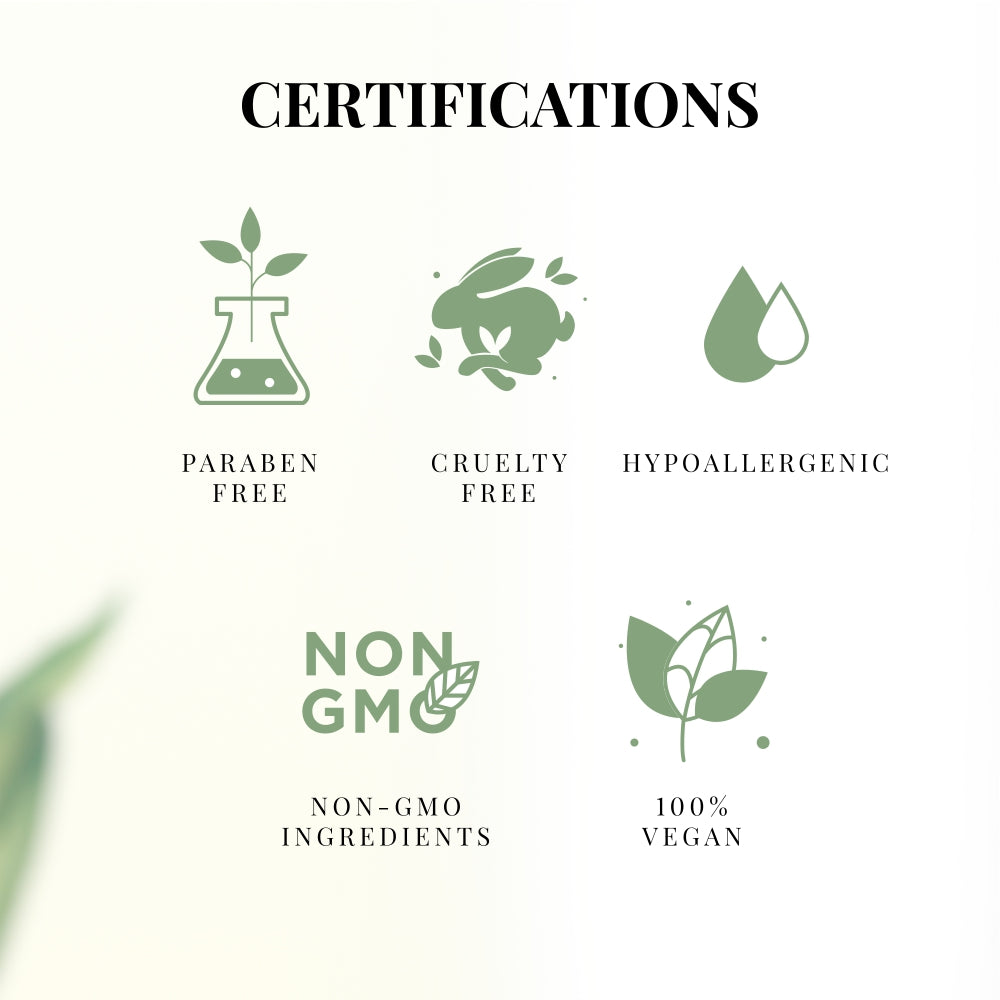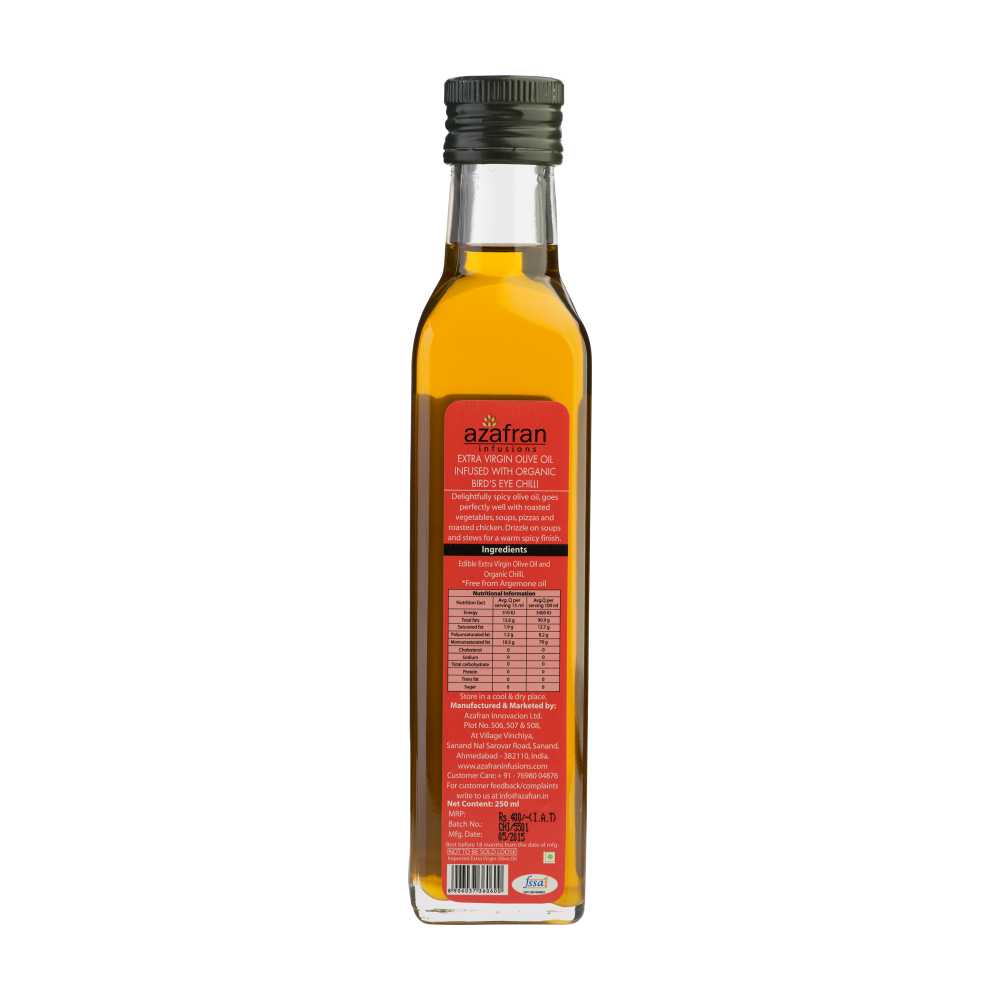 Bird's Eye Chilli Infused Extra Virgin Olive Oil
• Cold-pressed to keep nutrients & flavour intact
• Infused with hand-picked organic Bird's Eye Chilli
• Packed with vitamins, nutrition & flavour
• No adulteration, preservatives, chemicals or artificial flavours
• Free from Argemone oil

Add the zesty spice and nutrients to your delicacies with Azafran's Bird's Eye Chilli Infused Extra Virgin Olive Oil which is an excellent source of essential Vitamins and the perfect blend of flavour and nutrition. Chillies are packed with Vitamin C and antioxidants and promote healthy weight loss and strong cardiac health. 
Organically grown, bird's eye chillies are slowly infused with premium extra virgin olive oil to make a deep spicy flavour. It adds a punch to a wide variety of dishes, a flavour that balances the spice of chillies and the richness of the oil. 
Give yourself a healthier tomorrow, by switching to Azafran Bird's Eye Chilli Infused Extra Virgin Oil that's better for you & Mother Earth!
We are Certified  Organic, Vegan, cruelty-free and all-natural. All our products are made with carefully sourced ingredients for effective, targeted action and conscious choices for you and your loved ones.