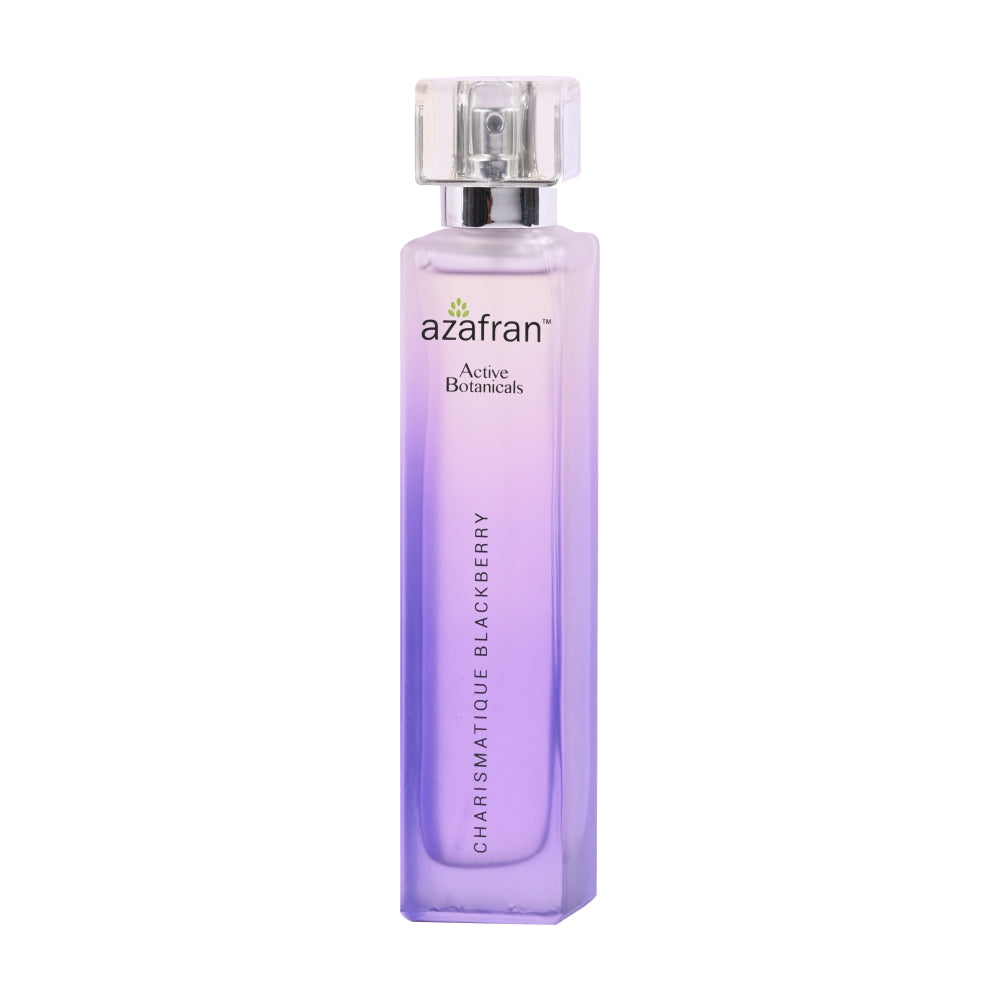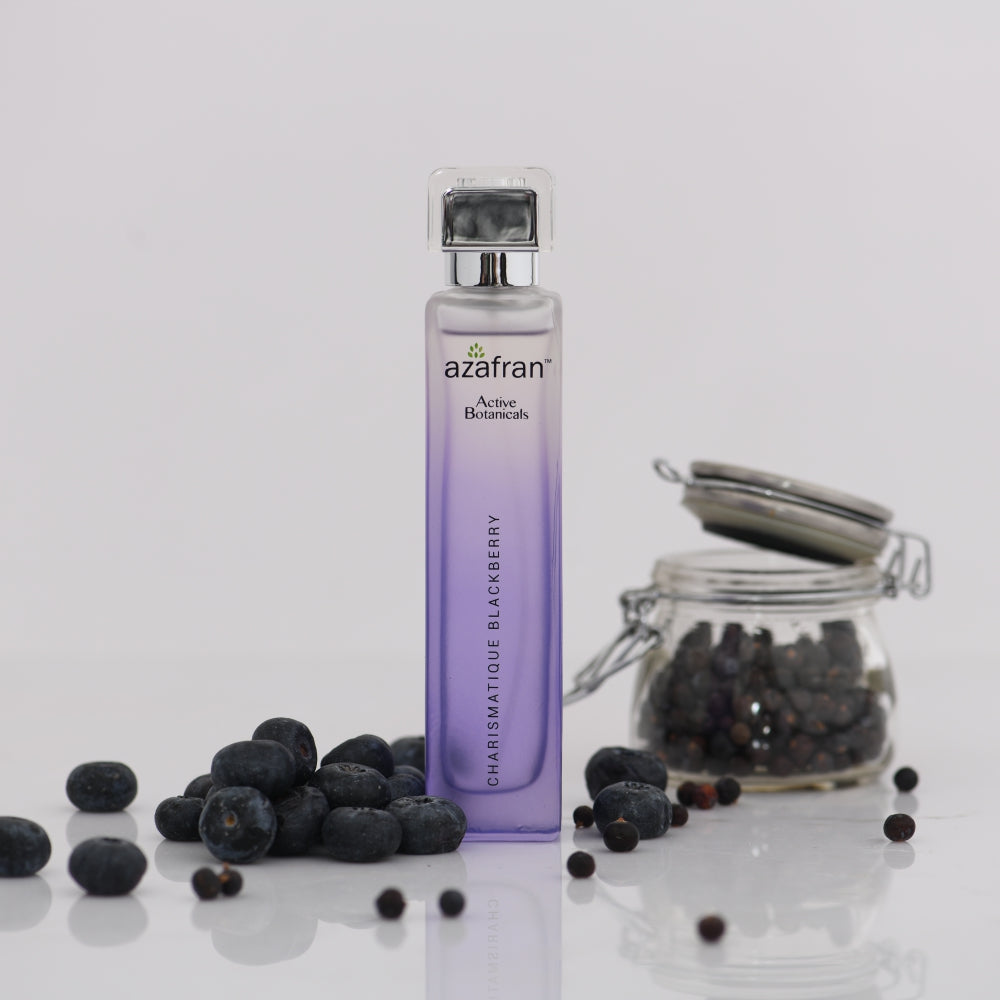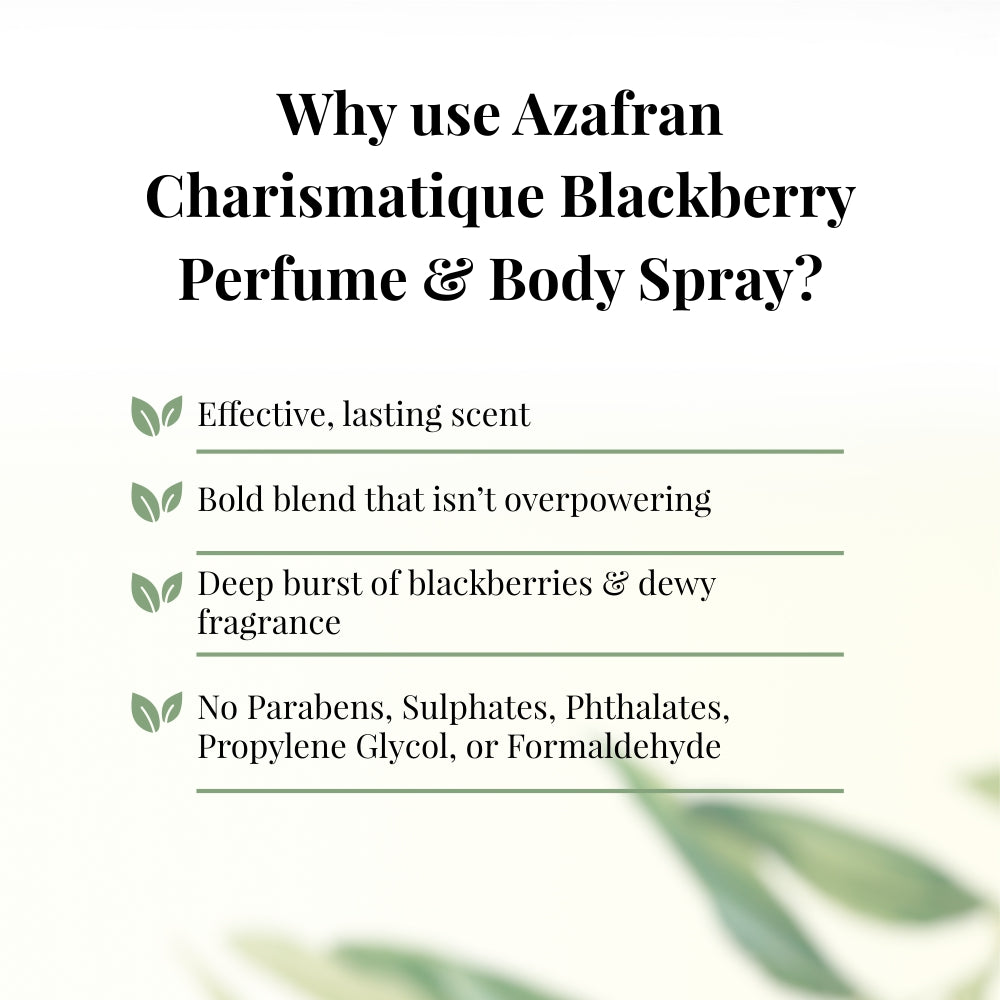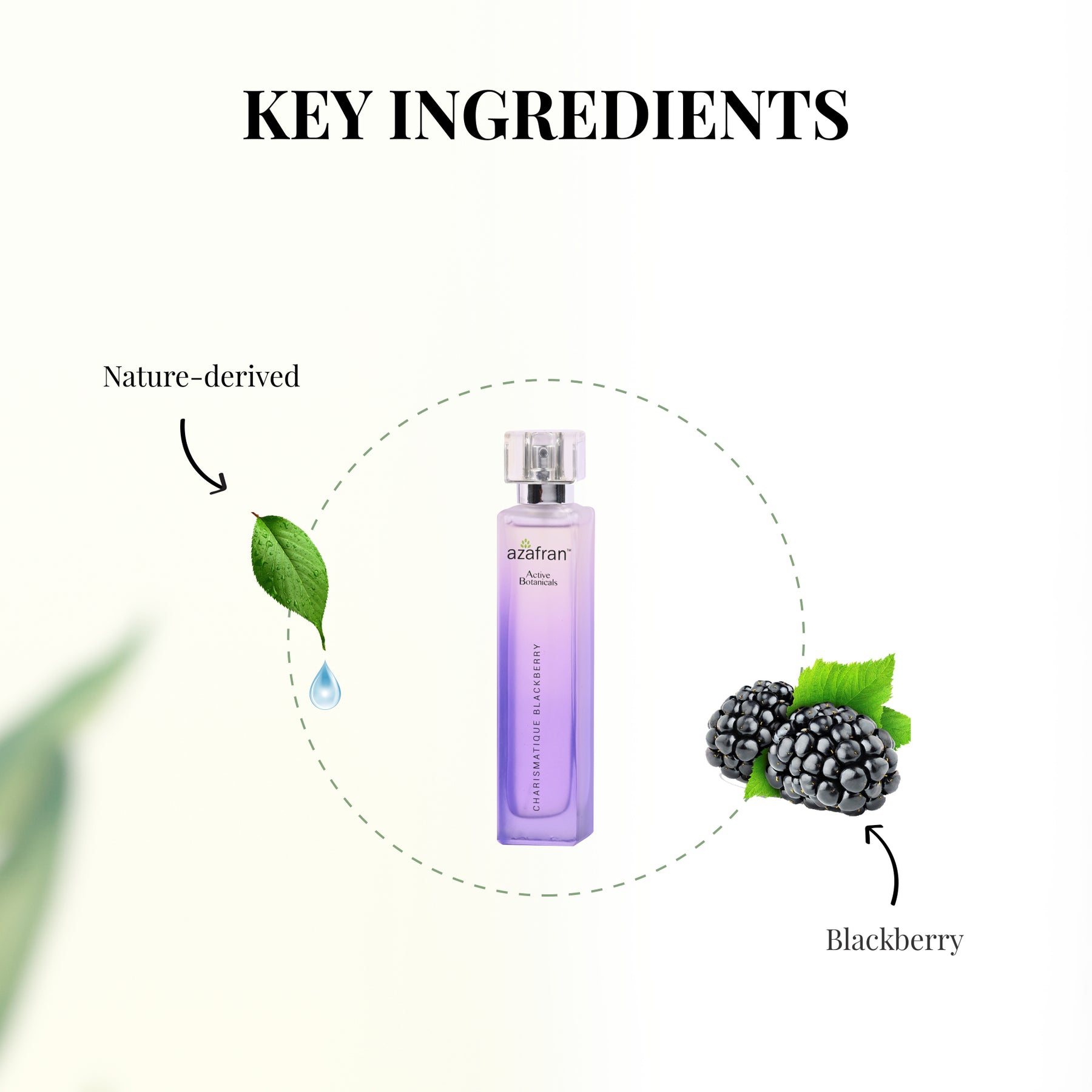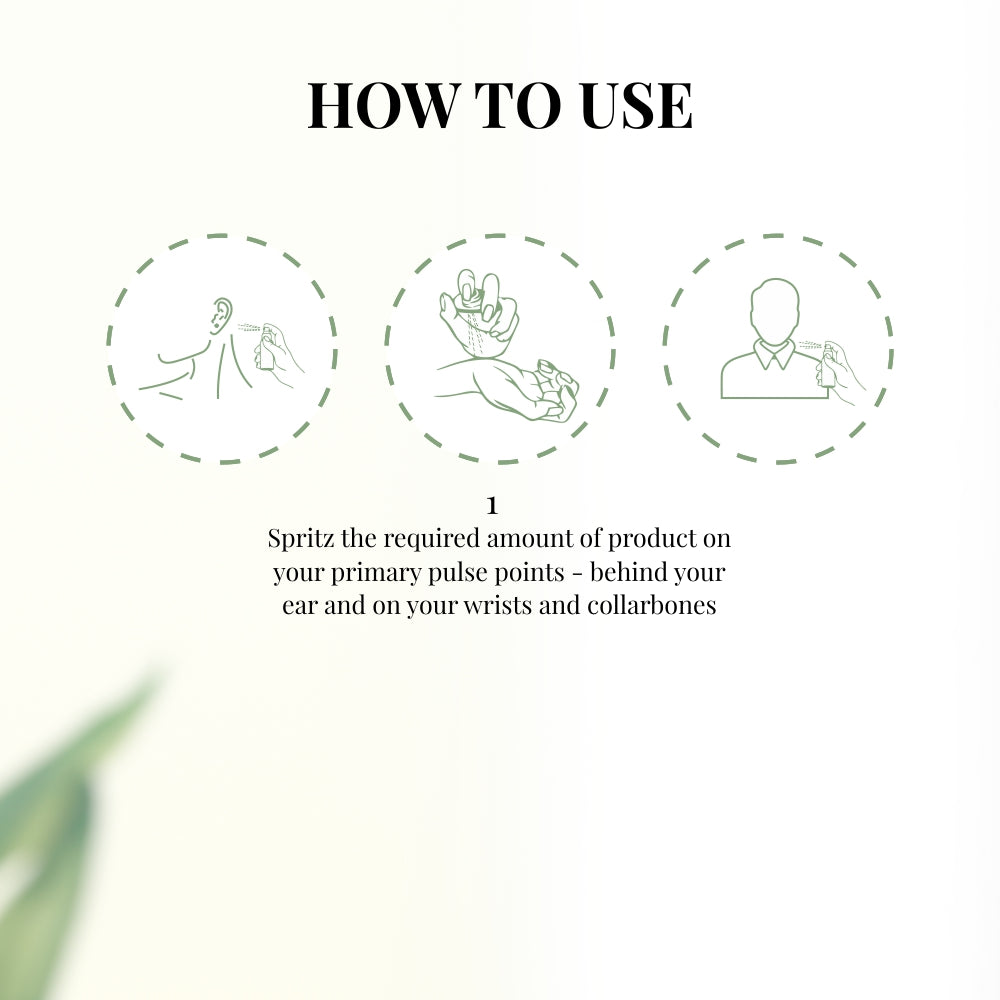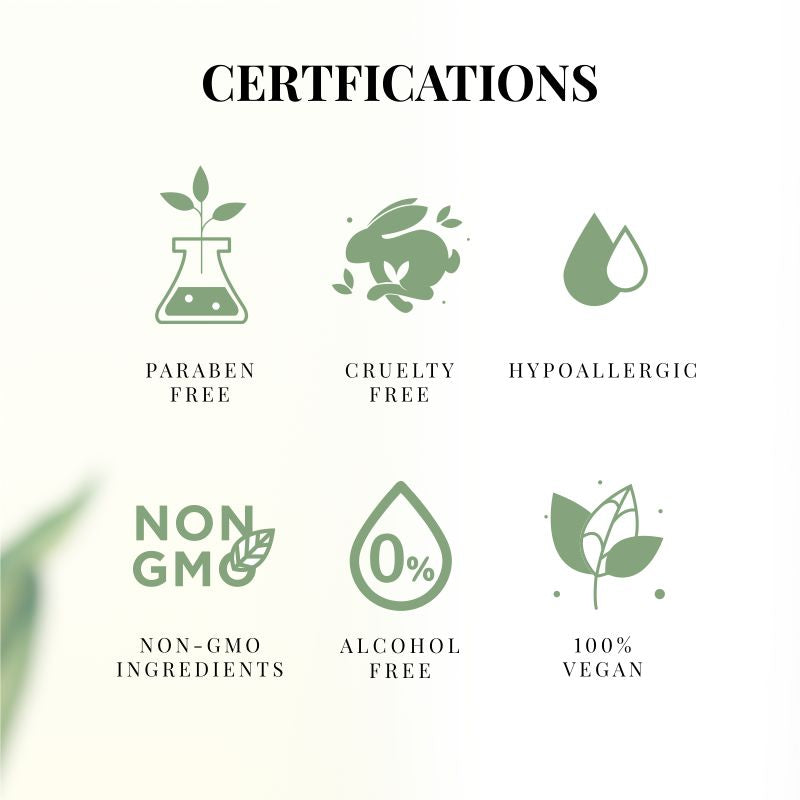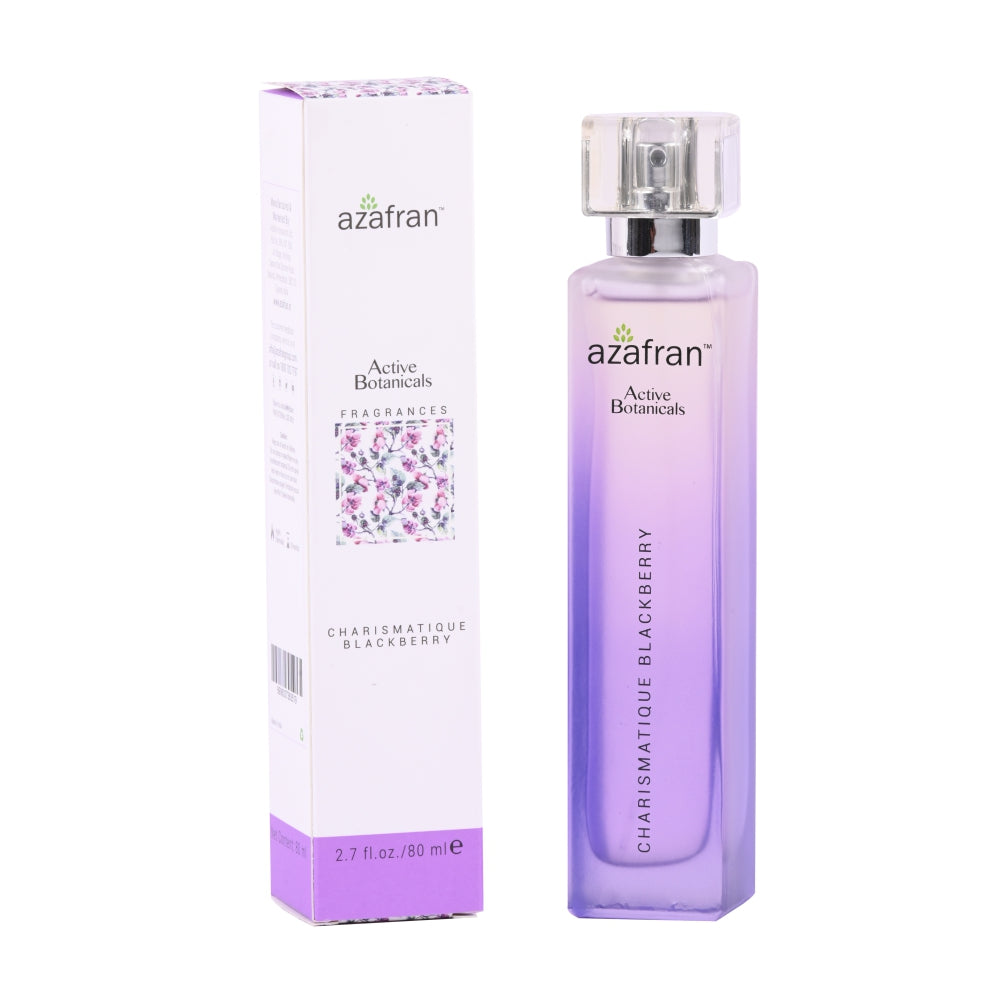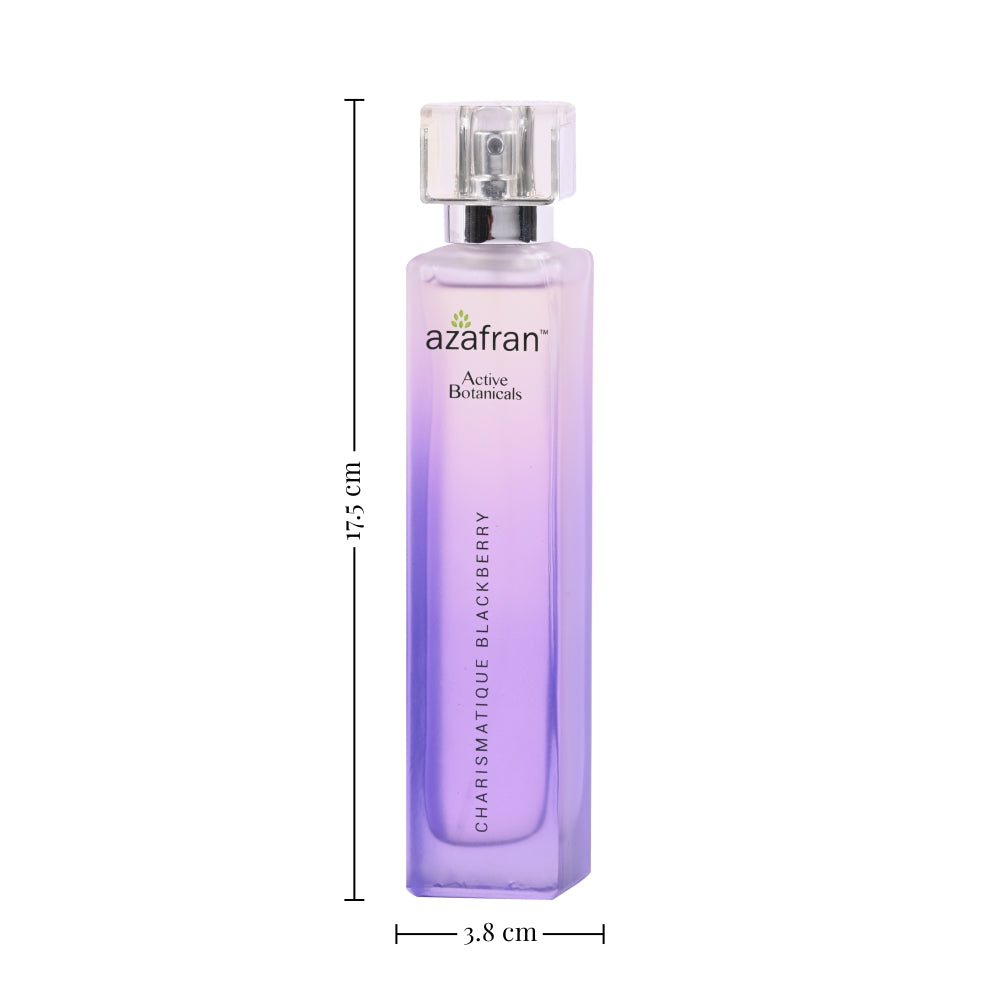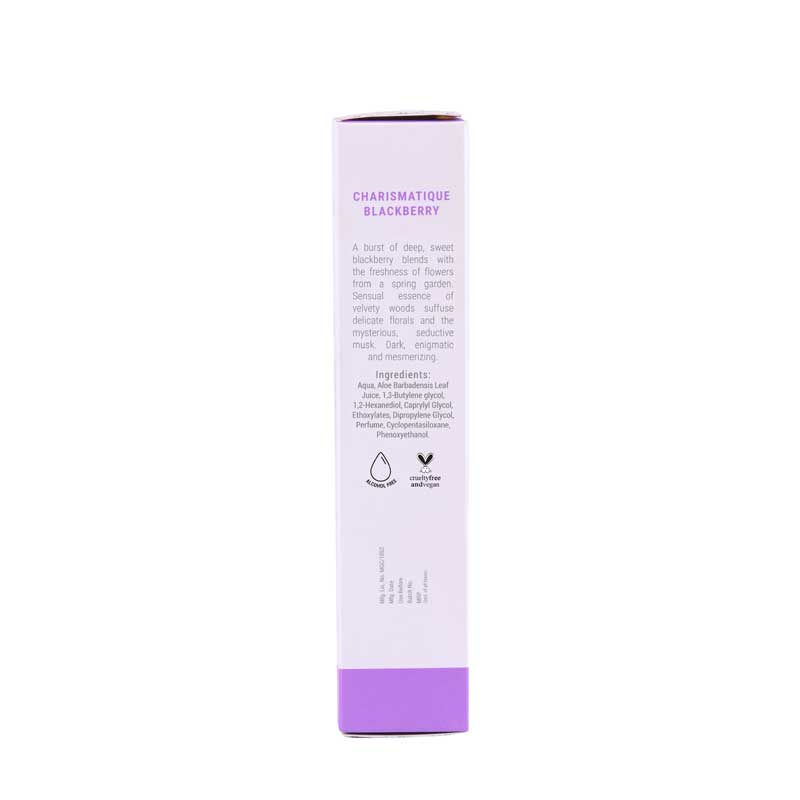 Charismatique Blackberry
• Effective, lasting scent
• Bold blend that isn't overpowering
• Deep burst of blackberries & dewy fragrance
• No Parabens, Sulphates, Phthalates, Propylene Glycol, or Formaldehyde
• Alcohol Free
The rich scent of blackberries, complemented by a clean, natural fragrance, our  Charismatique Blackberry transports you to a spring garden. With just a spritz, nature's glorious garden is at your disposal & a sweet scent that lingers!
 We are Vegan, cruelty-free, all-natural and all our products are made with carefully sourced ingredients for effective, targeted action. Better for you and the planet!
 Blackberry:

 An excellent source of Vitamin C & antioxidants like anthocyanins, stalling ageing & giving skin a plump, youthful glow.



Spritz the required amount of product on your primary pulse points - behind your ear and on your wrists and collarbones