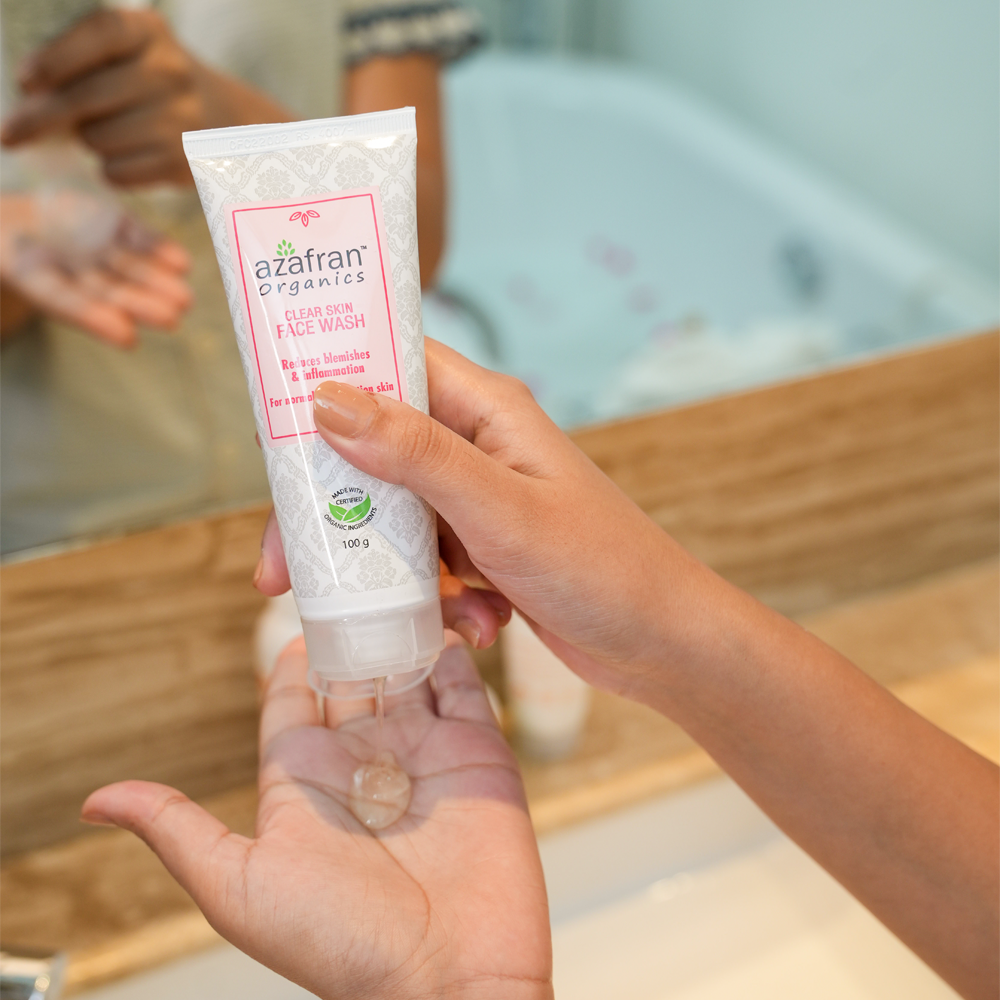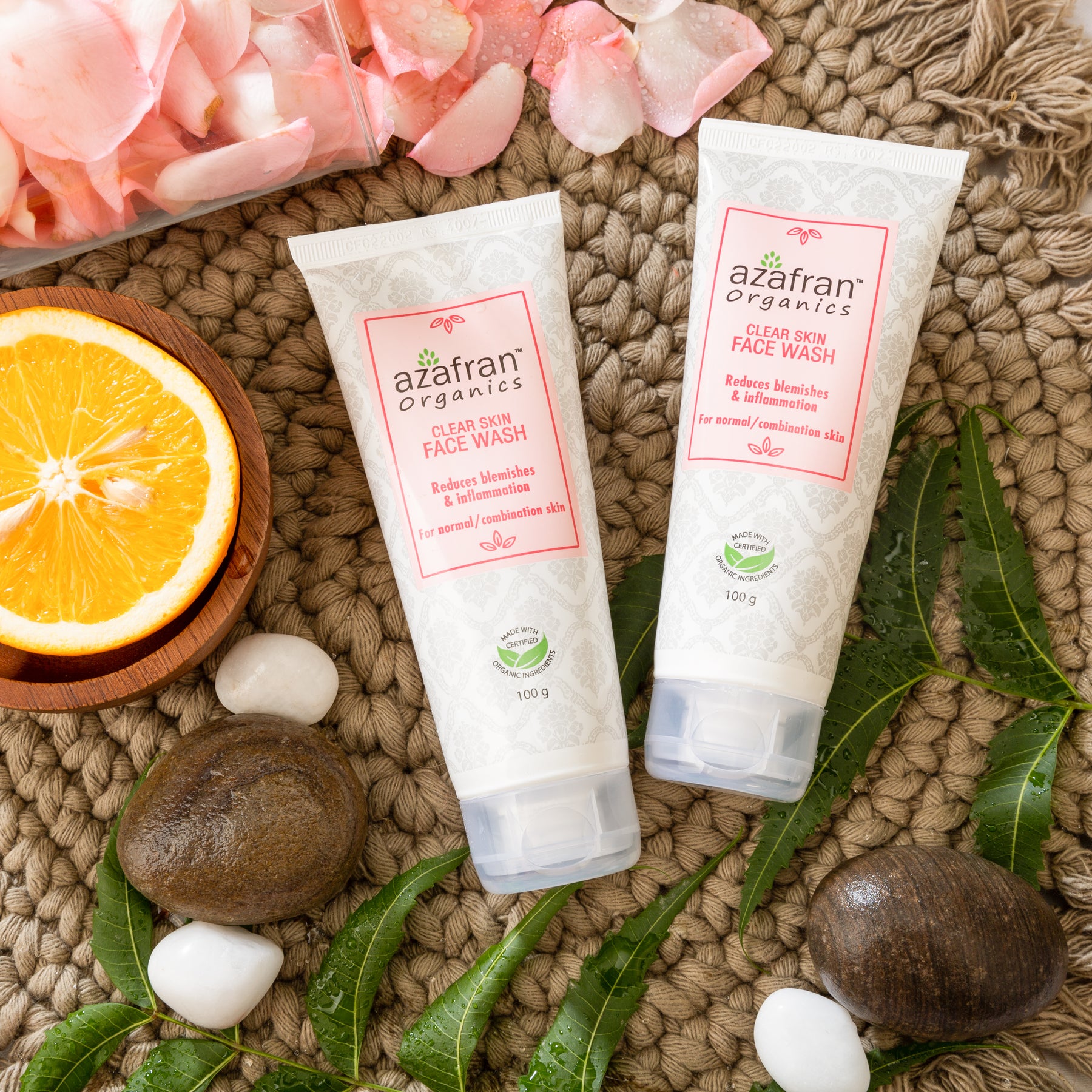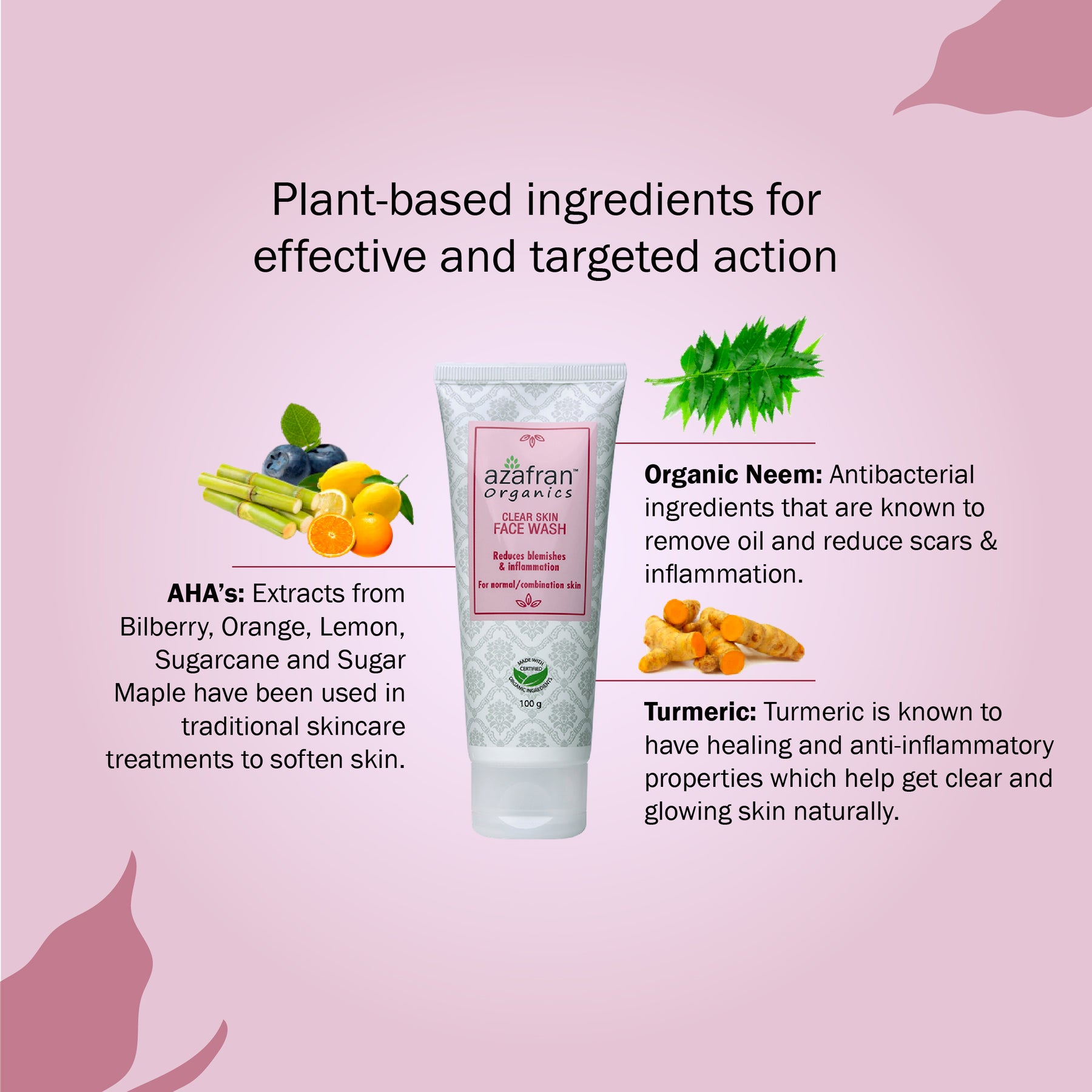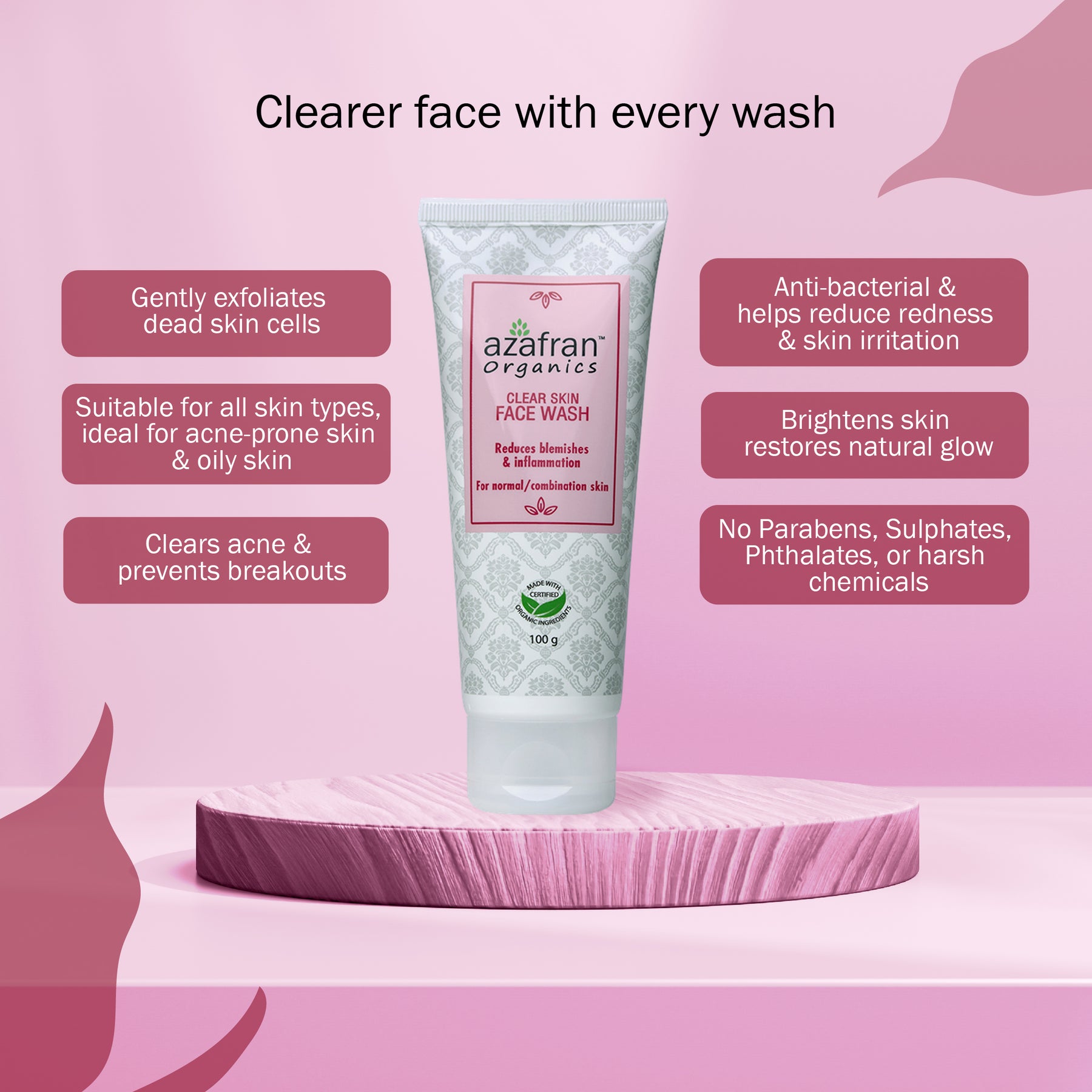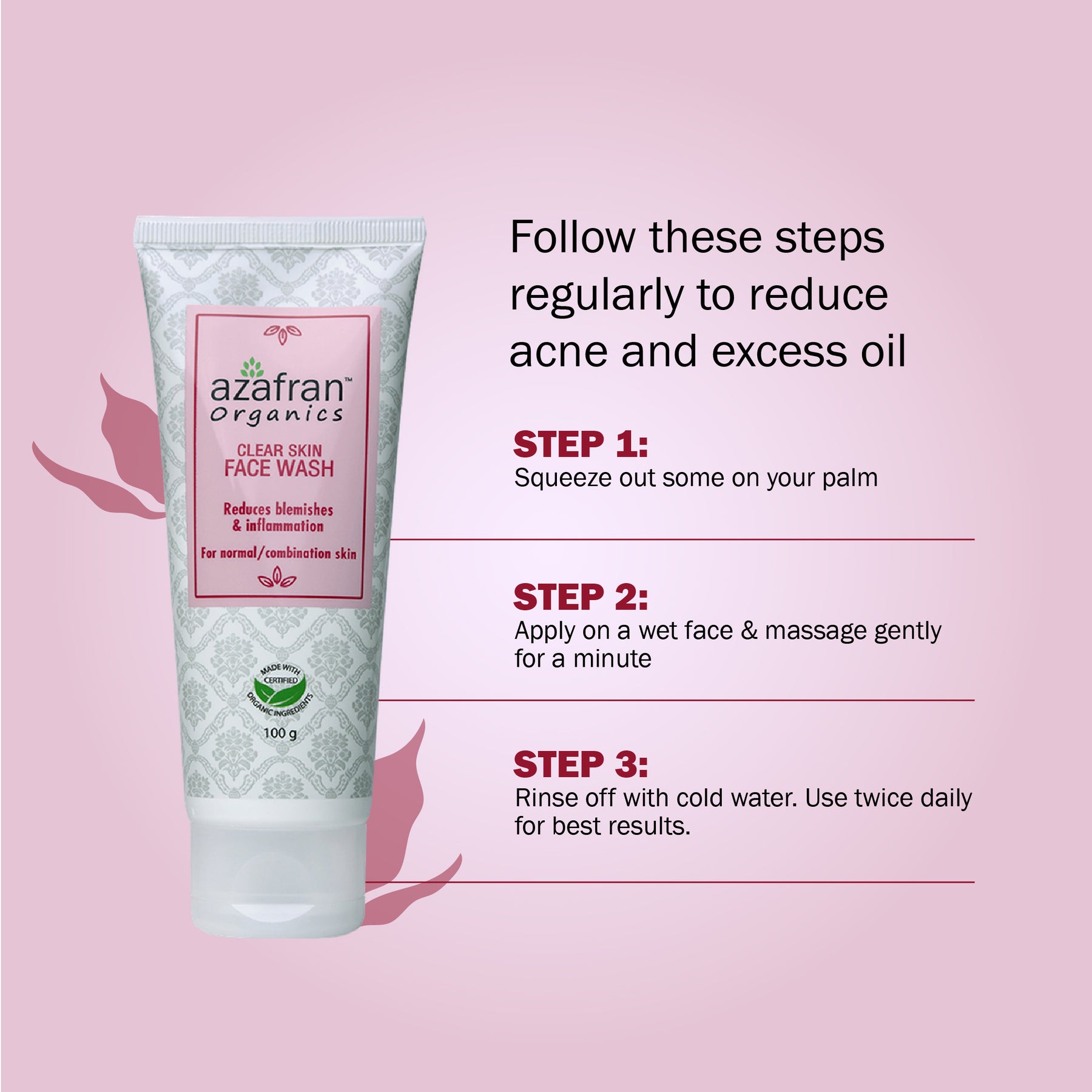 Organic Clear Skin Face Wash
• Gently removes dead skin cells, leaving skin clean and refreshed.
• Brightens skin tone and restores natural glow.
• Clears acne & Combats breakouts.
• Contains gentle antibacterial agents for enhanced skin protection by reducing redness and irritation.
This face wash gently exfoliates the skin and draws out impurities, leaving your skin fresh
and clean. It also leaves skin hydrated and healthy with dual action formula of AHAs and
Salicylic acid. Our nourishing formula contains organic ingredients that moisturise, protect
and nurture your skin.
Our products are cruelty-free, vegan, paraben and sulphate free for effective results. We only create the highest quality and safest products for you!

We offer a variety of organic face products online and offline that provide the best for your skin and our environment.

Ingredients:
1. AHA's are extracted from Bilberry, Orange, Lemon, Sugarcane and Sugar Maple to
unclog pores and exfoliate dead skin cells.

2. Neem contains anti-bacterial ingredients that moisturise, tone, and heal the skin. This
ingredient has been clinically proven to reduce scars and inflation in the skin.

3. Turmeric's incredible anti-inflammatory properties and natural skin-brightening
abilities help achieve clear, glowing skin.
1. Squeeze out some on your palm.
2. Apply on a wet face & massage gently for a minute.
3. Rinse off with cold water. Use twice daily for best results