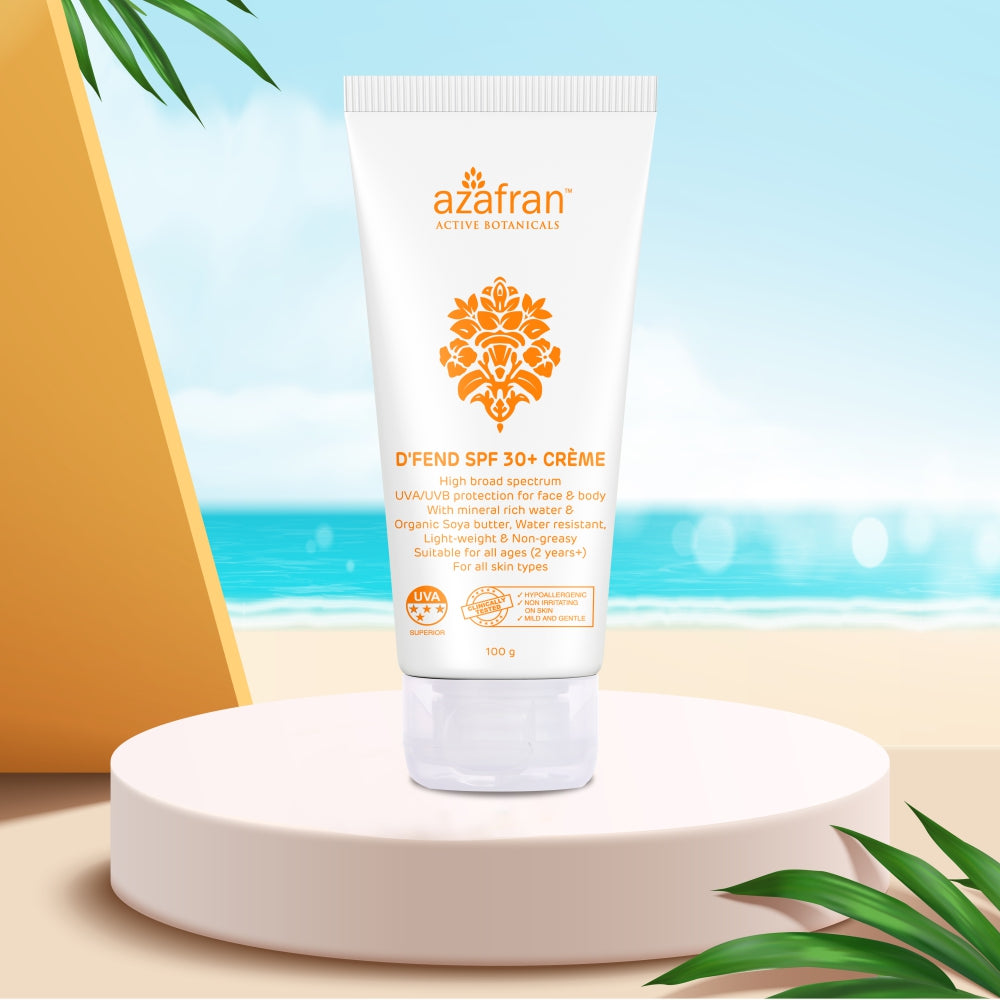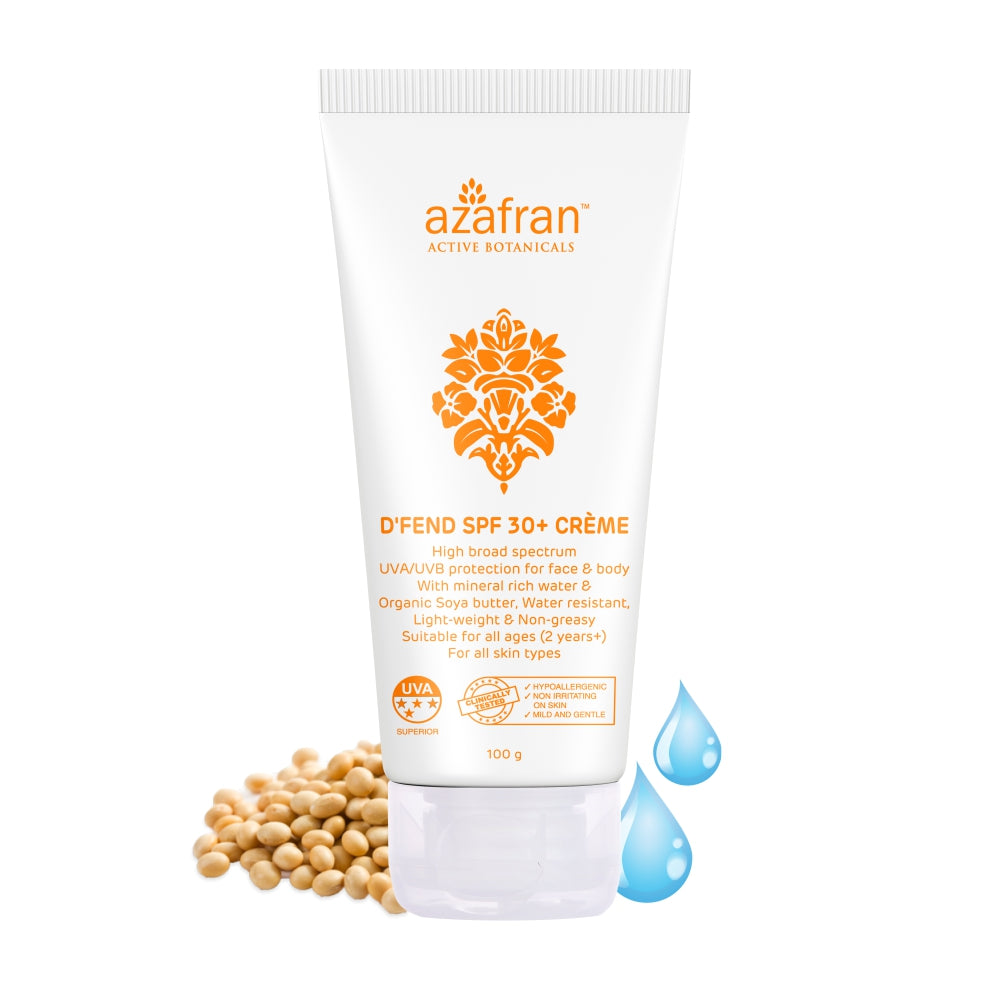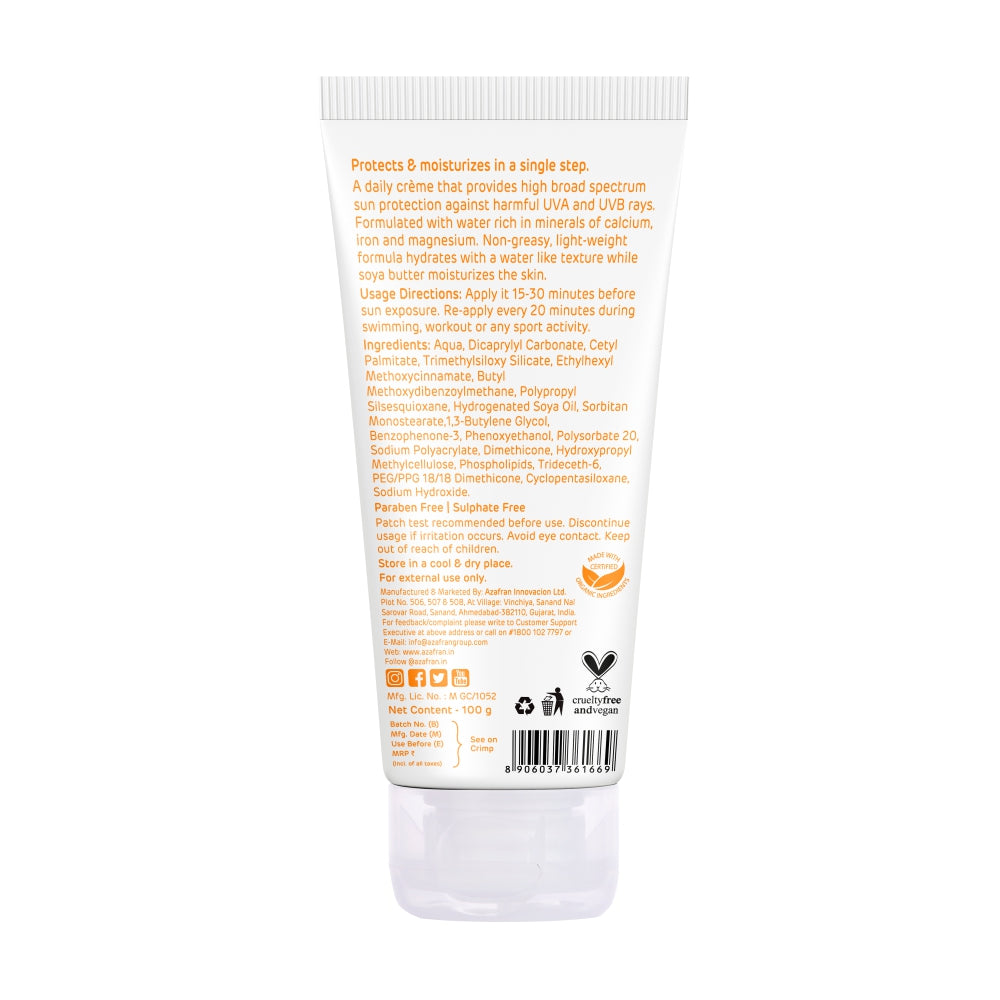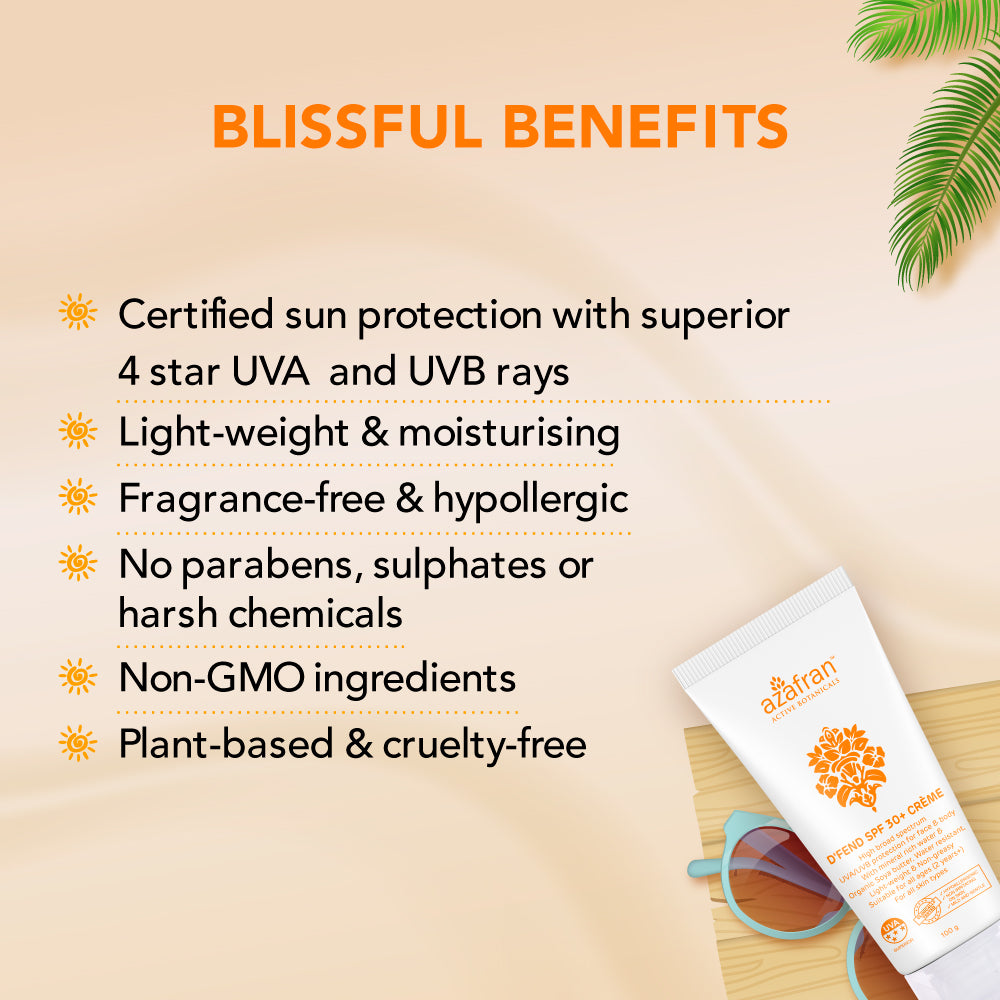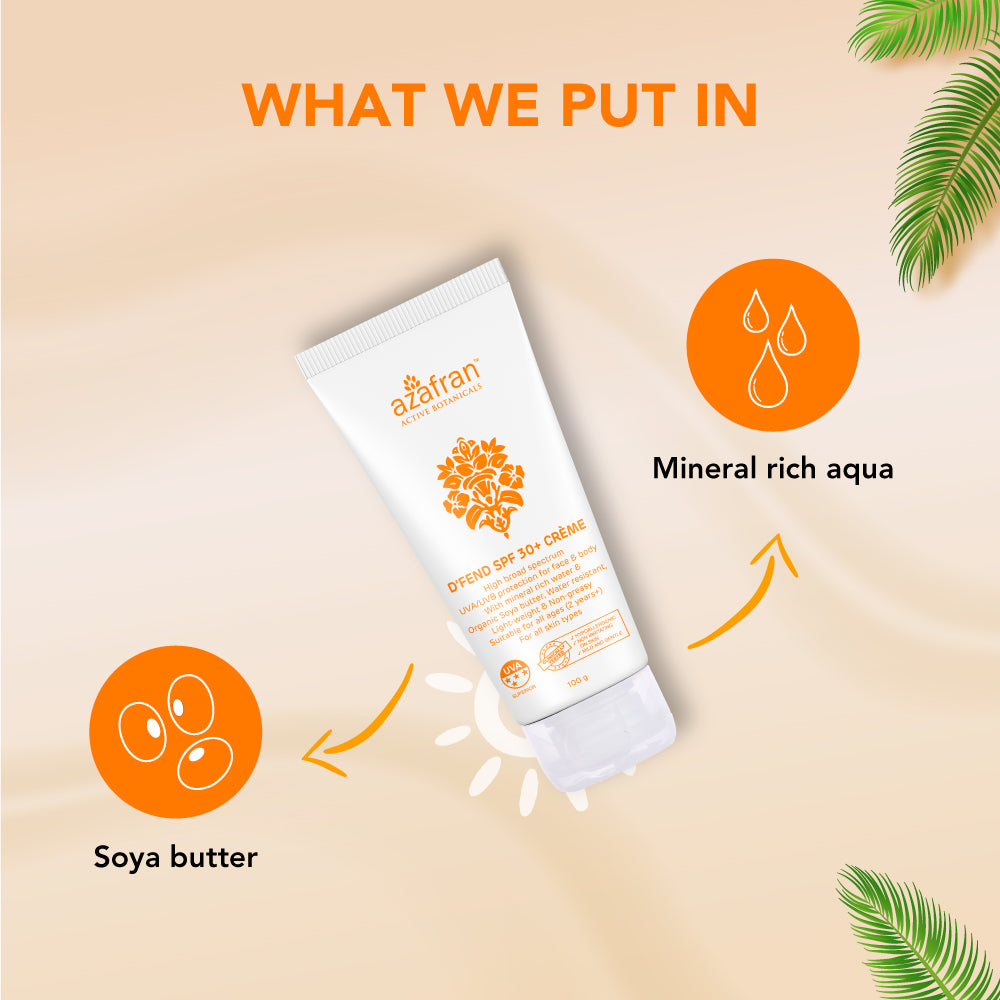 D'fend SPF 30 Non-toxic plant-based sunscreen
• SPF 30+
• Certified sun protection with superior 4-star UVA & UVB rays.
• Lightweight formula with no greasy residue
• Hypoallergenic & Fragrance-free
• Ideal for year-round usage, irrespective of the weather conditions.
• Suitable for all skin types

In stock
We've packed a plant-powered facial sunscreen with natural mineral-rich water, organic Soy Butter, and other nourishing ingredients to ensure your skin feels hydrated, protected, and healthy. 
It's an all-natural sunscreen solution for your entire family - kids and adults alike. Free of harmful chemicals, broad-spectrum, UVA & UVB protection for face and body. Protection from the sun's rays isn't just about looking good and avoiding wrinkles. It's also about feeling good. We want you to relax and enjoy your surroundings instead of stressing about how much time you spend in the sun. 
Our hypoallergenic formula is great on all skin types, including sensitive skin. Now you can shop our collection of certified organic face products in India through our website. 
Our products are cruelty-free, vegan, paraben and sulphate free for effective results. We only create the highest quality and safest products for you! 
Ingredients: 
The

mineral-rich Aqua

of calcium, iron, and magnesium is sweat and water-resistant.

 

Soy Butter

 is a natural moisturiser that leaves your skin feeling soft and silky smooth.