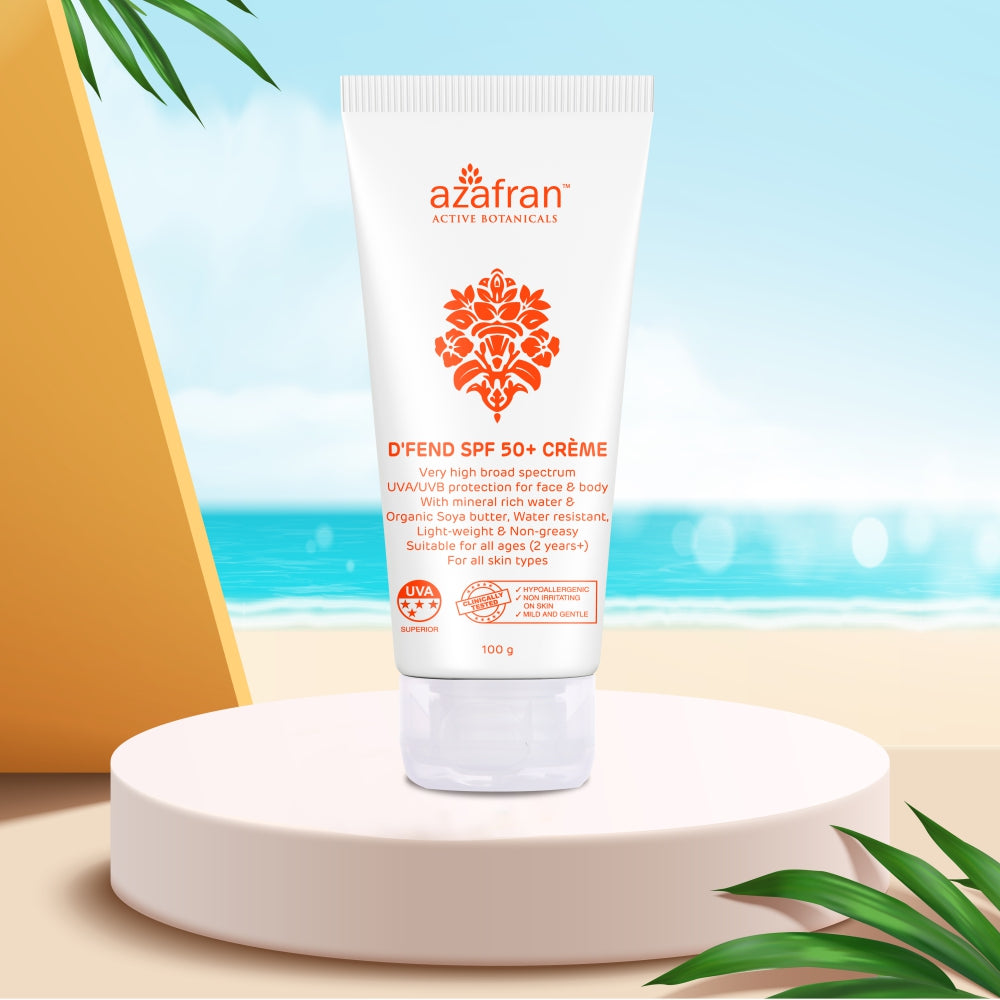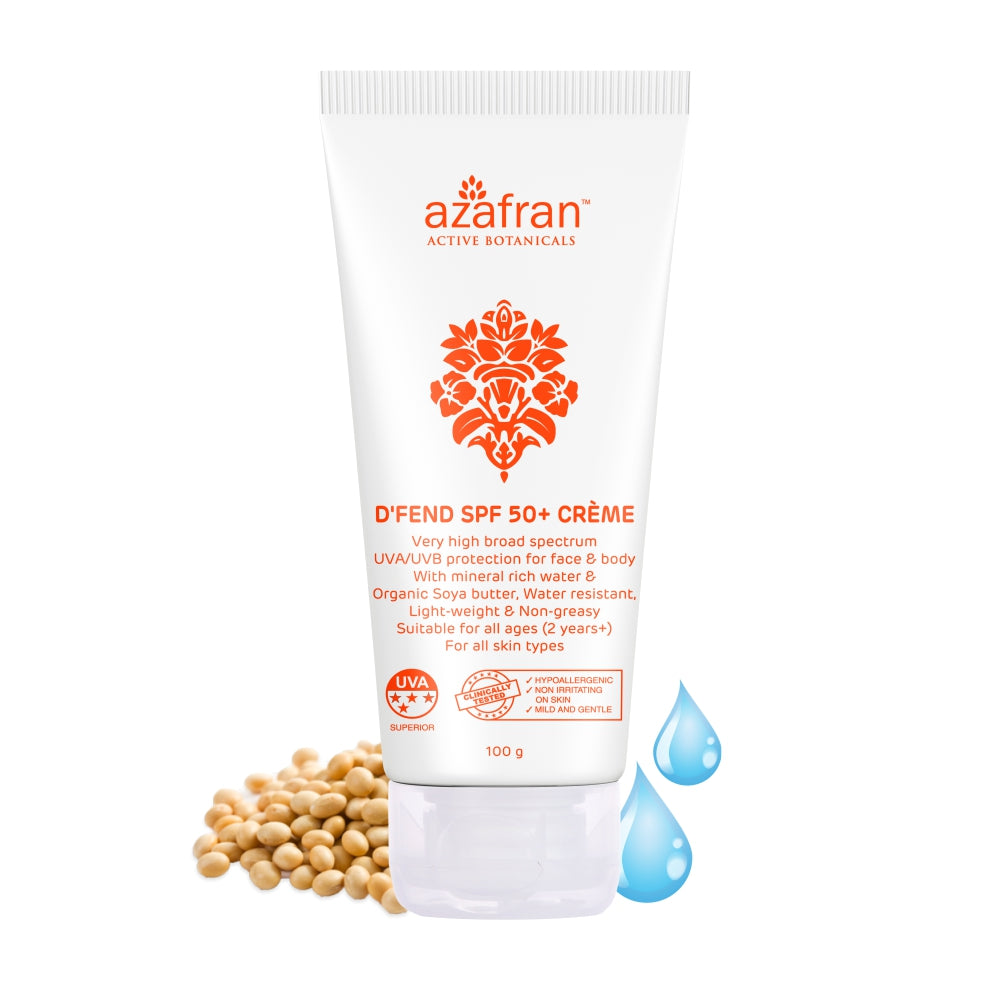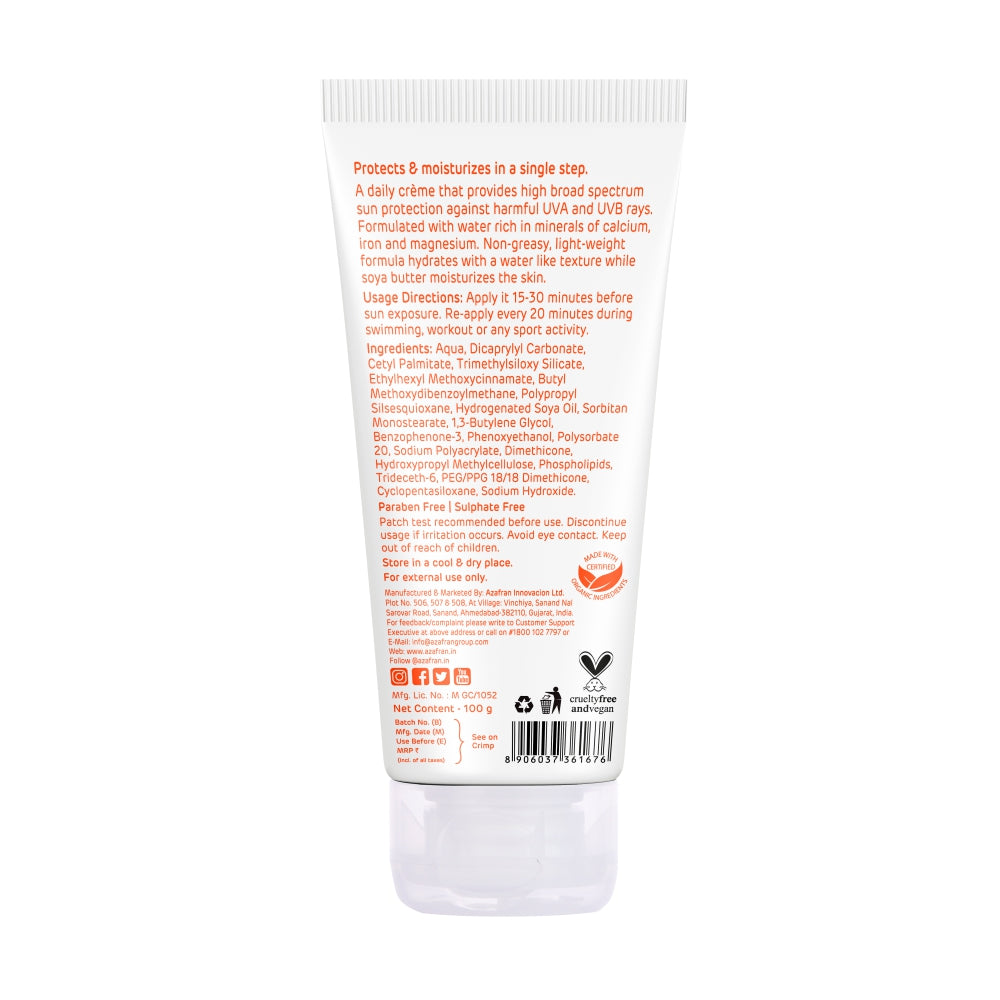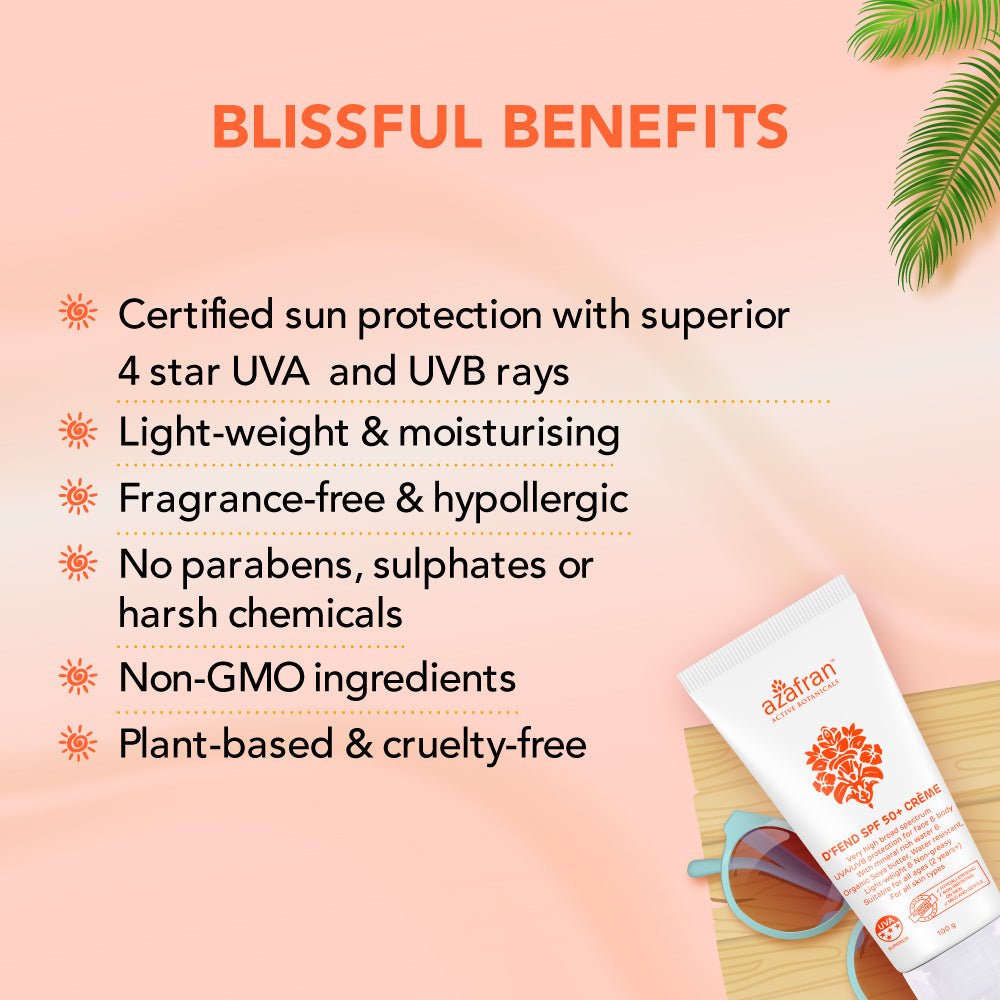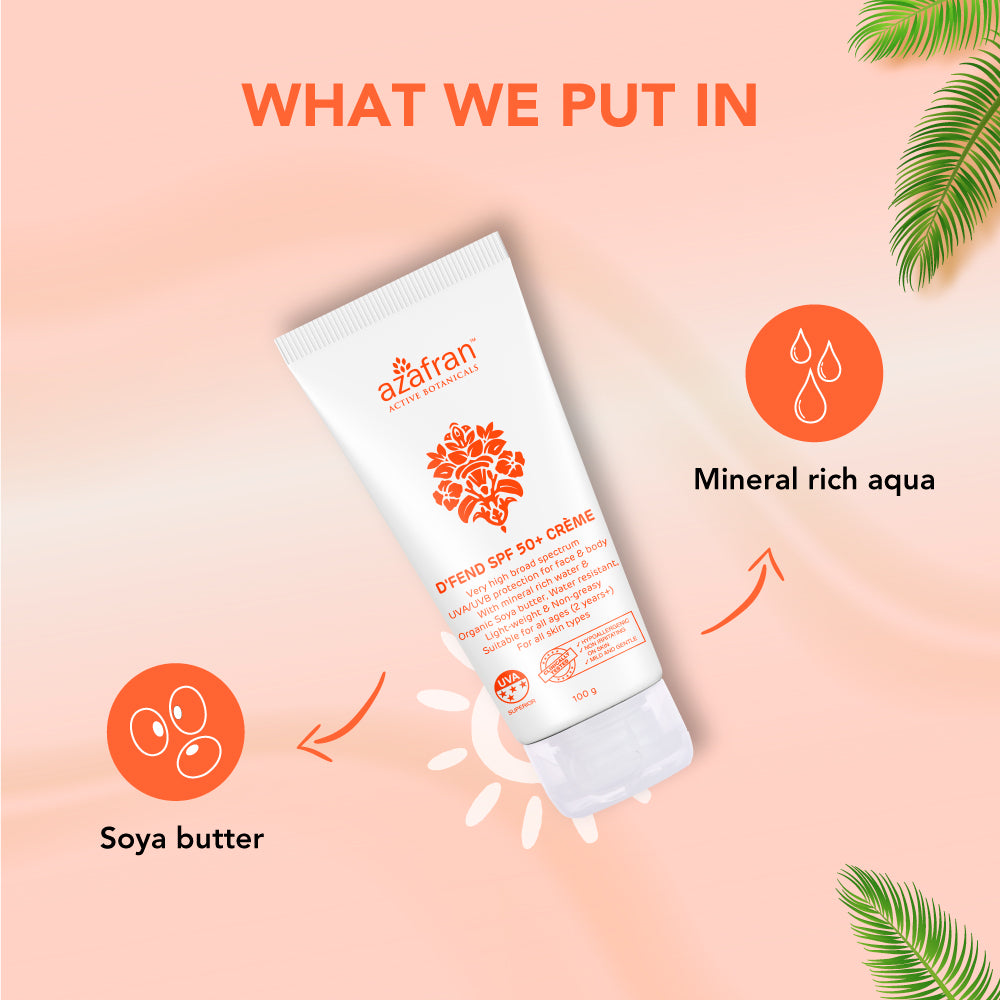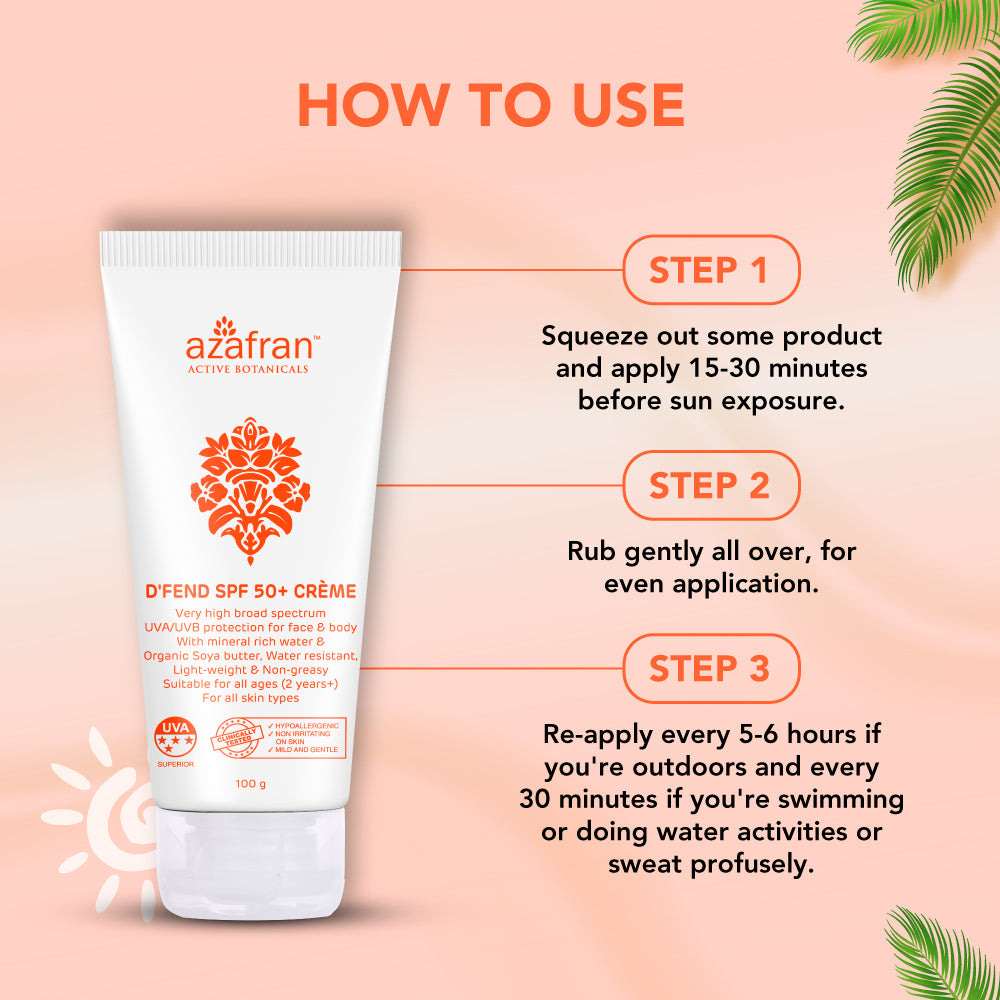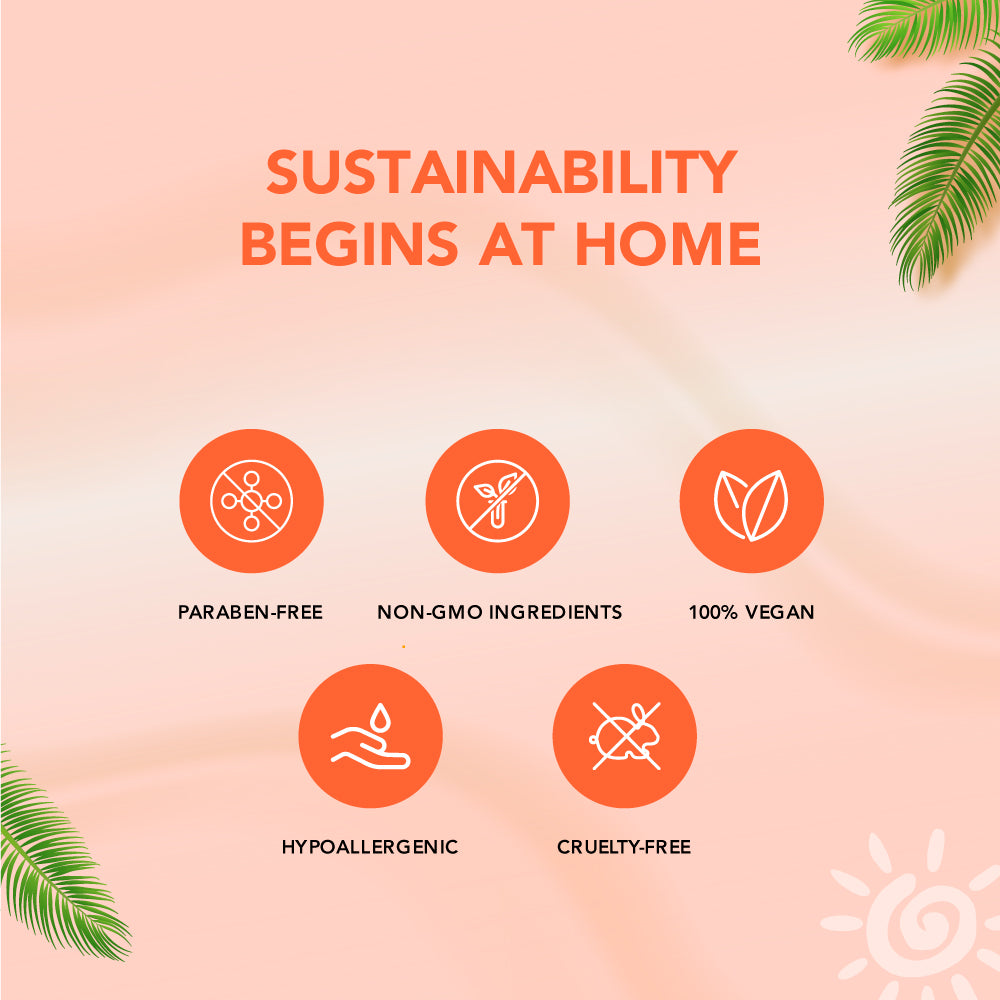 D'fend SPF 50 Non-toxic plant-based sunscreen
• SPF 50+
• Sweat and water-resistant
• Blocks both UVA and UVB rays
• Ideal for all year-round usage, irrespective of the weather conditions.
• Lightweight formula with a no-greasy residue
• Suitable for all skin types
This SPF 50 sunscreen is formulated with water rich in minerals of calcium, iron, and magnesium and is sweat and water-resistant. It protects you from the sun's harmful UVA and UVB rays with at least 90% of total blockage effectiveness. 
Ideal for all year-round usage, irrespective of the weather, this sunscreen contains a lightweight formula with a non-greasy residue that hydrates with a water-like texture. At the same time, the soya butter moisturises and promotes natural skin balance. 
Our products are cruelty-free, vegan, paraben and sulphate free for effective results. We only create the highest quality and safest products for you! 
Now, you can buy organic face products in India through our website; we deliver some of the best products to your doorstep.  
Ingredients: 
The

mineral-rich Aqua

of calcium, iron, and magnesium is sweat and water-resistant.

 

Soy Butter

 is a natural moisturiser that leaves your skin feeling soft and silky smooth.