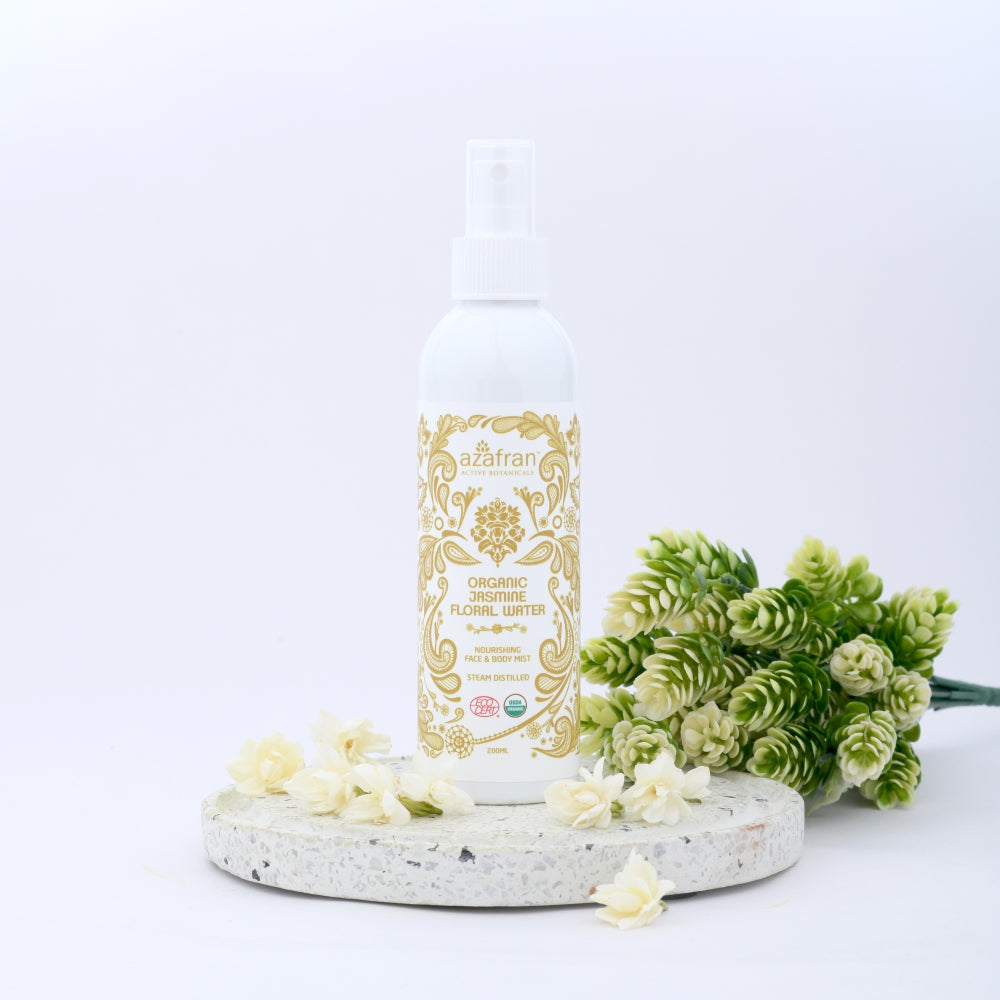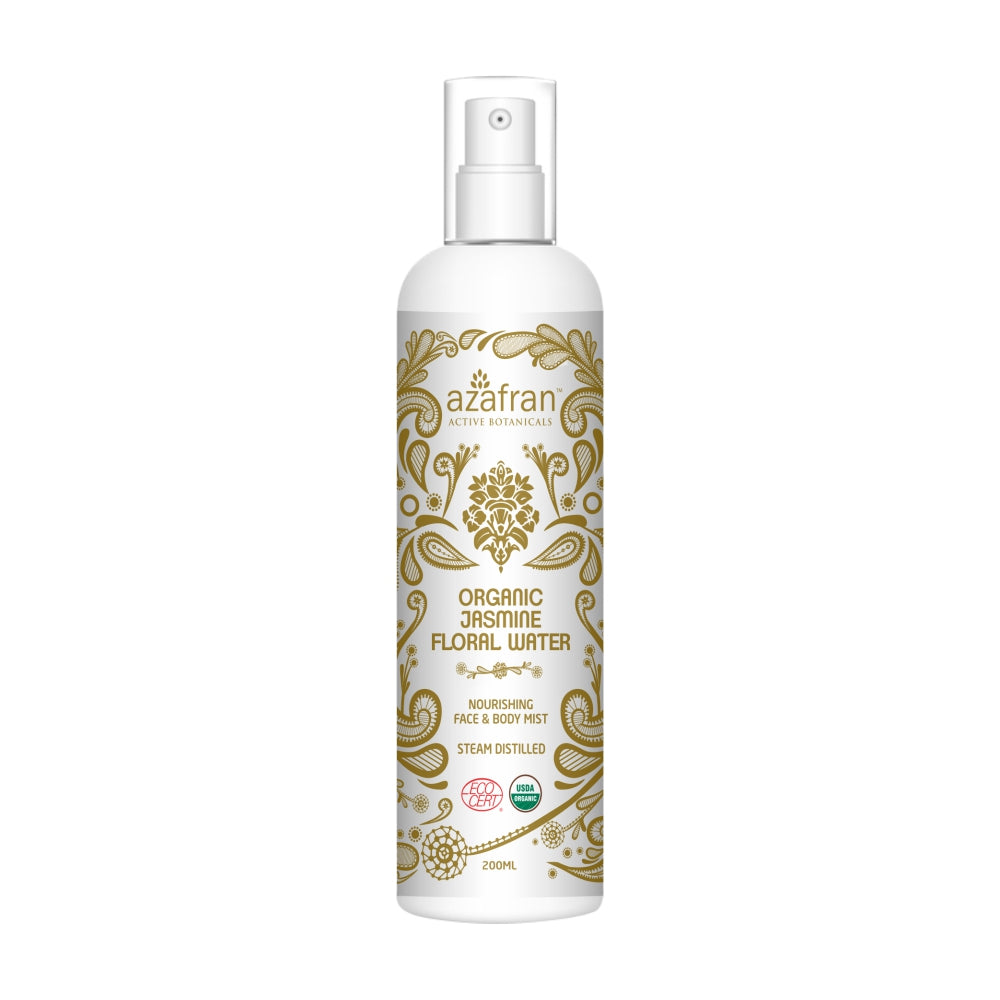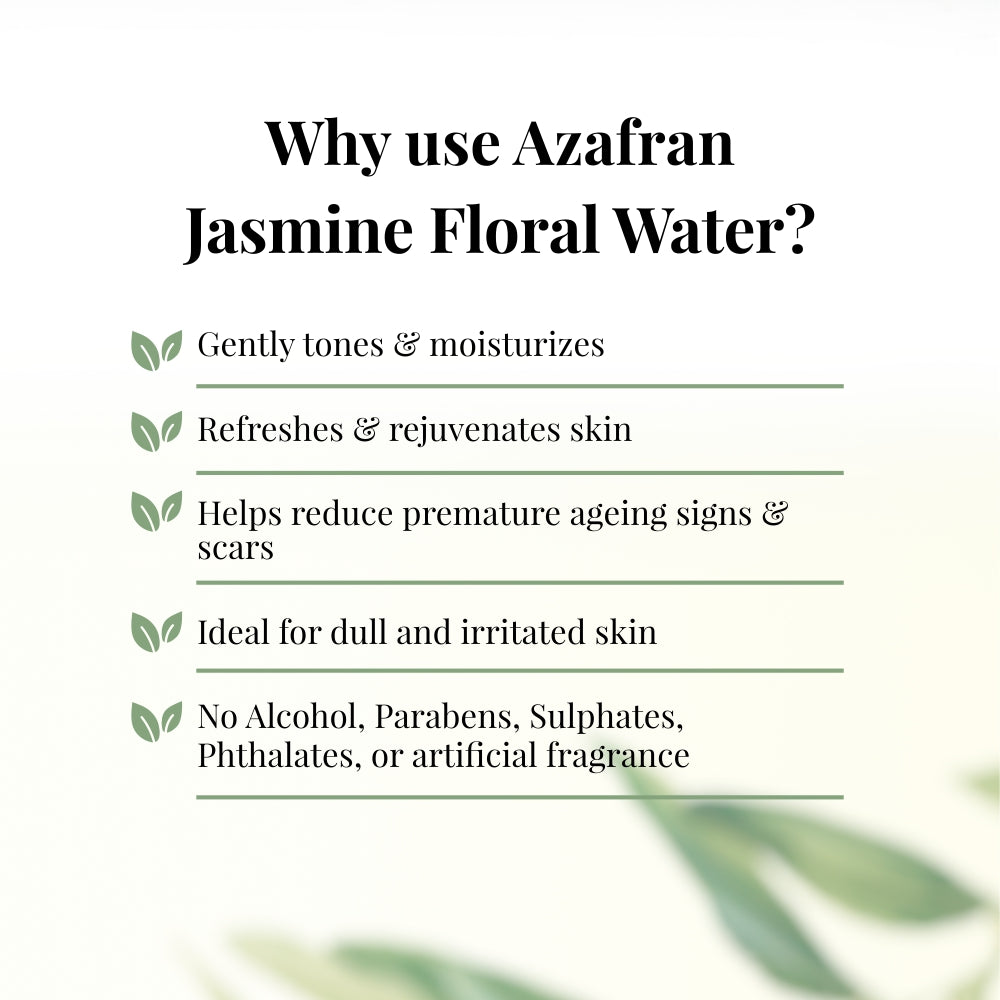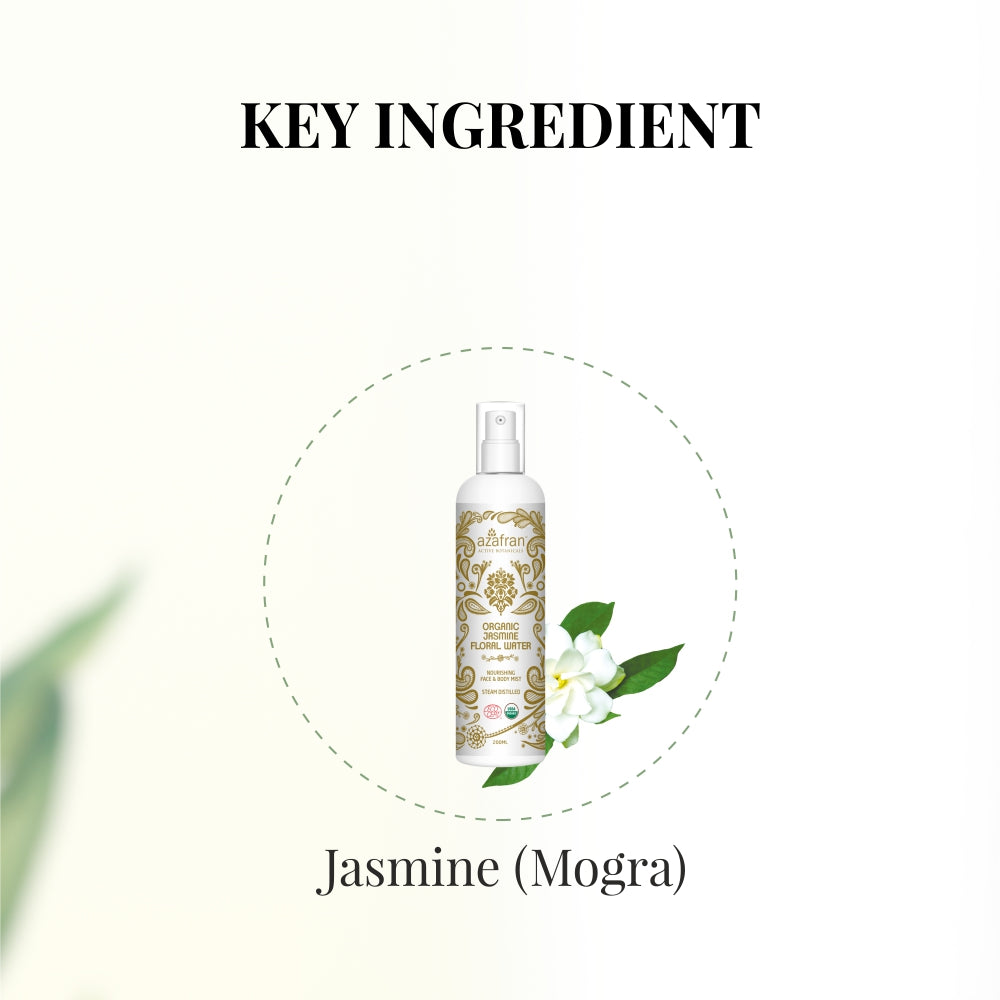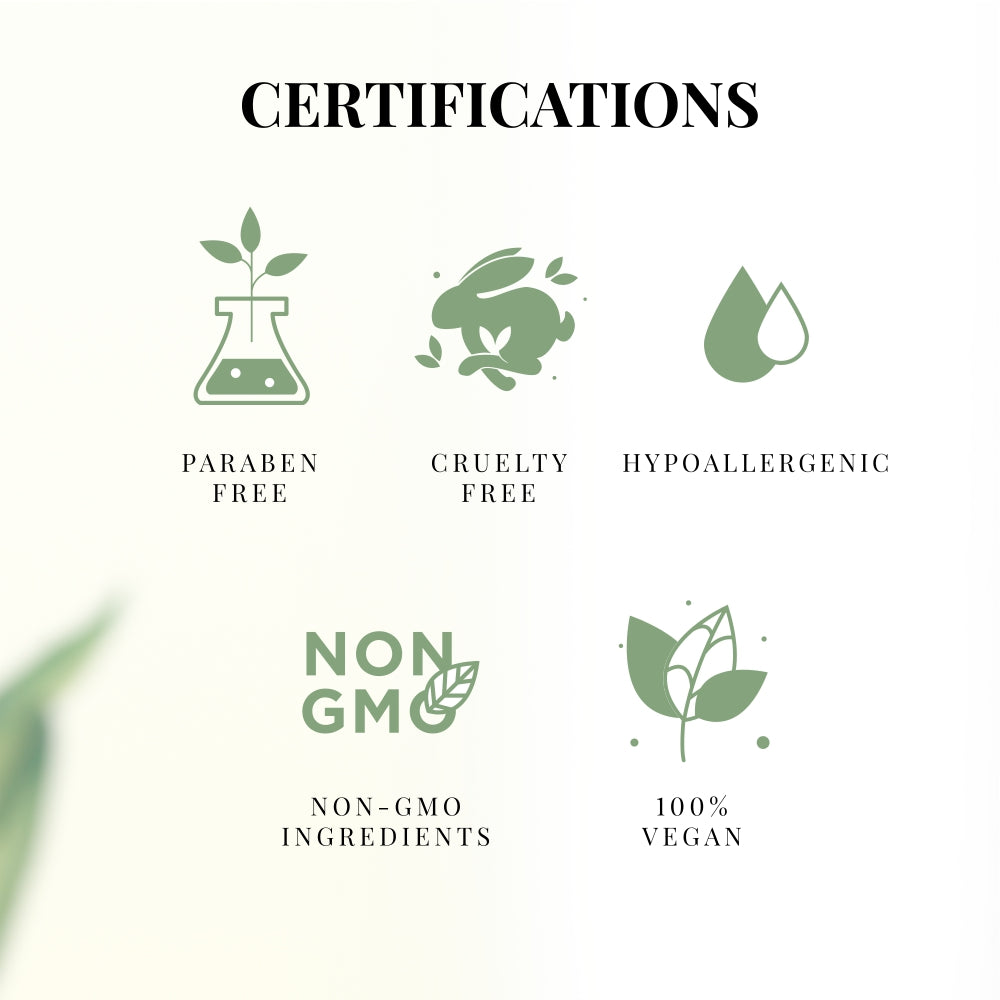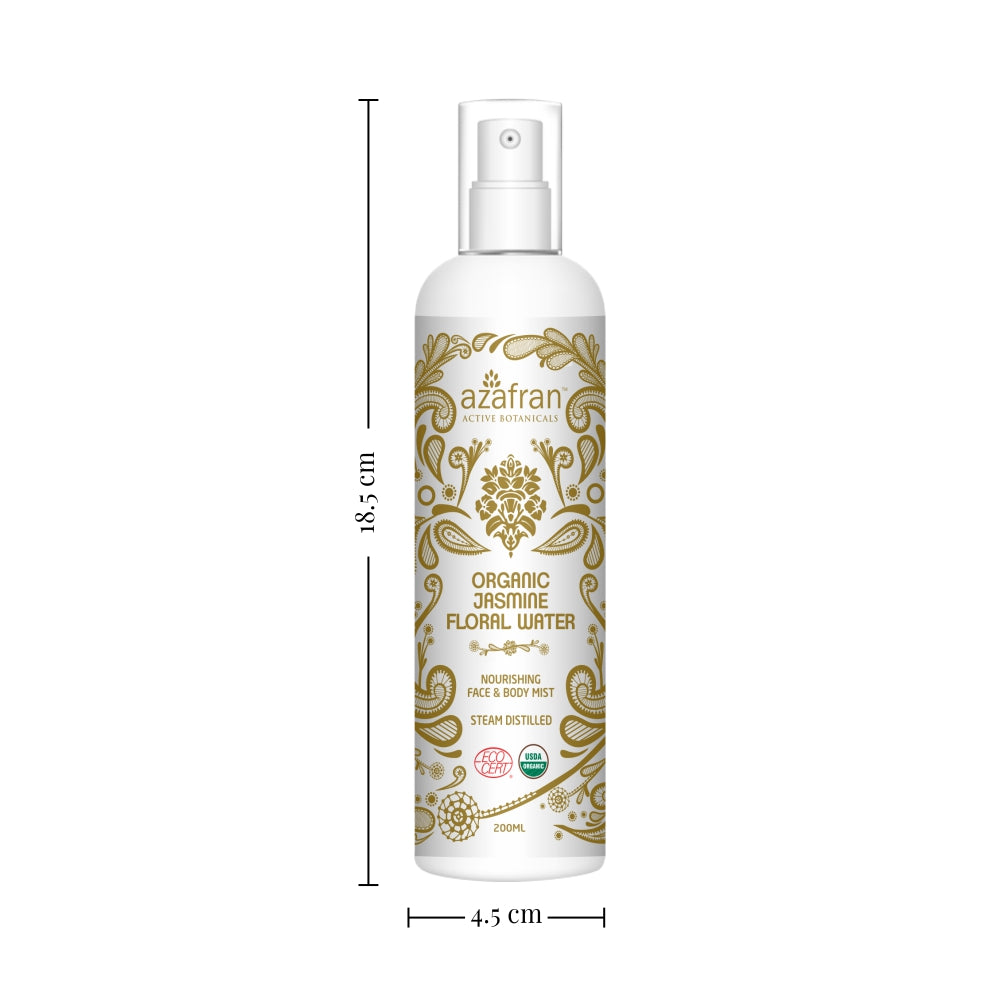 Organic Jasmine Floral Water
• Gently tones & moisturizes
• Refreshes & rejuvenates skin
• Helps reduce premature ageing signs & scars
• Ideal for dull and irritated skin
• No Alcohol, Parabens, Sulphates, Phthalates, or artificial fragrance

Let your skin enjoy the long-lasting effects of Jasmine infusions with Jasmine Floral Water curated by steam distillation that enhances the moisturising properties of jasmine. It helps reduce the appearance of scars, premature ageing signs, age spots, uneven skin tone without clogging your pores. Just one spritz is enough to re-energize your skin & add a refreshing fragrance to the room!
We are Vegan, cruelty-free, all-natural and all our products are made with carefully sourced ingredients for effective, targeted action. Better for you and the planet!
 
Jasmine(Mogra):

 Primarily used for its anti-inflammatory properties, jasmine or mogra is ideal for reducing rashes, increasing skin firmness and tonicity. Also helps reduce redness and skin reactions due to changing temperatures.
1. Add to bathwater for a refreshing, relaxing feeling.
2. Spritz onto the skin for instant moisturisation.
3. Can be sprayed on linen or in the air