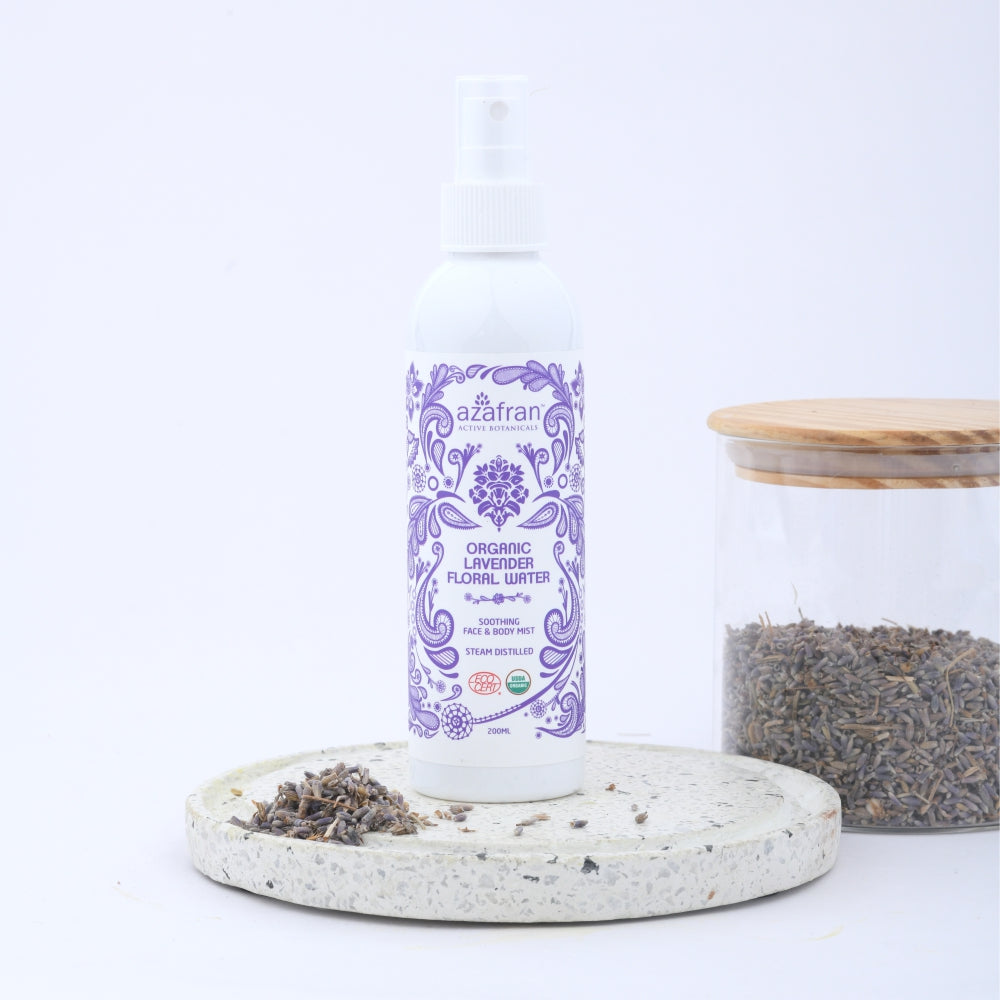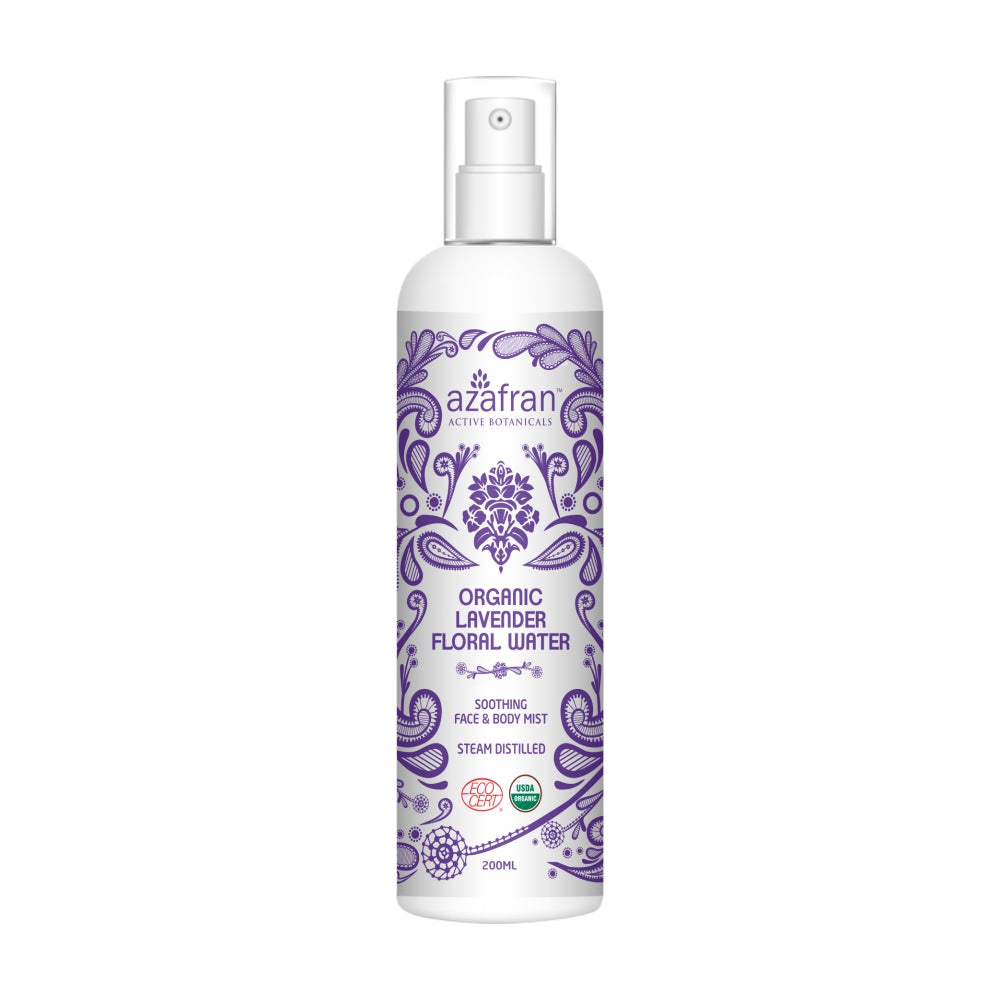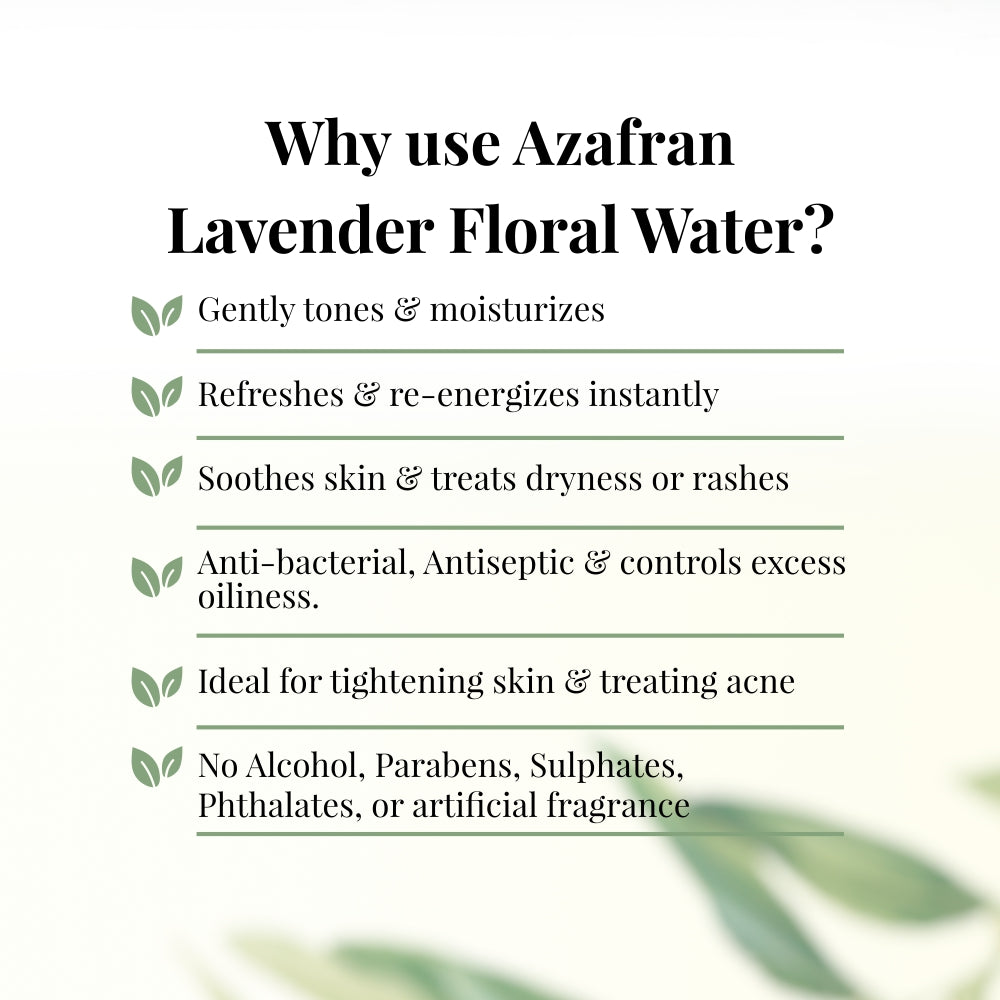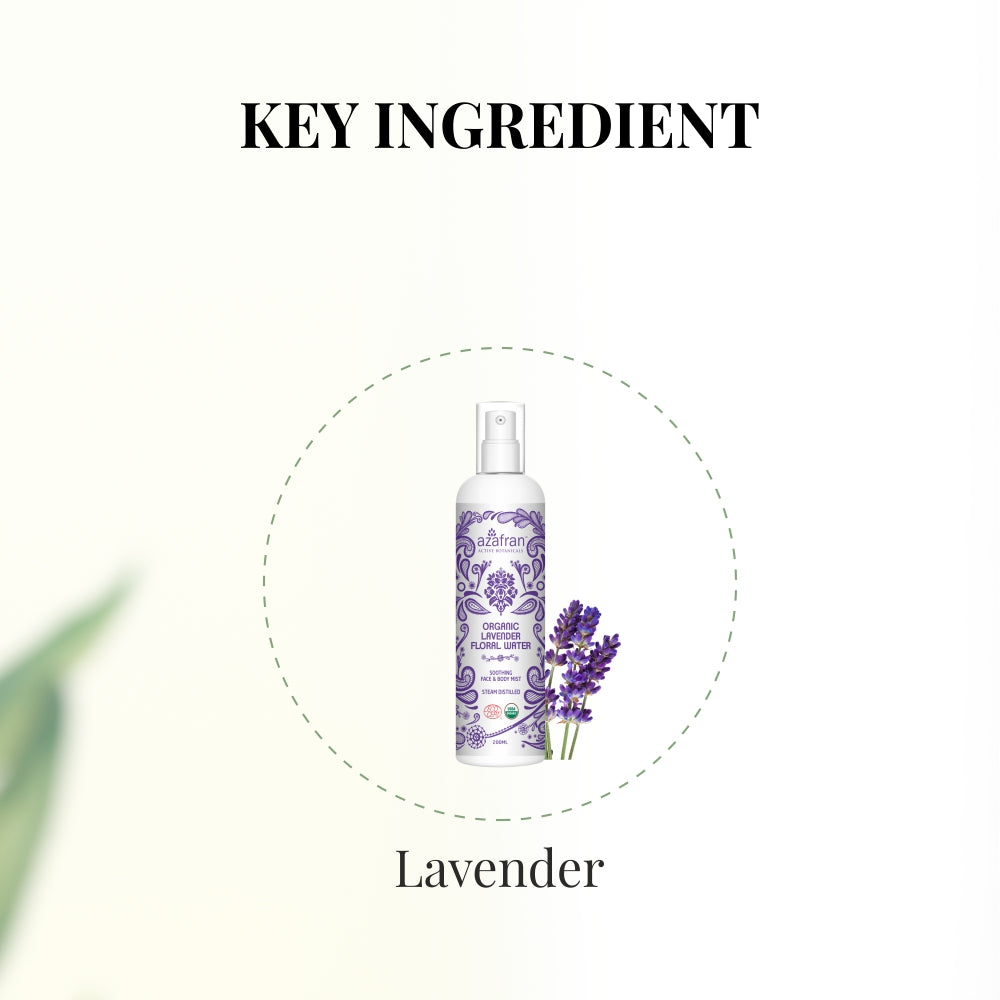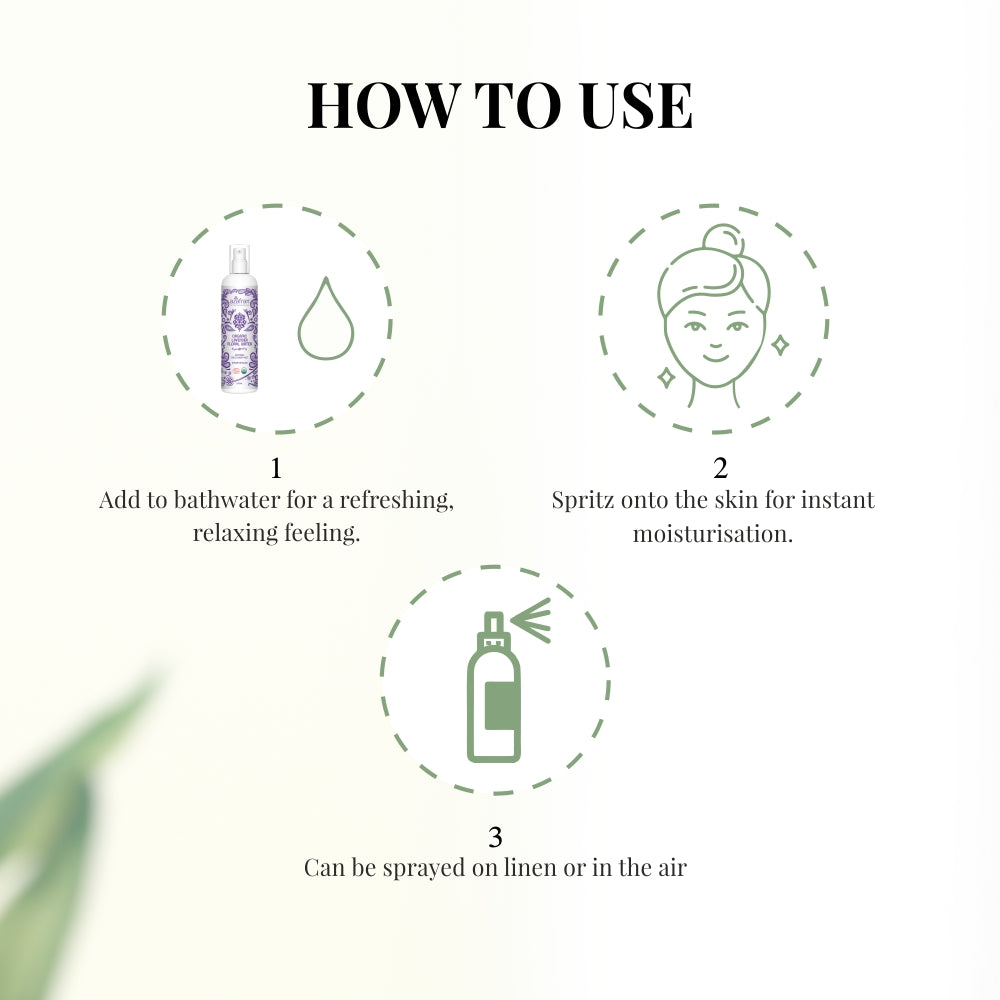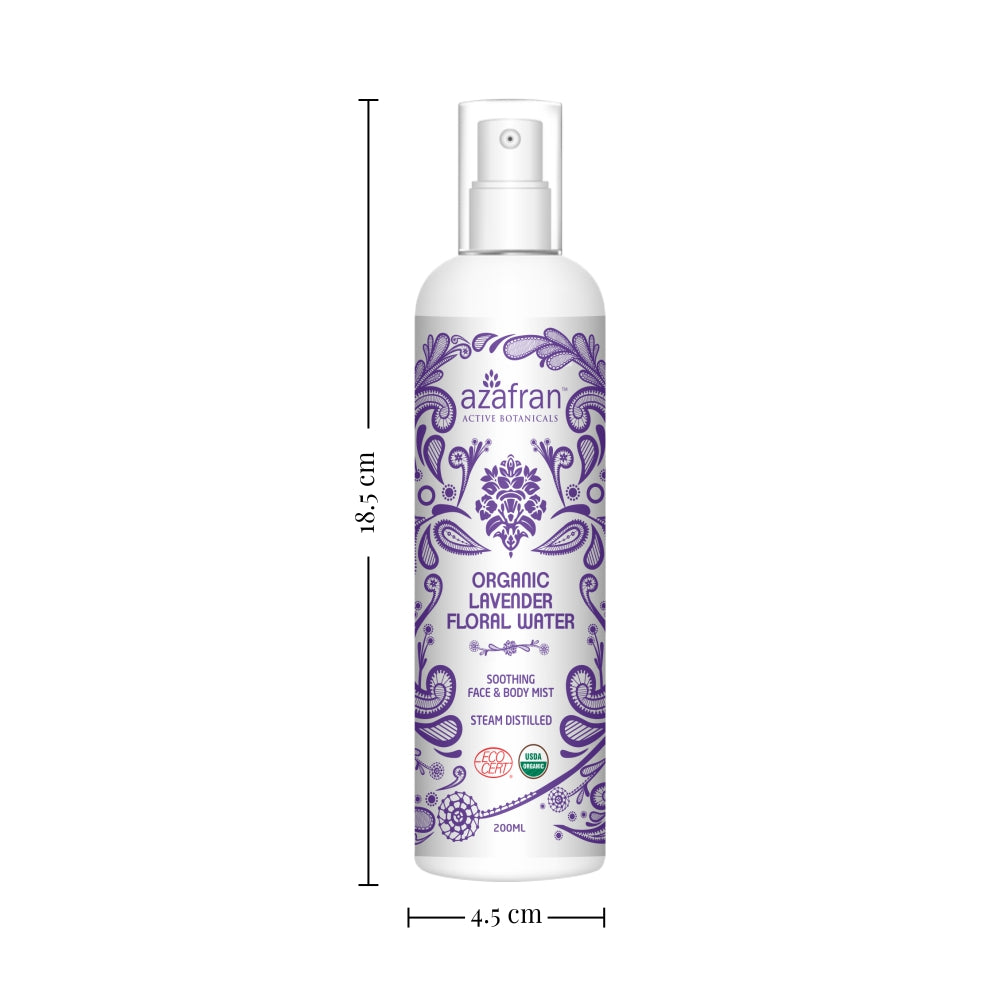 Organic Lavender Floral Water
• Gently tones & moisturizes
• Refreshes & re-energizes instantly
• Soothes skin & treats dryness or rashes
• Anti-bacterial, Antiseptic & controls excess oiliness.
• Ideal for tightening skin & treating acne
• No Alcohol, Parabens, Sulphates, Phthalates, or artificial fragrance
Restart your day with every spritz of Lavender Floral Water that is known for its soothing and calming properties. Lavender floral water also helps balance the skin's sebum, which helps to prevent acne. Made via careful steam distillation, that enhances the moisturising, soothing, and refreshing properties of lavender.  With Azafran Lavender Floral water, flawless skin is just a spritz away!
We are Vegan, cruelty-free, all-natural and all our products are made with carefully sourced ingredients for effective, targeted action. Better for you and the planet!
 Lavender:

 An effective anti-bacterial botanical that cleanses & deeply purifies the skin. Additionally, it can be used to clean small wounds.

1. Add to bathwater for a refreshing, relaxing feeling.
2. Spritz onto the skin for instant moisturisation.
3. Can be sprayed on linen or in the air