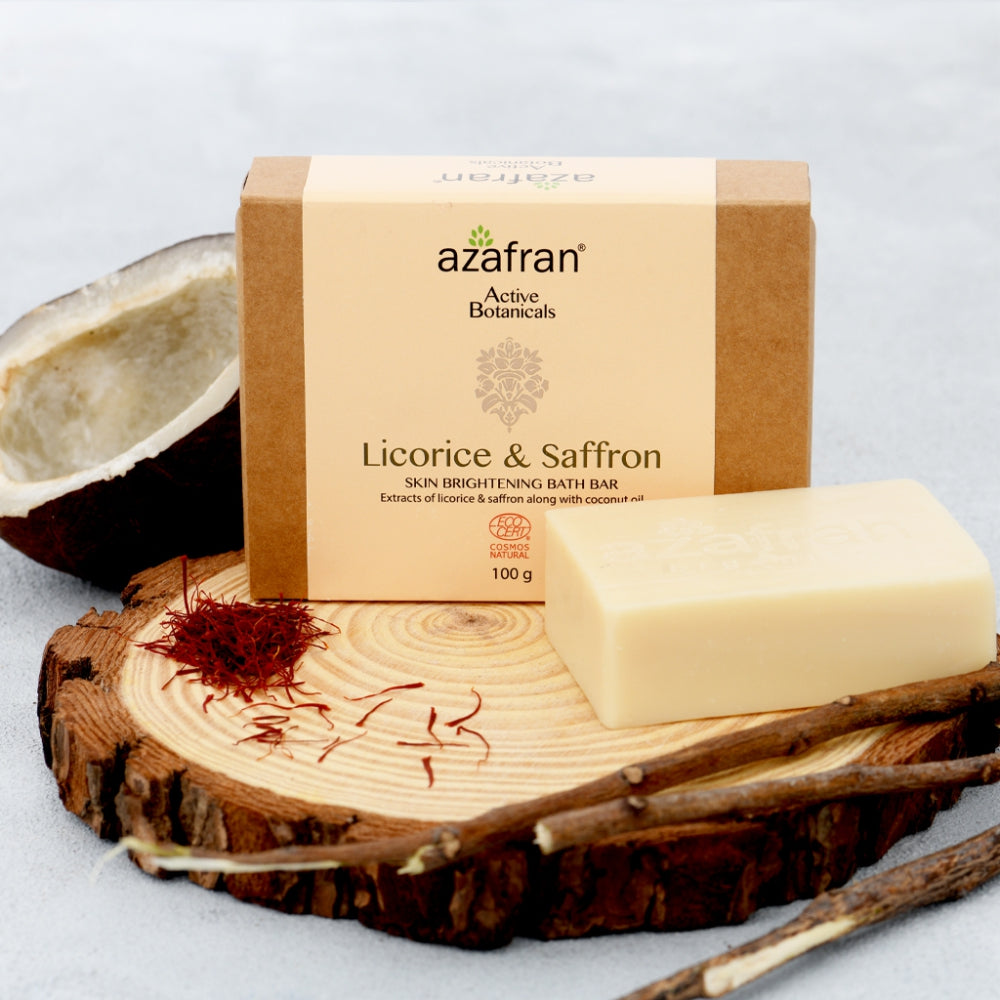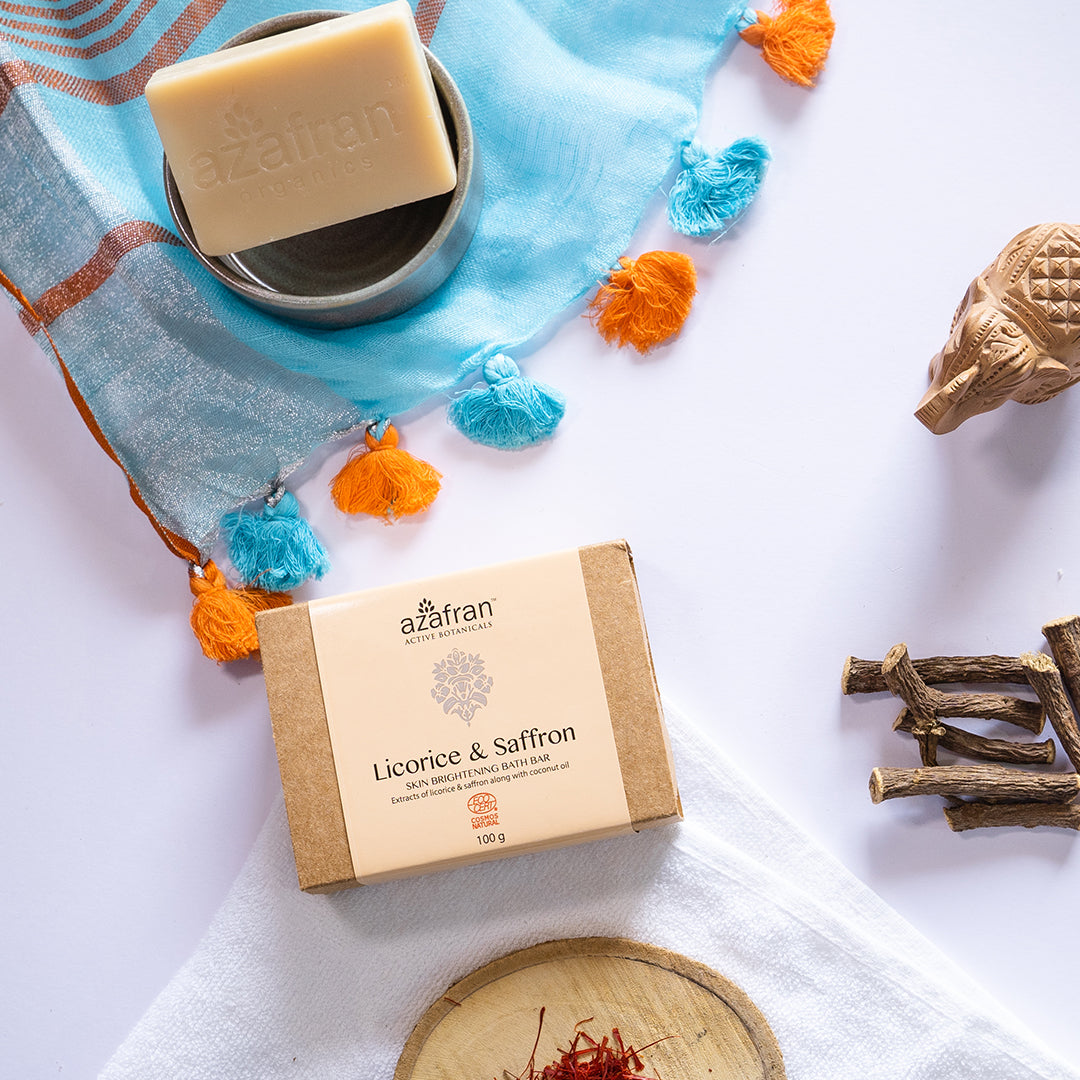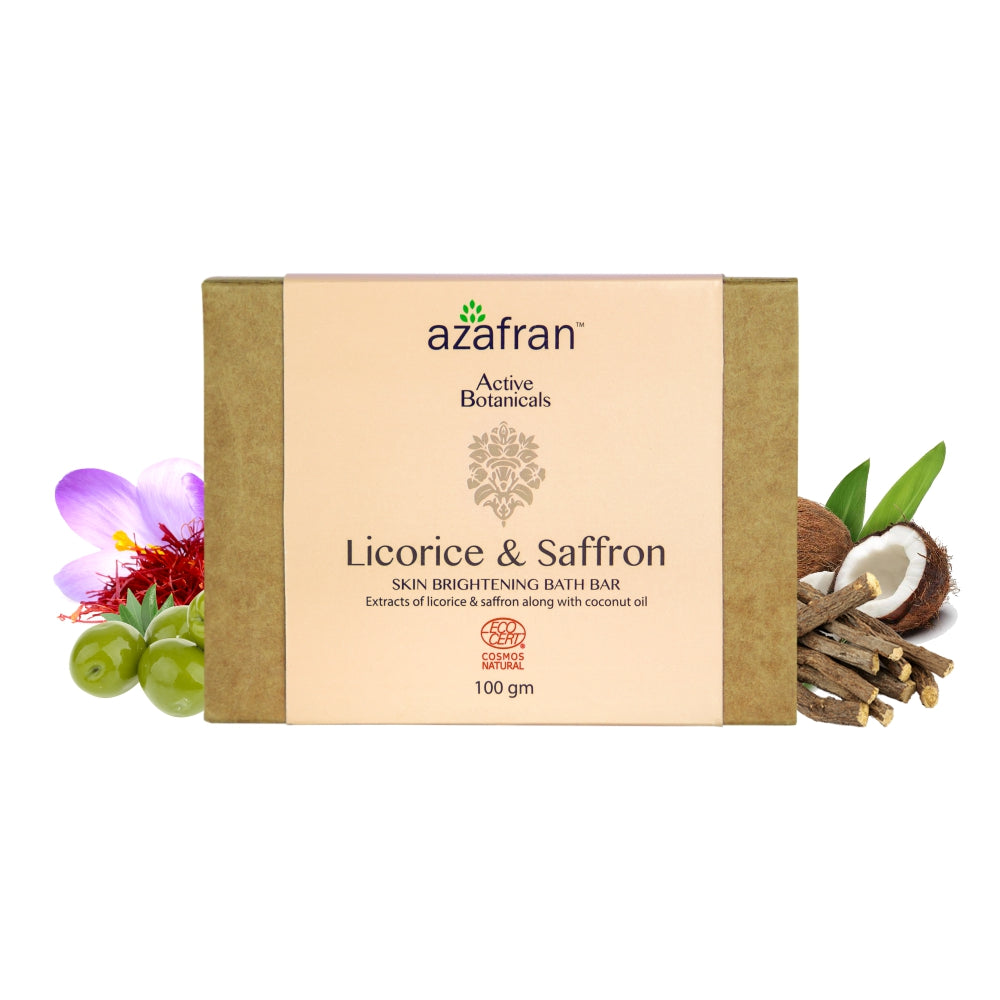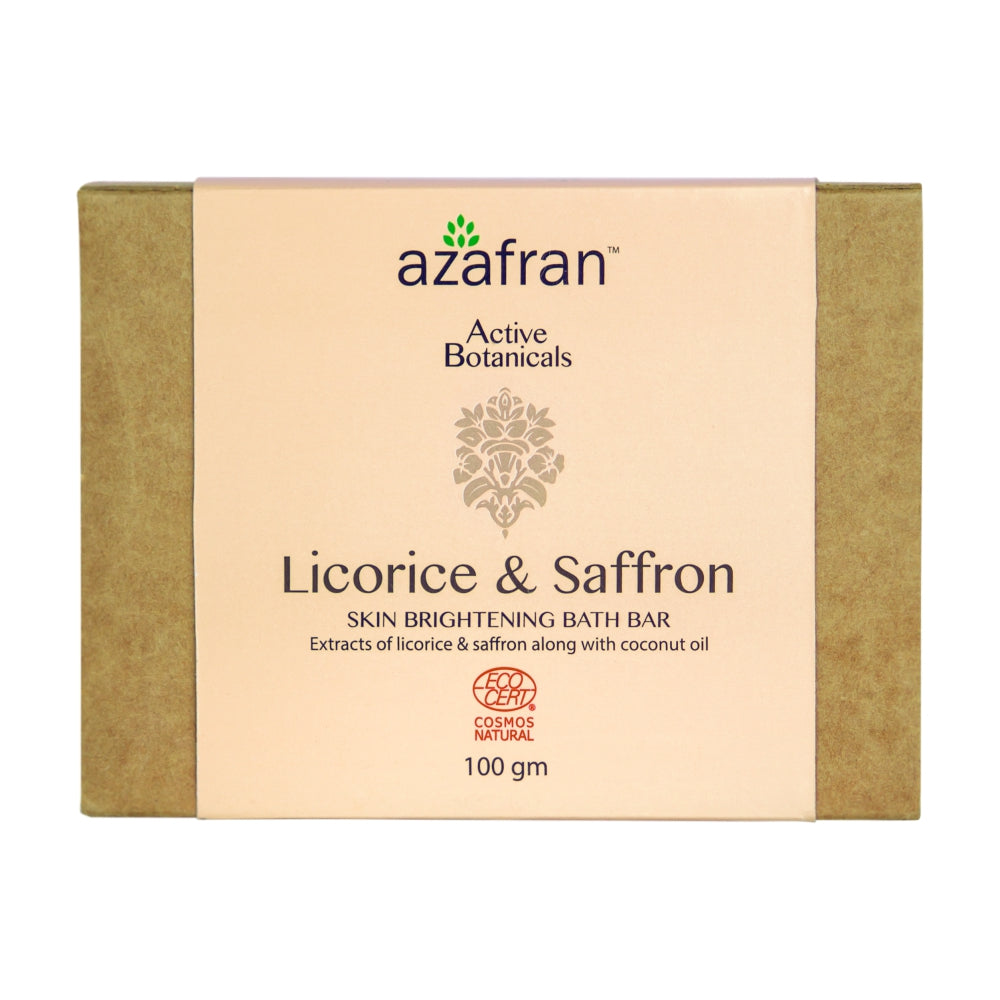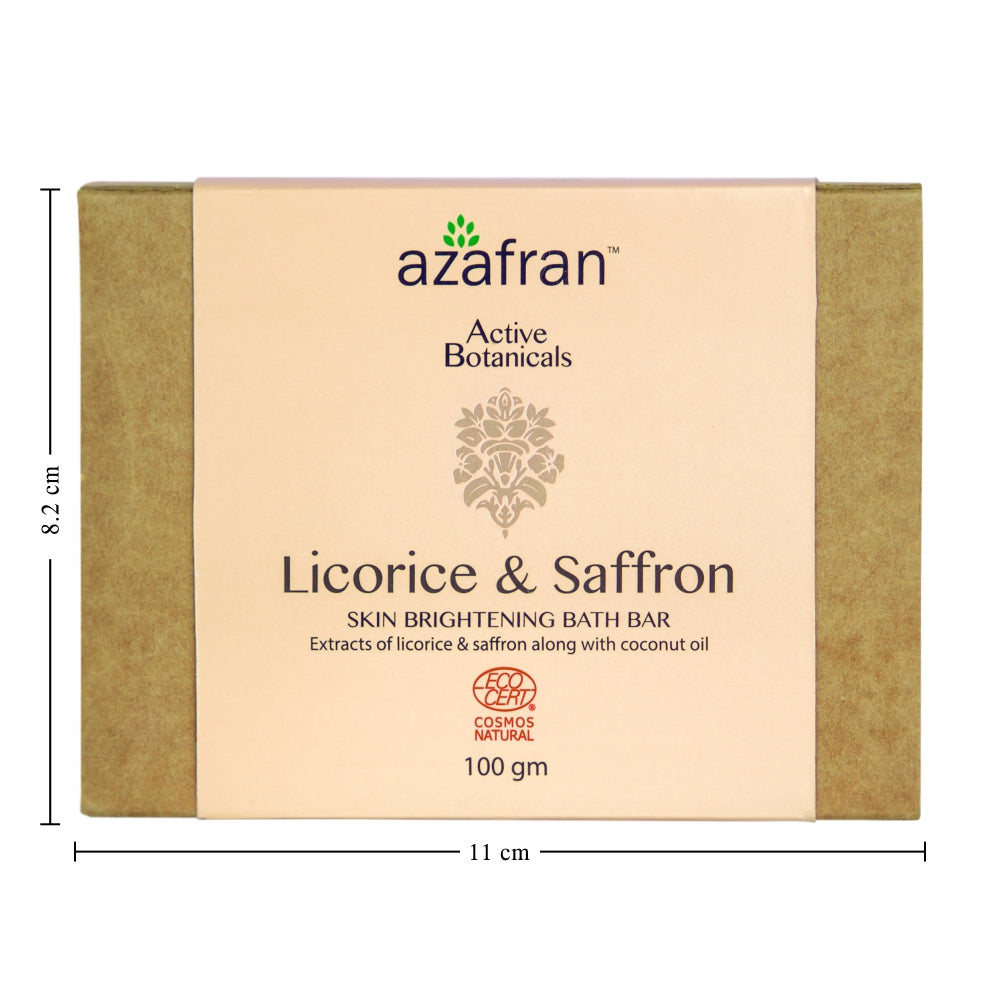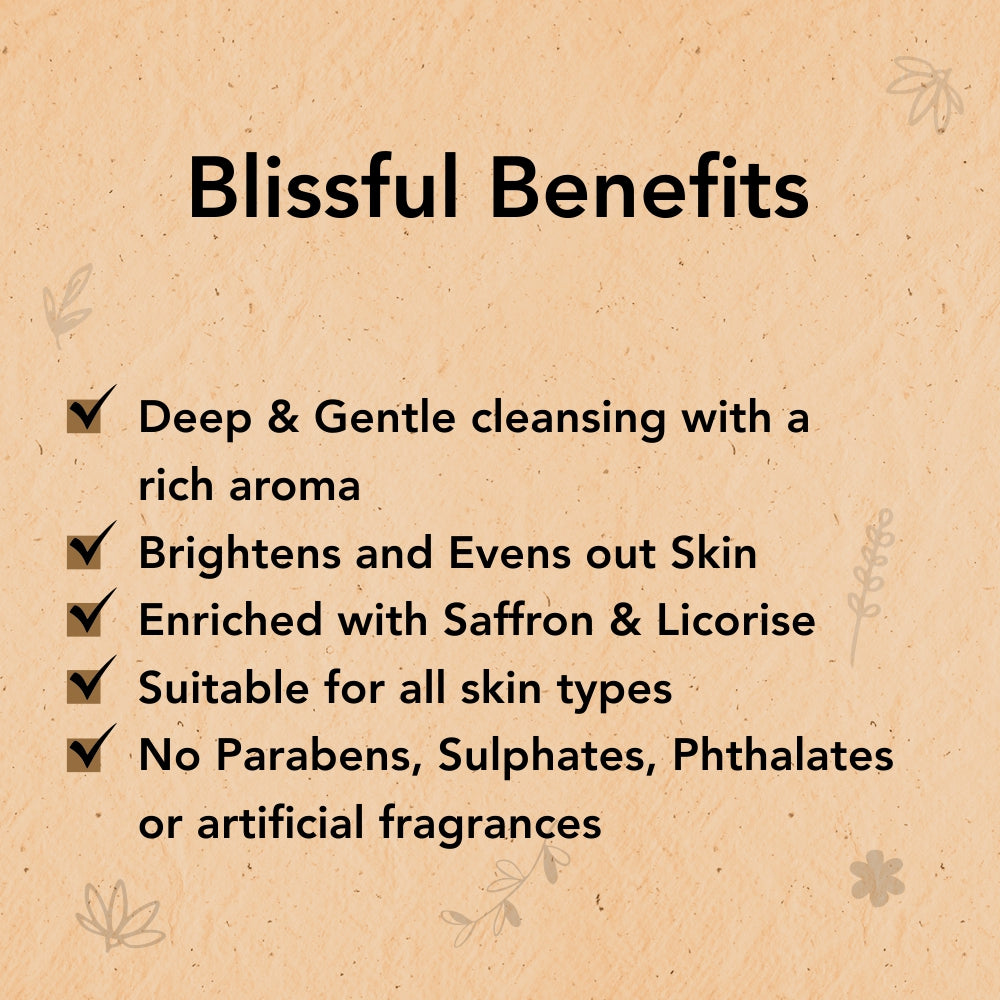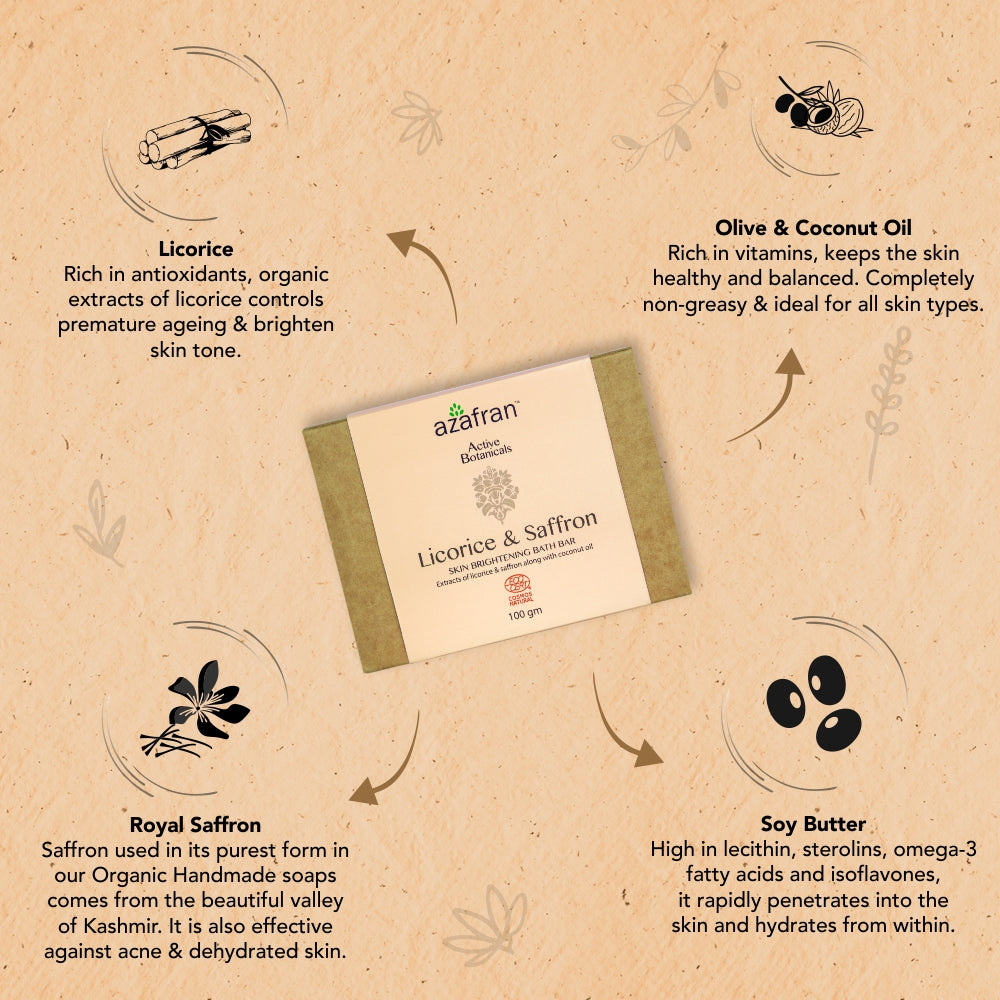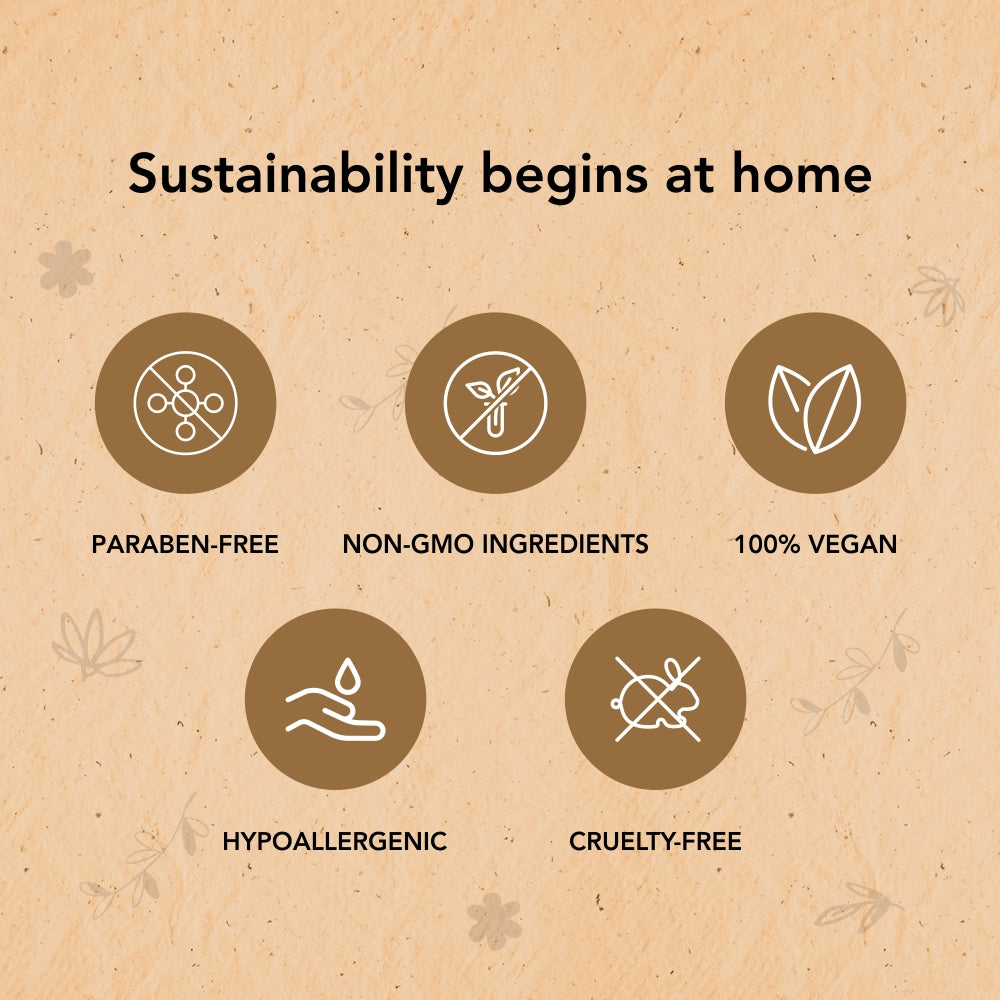 Organic Licorice & Saffron Brightening Skin Bar- 100gm
• Deep & gentle cleansing with a rich aroma
• Brightens and evens out skin
• Enriched with Saffron & Licorice
• Suitable for all skin types
• No Parabens, Sulphates, Phthalates, or artificial fragrances

Purify your mind, body, soul with a royal bathing experience using silken Licorice & Saffron Skin Lightening Bath Bar to deal with unseemly tan, dull skin, & unwanted pigmentation. This 100% natural, skin brightening soap is exquisitely handcrafted with ingredients like saffron, Licorice that brighten the skin & moisturising soy butter.
We are Vegan, cruelty-free, all-natural and all our products are made with carefully sourced ingredients for effective, targeted action. Better for you and the planet!
1. Rub onto the skin in gentle circular motions on wet body
2. Lather up and wash off with water.