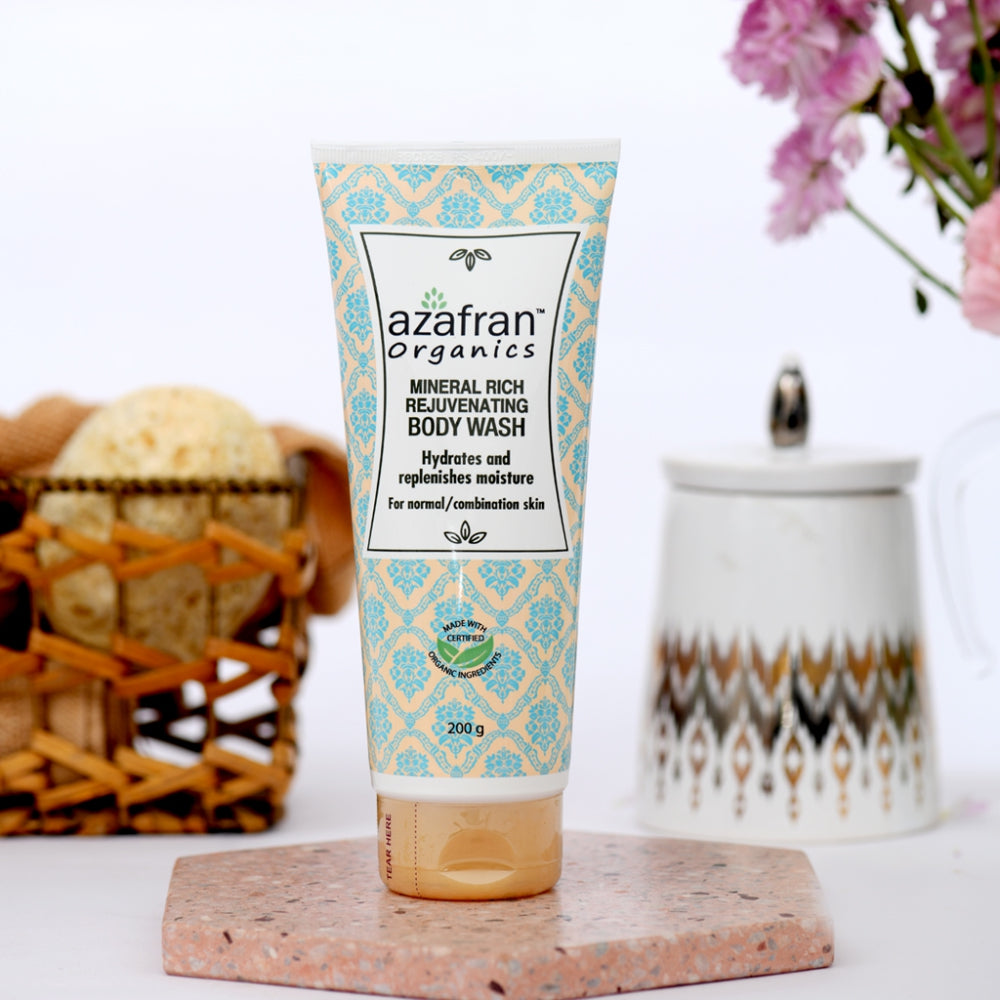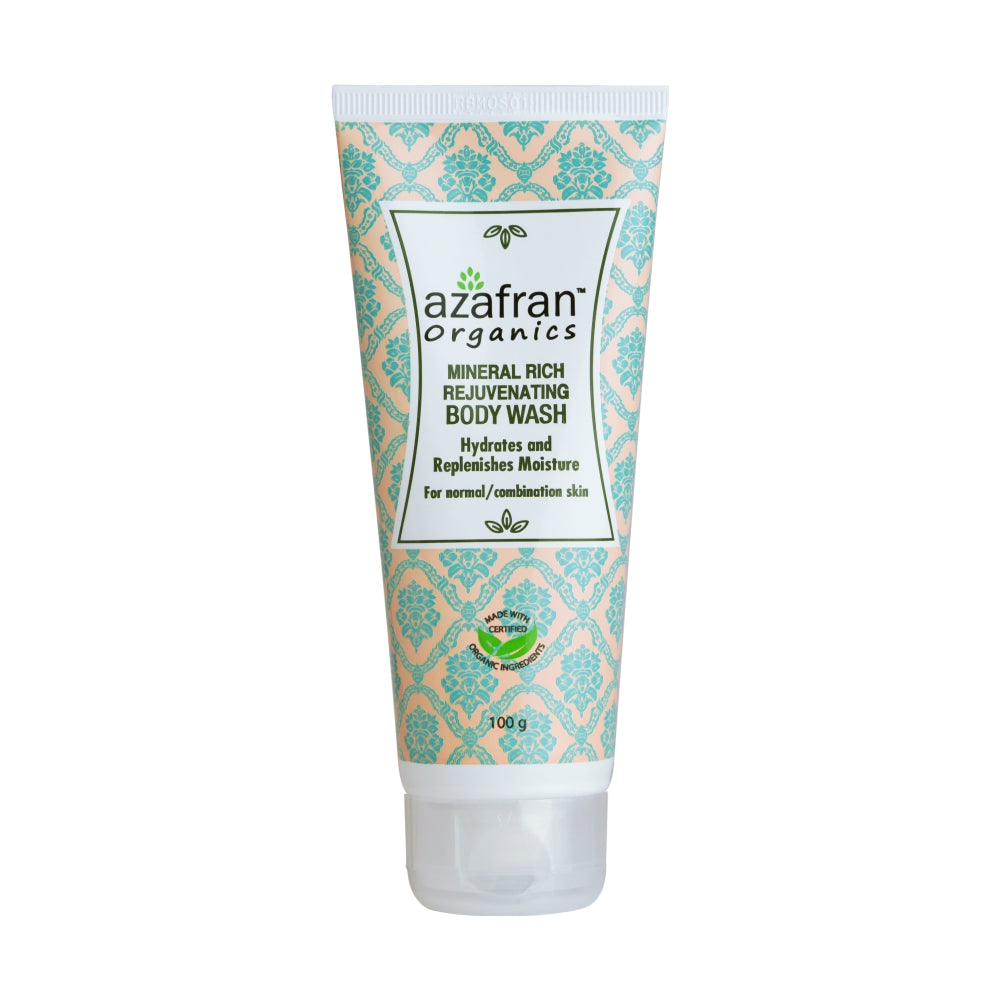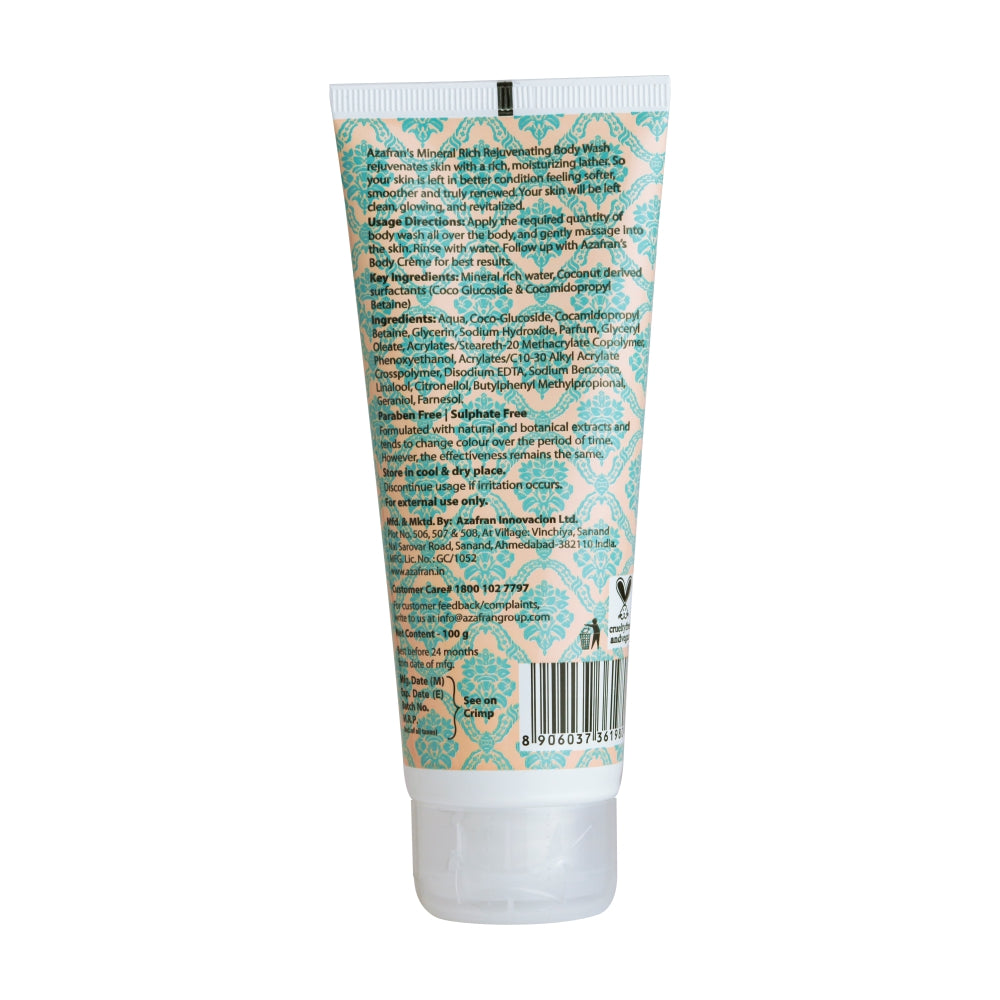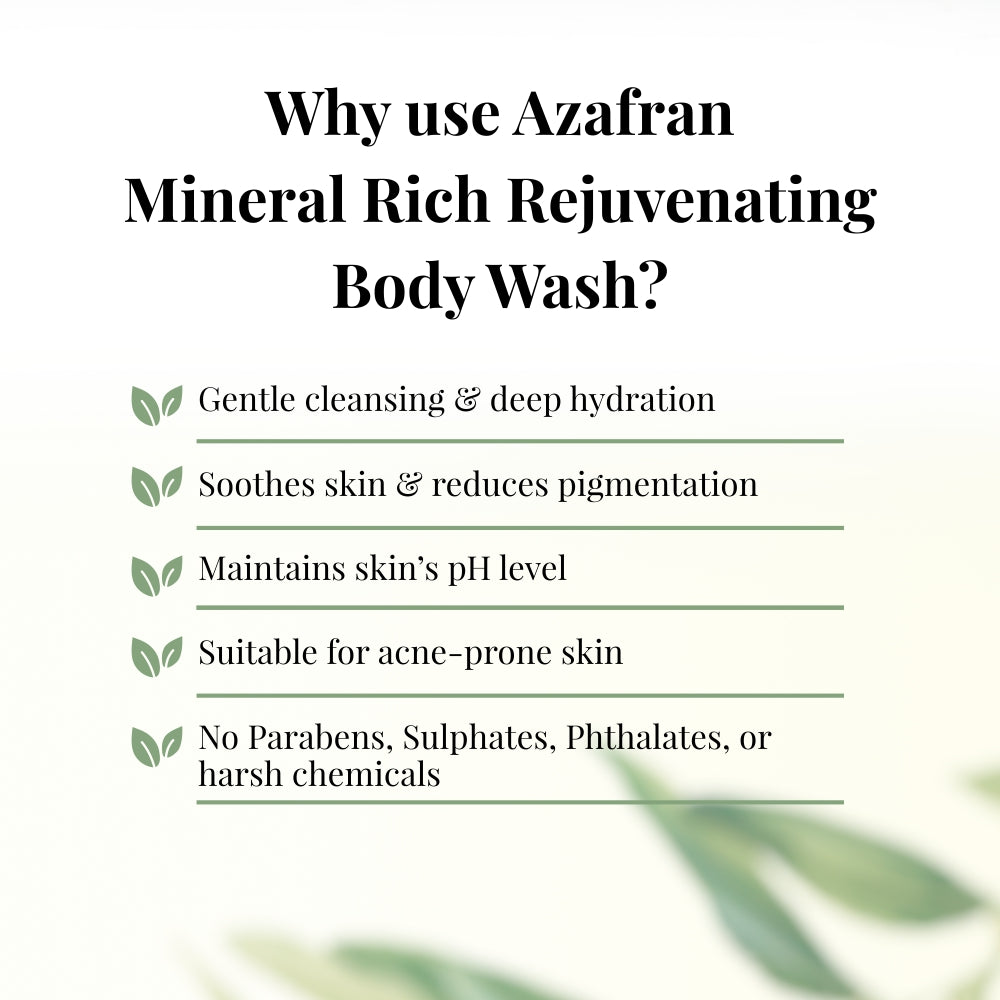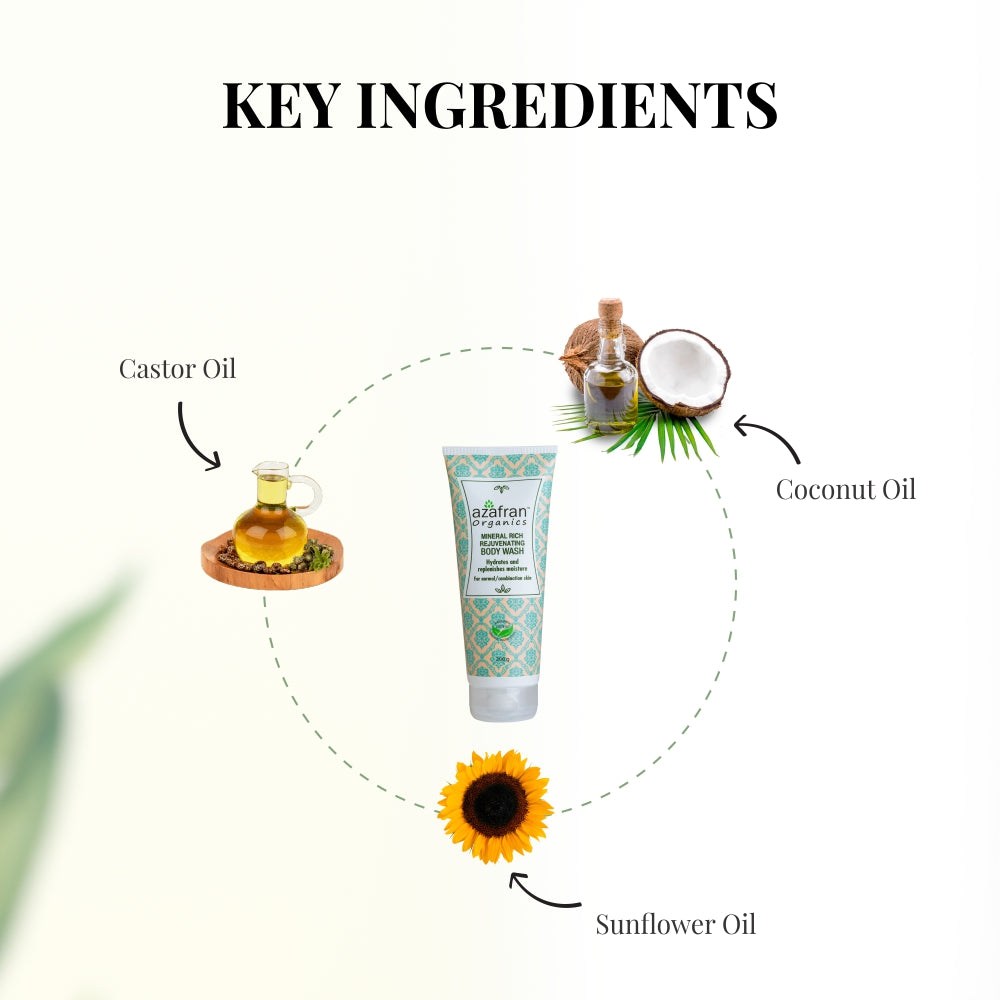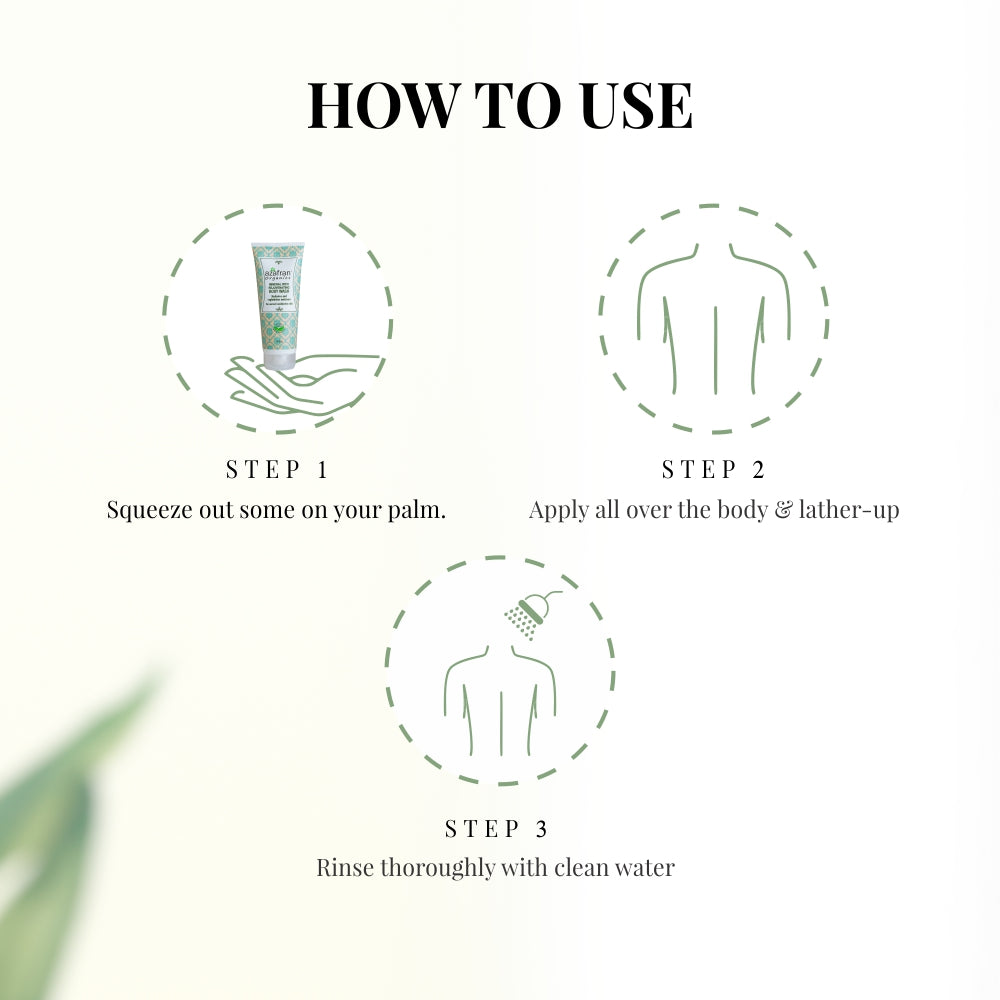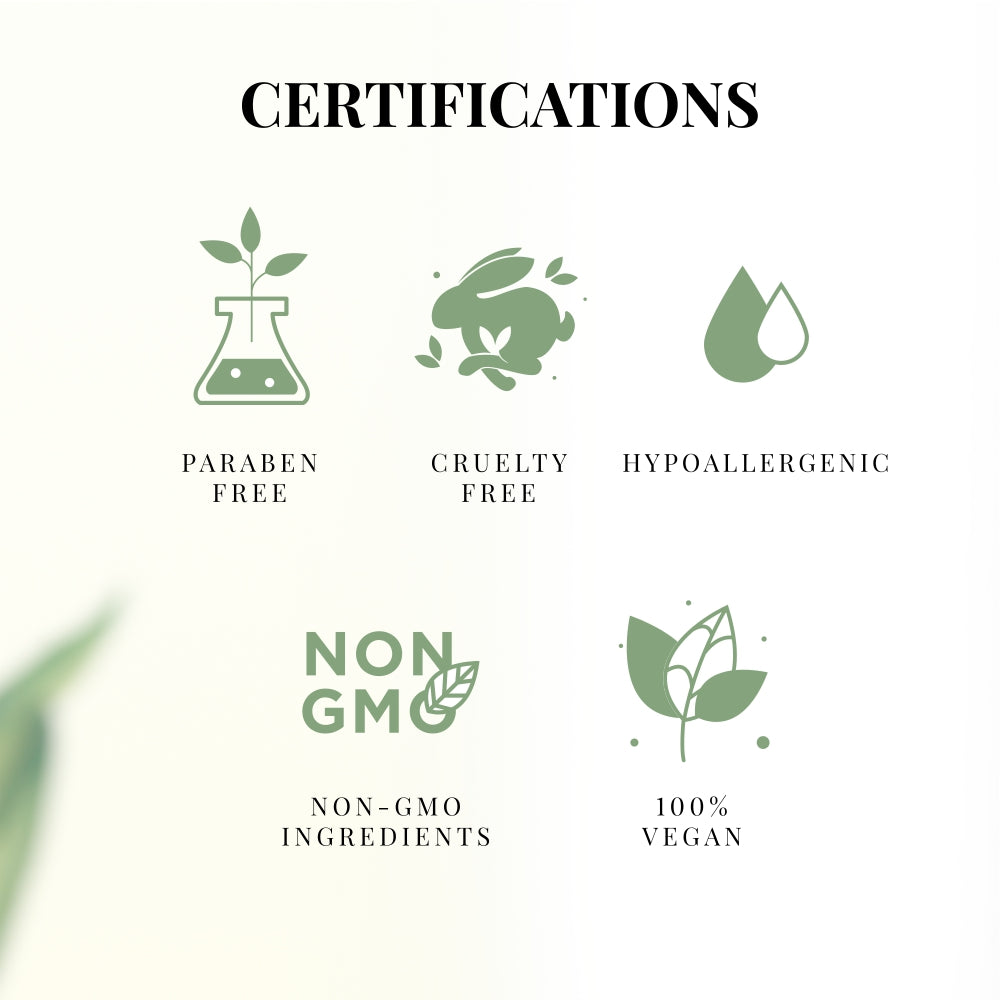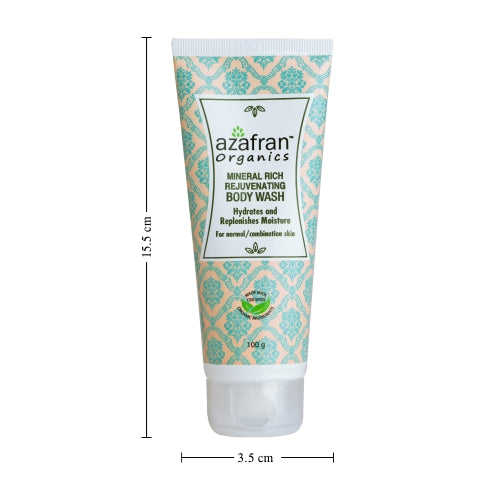 Organic Mineral Rich Rejuvenating Body Wash
• Gentle cleansing & deep hydration
• Soothes skin & reduces pigmentation
• Maintains skin's pH level
• Suitable for acne-prone skin
• No Parabens, Sulphates, Phthalates, or harsh chemicals

Experience the magic of organic oils, sensual scents and nourishing formula with Azafran's Mineral Rich Rejuvenating Body Wash that not only moisturizes but also cleanses, calms inflammation, redness as well as nourishes your skin right at the cellular level. Made with mineral-rich ingredients and natural oils that effectively hydrate the skin and leave it supple. The luxury of full-bodied warmth in every bath!
 We are Vegan, cruelty-free, all-natural and all our products are made with carefully sourced ingredients for effective, targeted action. Better for you and the planet!
 Castor Oil:

 Soothes skin dryness, fights wrinkles, anti-ageing marks, treats acne. Its natural fatty acids also help balance the skin's pH levels.

Sunflower Oil:

 Provides rich moisturization for dry and damaged skin. It is a non-comedogenic carrier (does not clog pores) ingredient that soothes irritated skin.

Coconut Oil:

 Rich in vitamins, keeps the skin healthy and balanced. Completely non-greasy & ideal for all skin types.
1. Squeeze out some on your palm.
2. Apply all over the body & lather-up
3. Rinse thoroughly with clean water