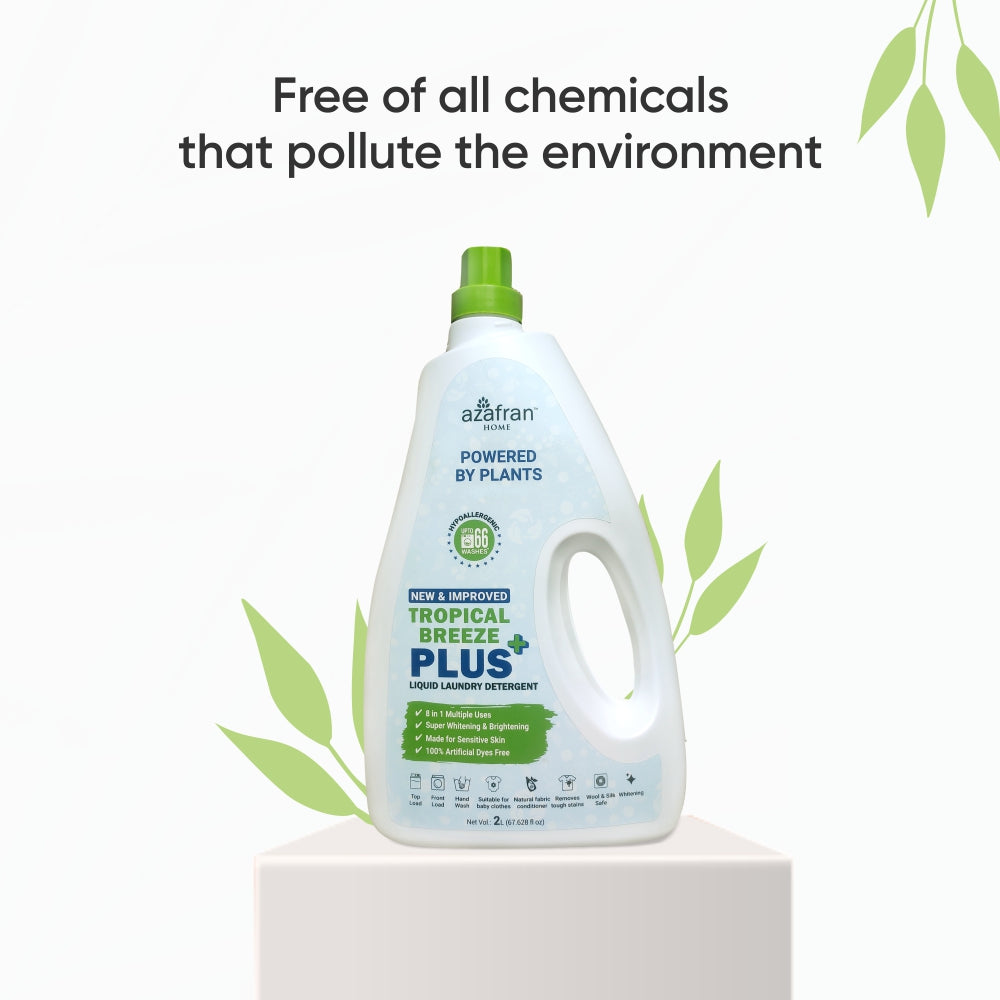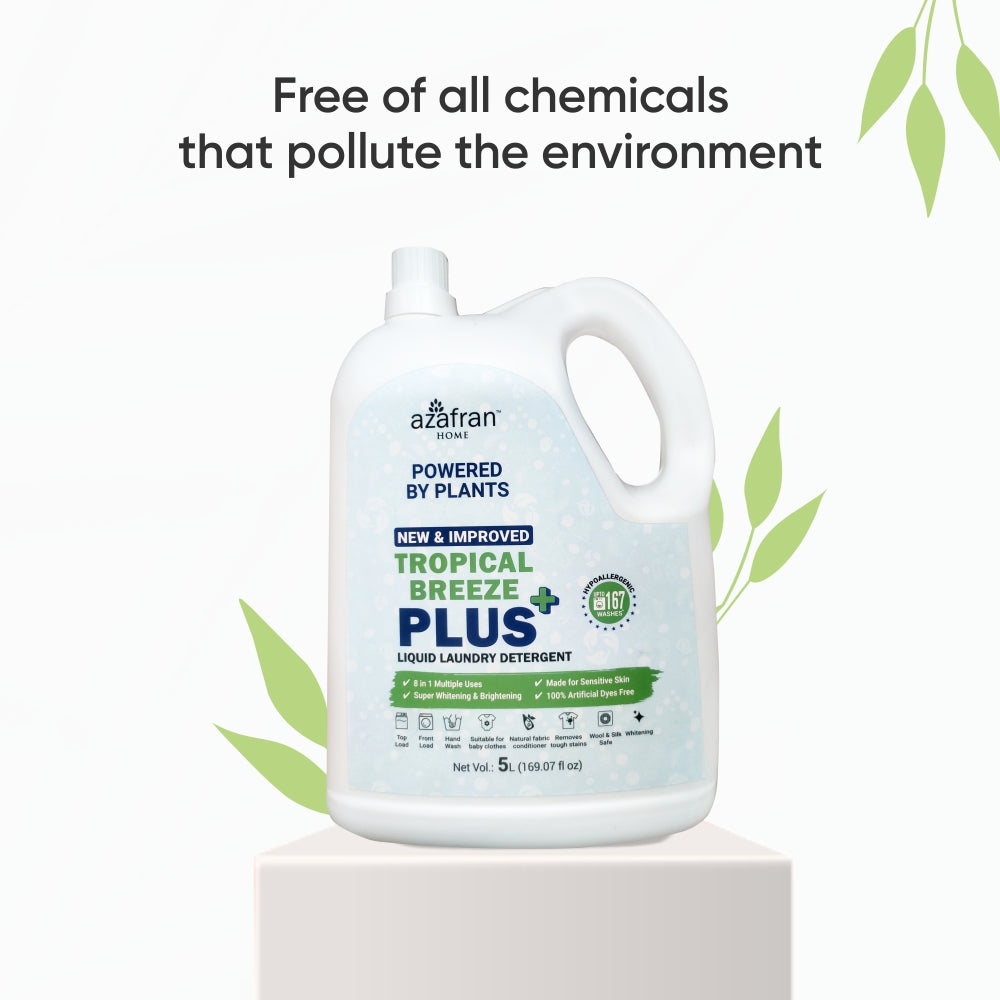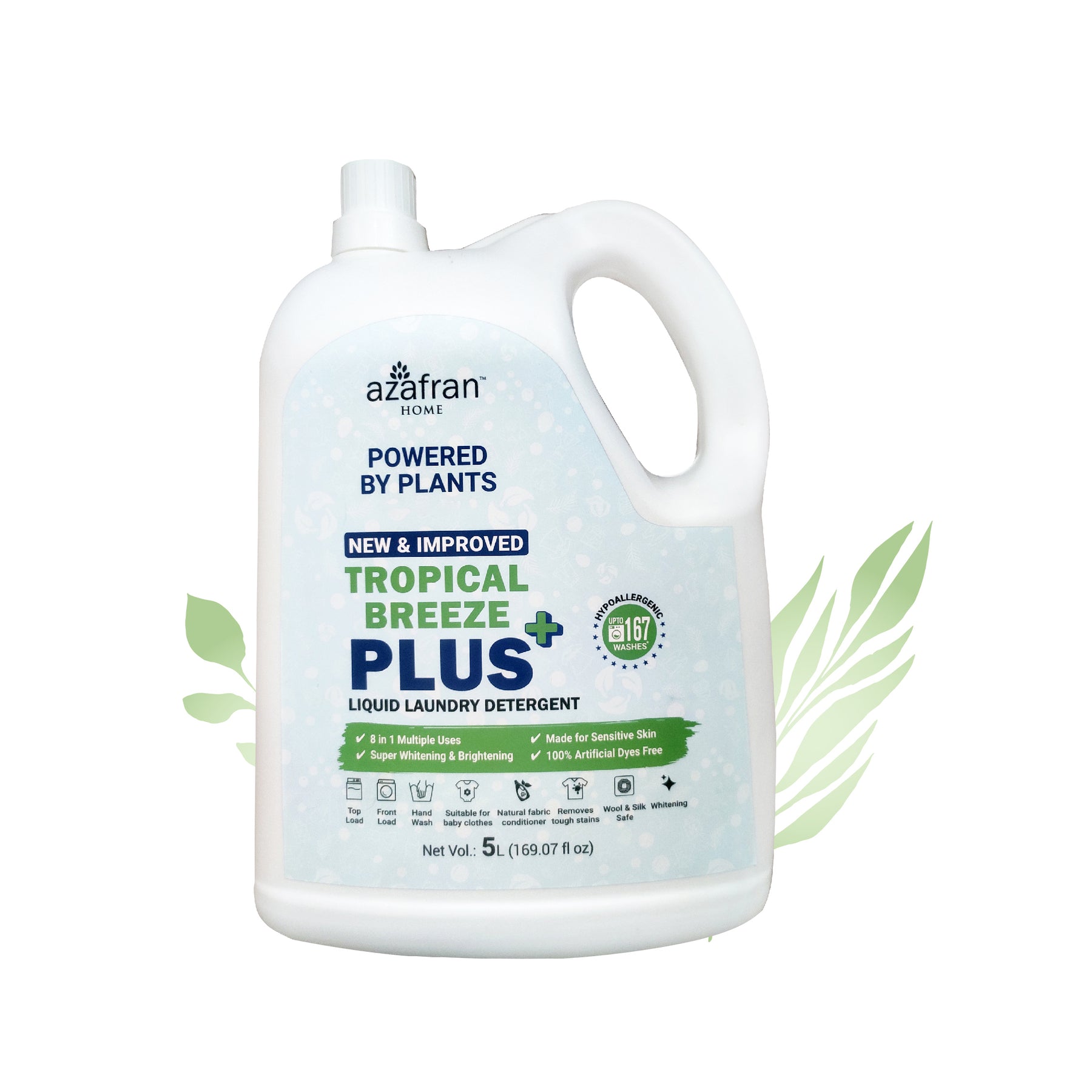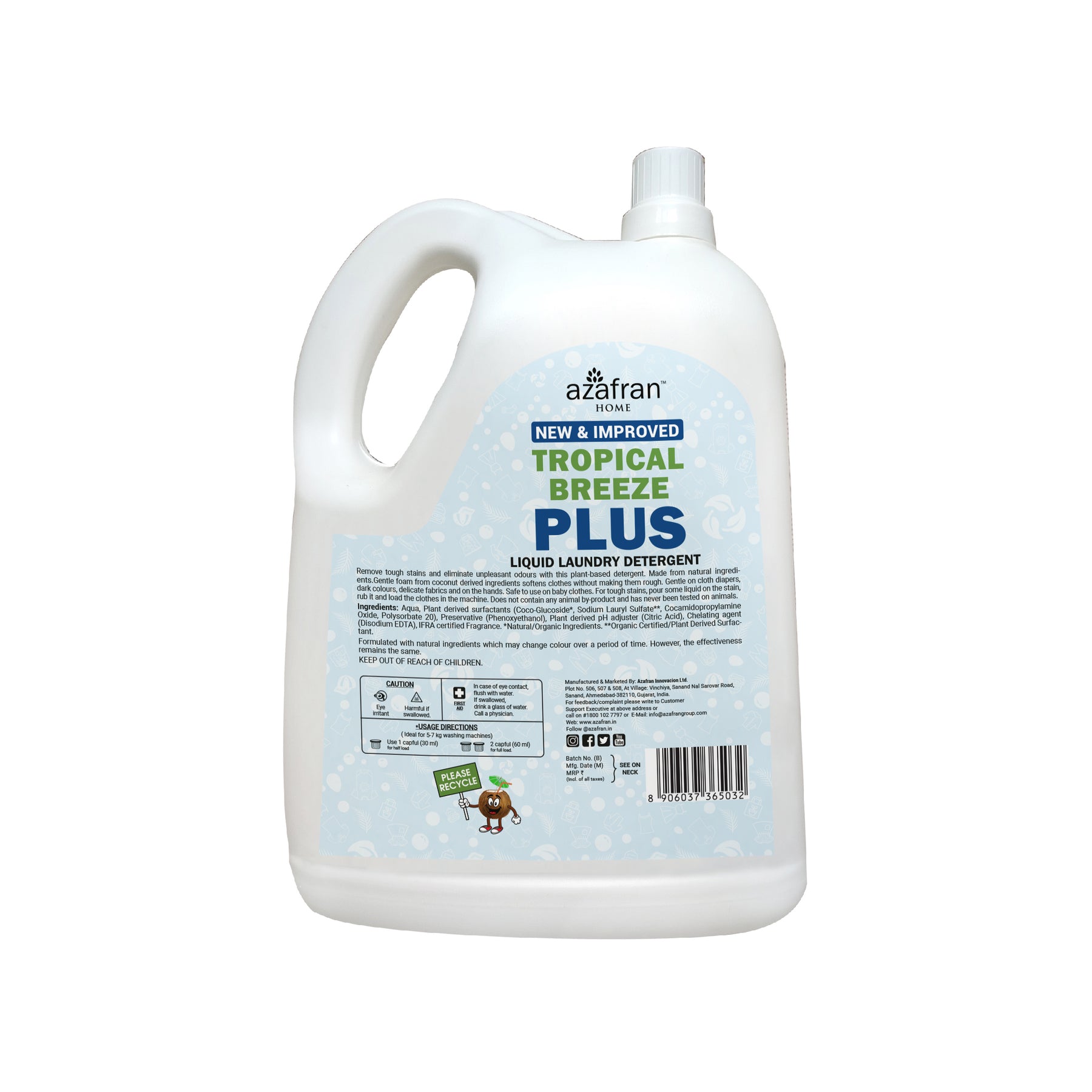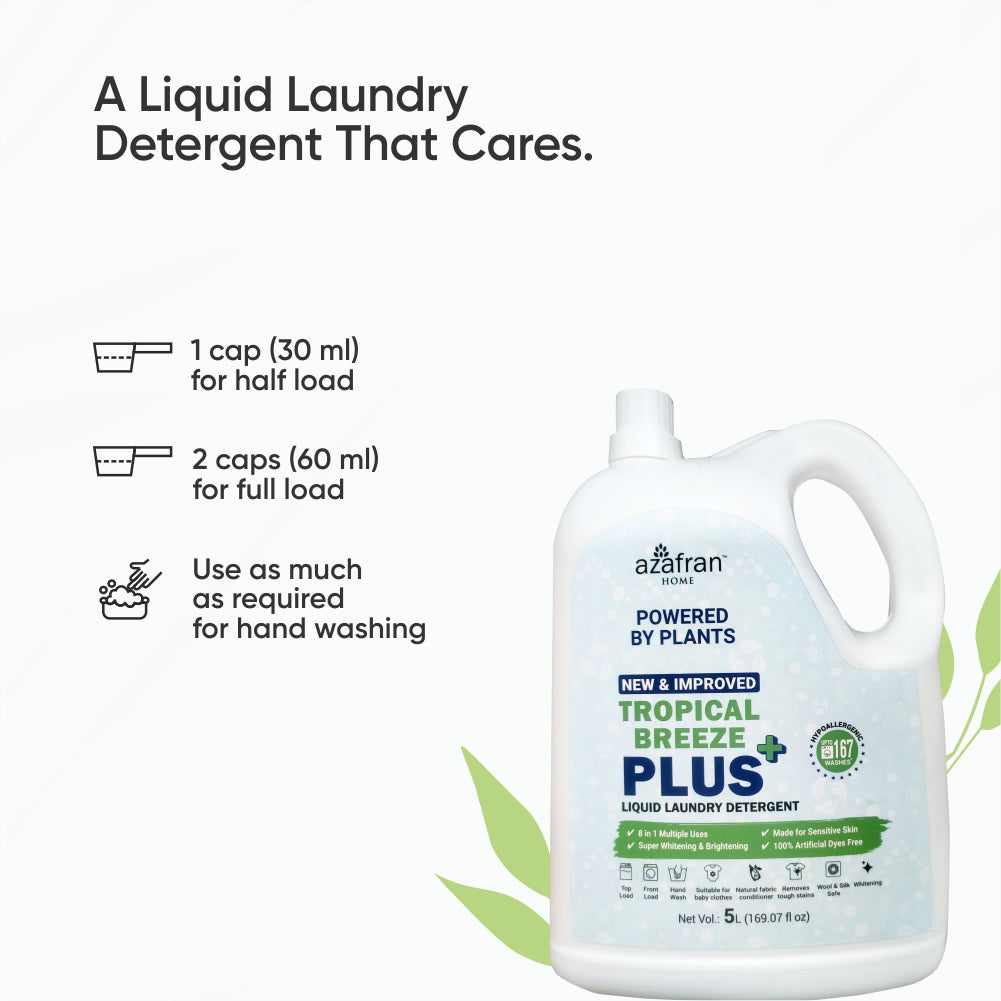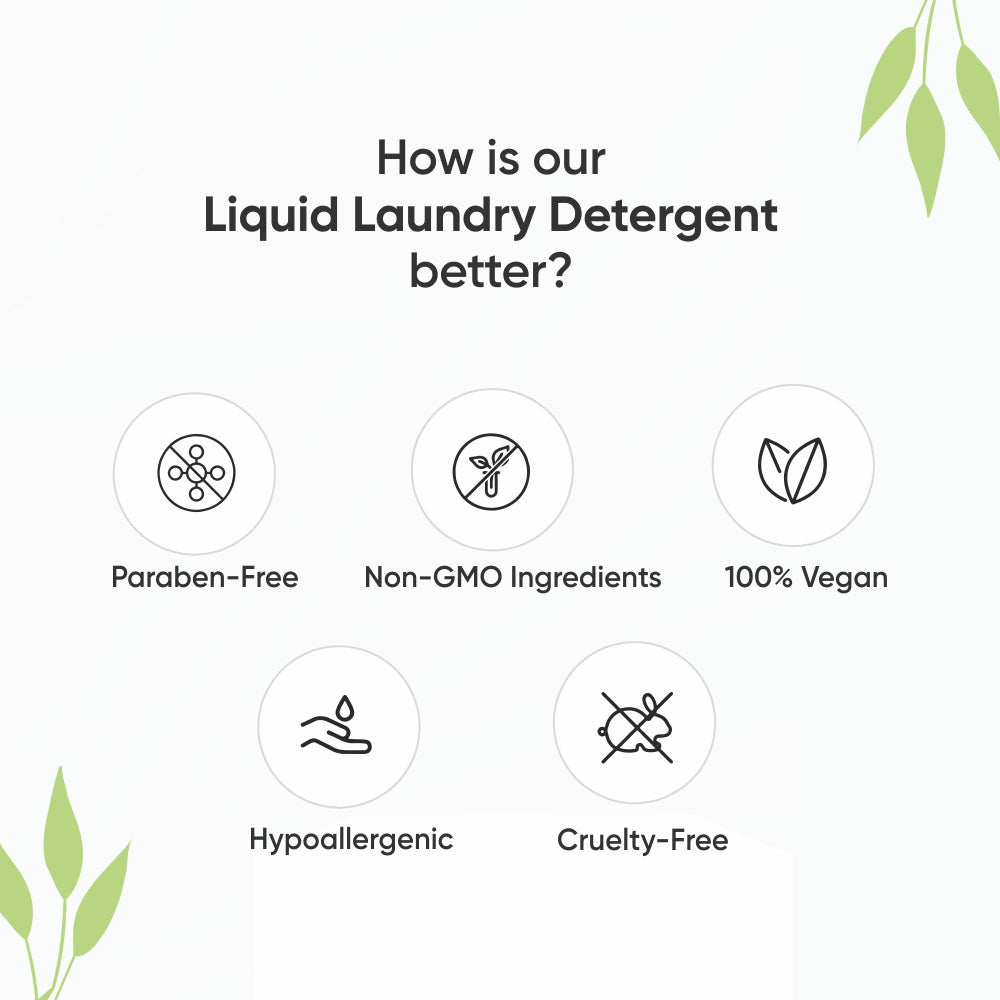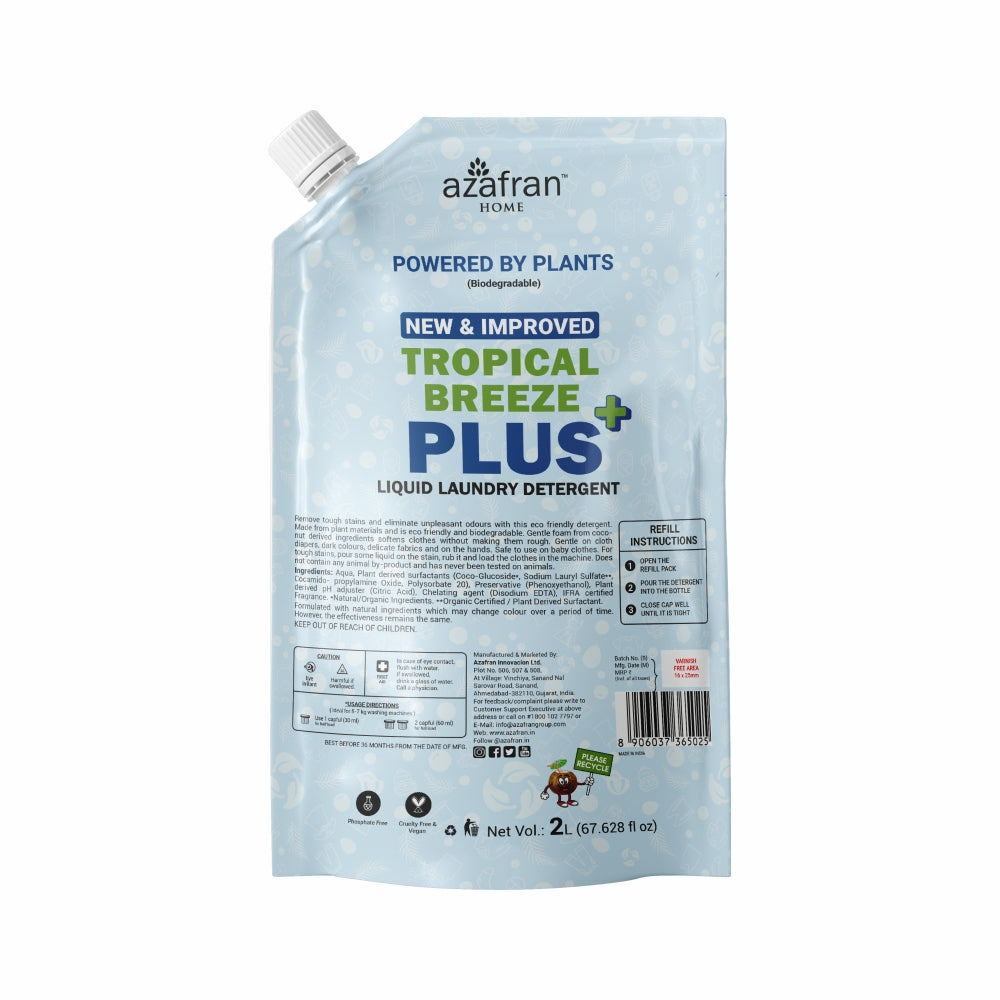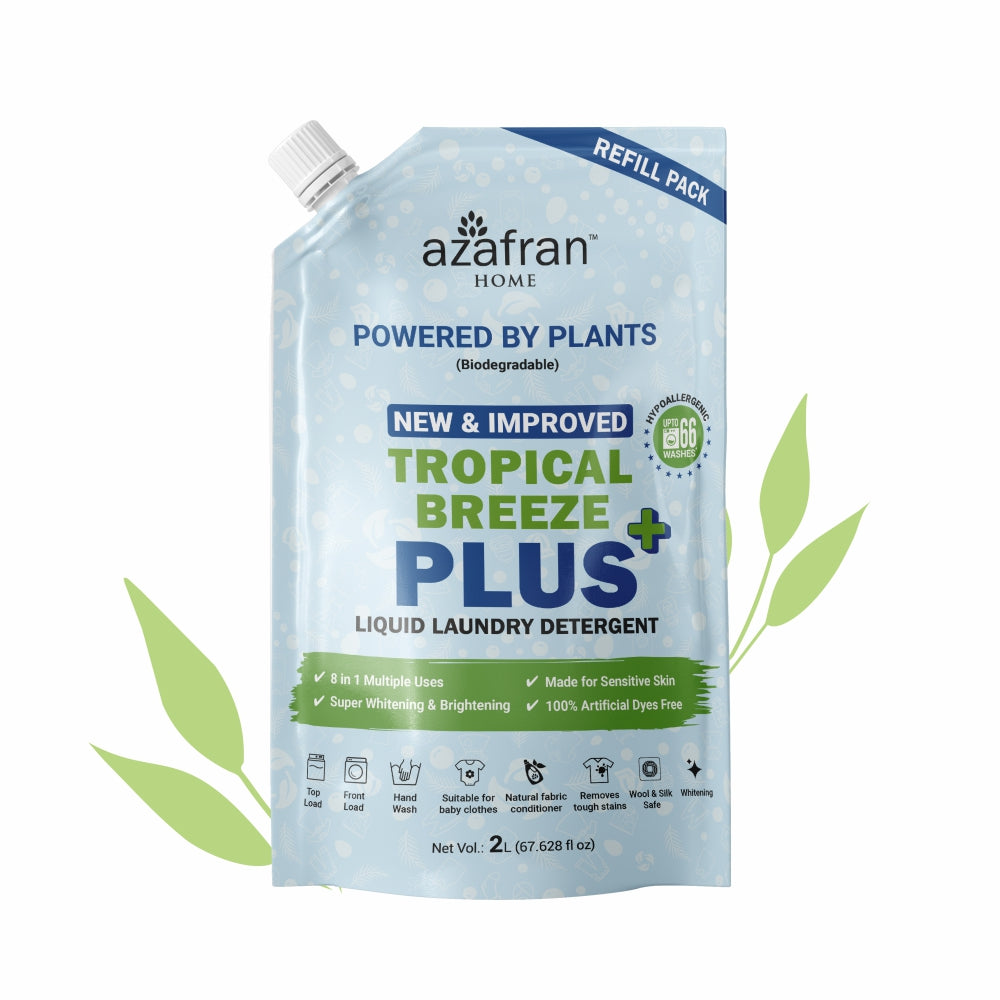 New & Improved Tropical Breeze Plus 8 in 1 Plant Based Liquid Laundry Detergent
Your search for a liquid laundry detergent that's tough on stains but gentle on the environment ends with Azafran's Tropical Breeze Plus Liquid Laundry Detergent. This new and improved liquid laundry detergent adds more power to our 8-in-1 eco-friendly formulation, offering stronger cleaning and brightening powers. With a refreshing fragrance of tropical breeze, our liquid laundry detergent is eco-conscious and also cleanses your clothes effectively. Made from eco-friendly, plant-based ingredients, this liquid washing detergent generates a gentle foam, eliminates unpleasant odours and removes tough stains. Not just that, this liquid detergent is gentle enough to be used for baby clothes, cloth diapers, and soft toys. It is also gentle on delicate fabrics, as well as on the hands making it an all-round cleaning agent for your clothes and linen. Azafran Tropical Breeze Plus Liquid Laundry Detergent is vegan, natural, organic and cruelty-free for your conscious and beautiful life!
Why do we say its 8-in-1?

Plant-based: Azafran eco-friendly liquid laundry detergent is made from plant-derived and biodegradable ingredients which make it safe and gentle.
Suitable for all kinds of washing:Our Liquid Laundry Detergent is versatile to be used in all kinds of washing machines, be it top load, front load, semi-automatic and even manual hand-washing. 
Non-toxic formula: It is made from environment-friendly ingredients which makes it toxin-free and harsh-chemical free. Ideal for woollens, silks and all kinds of fabrics including baby laundry.
Tough on dirt & stains:It is uniquely formulated to be tough on stains, especially with added topical treatment.
Pleasant fragrance:Its refreshing and pleasing fragrance removes bad odours and leaves clothes with a fresh and clean feel.
Baby-safe & suitable for all kinds of fabrics: It is carefully formulated to be safe to use on baby clothes, toys and delicate fabrics and make sure the colours don't fade.
Super whitening & brightening: Whitens and brightens your laundry with the power of plant-based surfactants that go hard on the stains & odour but soft on the clothes.
100% artificial dyes free: When we say 100% biodegradable and safe for the environment, we mean it! Great for your laundry and the environment too.