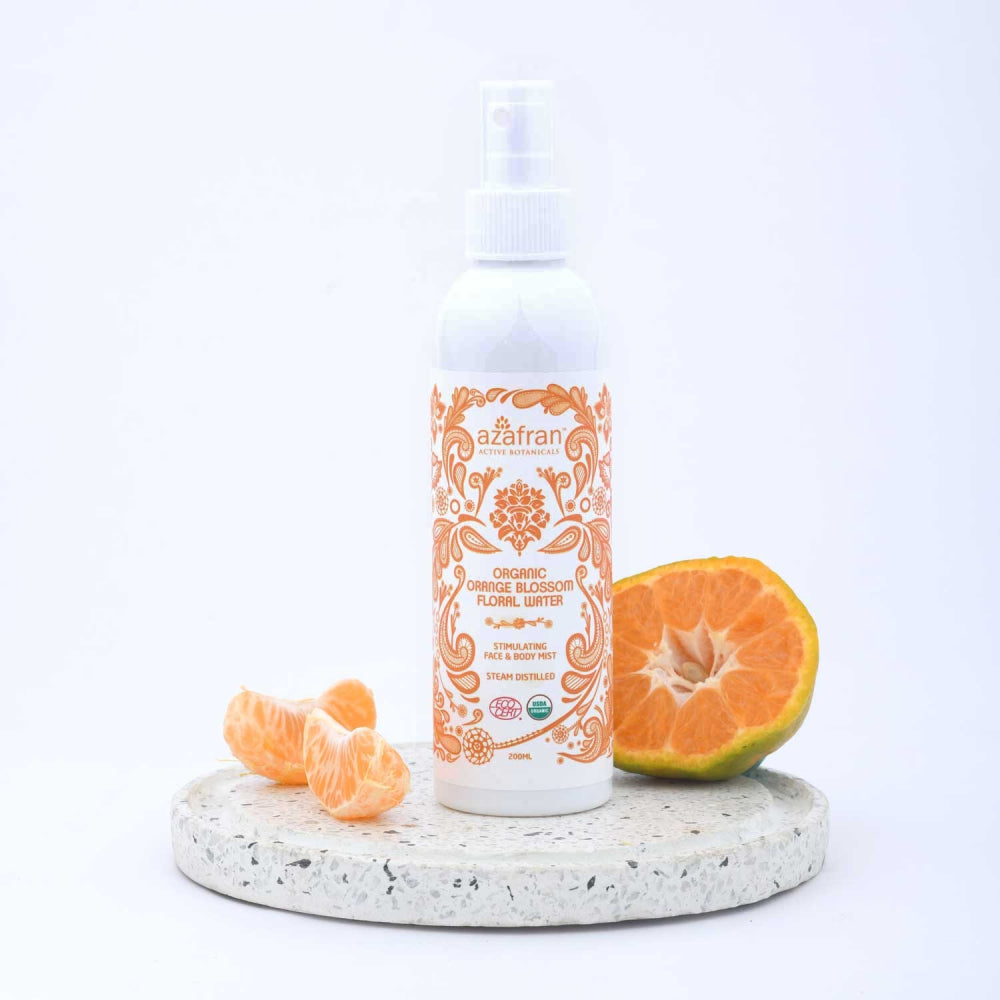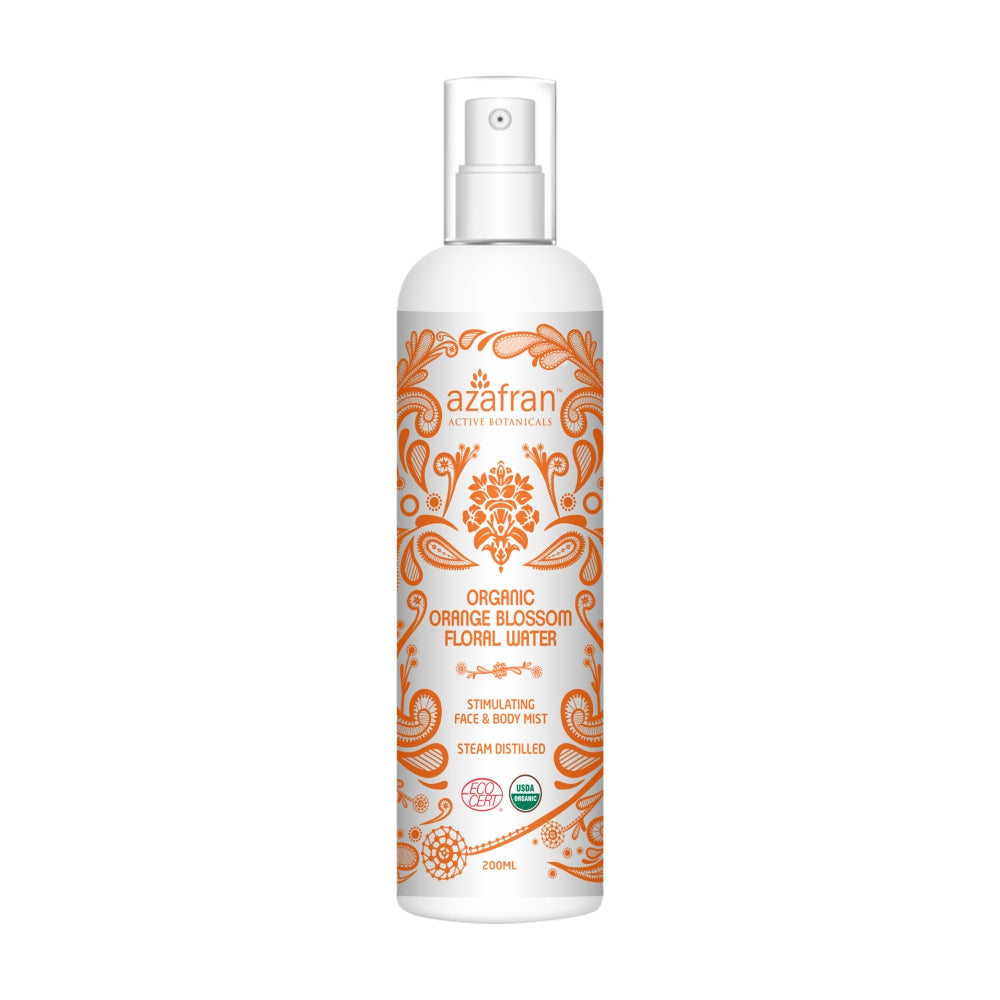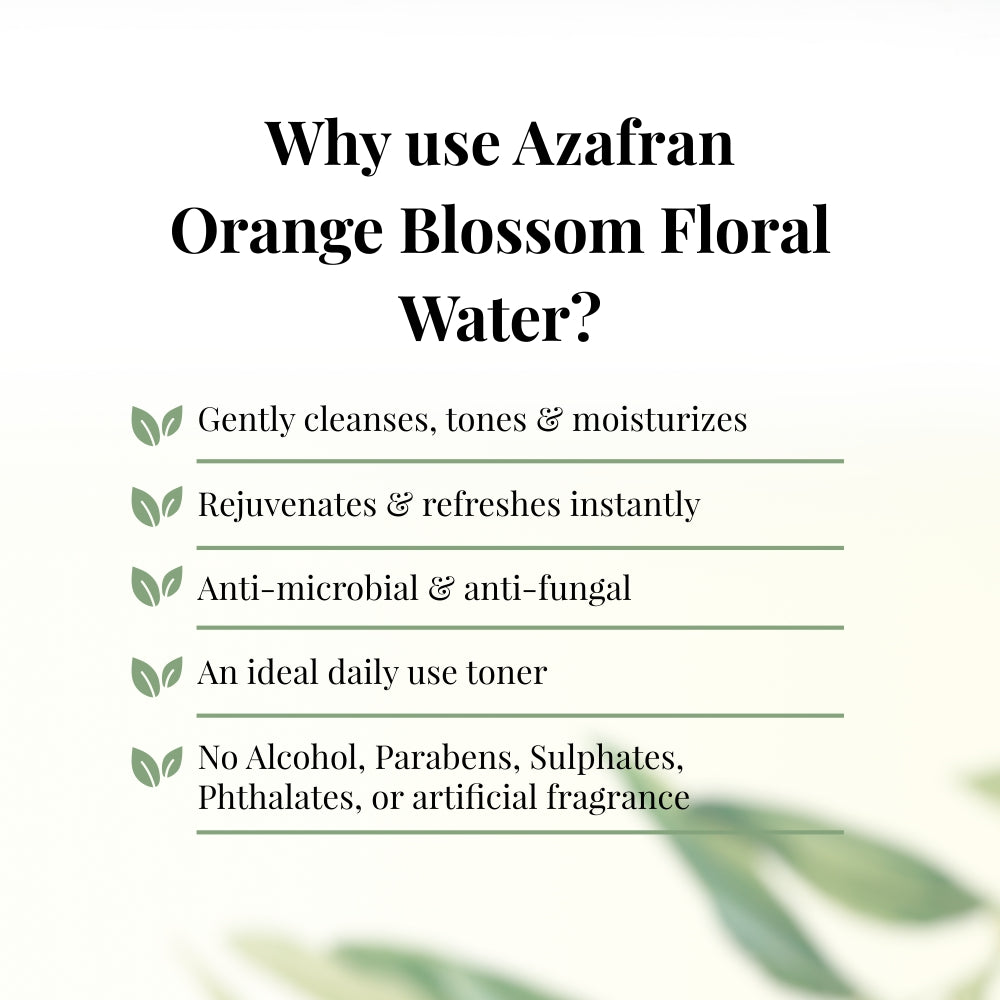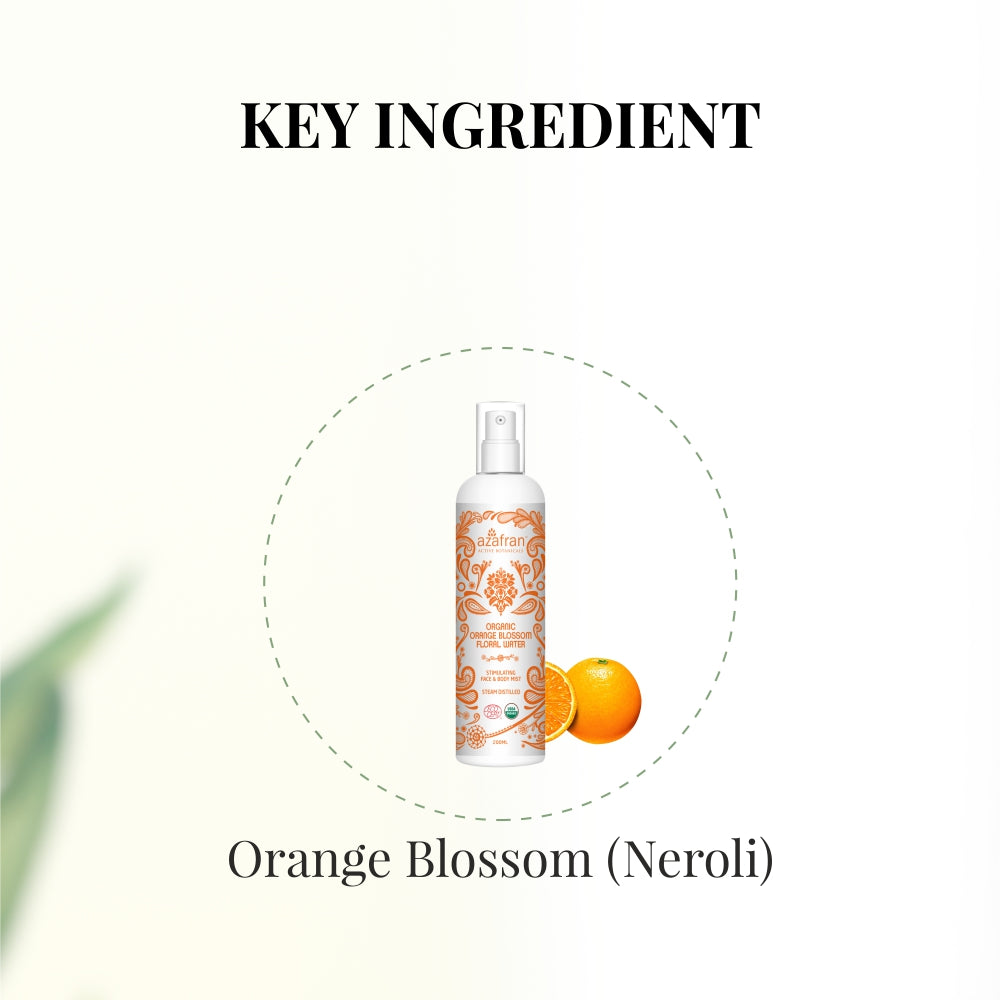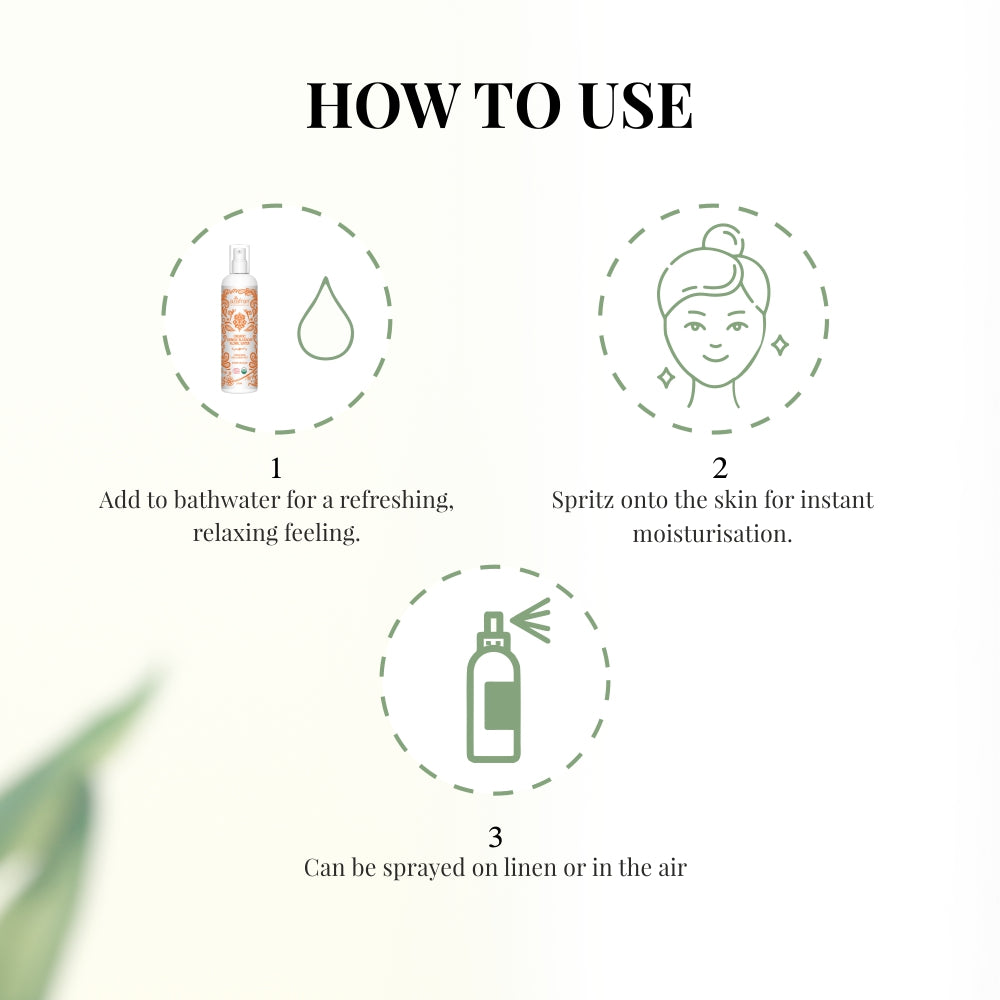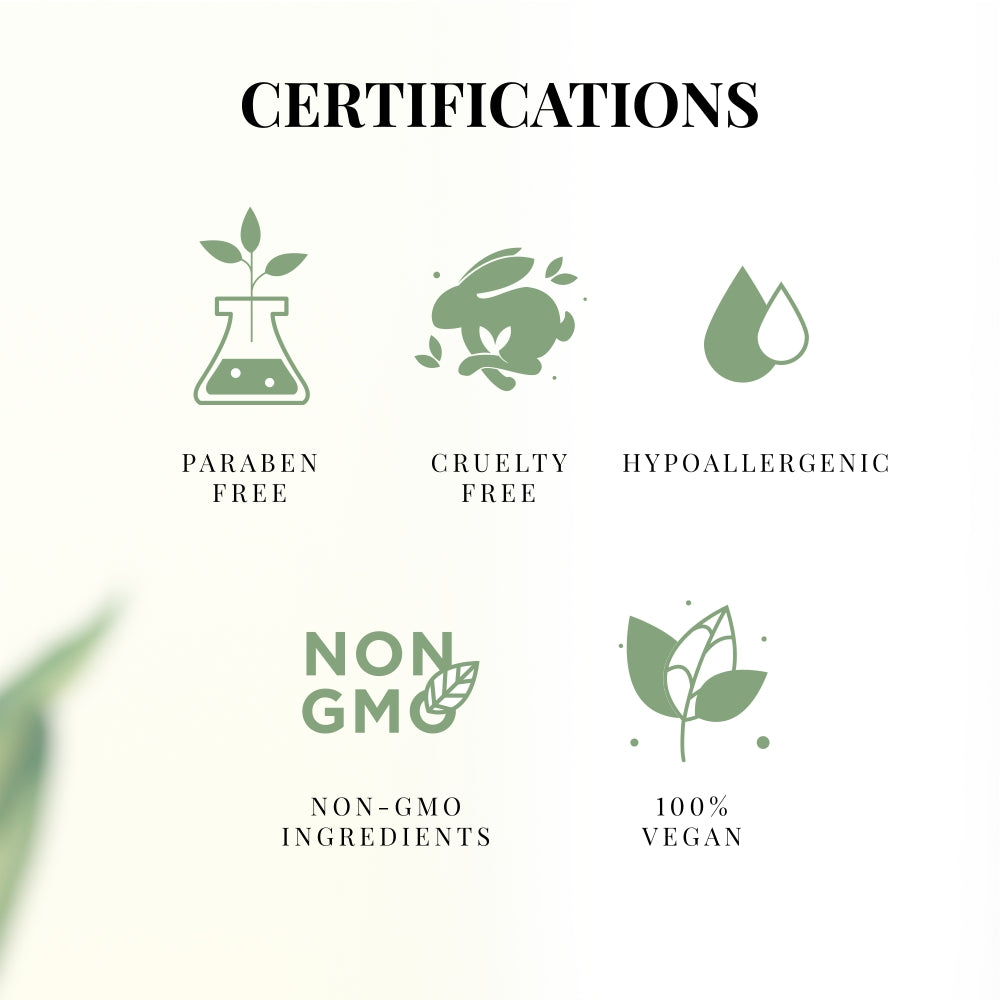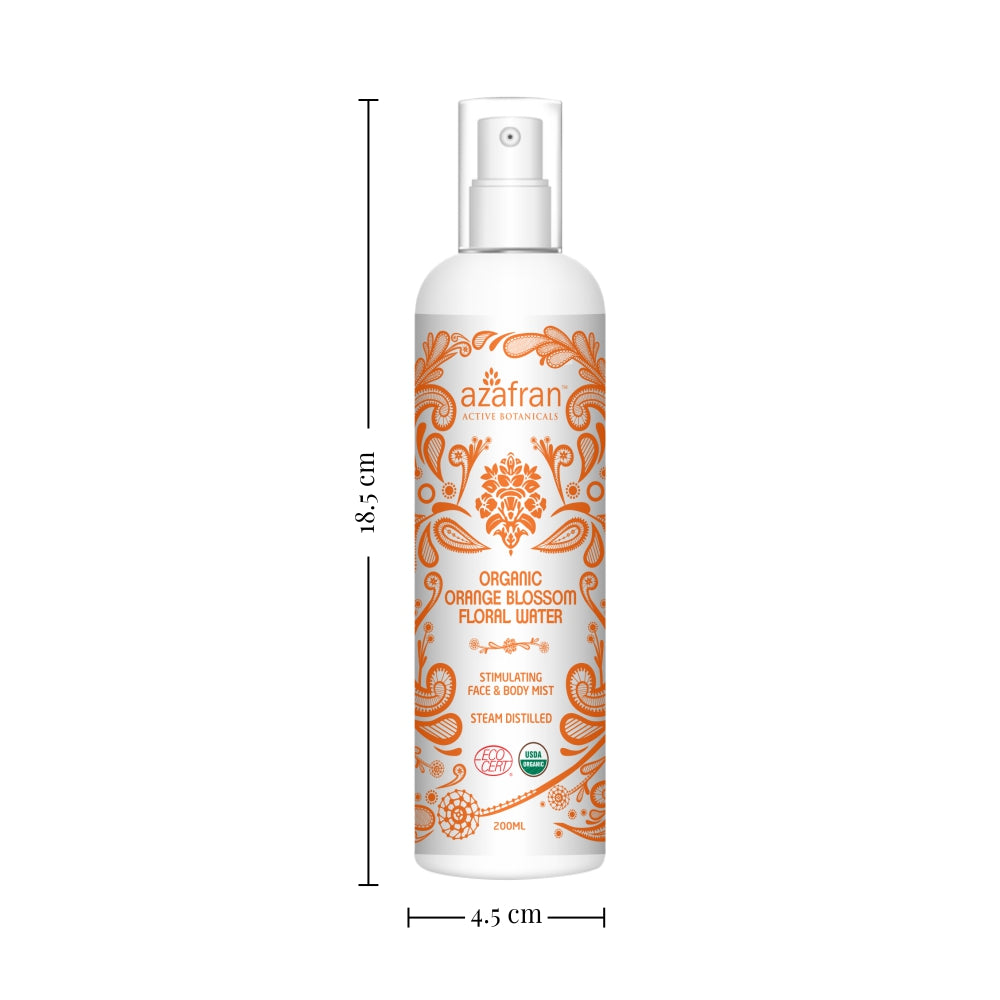 Organic Orange Blossom Floral Water
• Gently cleanses, tones & moisturizes
• Rejuvenates & refreshes instantly
• Anti-microbial & anti-fungal
• An ideal daily use toner
• No Alcohol, Parabens, Sulphates, Phthalates, or artificial fragrance
Refresh with Orange Blossom Water, also known as the Essential Oil of Neroli, is produced by steam water distillation of the blossoms of the bitter orange tree (Citrus Aurantium). This calming scent lifts your mood and reduces stress. It has anti-bacterial and antioxidant properties, giving you trio benefits for your skin, mind and a subtle, refreshing fragrance to the room. Just a spritz and watch your troubles disappear!
 We are Vegan, cruelty-free, all-natural and all our products are made with carefully sourced ingredients for effective, targeted action. Better for you and the planet!
 
Orange Blossom (Neroli):

 

Neroli oil has been shown to reduce pain and inflammation. It also has antioxidant properties. Orange Blossom is also known for its mentally calming & anti-anxiety properties, making it good for both physical & mental health.

1. Add to bathwater for a refreshing, relaxing feeling.
2. Spritz onto the skin for instant moisturisation.
3. Can be sprayed on linen or in the air