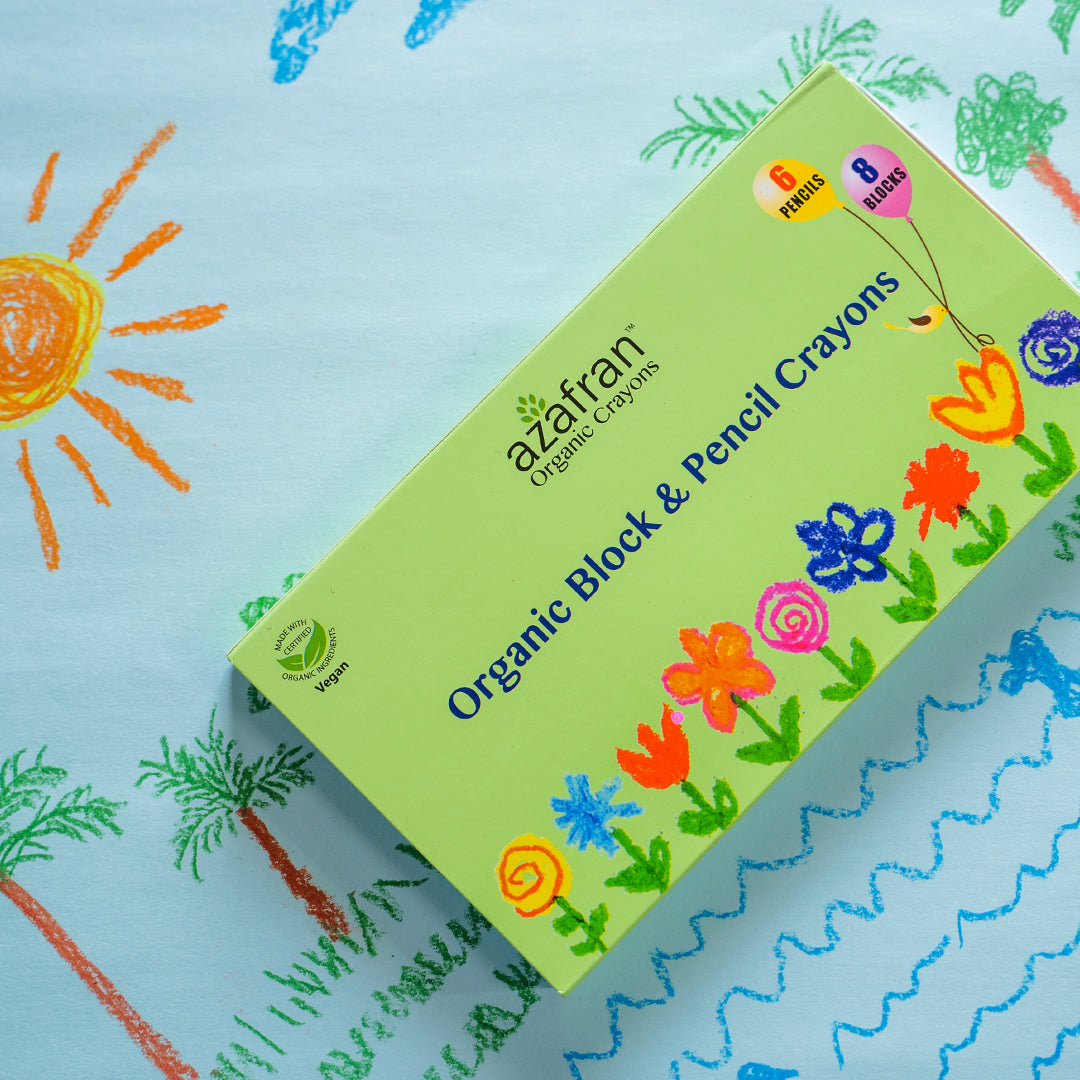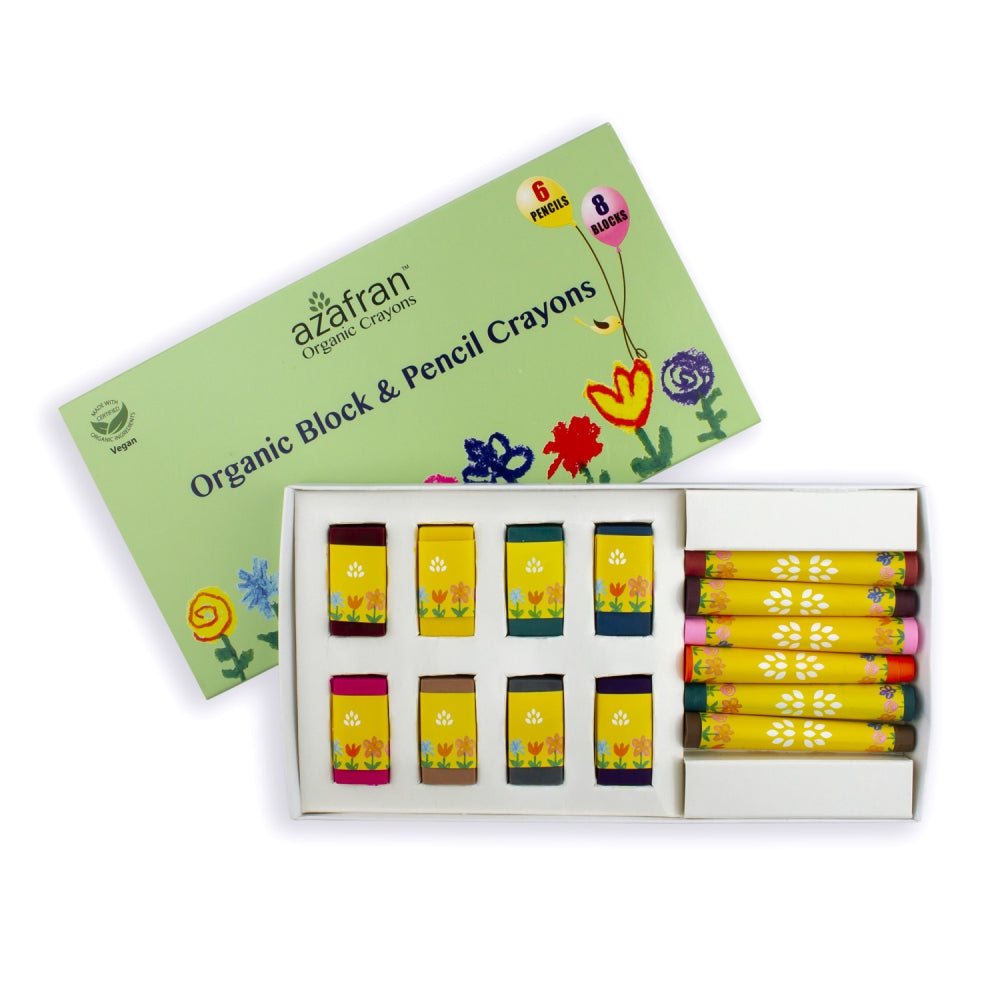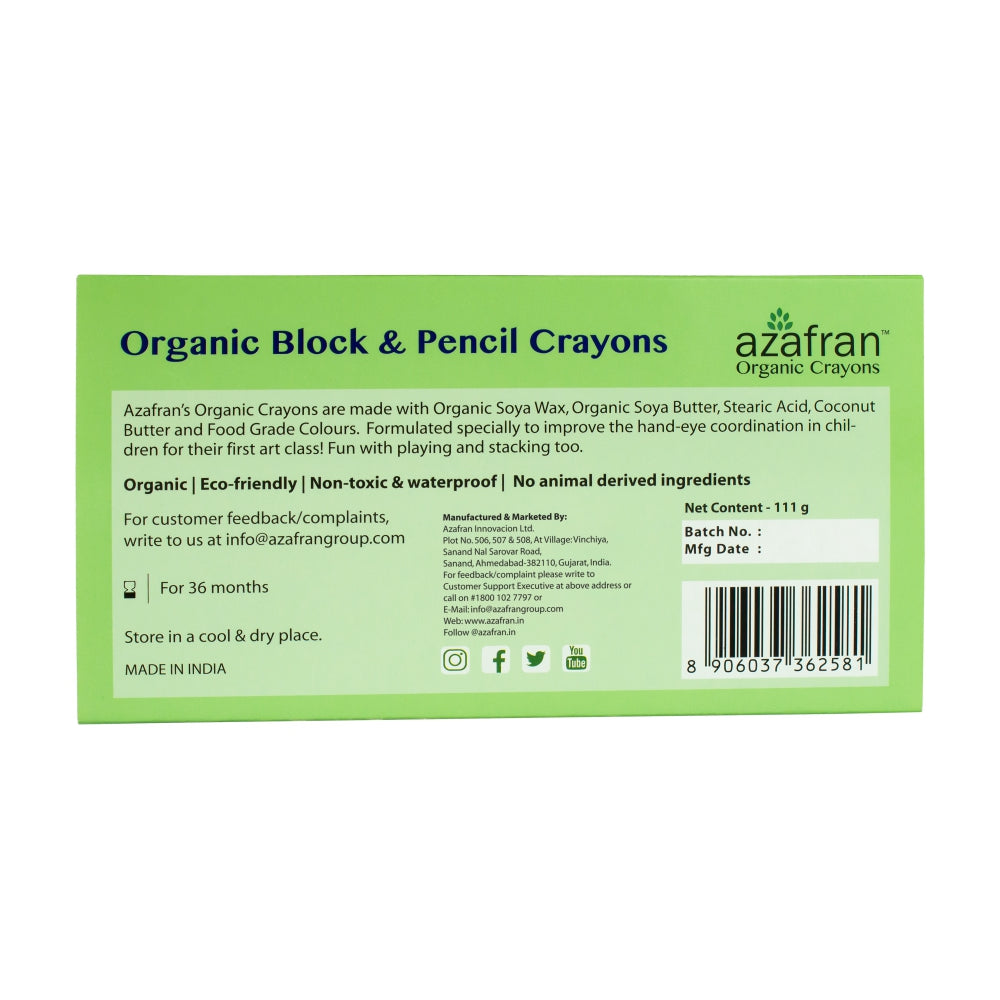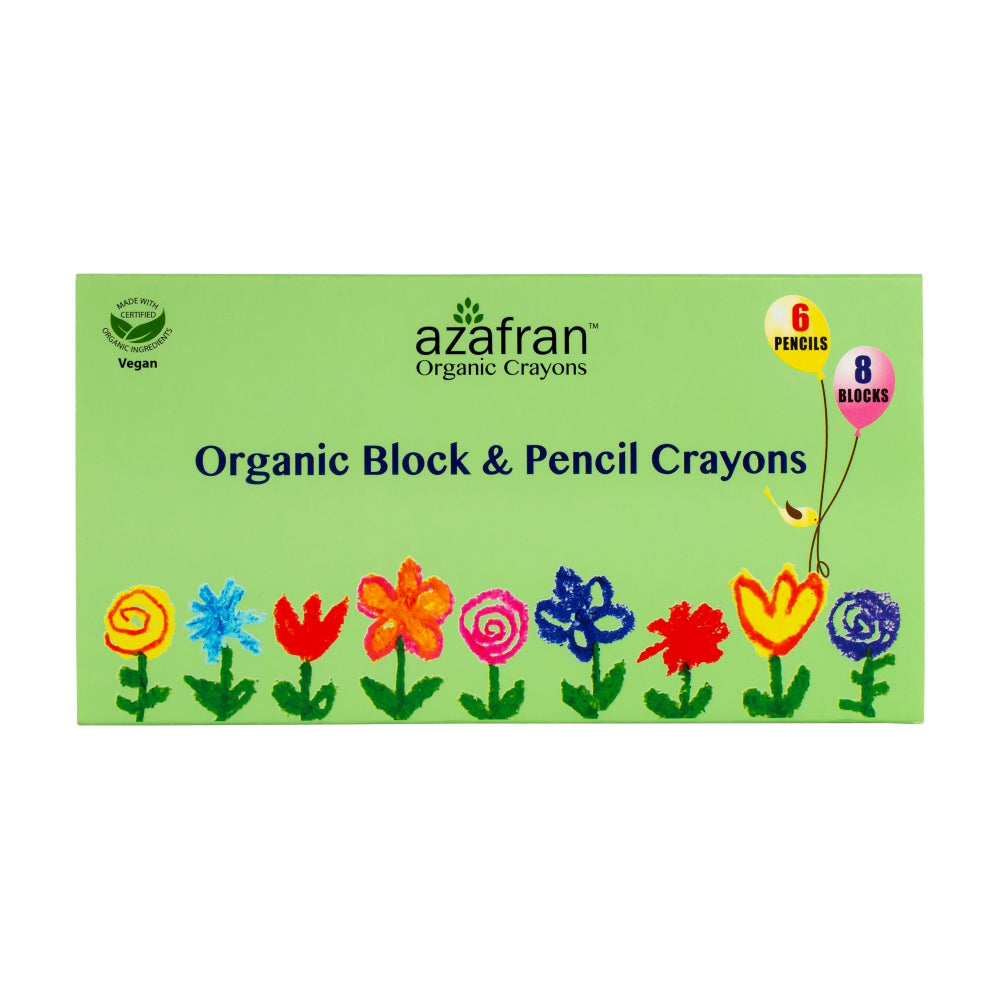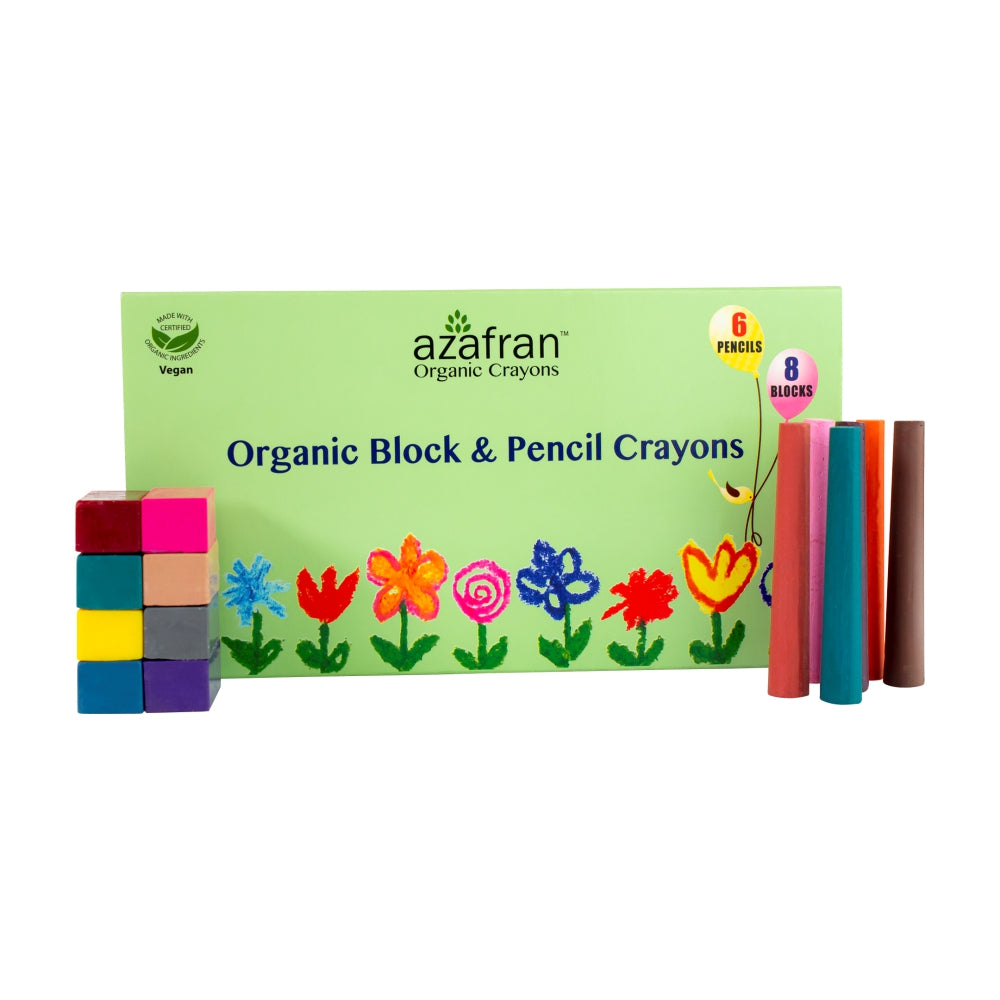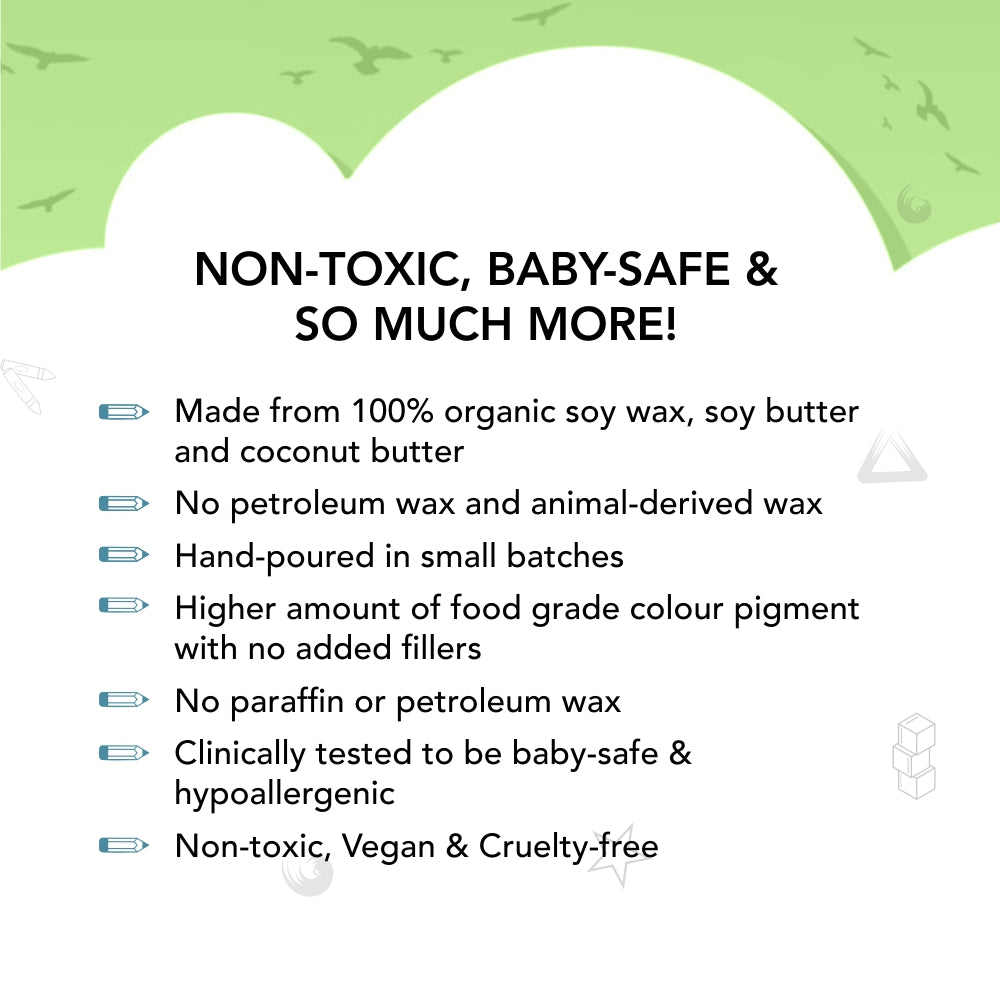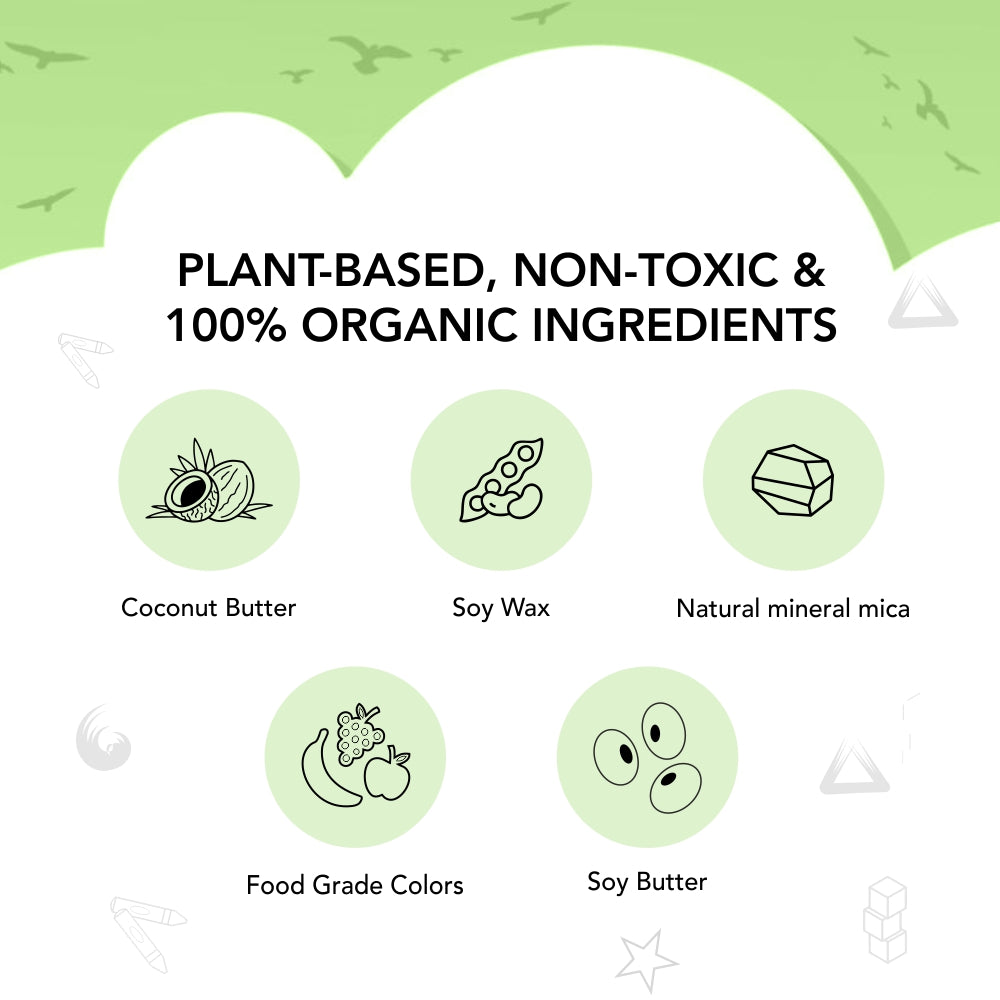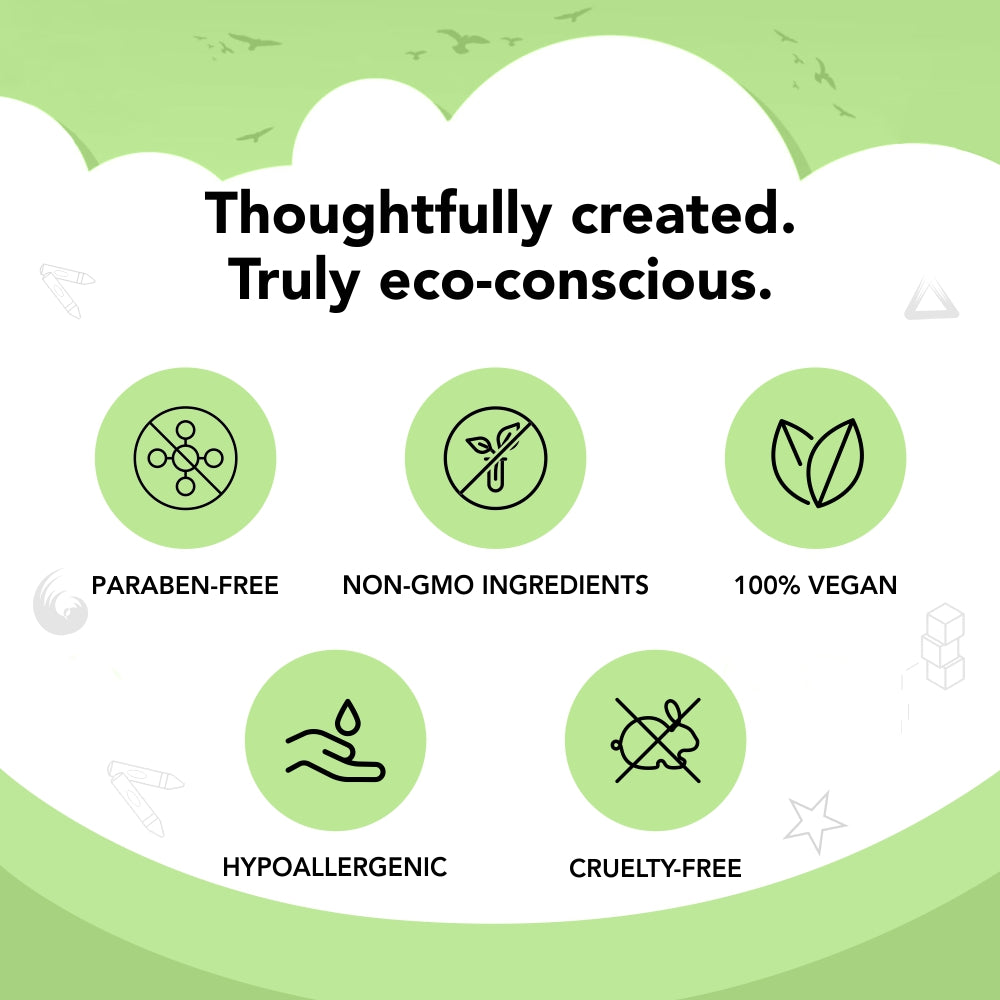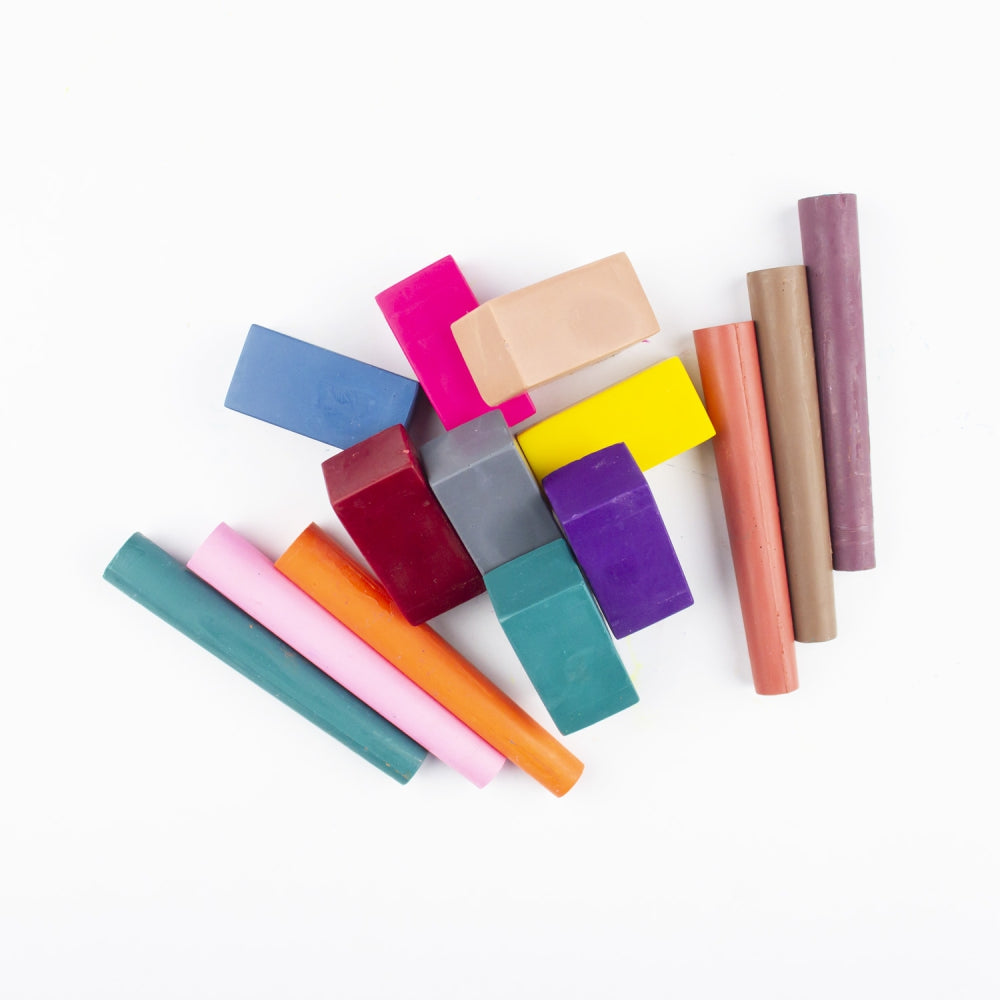 Organic Block & Pencil Crayons (8 Blocks & 6 Pencils)
• Made from 100% organic soy wax, soy butter and coconut butter
• No paraffin, petroleum wax or animal-derived wax
• Hand-poured in small batches
• Higher amount of food grade colour pigment with no added fillers
• Clinically tested to be baby-safe & hypoallergenic
• Non-toxic, Vegan & Cruelty-free
Azafran Organic Crayons are made to provide parents and children a healthy and safe alternative to crayons made from paraffin, petroleum wax and animal derived wax in large factories. We make our organic crayons in small batches from 100% organic soy wax, soy butter and coconut butter, mixed with ample food grade colour pigments.
Great for drawing, painting, generously applying, layering, scraping, and melting
Two shapes for toddlers and growing children
Radiant colours that blend easily
Easy to shape & sharpen for fine art
No crumbling, sticking, or smudging
For young children to learn to draw & write
Let the children blend different colours to create their own endless array of shades and combinations.
Teach them to brush their artwork with fingers or palms for a finished oil pastel quality.
Natural oils and waxes moisturizers their skin and hands, keeping them safe and nourished.
Improves hand-eye coordination and motor skills of growing toddlers.
Made from 100% certified organic ingredients
Soy Wax
Soy Butter
Coconut Butter
Food Grade Pigments
All Azafran baby care products are clinically tested to be gentle, safe, and ideal for baby's sensitive skin. We become a part of your journey towards conscious parenting, nurturing eco-conscious, creative, and smart children. All our products are vegan, non-toxic, and cruelty-free. We invite you to explore our entire range!
Use straight from the crayons kit to create your little masterpieces.
Can be shaped or sharpened for fine art.