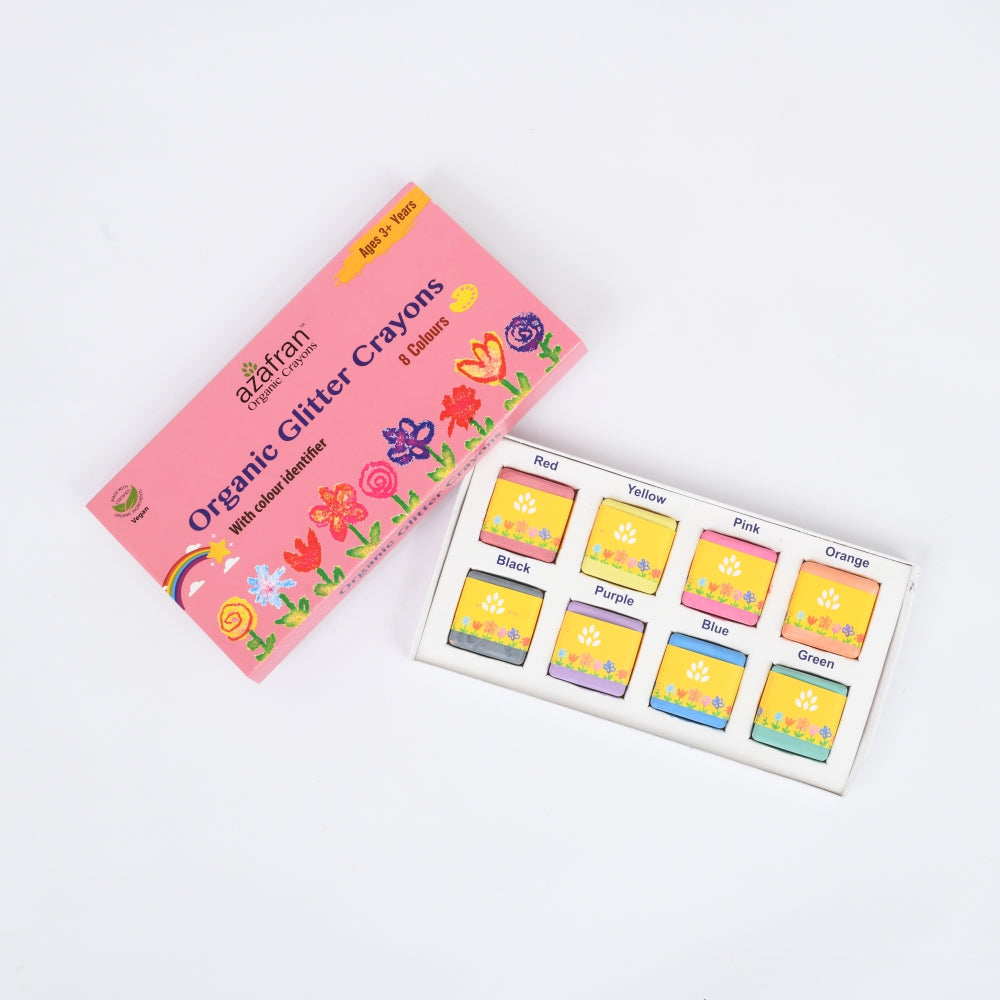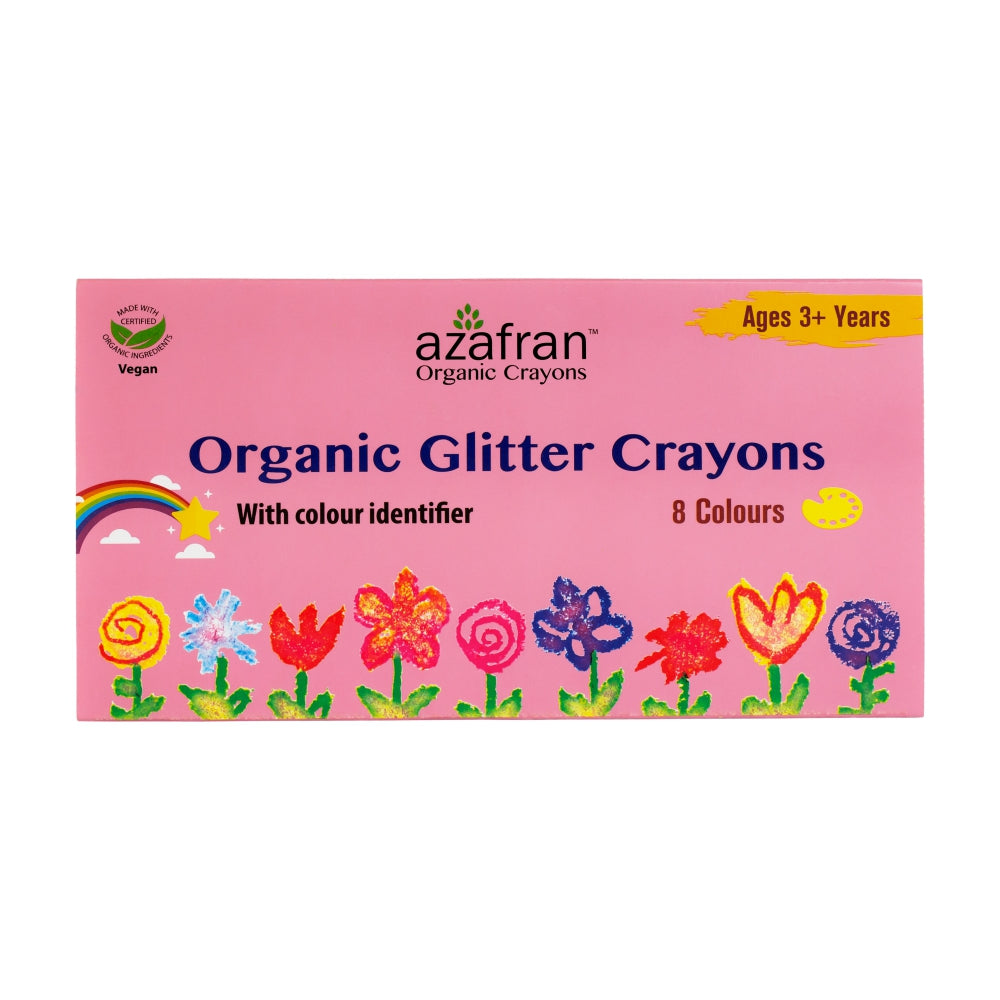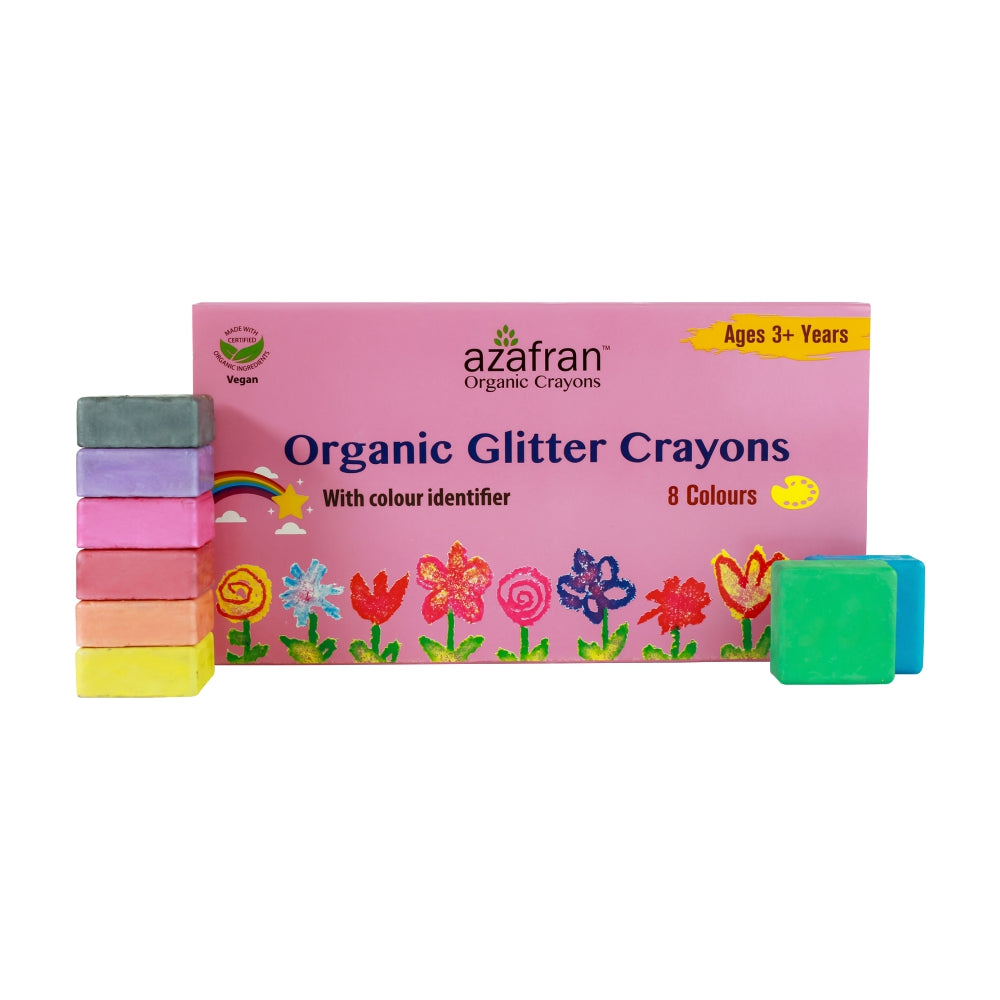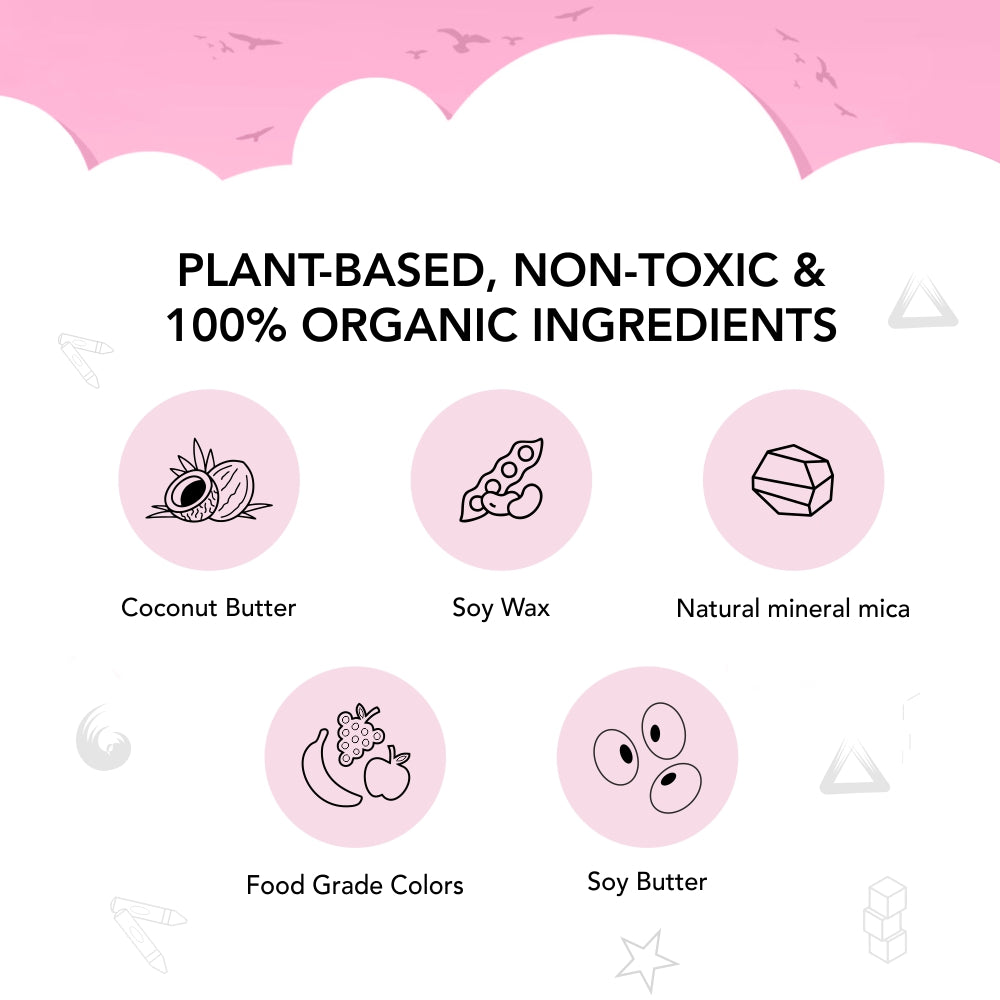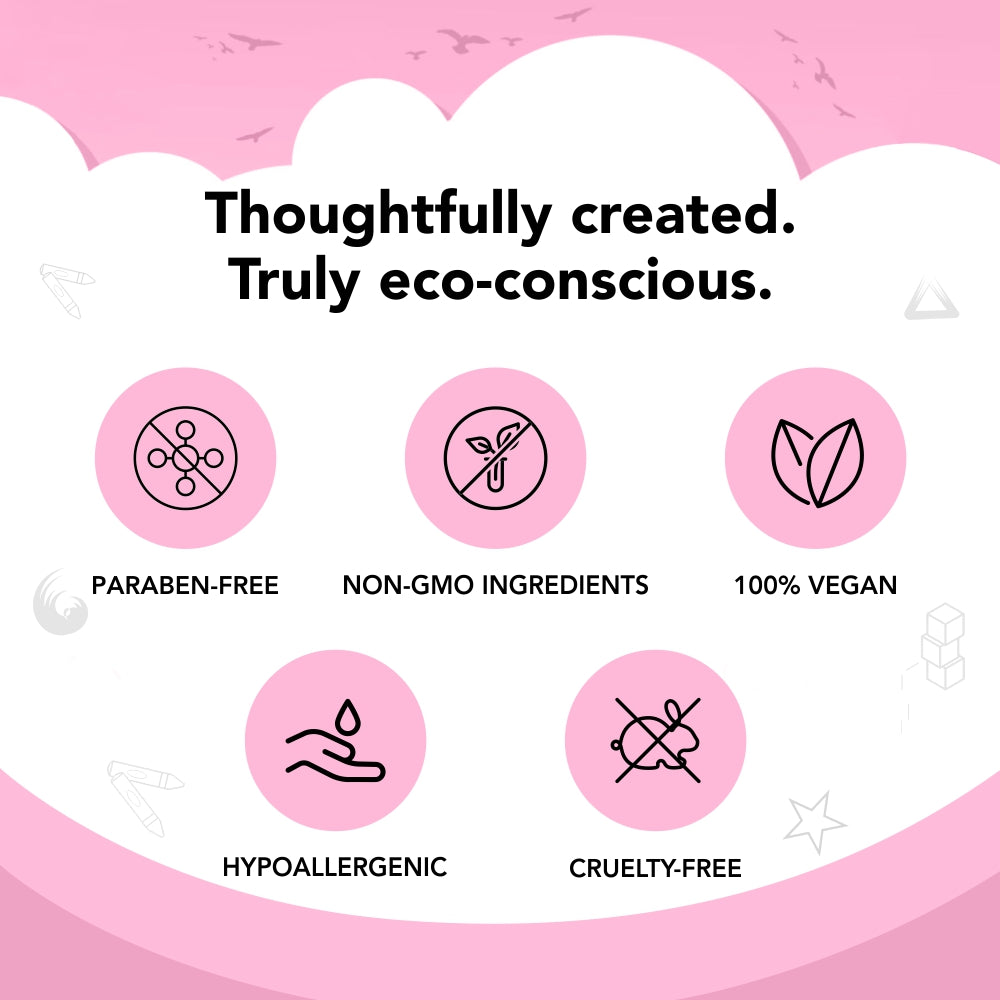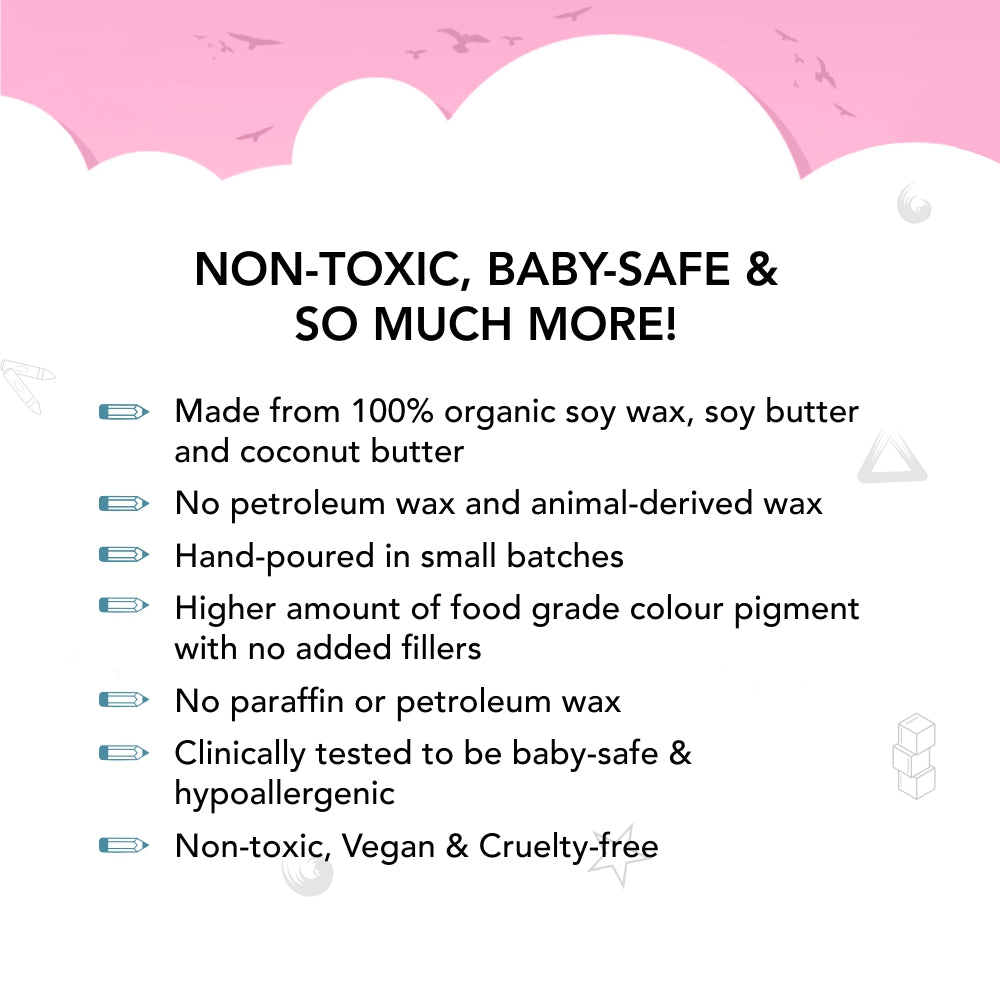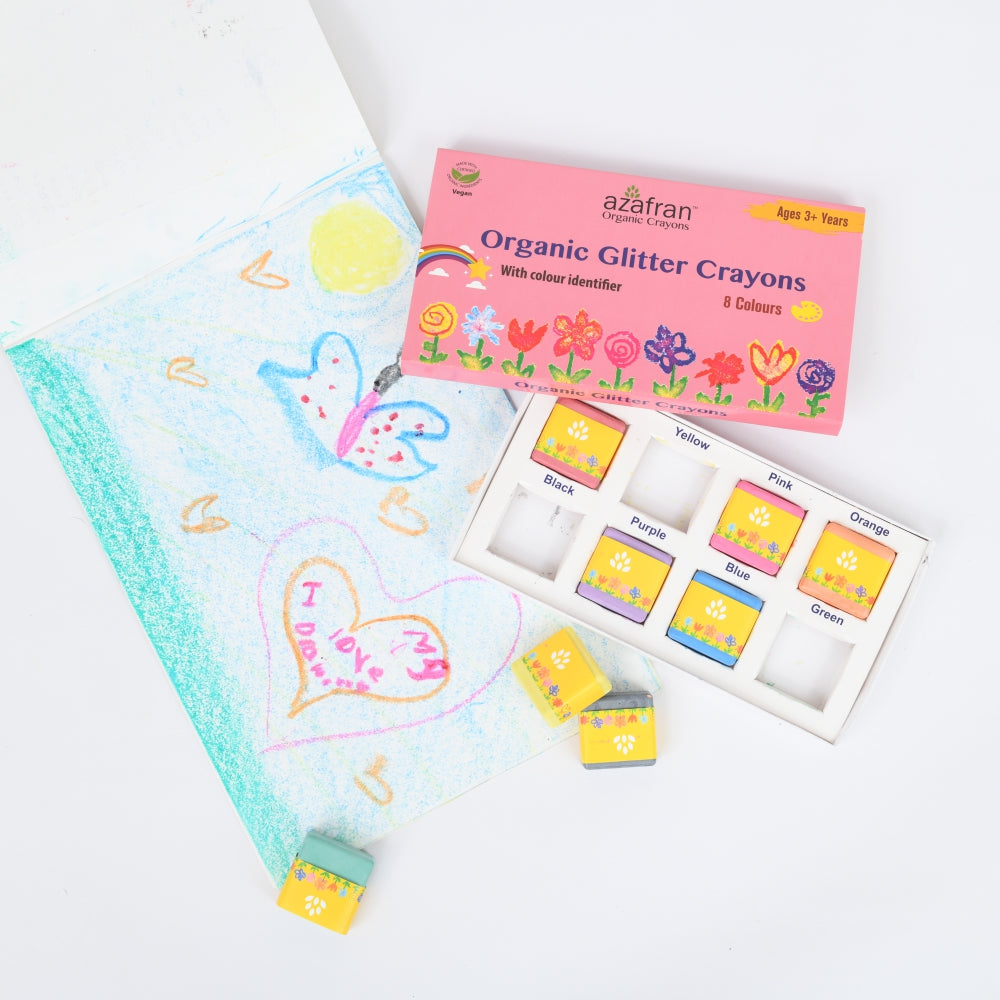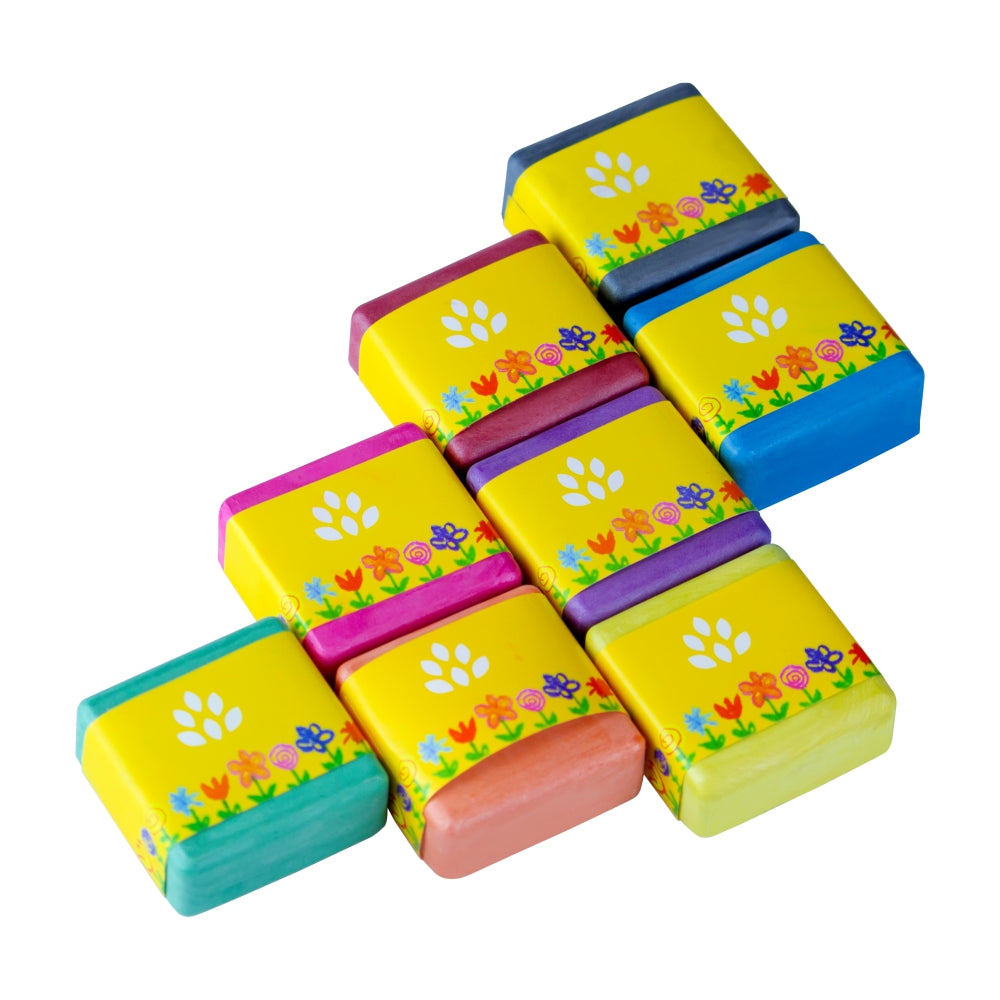 Organic Glitter Crayons(8 Colours)
• Made from 100% organic soy wax, soy butter and coconut butter
• No paraffin, petroleum wax or animal-derived wax
• Hand-poured in small batches
• Higher amount of food grade colour pigment with no added fillers
• Clinically tested to be baby-safe & hypoallergenic
• Non-toxic, Vegan & Cruelty-free
8 glittery, vibrant colours that will bring out the shine within your little artist. Vegan, non-toxic, eco-conscious and oh so vibrant, a box of these organic baby crayons - available in two shapes - will help your little ones become masterful artists. These are one of the best non toxic crayons for 1 year olds.

All Azafran baby care products are clinically tested and certified to be gentle, safe and ideal for baby's sensitive skin. We ensure that you get the best products to nurture your little wonder with utmost care and kickstart your conscious parenting.
Use straight from the crayons kit to create your little masterpieces.
Can be shaped or sharpened for fine art.