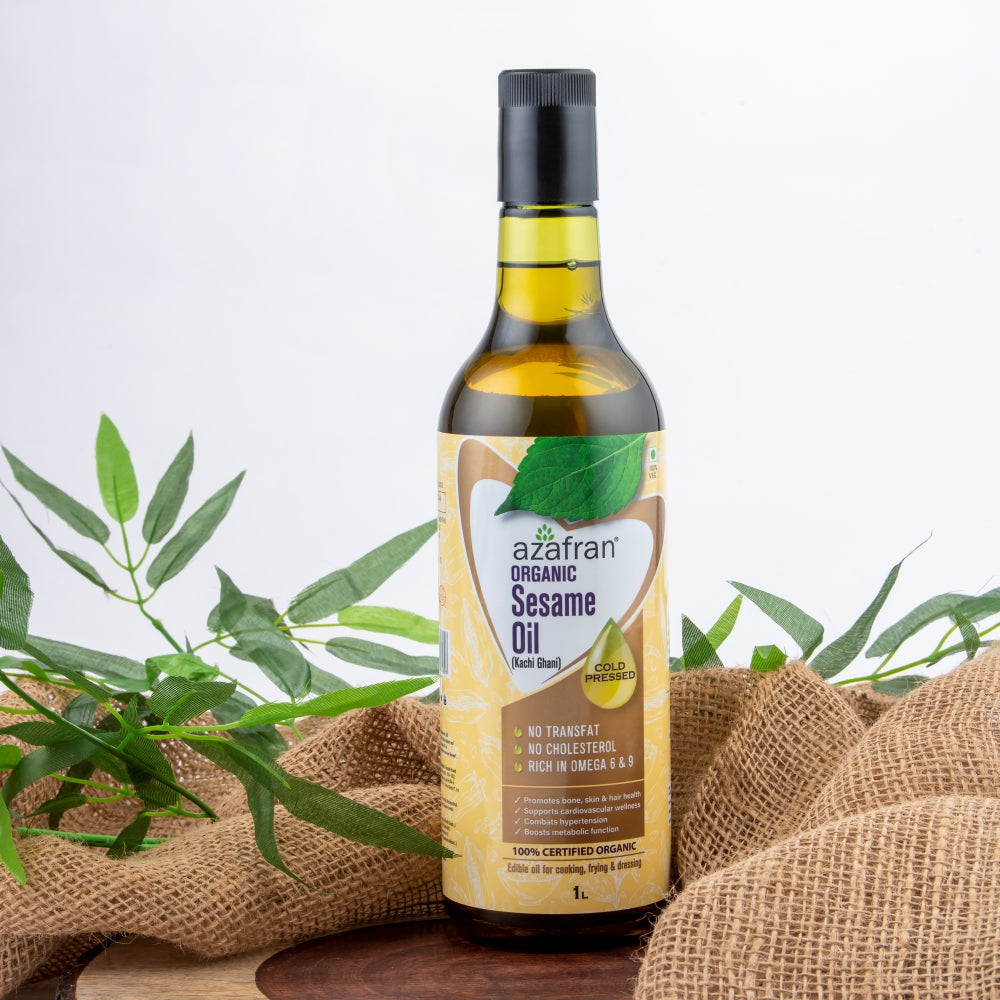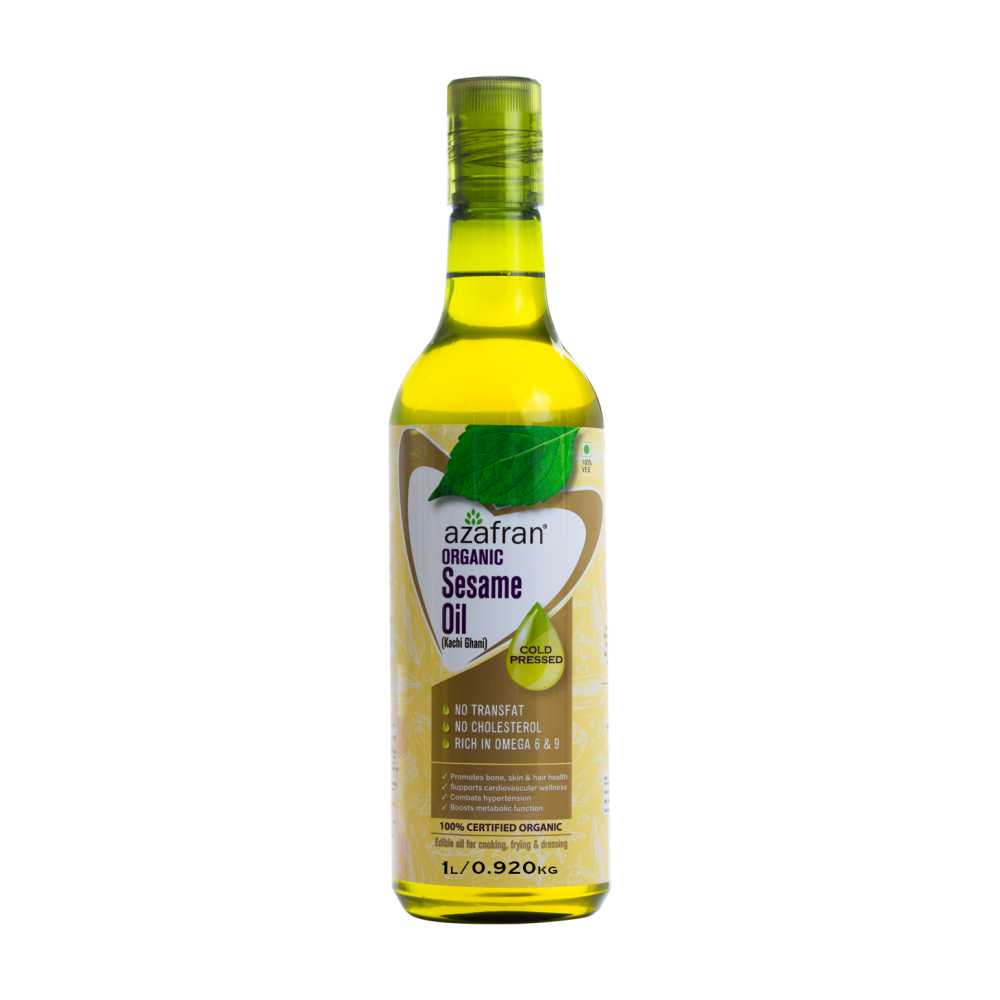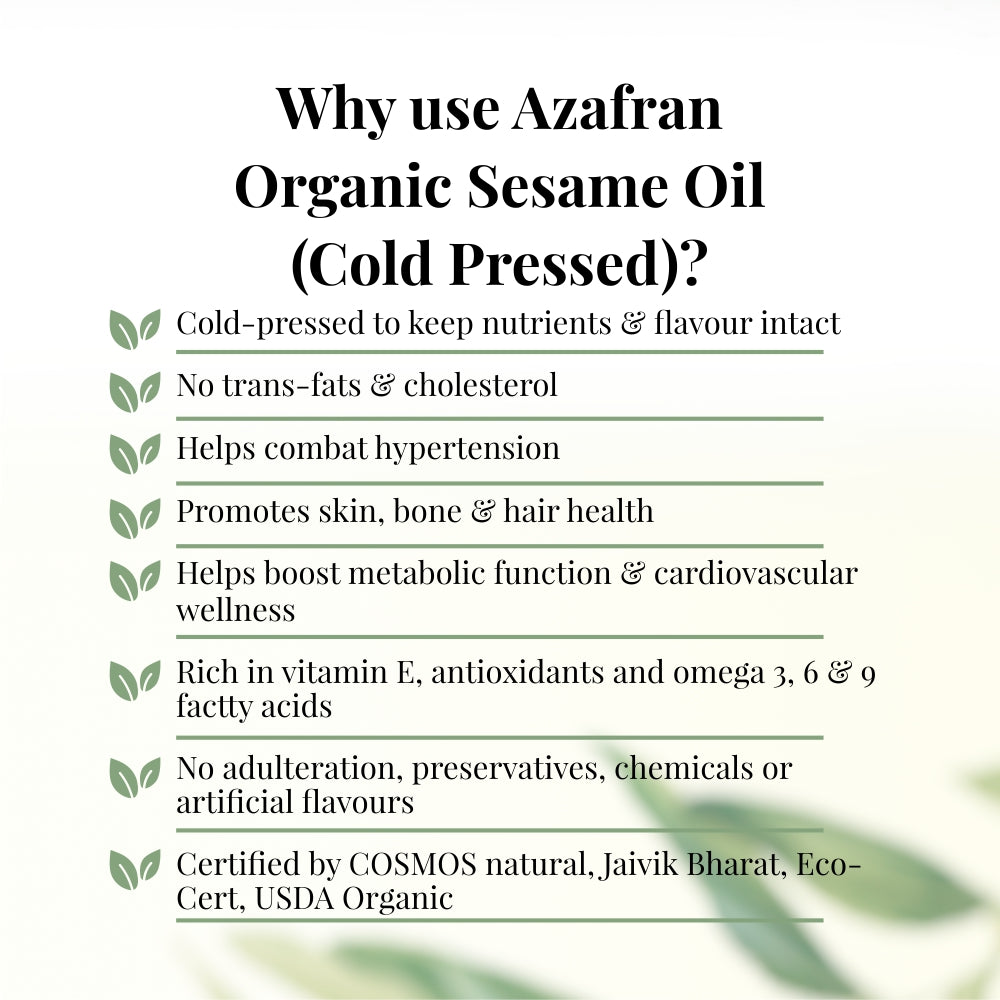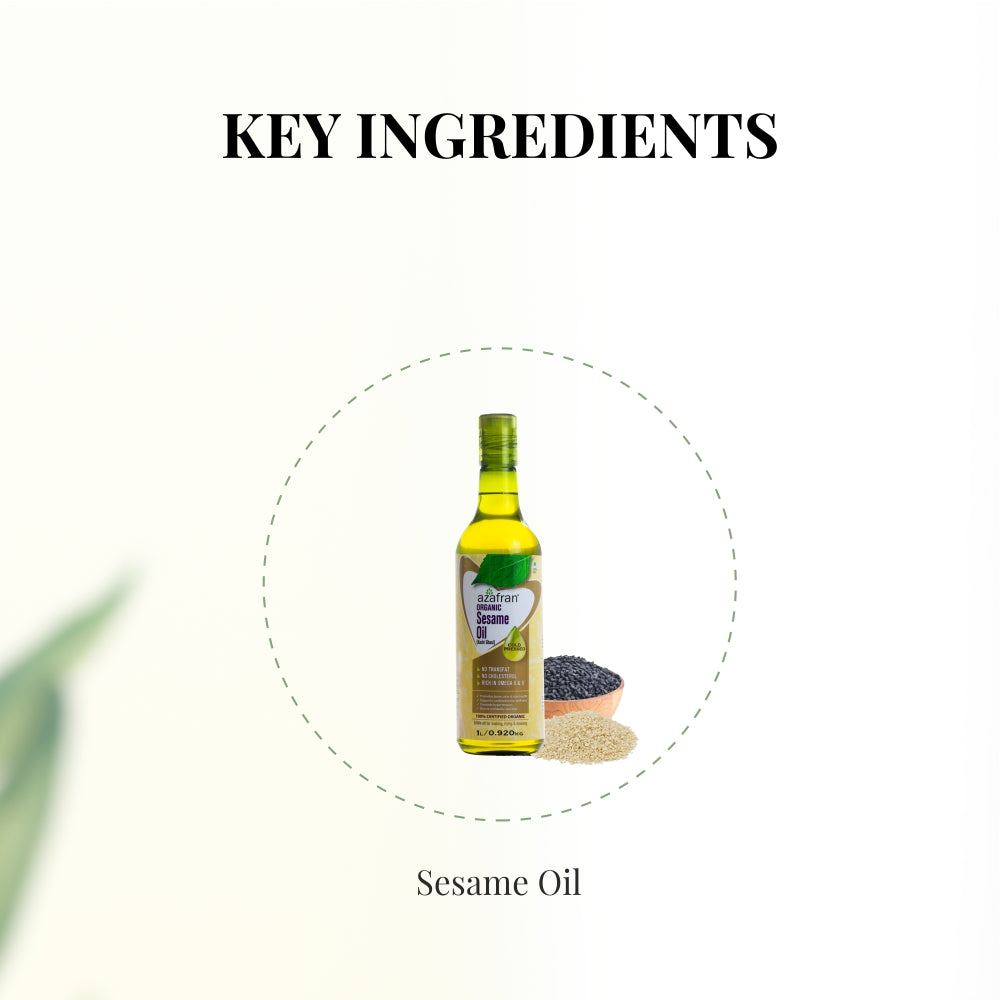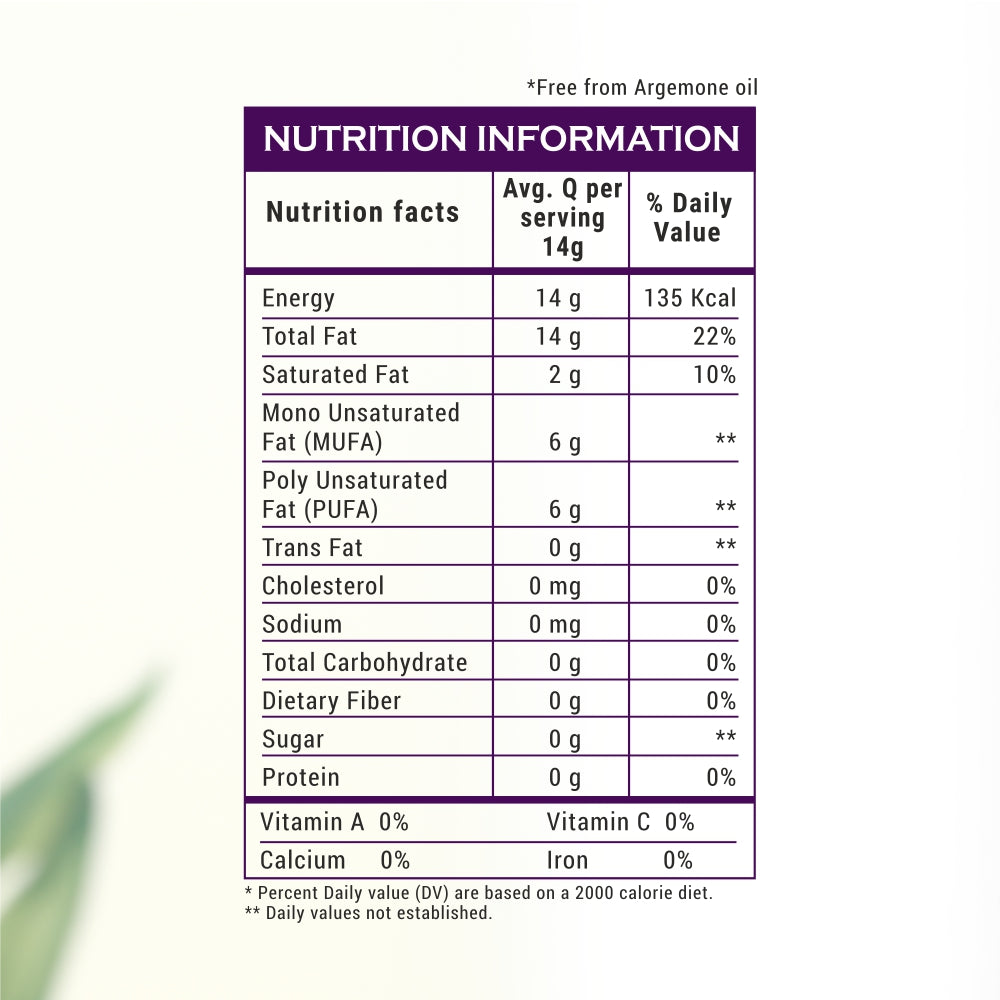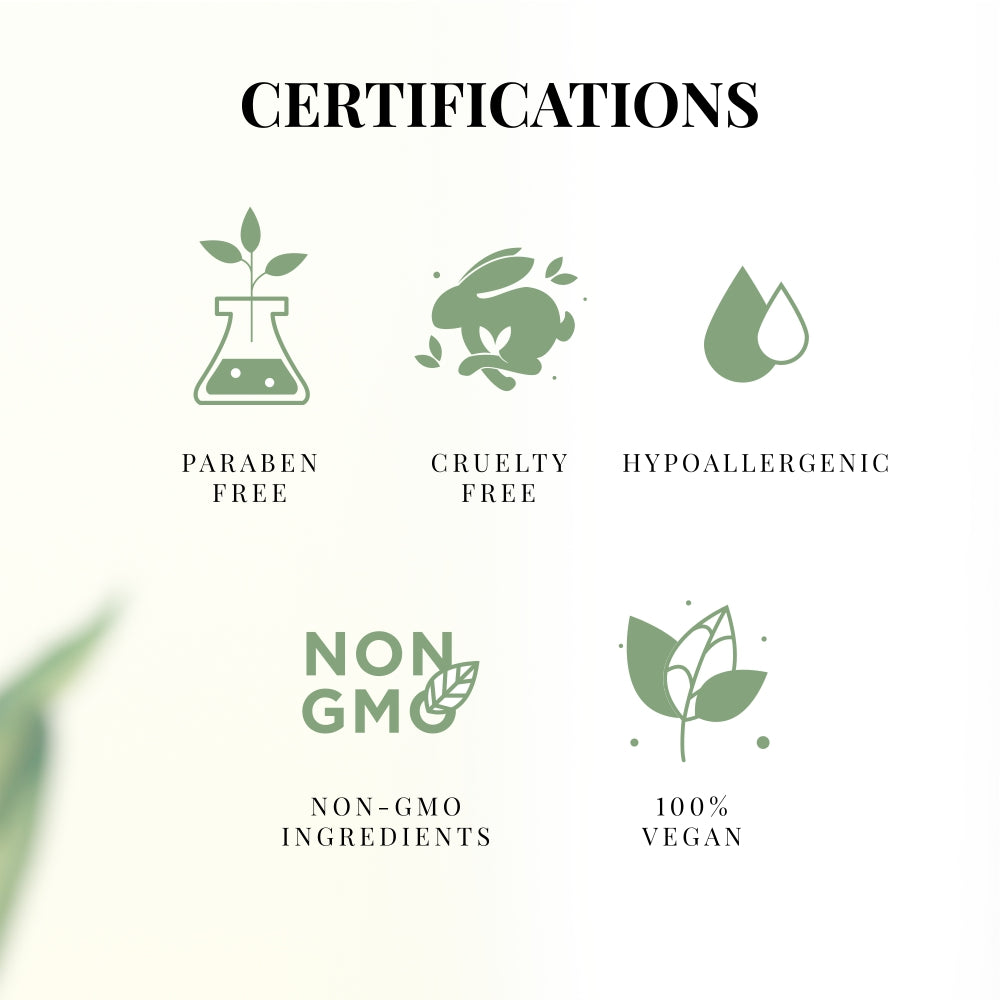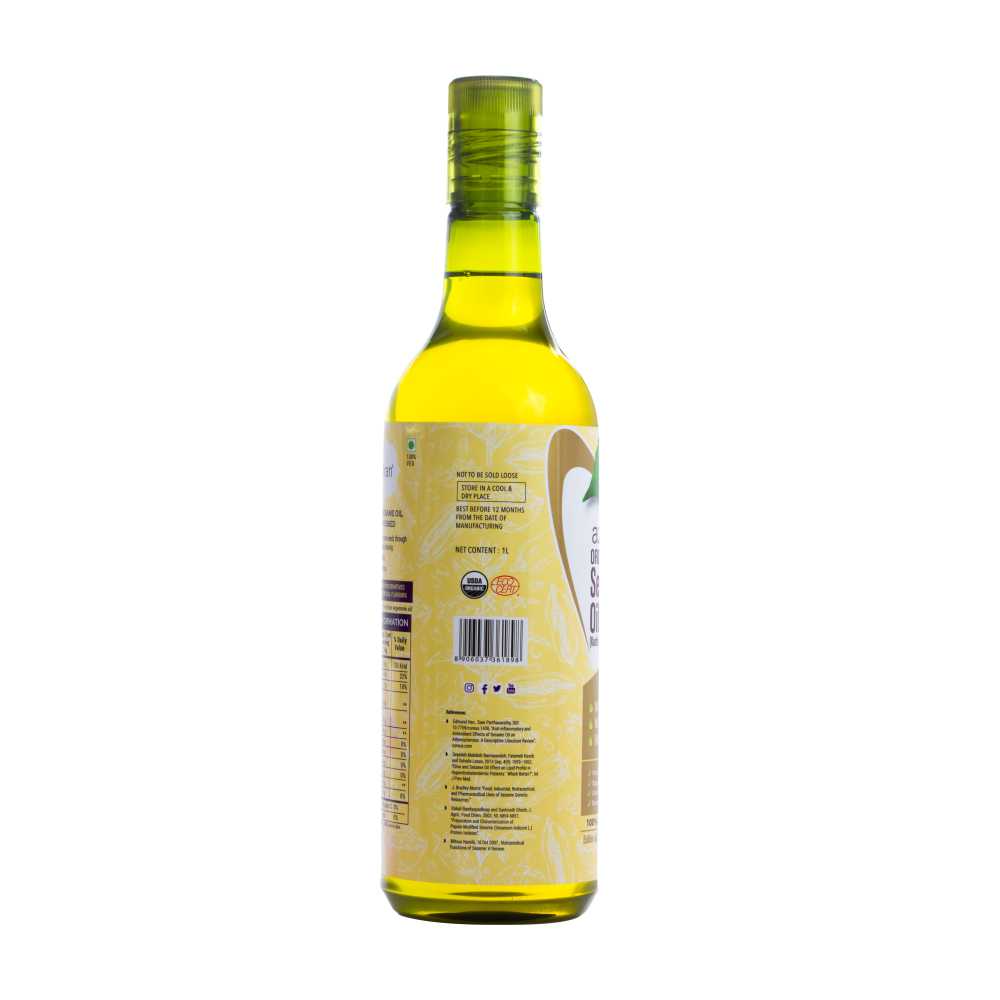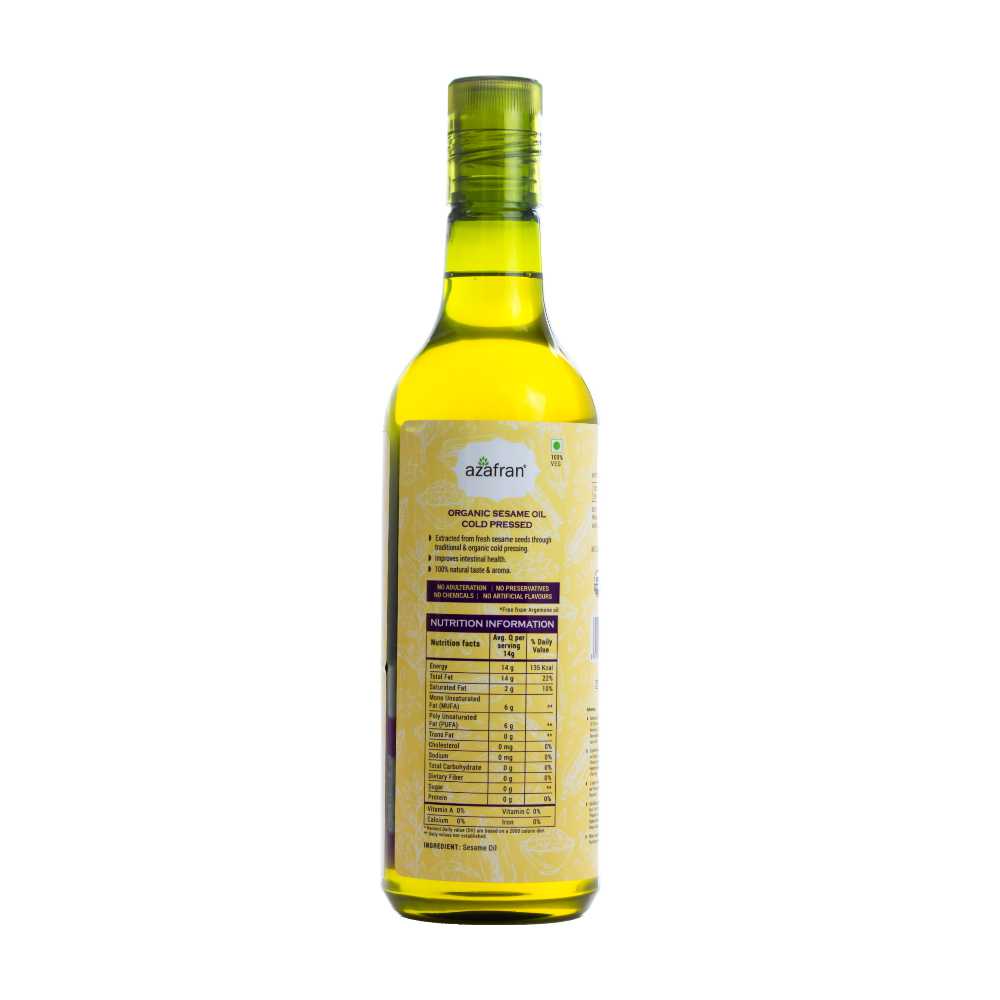 Organic Sesame Oil (Cold Pressed)
• Cold-pressed to keep nutrients & flavour intact
• No trans-fats & cholesterol
• Helps combat hypertension
• Promotes skin, bone & hair health
• Helps boost metabolic function & cardiovascular wellness
• Rich in vitamin E, antioxidants and omega 3, 6 & 9 fatty acids
• No adulteration, preservatives, chemicals or artificial flavours
• Certified by COSMOS natural, Jaivik Bharat, Eco-Cert, USDA Organic

Add that nutty flavour along with an ample dose of nutrition with every meal using our natural, organic sesame oil, which is extracted using the traditional cold-pressed method that preserves rich nutrients, flavour and aroma of the oil for maximum effectiveness. Packed with antioxidants, Vitamin E, phytosterols and specific nutrients unique to sesame. Using this oil regularly helps protect the body from chronic illness and heart diseases. It is also effective in helping control blood sugar and helps manage the symptoms of arthritis.
 An edible oil that's versatile, that can also be used for skin care and massage oil too. Besides cooking, Azafran's Sesame oil can be applied to wounds due to its healing properties as well as protection against harmful UV rays.
 Give yourself a healthier tomorrow by switching to Azafran Organic Sesame Oil that's better for you & Mother Earth!
 We are Certified  Organic, Vegan, cruelty-free and all-natural. All our products are made with carefully sourced ingredients for effective, targeted action and a conscious lifestyle for you and your loved ones. 
 Note: High smoke point, makes it an effective product for frying and sautéing food.