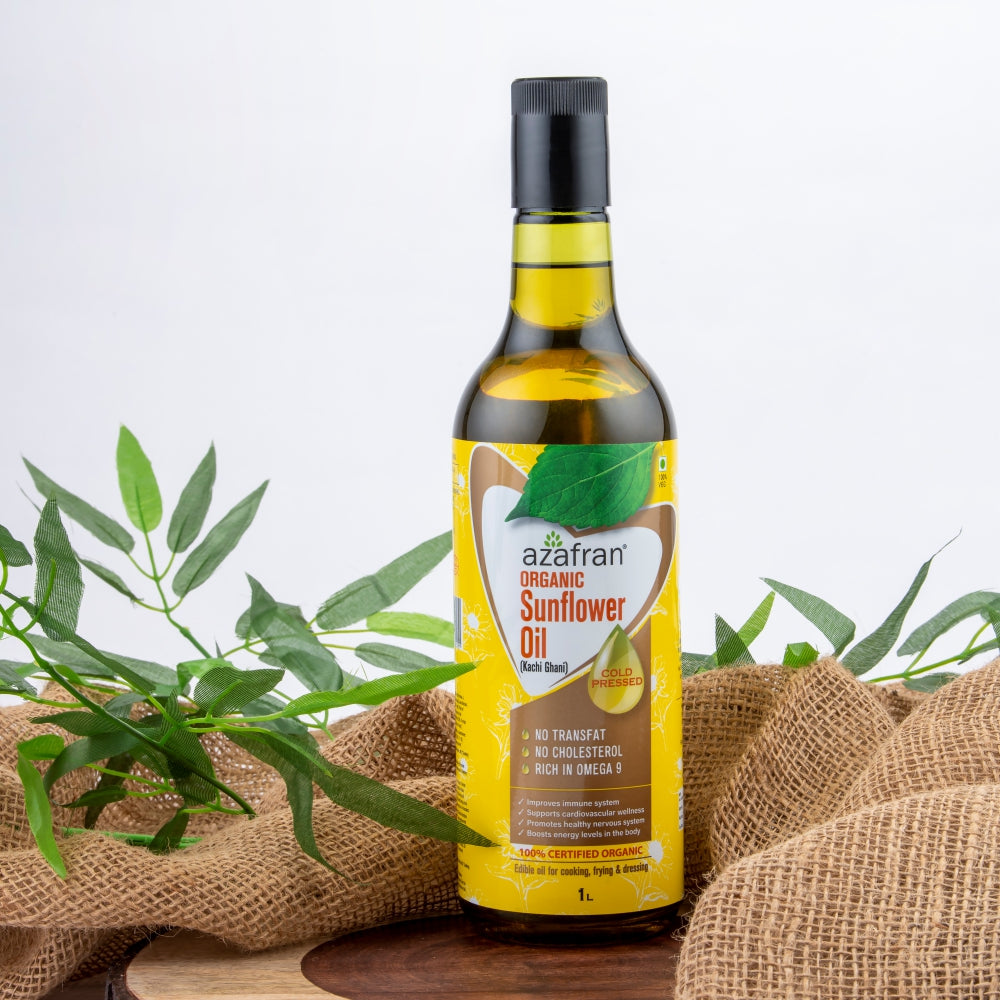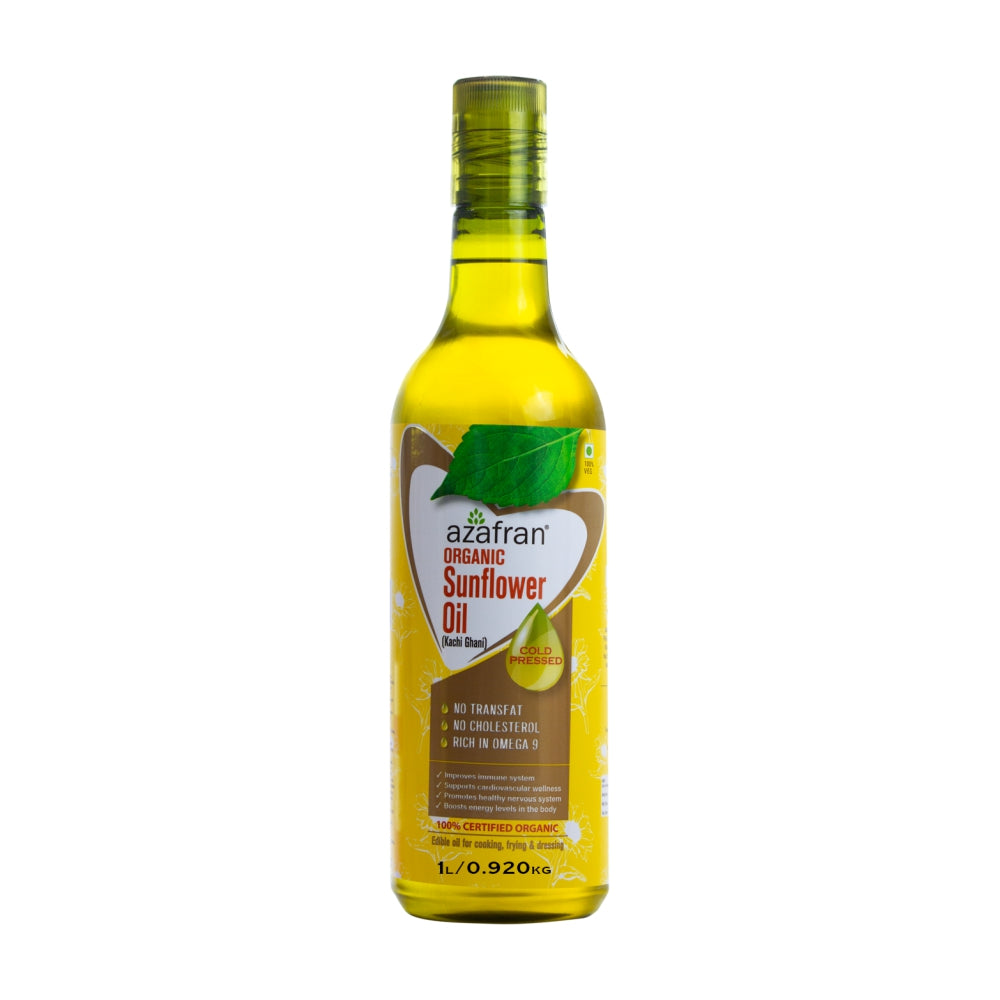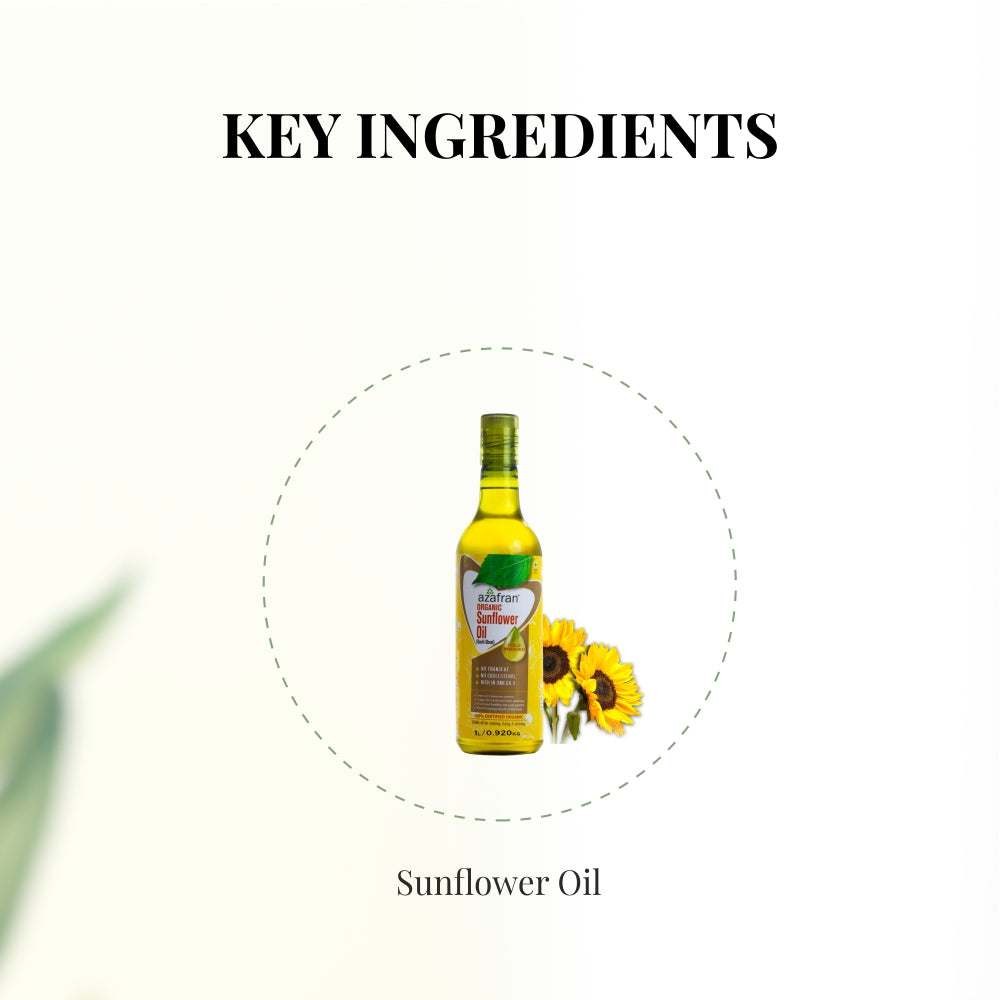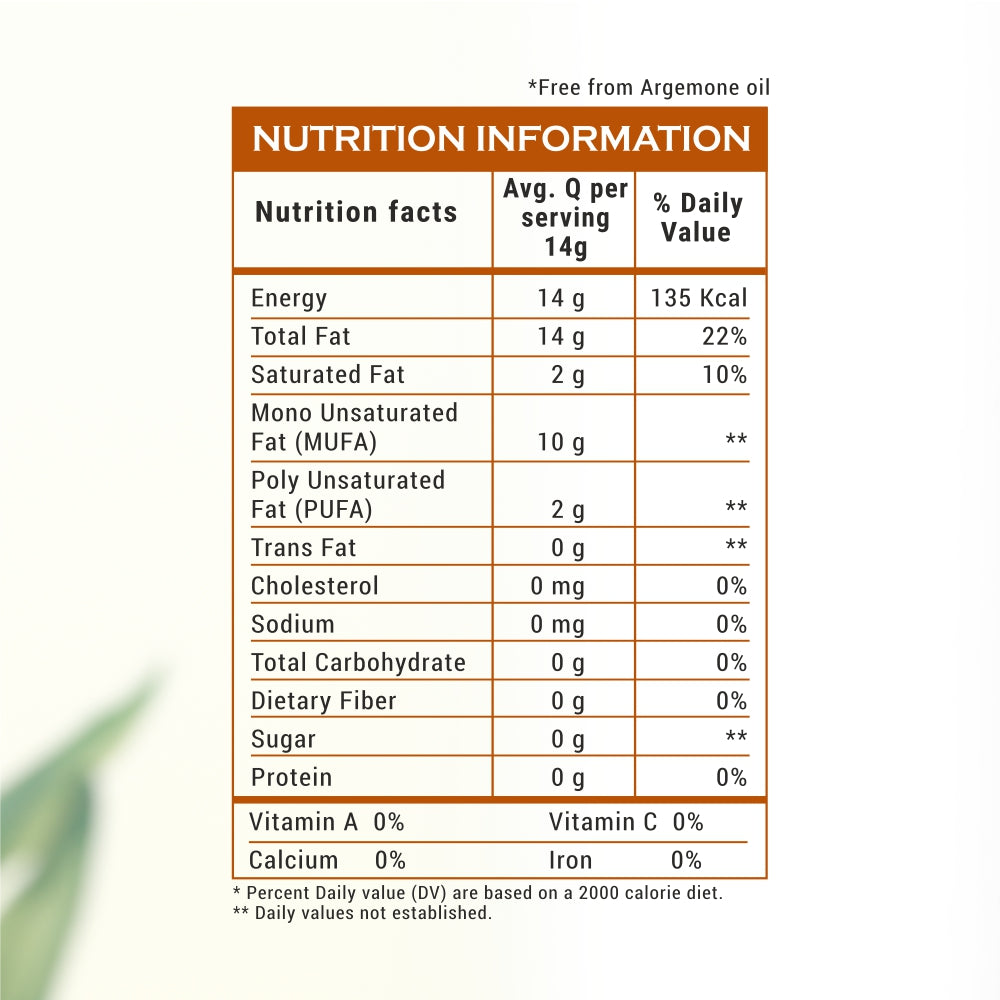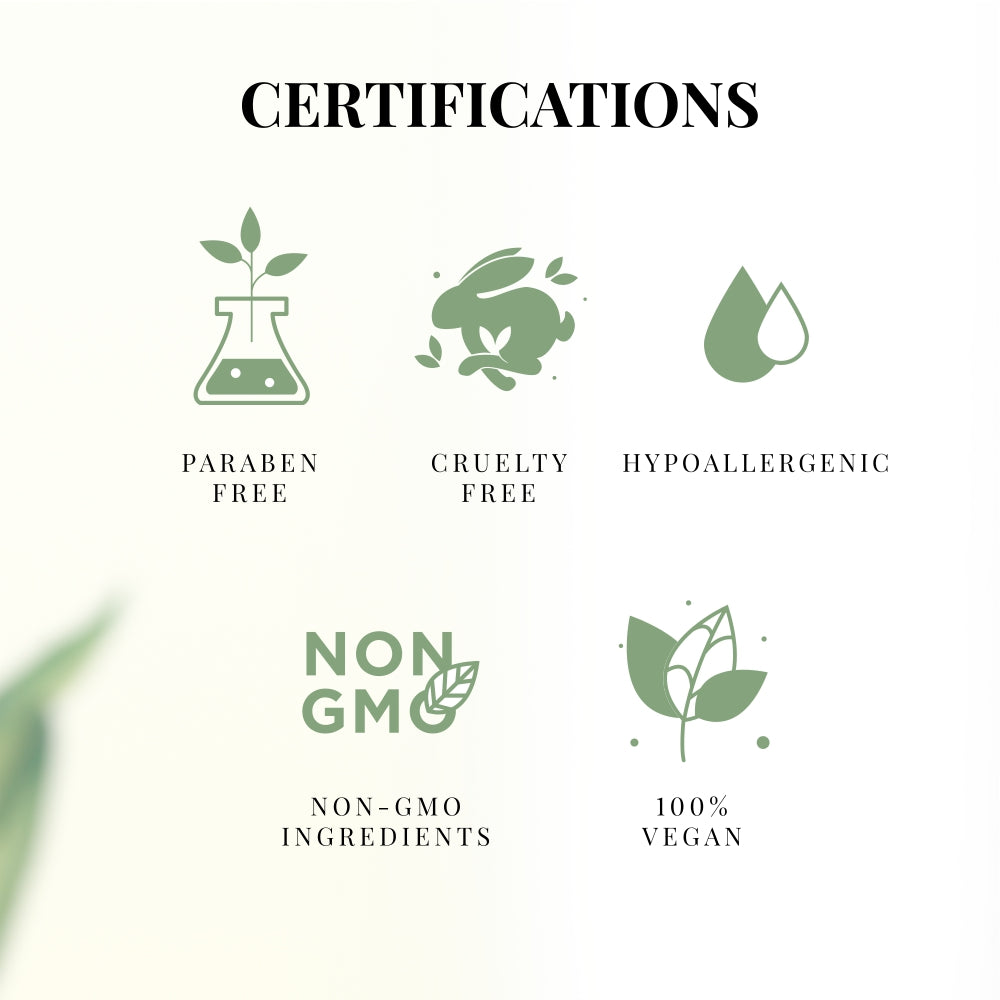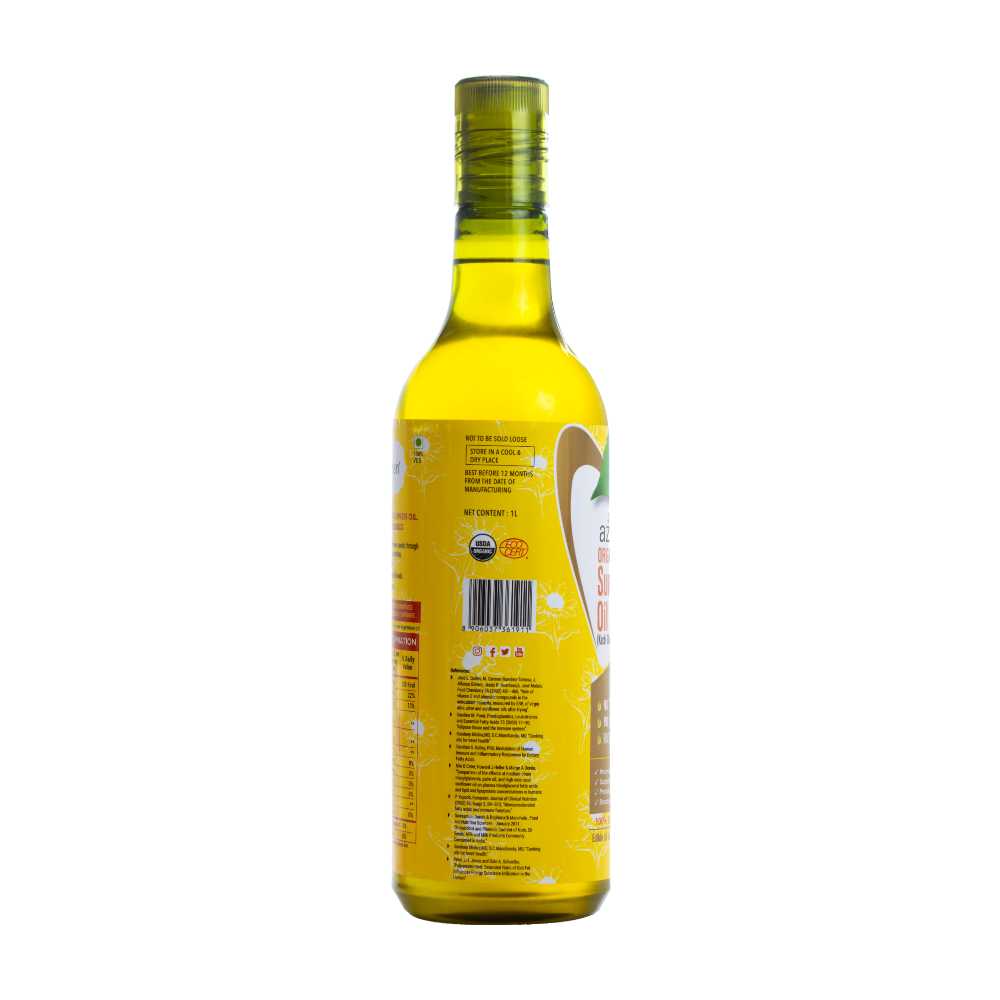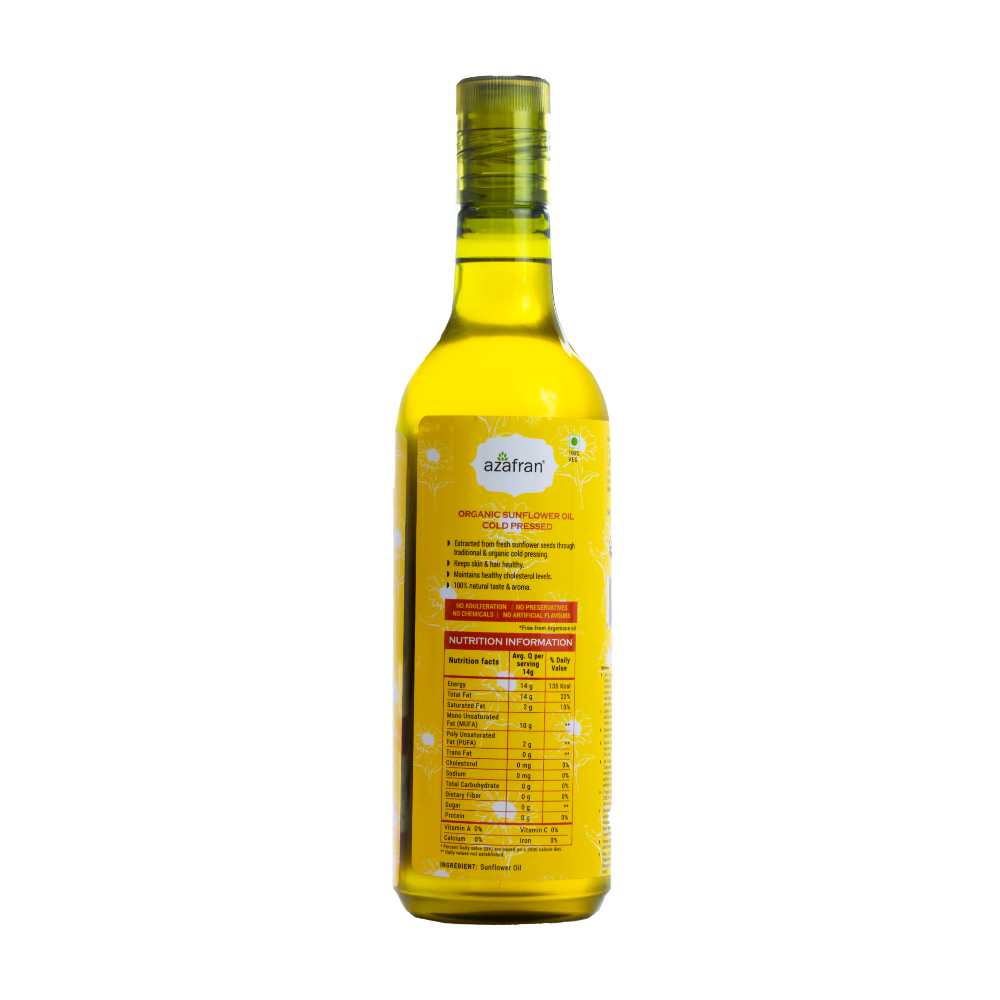 Organic Sunflower Oil (Cold Pressed)

• Cold-pressed to keep nutrients & flavour intact
• No trans-fats & cholesterol
• Promotes cardiovascular wellness & healthy nervous system
• Helps improve immune system & energy levels
• Rich in antioxidants, omega 9 and vitamin A & E
• No adulteration, preservatives, chemicals or artificial flavours
• Certified by COSMOS natural, Jaivik Bharat, Eco-Cert, USDA Organic


In stock
Experience all-round wellness with our natural, organic sunflower oil, which is extracted using the traditional cold-pressed method that preserves rich nutrients, flavour and aroma of the oil for maximum effectiveness. It is rich in antioxidants, monounsaturated fats, omega 9, gamma alpha-linolenic acid (GLA), vitamin A & E, is good for the heart & skin and boosts energy levels. In short, protects every part of the body - inside and out. The best choice for those hoping to go green in their kitchen!

 An edible oil that's versatile, that can also be used as hair oil or for skincare. Azafran's light, golden, edible Sunflower cold-pressed oil is your buddy in healthy digestion, made using only the freshest sunflower seeds. 
 Give yourself a healthier tomorrow, by switching to Azafran Organic Sunflower Oil that's better for you & Mother Earth!
 We are Certified  Organic, Vegan, cruelty-free and all-natural. All our products are made with carefully sourced ingredients for effective, targeted action and a conscious lifestyle for you and your loved ones. 
 Note: High smoke point, makes it an effective product for frying and sautéing foo