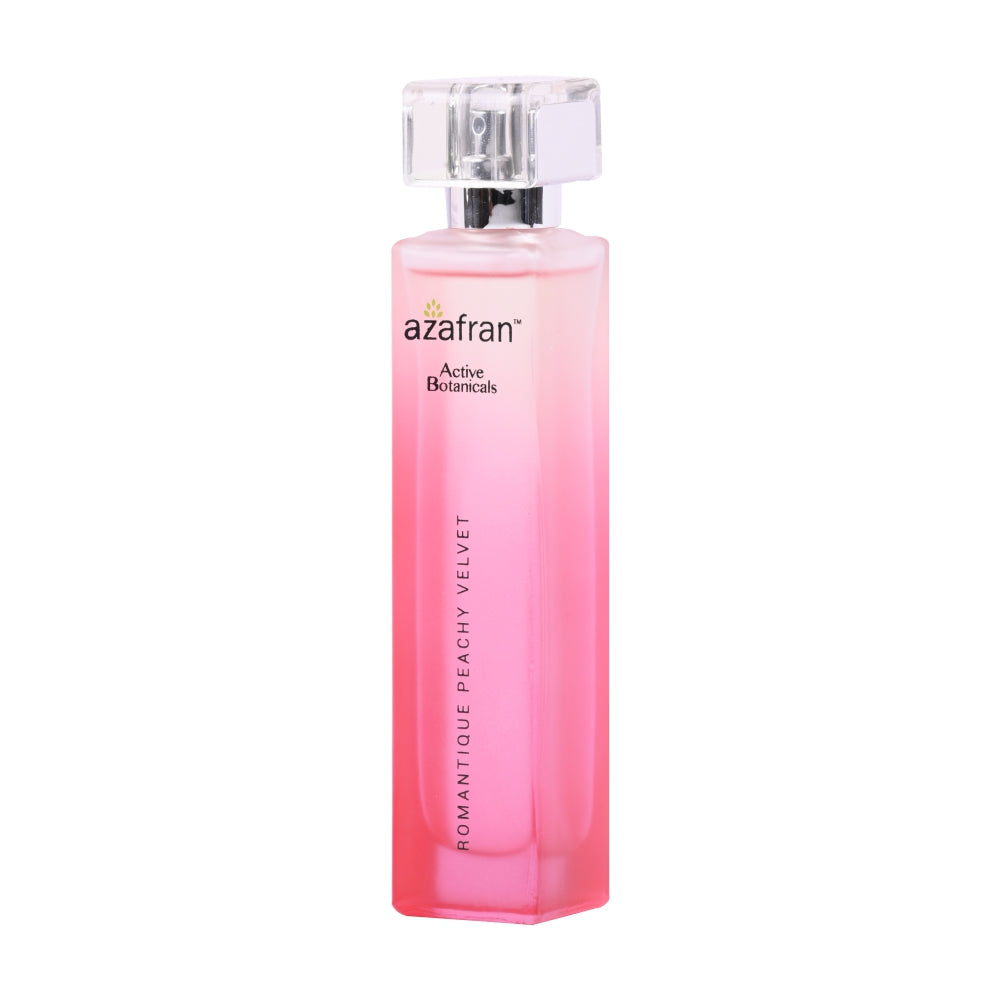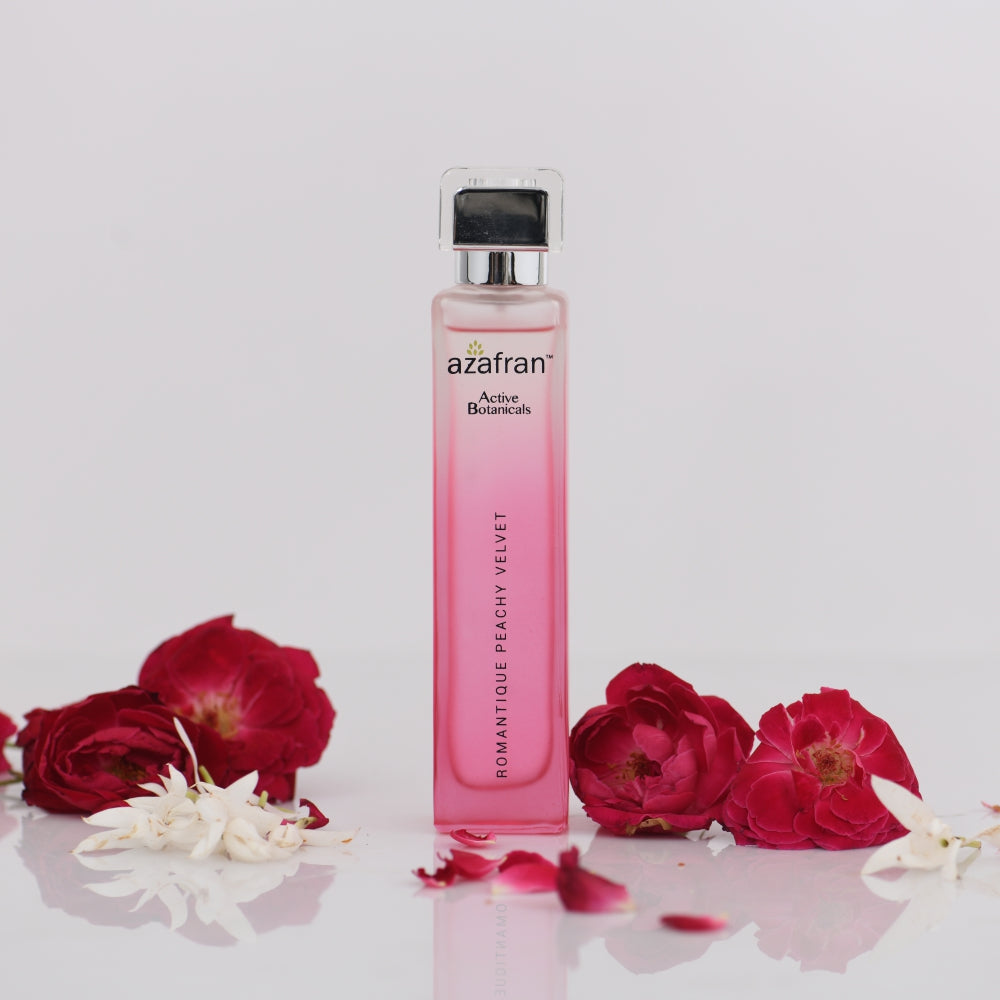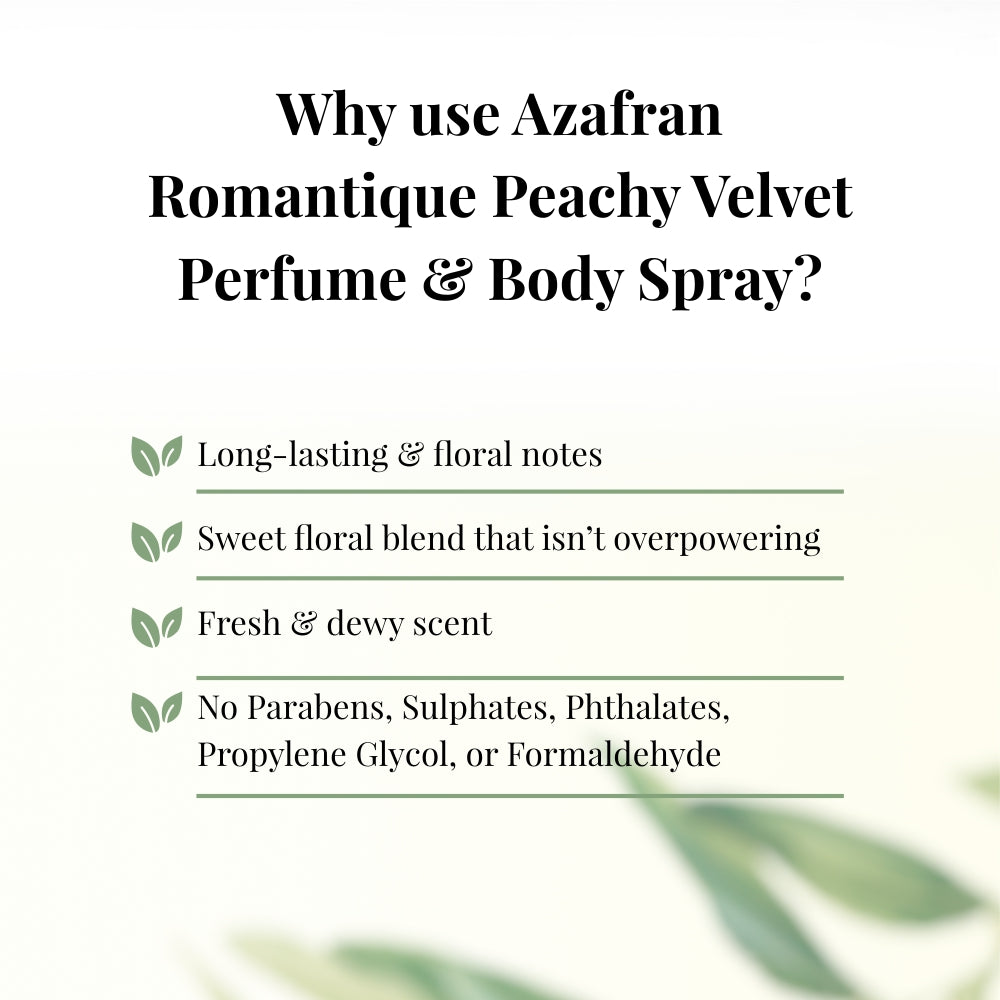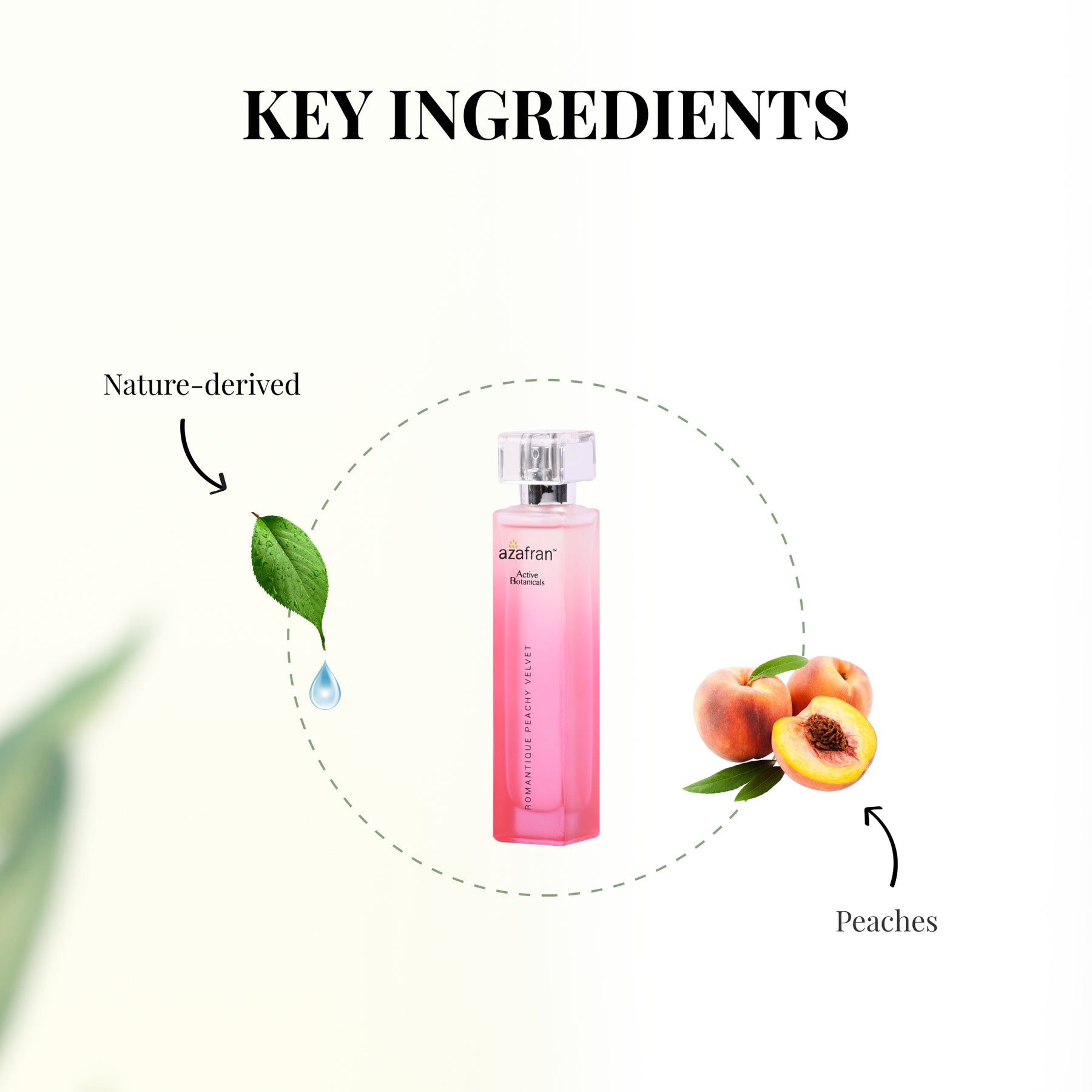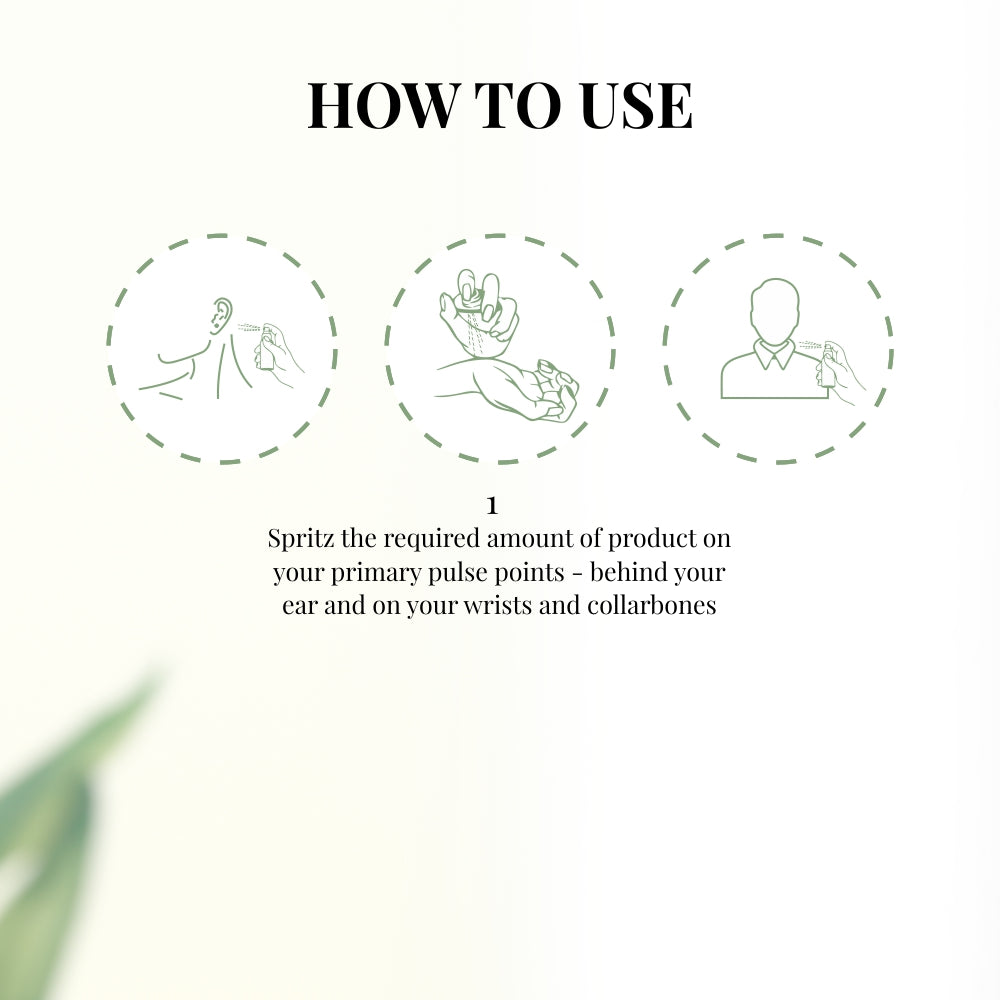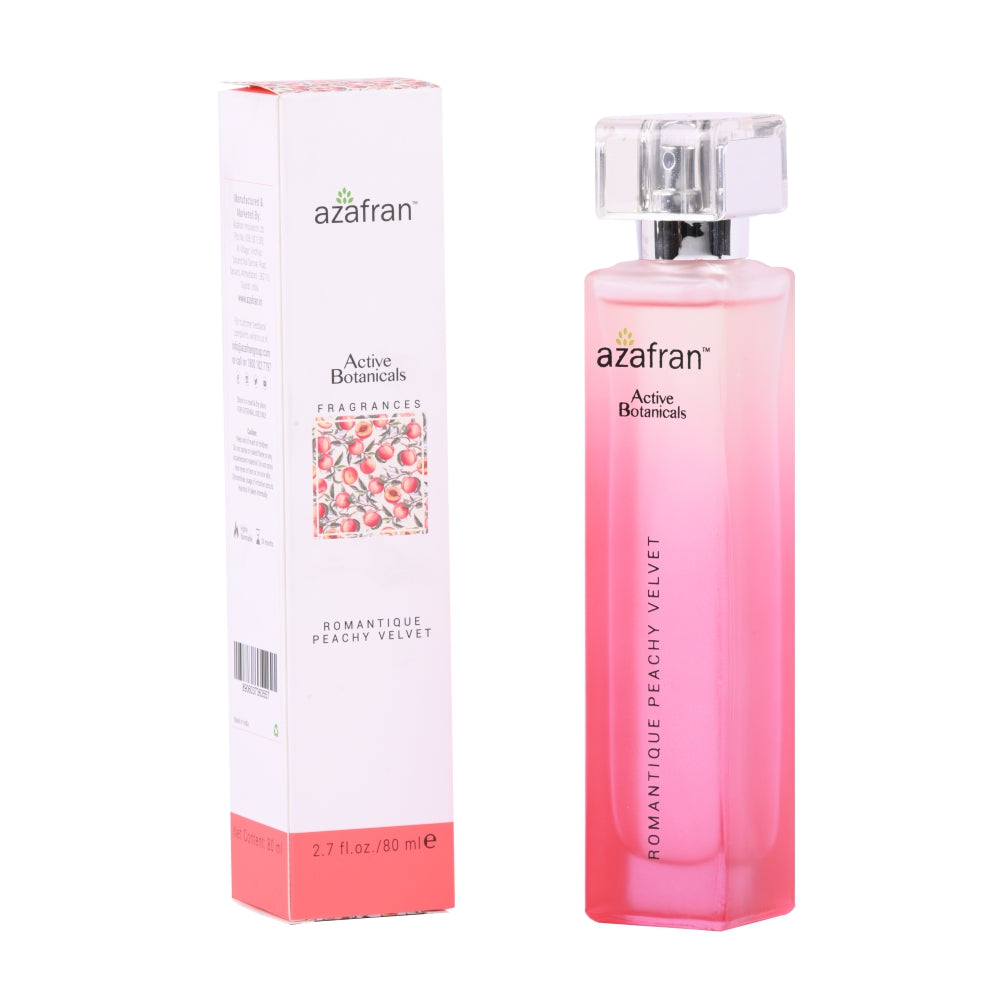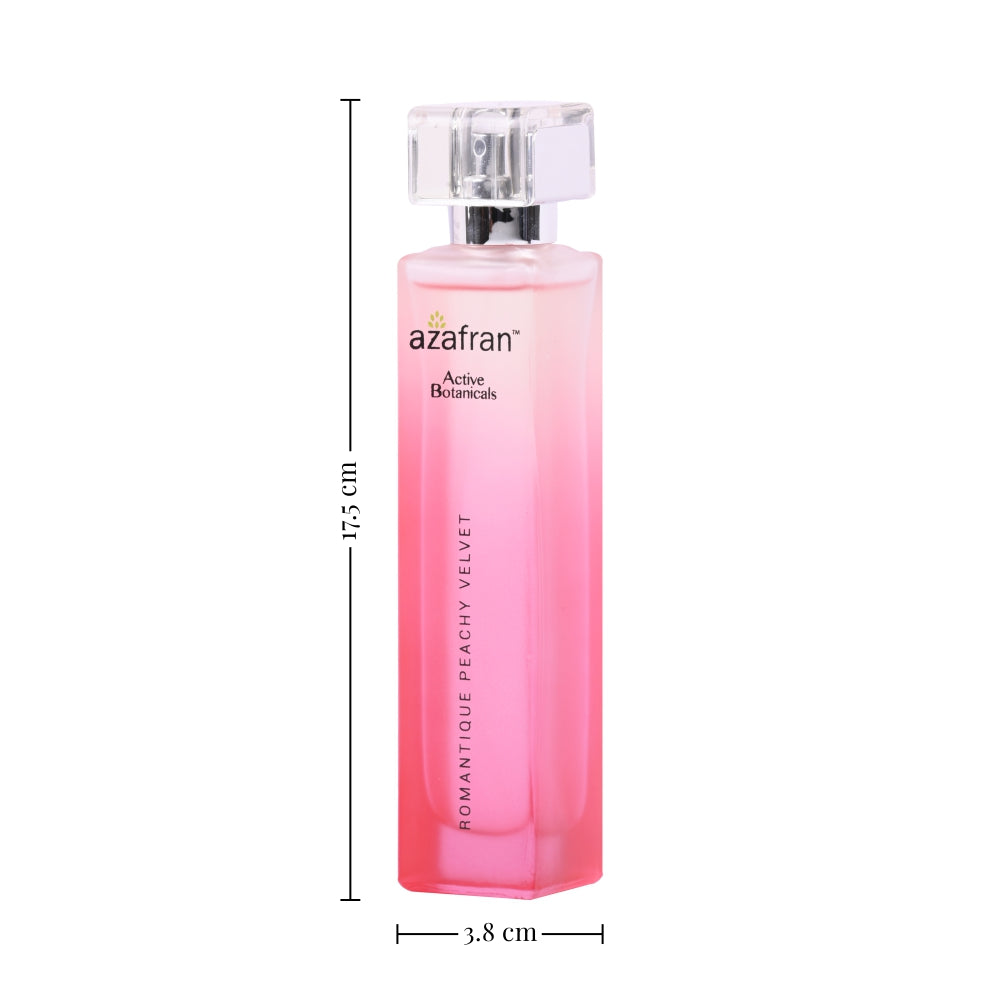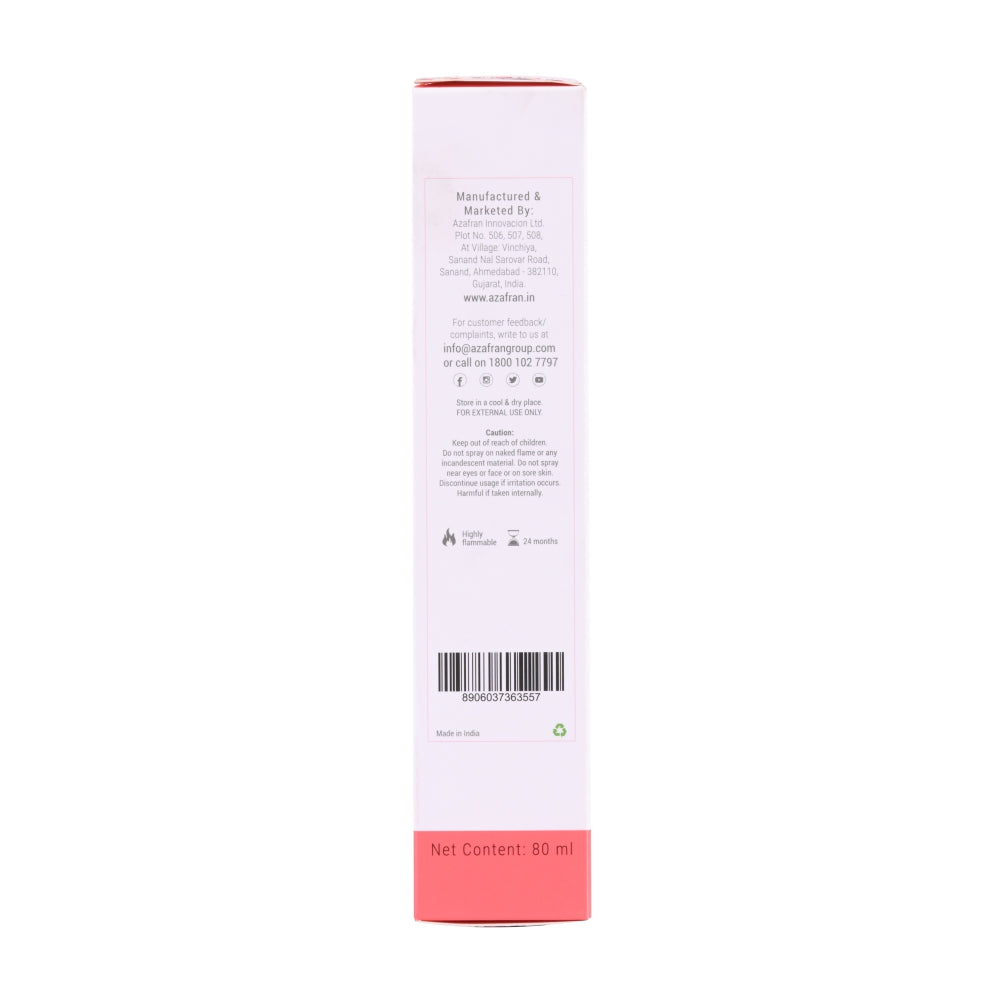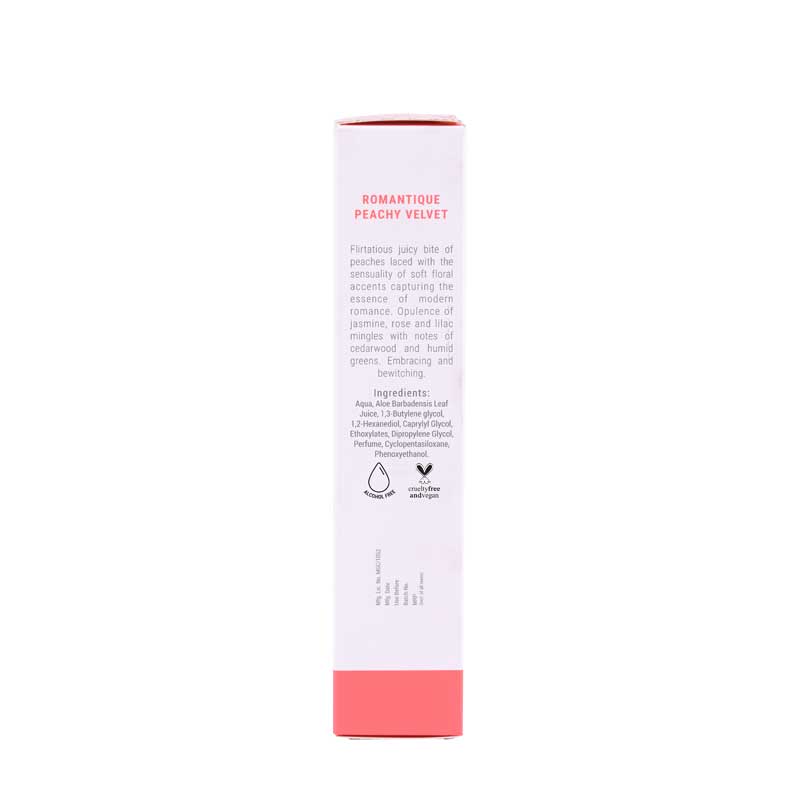 Romantique Peachy Velvet
• Long-lasting & floral notes
• Sweet floral blend that isn't overpowering
• Fresh & dewy scent
• No Parabens, Sulphates, Phthalates, Propylene Glycol, or Formaldehyde


A little bit sweet, a little bit sexy – this blend of aromatic peaches and soft floral accents captures the essence of the modern romantic. In it, the opulence of jasmine, rose, and lilac mingles with notes of cedarwood and humid greens. This flirty scent is sure to engulf your senses. Tantalise your senses & get ready to fall in love!
 We are Vegan, cruelty-free, all-natural and all our products are made with carefully sourced ingredients for effective, targeted action. Better for you and the planet!
 Peaches:

 Great for aromatherapy, peach is also known to be rich in vitamin C and E, slowing the ageing process. It helps maintain firm, nourished skin.
Spritz the required amount of product on your primary pulse points - behind your ear and on your wrists and collarbones