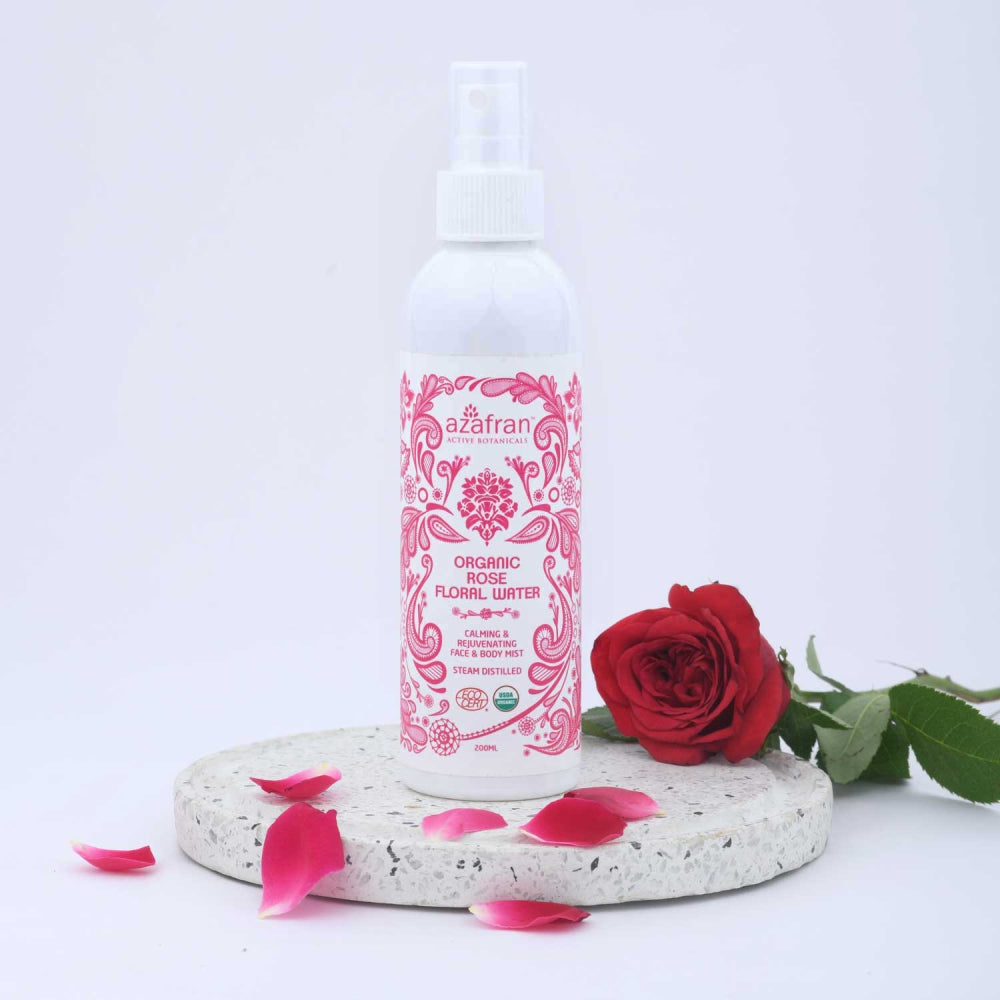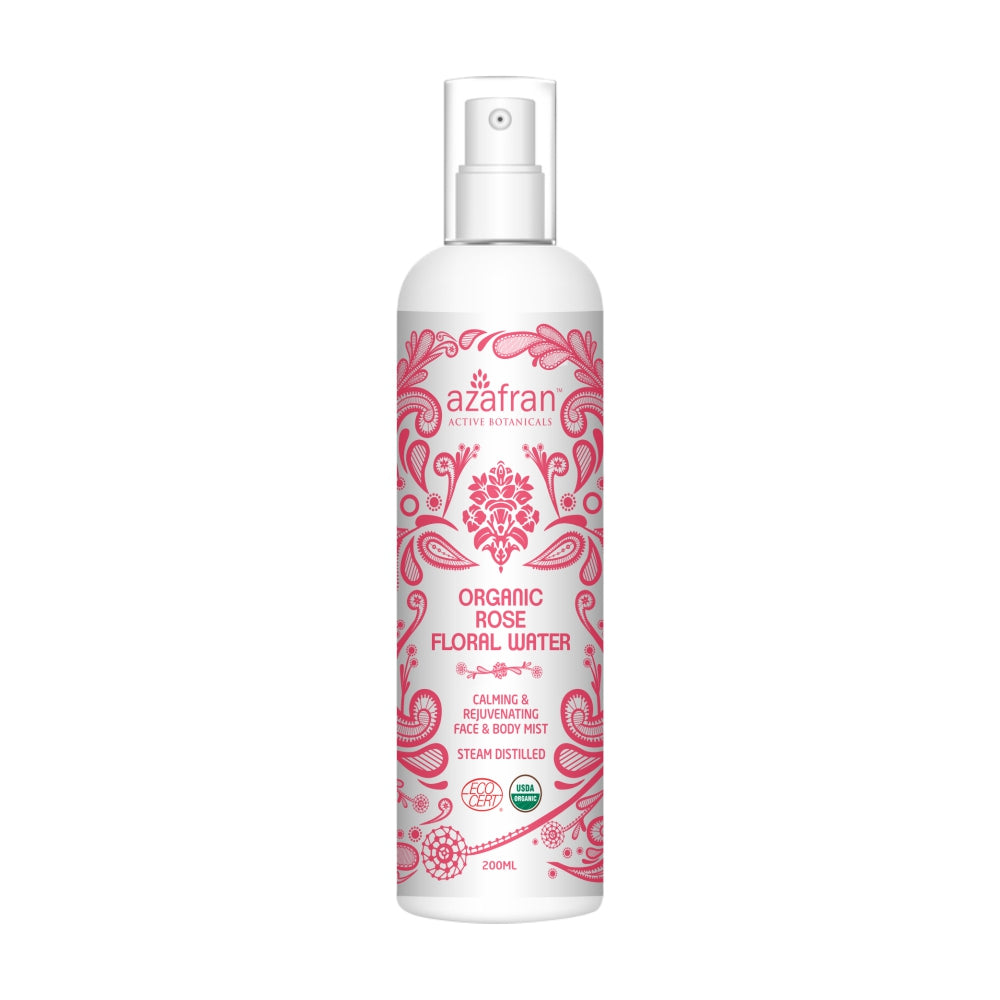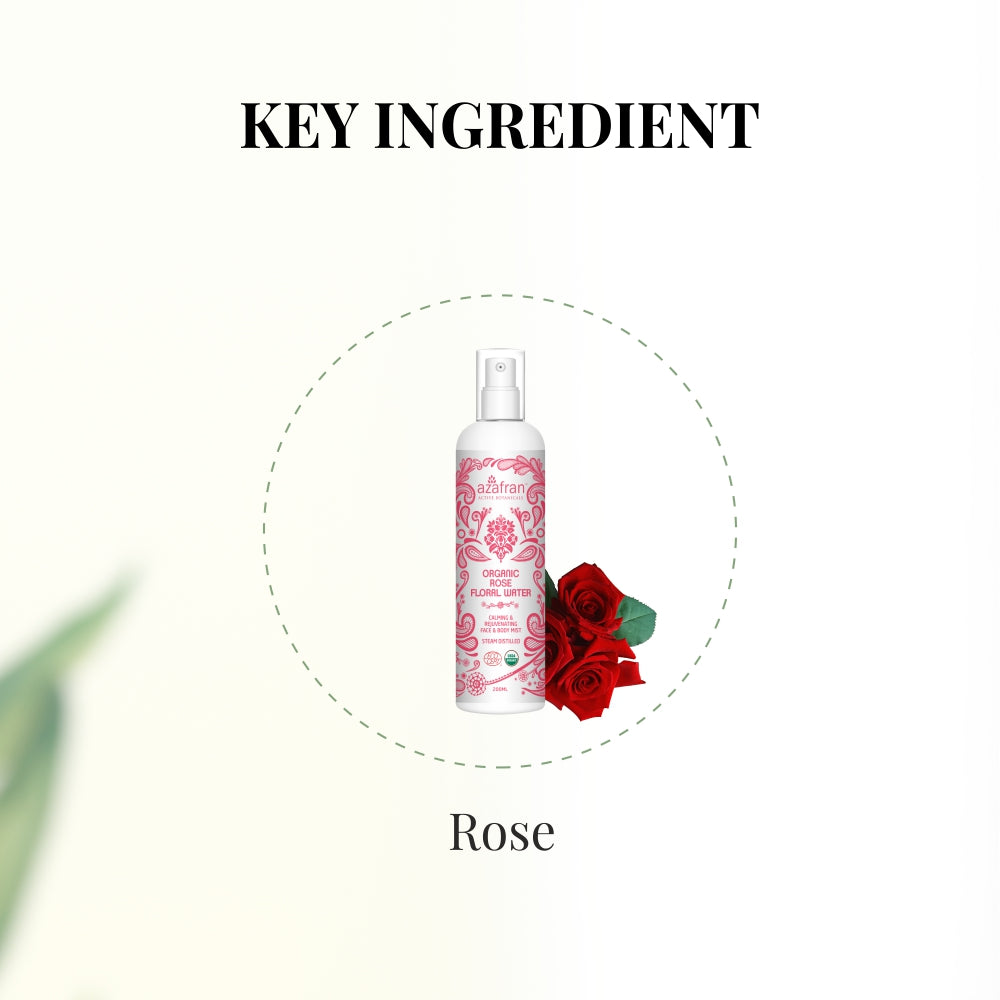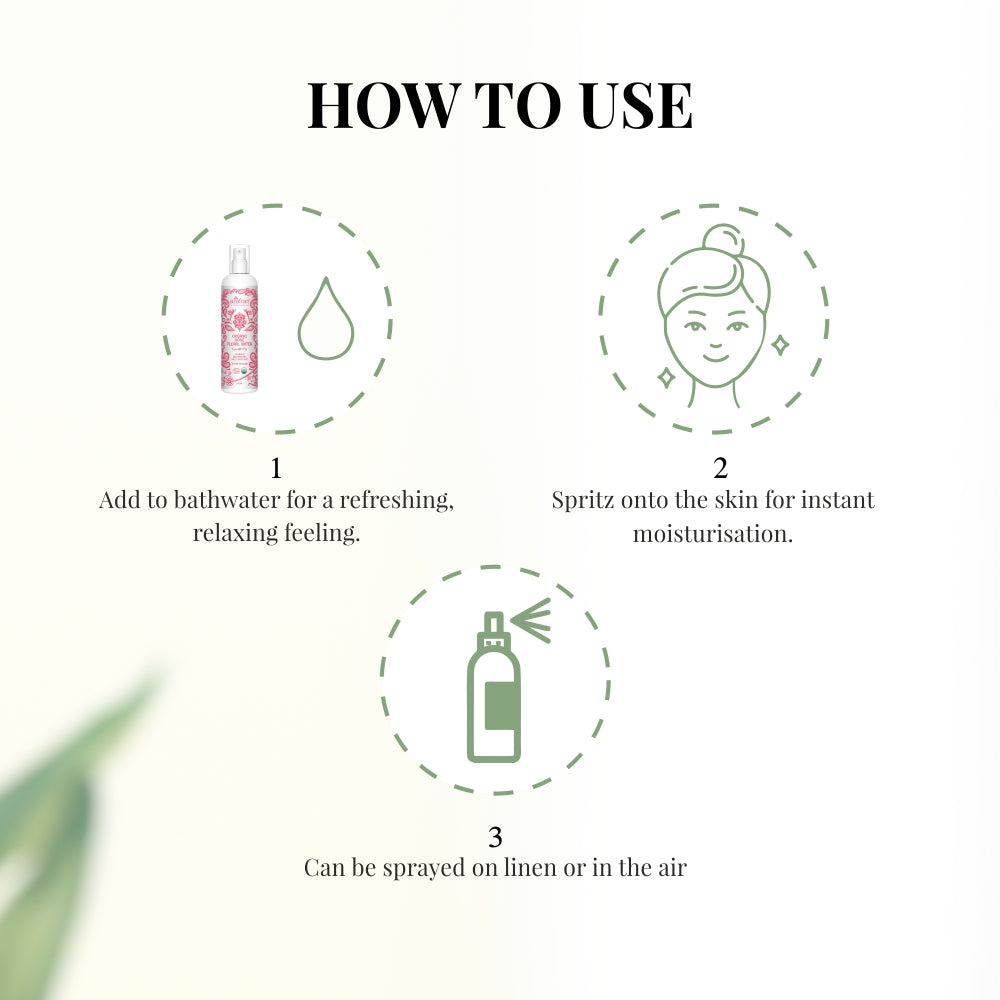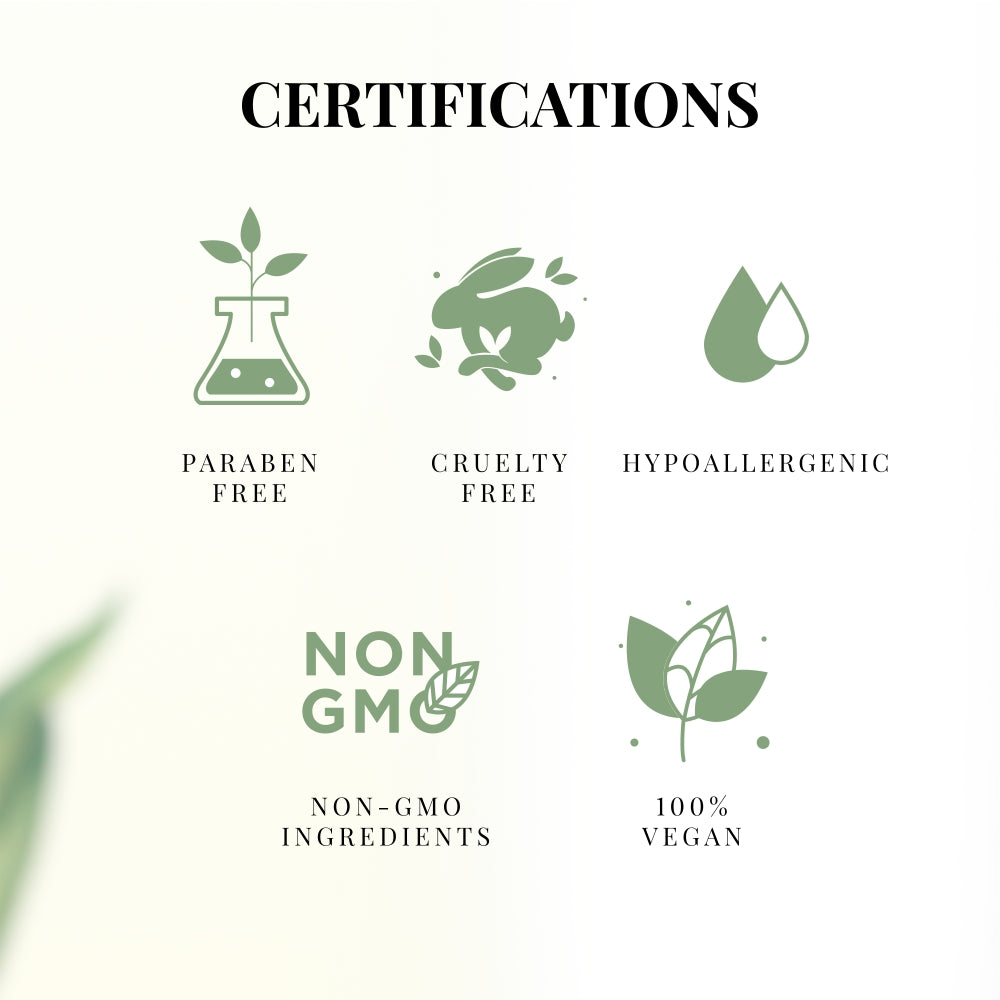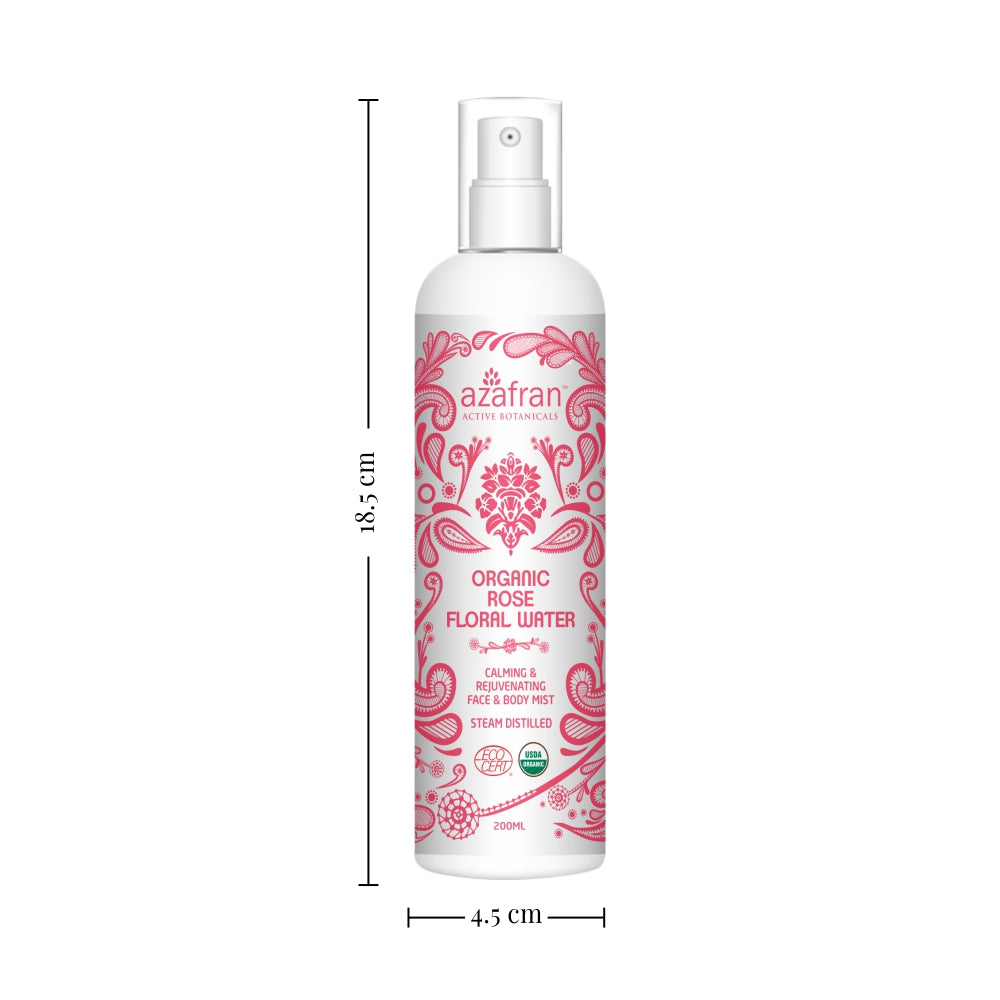 Organic Rose Floral Water
• Gently tones & moisturizes
• Refreshes, soothes & cools skin
• Anti-microbial and calming
• Suitable for all skin types
• No Alcohol, Parabens, Sulphates, Phthalates, or artificial fragrance
Rejoice with Rose Floral Water from Azafran, cultivated from the gorgeous, pink flower petals of Rosa Damascena, originated in the Bulgarian countryside. Rose possesses a sweet aroma and the power to balance the skin due to its anti-microbial and astringent properties. It is moisturising, especially for dry, healing, or ageing skin. It also cools sunburn. Enhances your mood & soothes your skin with just one spritz!
We are Vegan, cruelty-free, all-natural and all our products are made with carefully sourced ingredients for effective, targeted action. Better for you and the planet!
 
Rose:

 

Not just rose itself, even the aroma of the botanical is beneficial. It helps to soothe skin irritation, redness & infections. It is also rich in antioxidants & moisturising properties. The scent of rose enhances the mood & relieves headaches.

1. Add to bathwater for a refreshing, relaxing feeling.
2. Spritz onto the skin for instant moisturisation.
3. Can be sprayed on linen or in the air