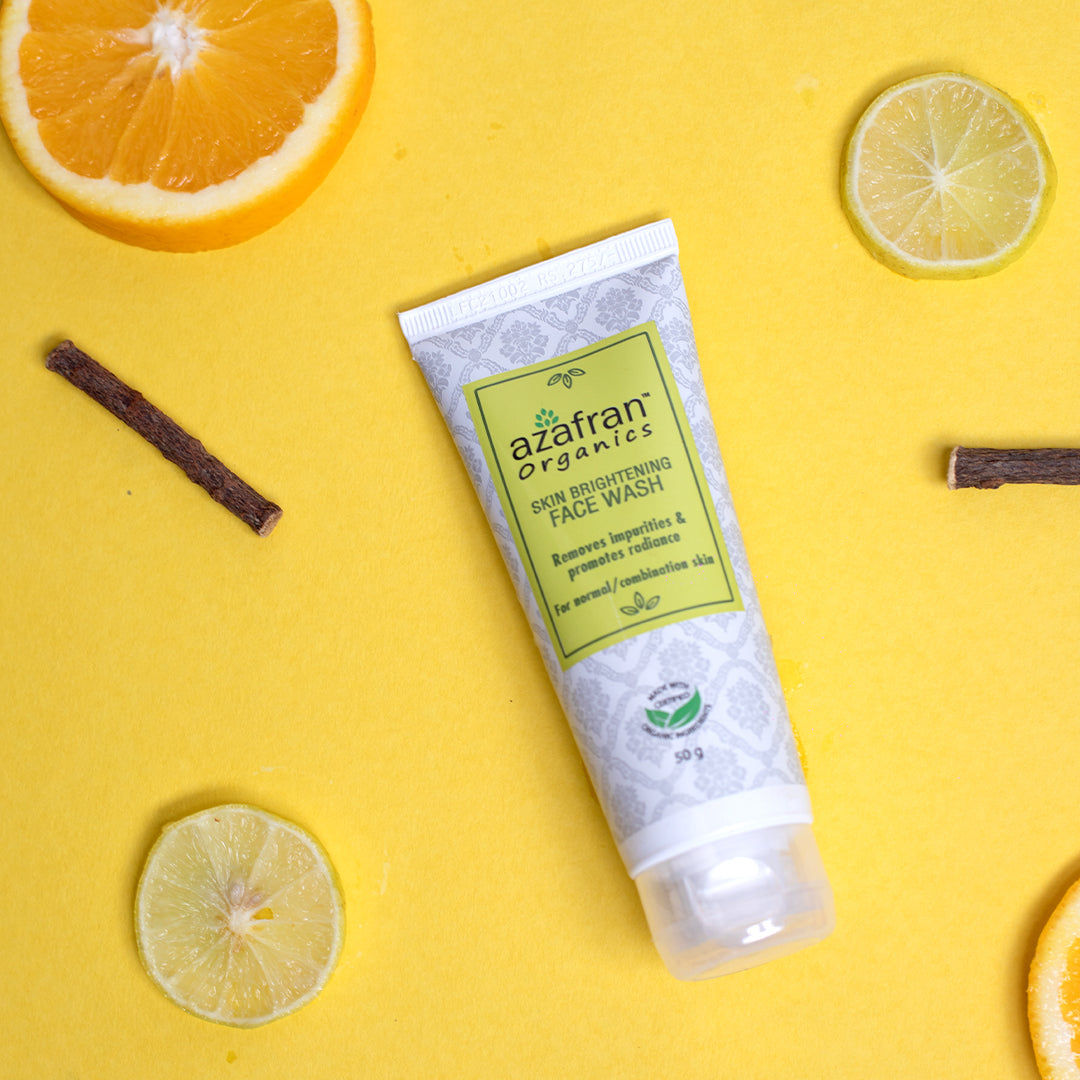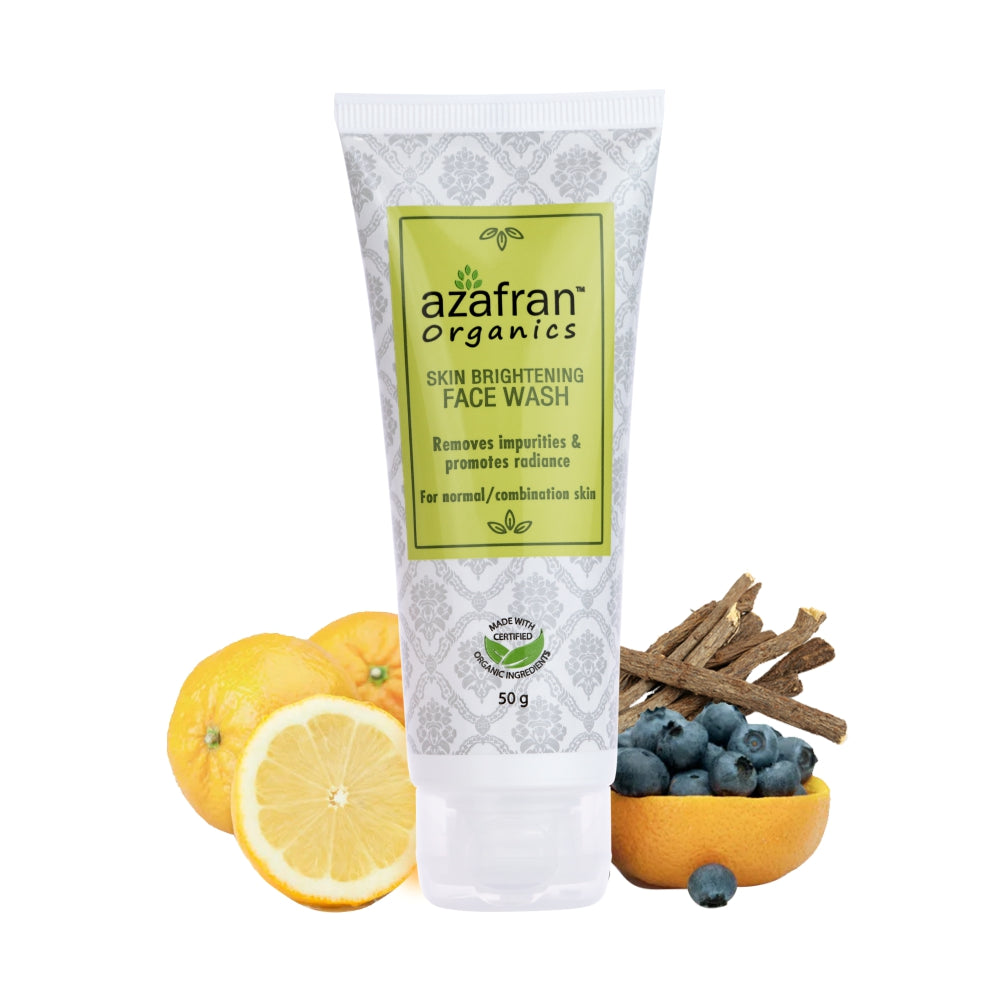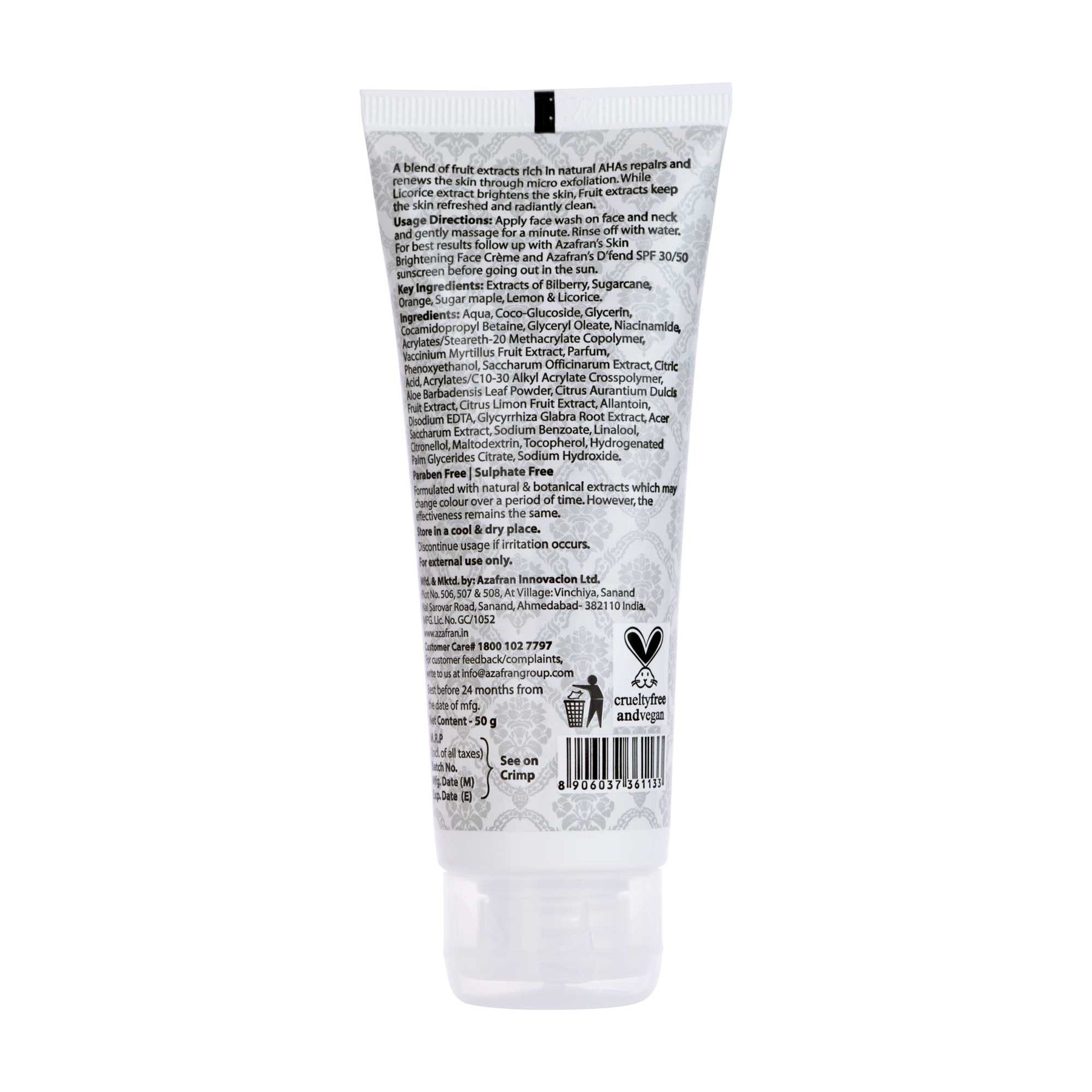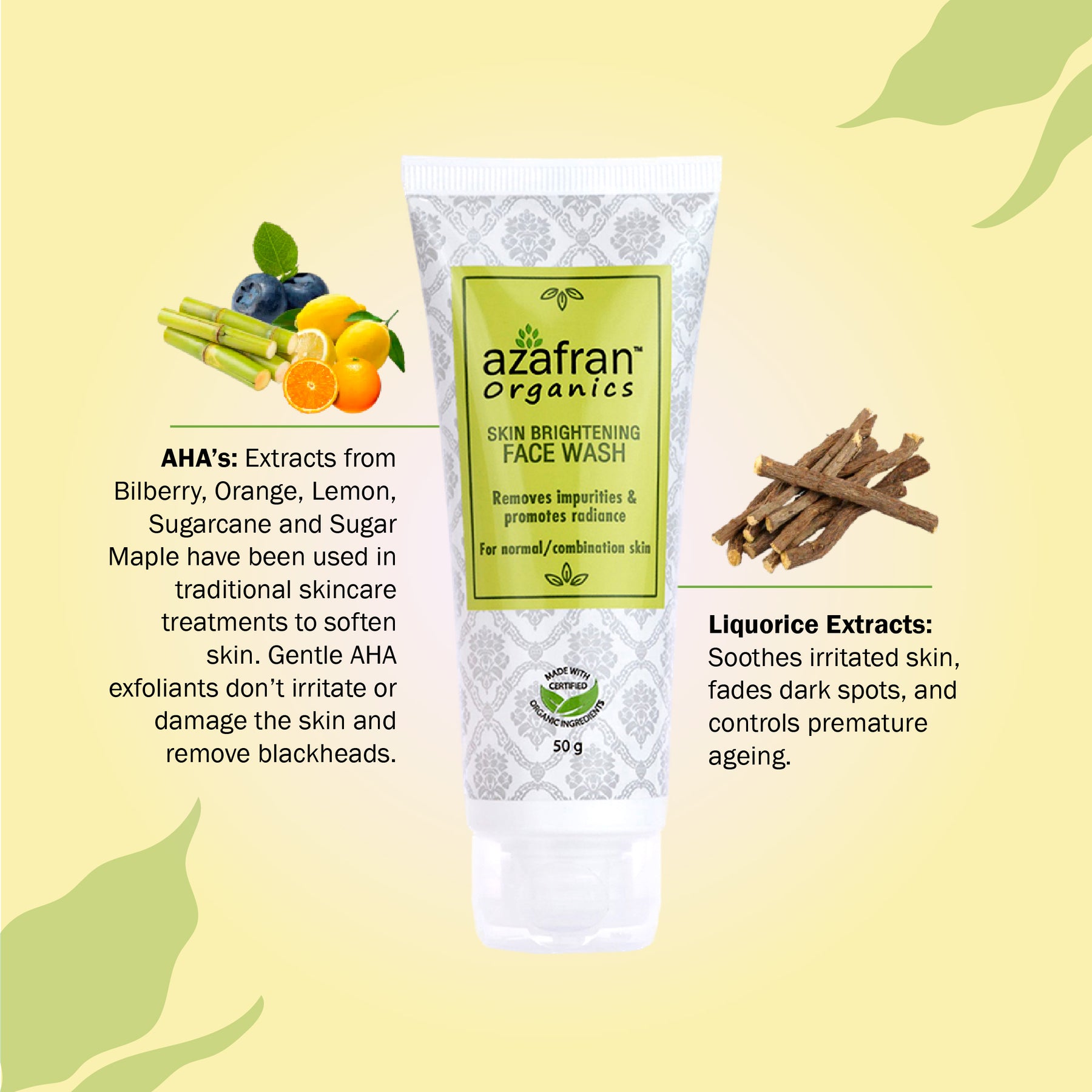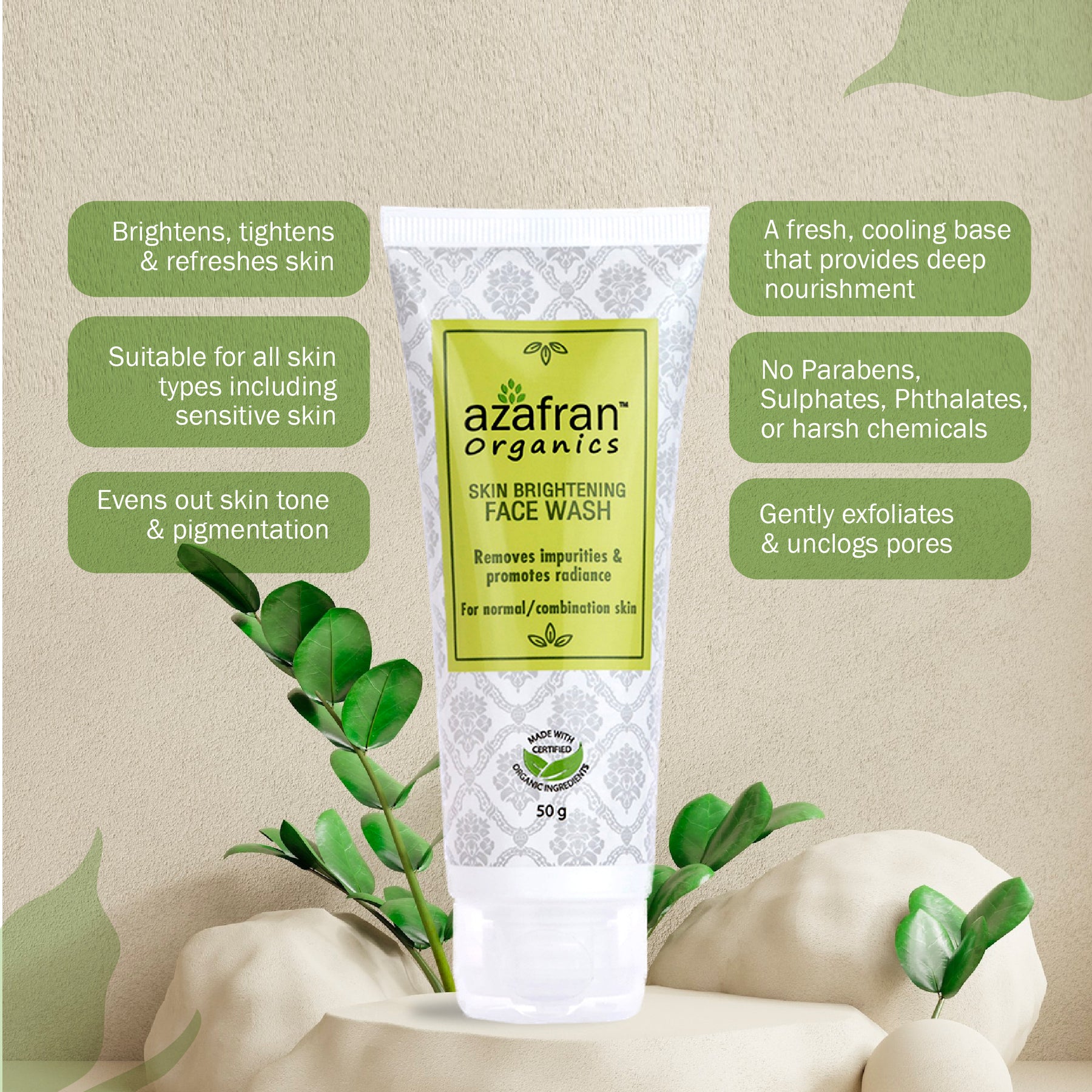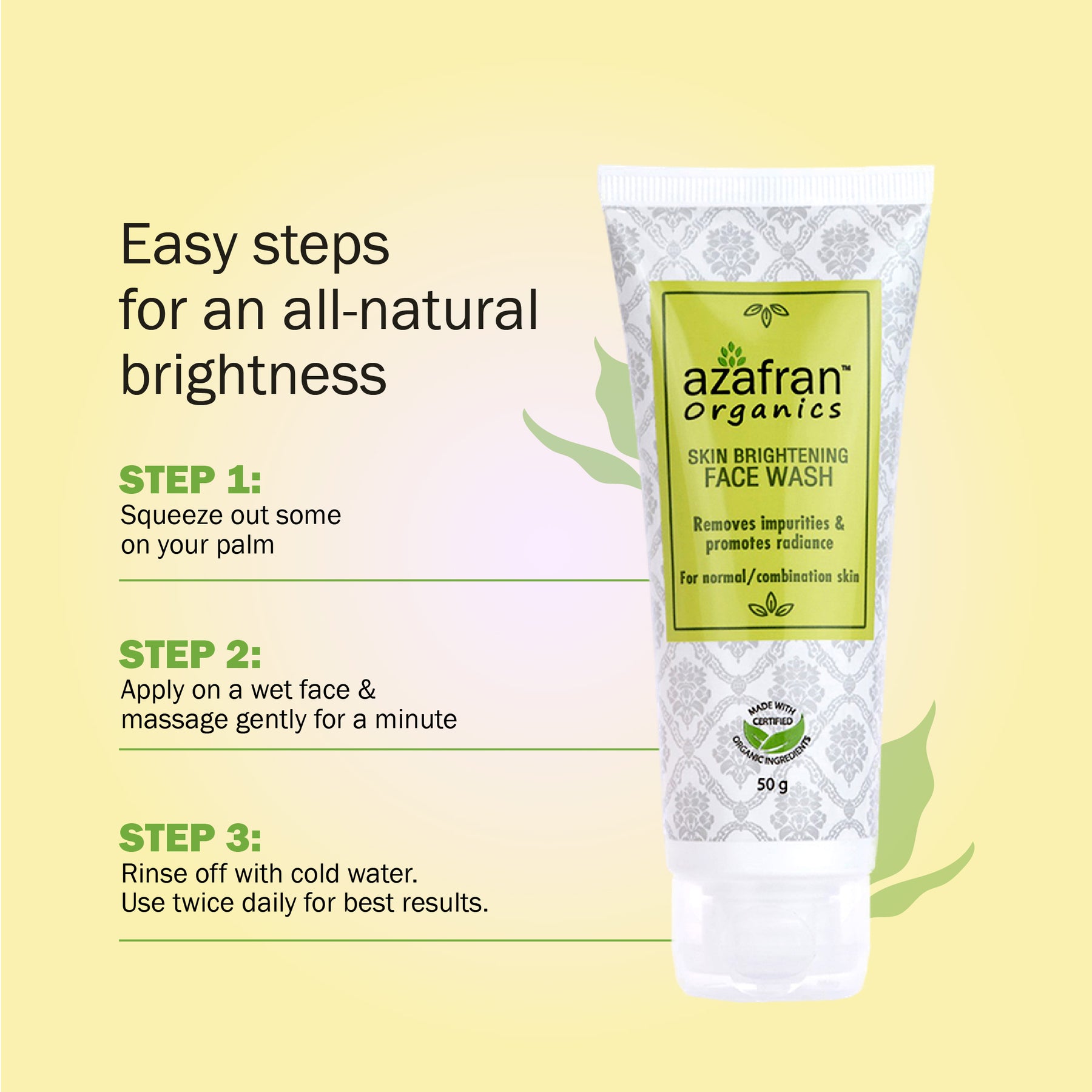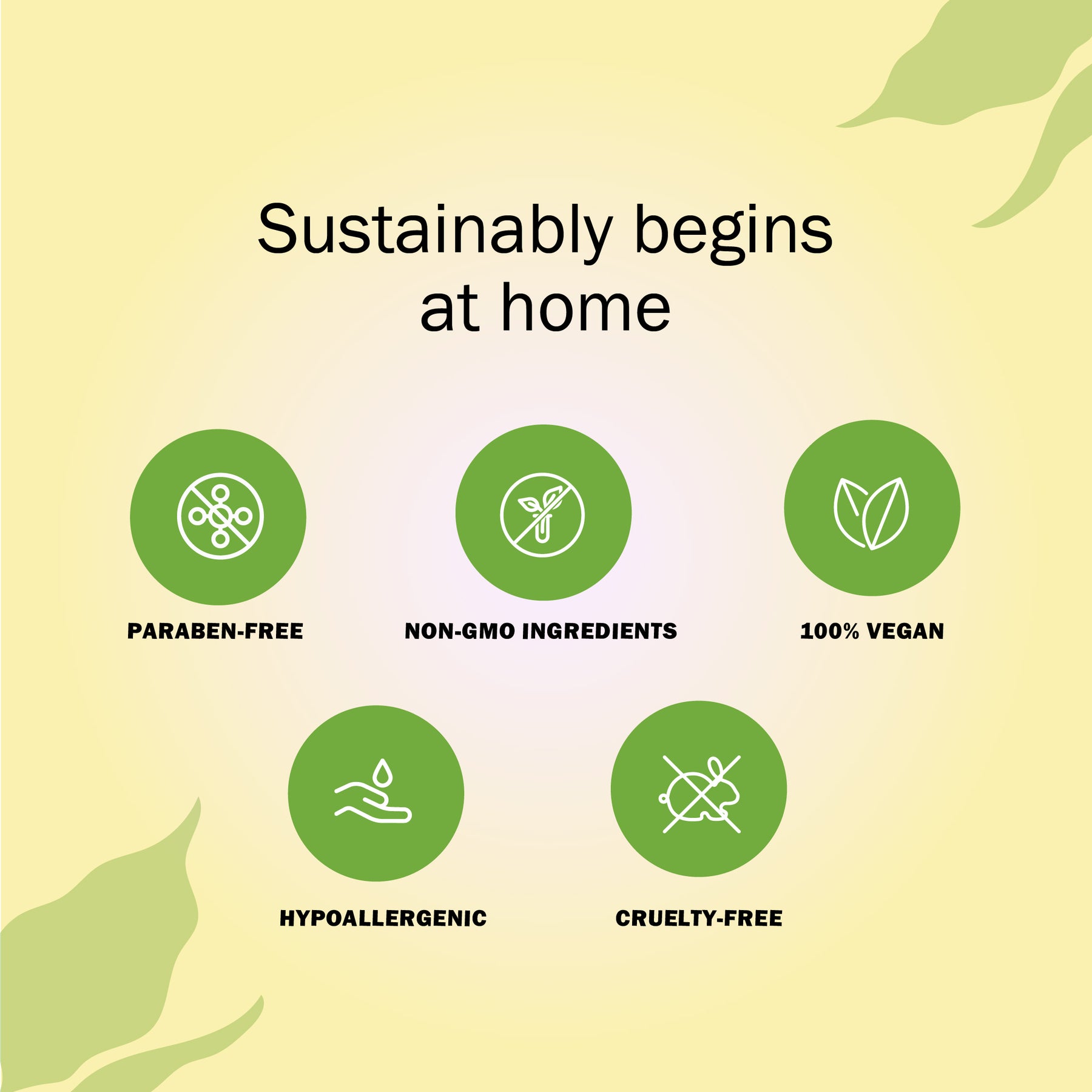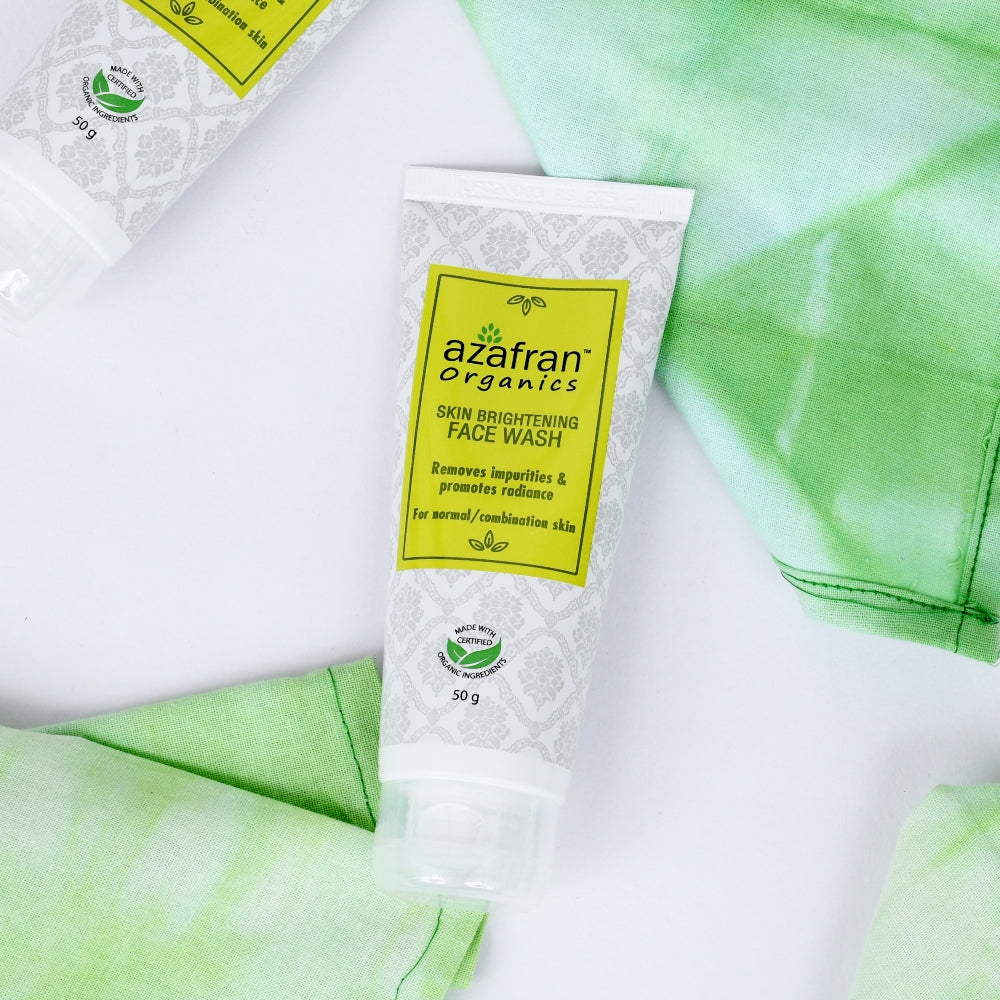 Organic Skin Brightening Face Wash
• Brightens skin tone and restores natural glow.
• Improves hydration and revitalises skin.
• Deeply cleanses skin to refresh & brighten.
• A fresh cooling base promotes nourishment.
• For all skin types: Dry and sensitive skin type loves this product.
Let skin's natural radiance shine through with this Skin Brightening Face Wash that cleanses and hydrates the skin. The natural fruit acids gently exfoliate to leave skin fresh and bright. Plus, natural AHAs stimulate collagen synthesis to plumpen the skin, while natural liquorice stimulates your skin from within, leaving you with glowing skin!
Our products are cruelty-free, vegan, paraben and sulphate free for effective results. We only create the highest quality and safest products for you!

We make buying the right organic face products in India easy - whether you're looking for a specific product, active beauty ingredient, or an organic cosmetic line.
Ingredients:
AHA's

 are extracted from Bilberry, Orange, Lemon, Sugarcane and Sugar Maple to unclog pores and exfoliate dead skin cells.

Natural Liquorice Extract replenishes skin moisture, rejuvenates and hydrates for a softer and smoother complexion.

1. Squeeze out some on your palm.
2. Apply on a wet face & massage gently for a minute.
3. Rinse off with cold water. Use twice daily for best results.