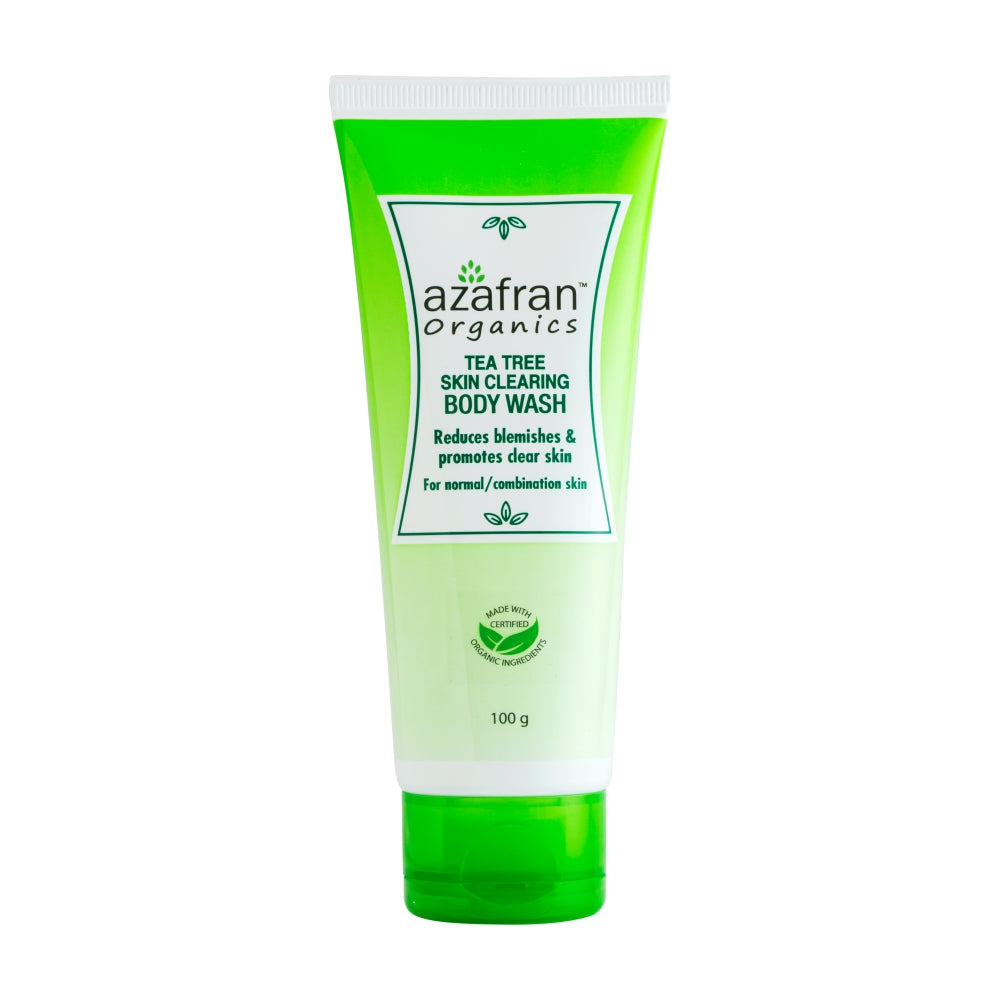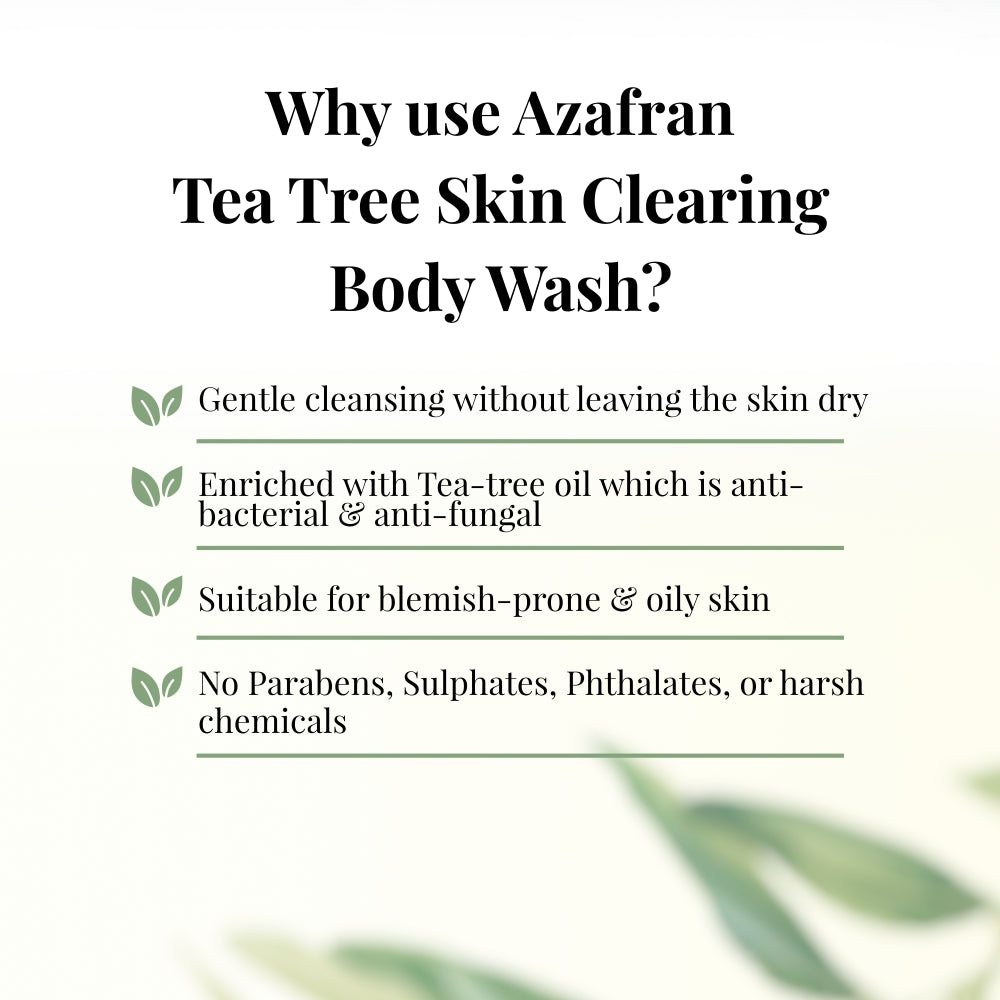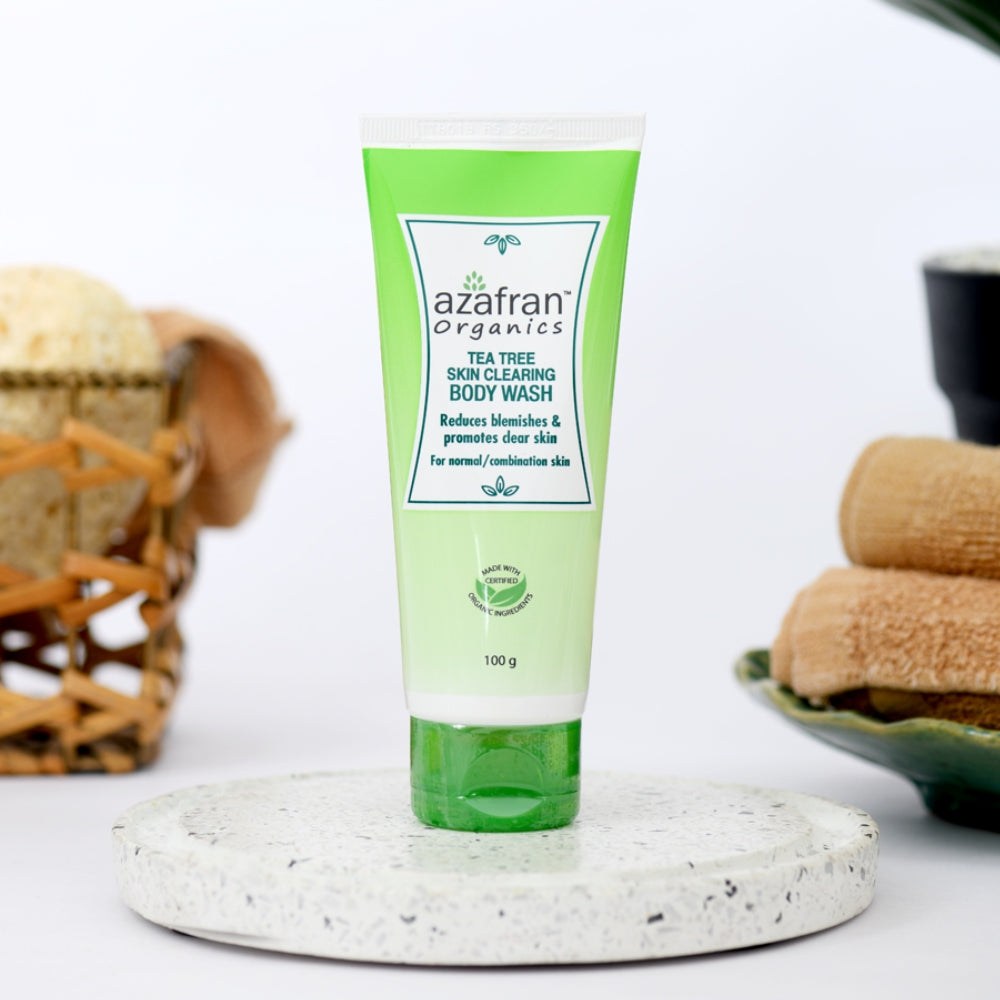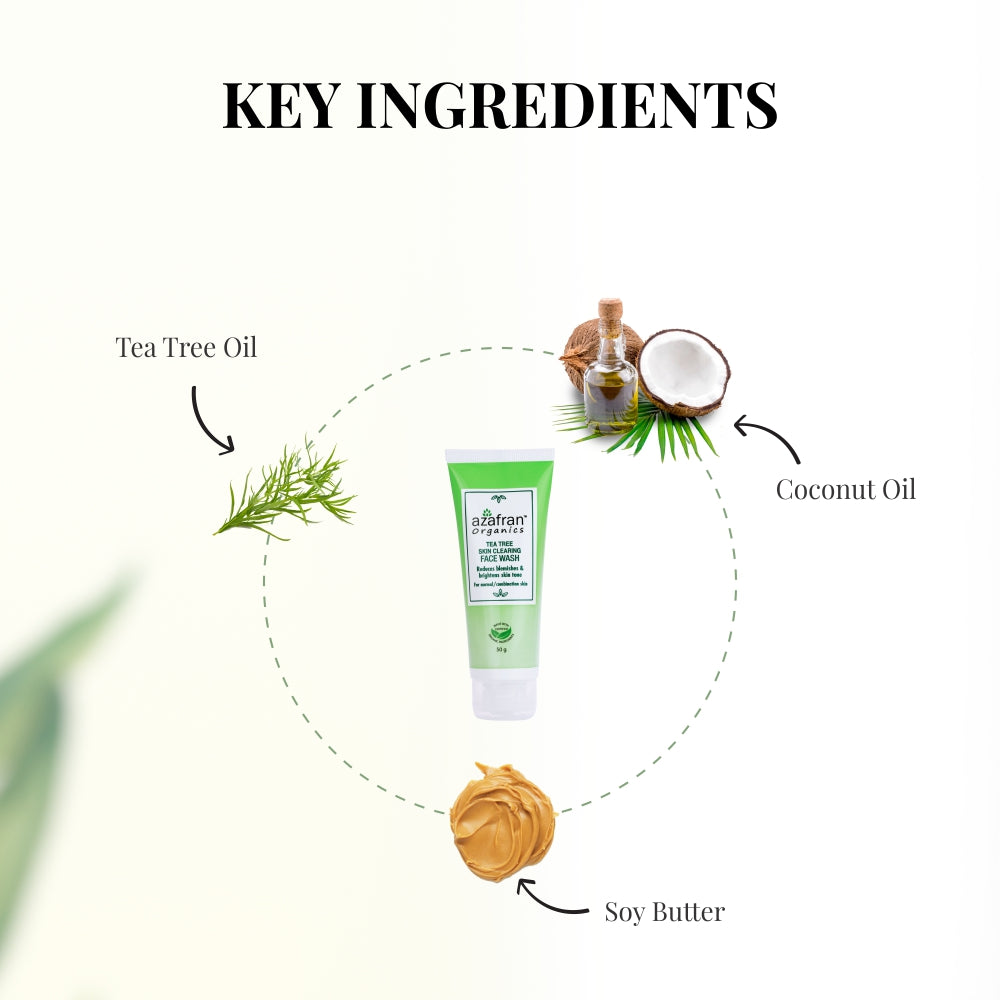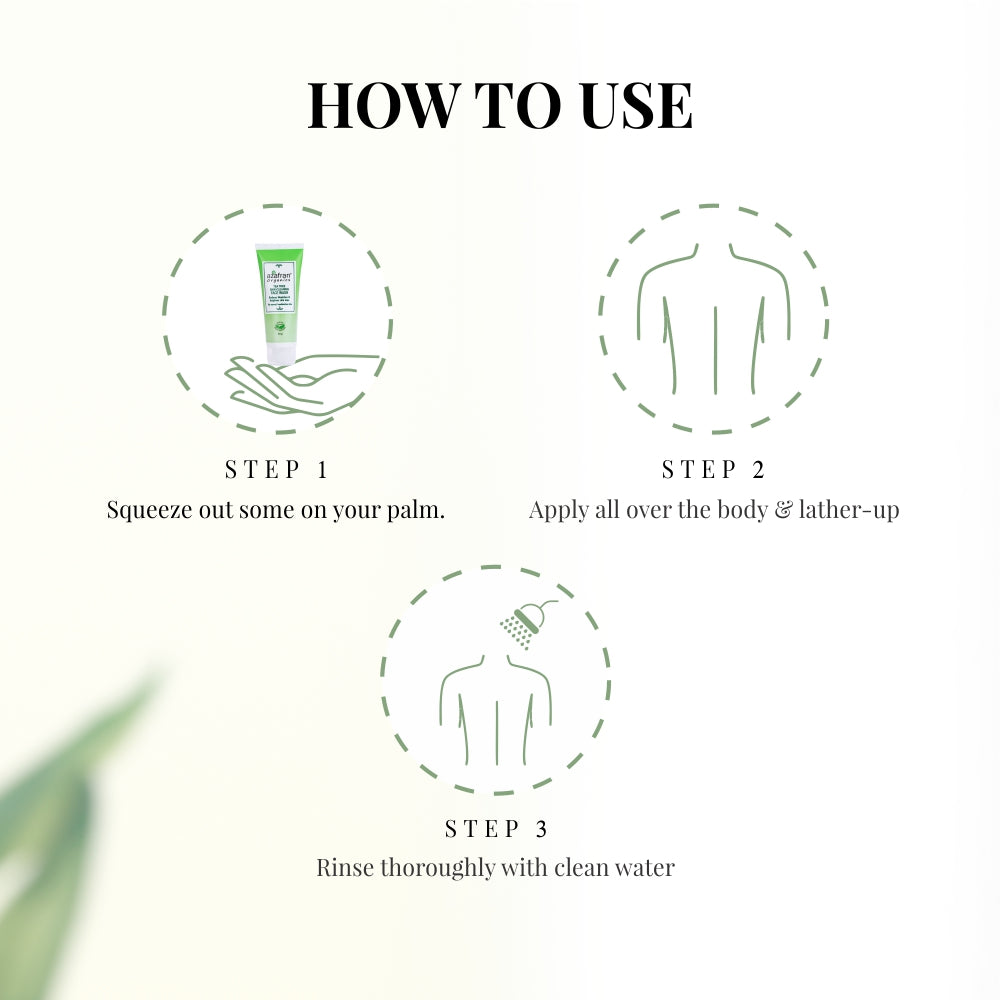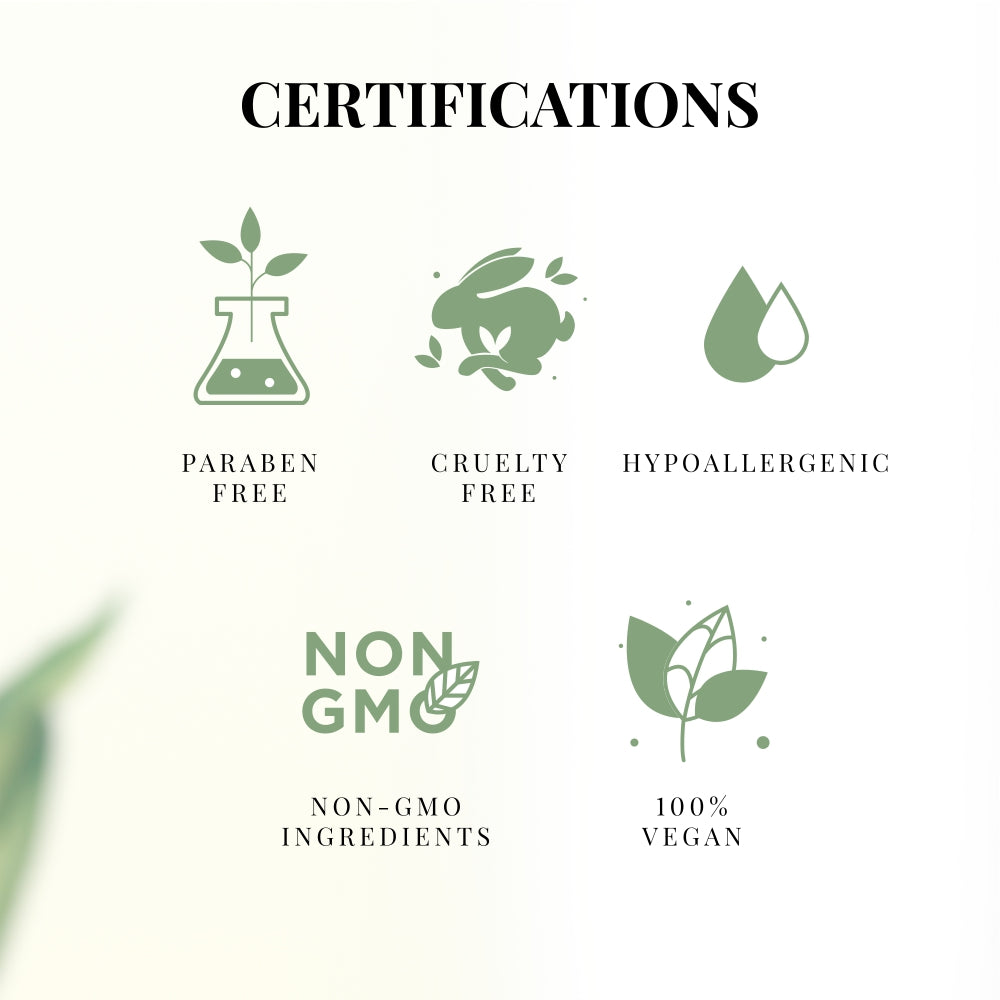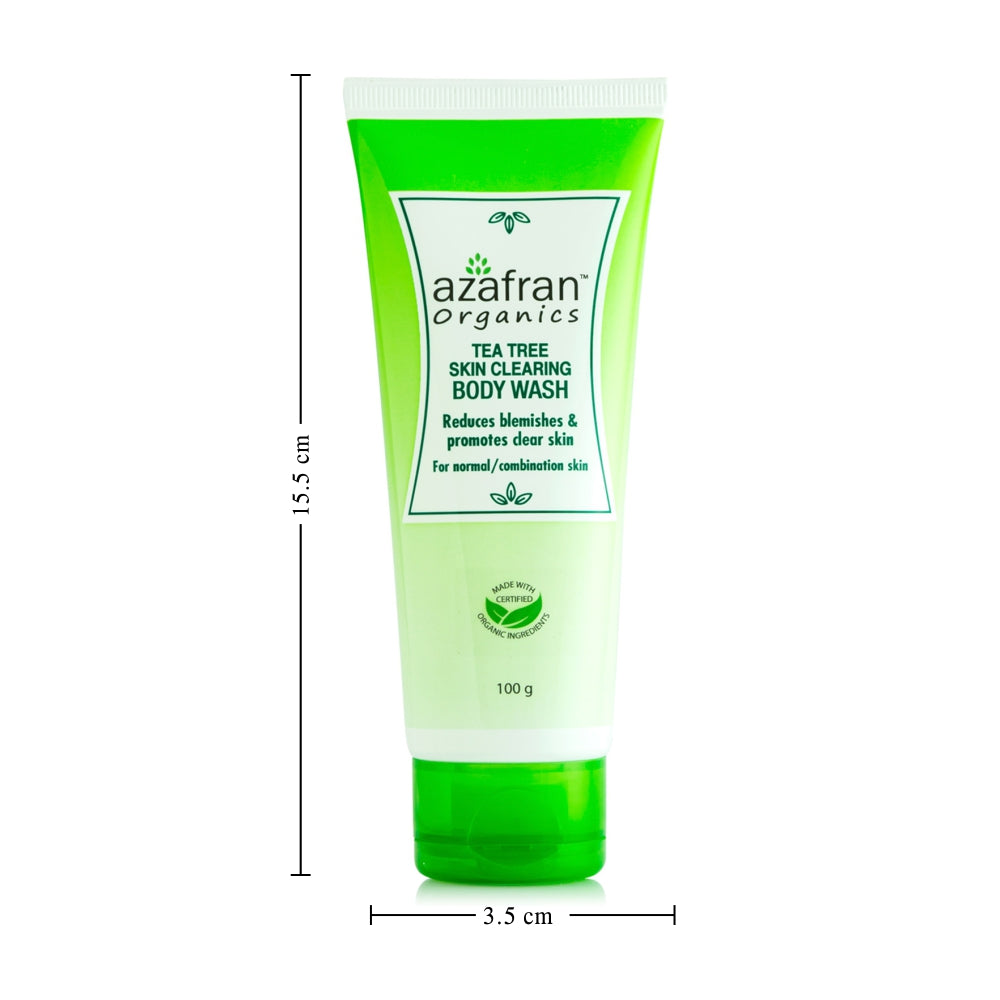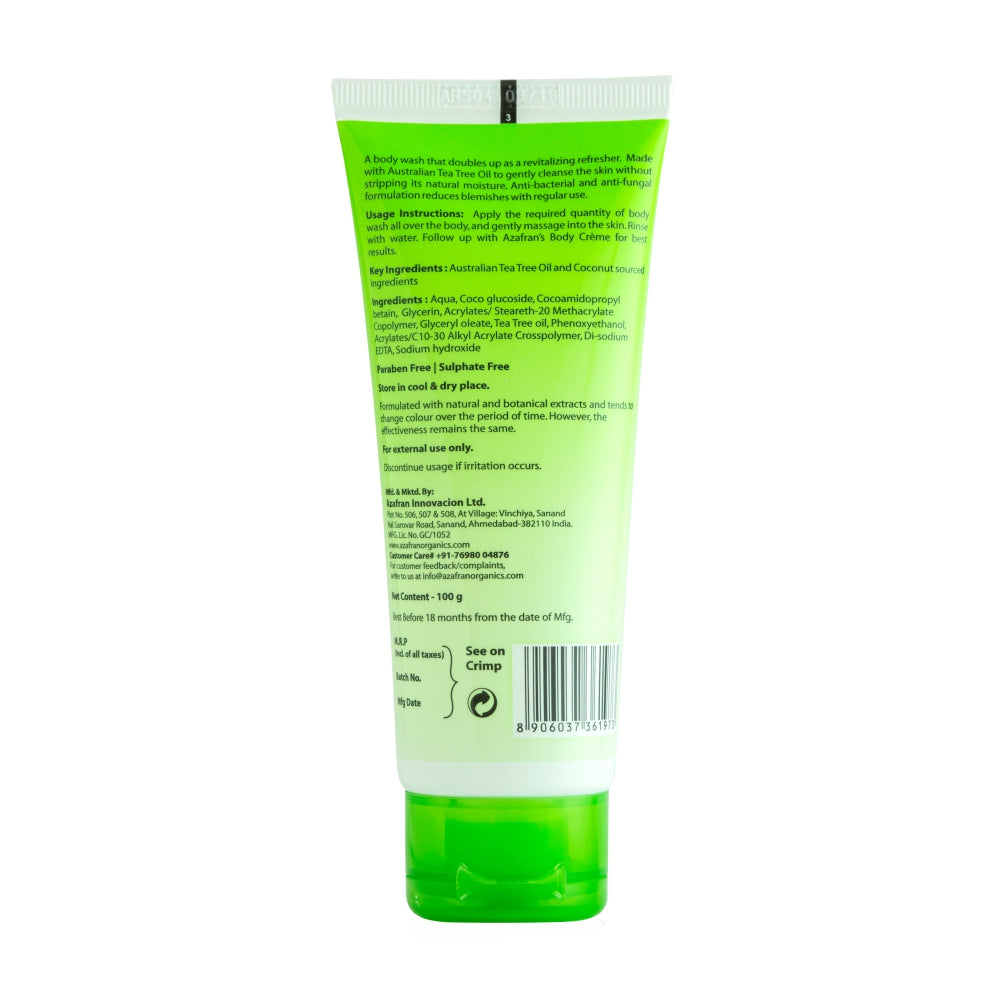 Organic Tea Tree Skin Clearing Body Wash
• Gentle cleansing without leaving the skin dry
• Enriched with Australian Tea-tree oil which is anti-bacterial & anti-fungal
• Suitable for blemish-prone & oily skin
• No Parabens, Sulphates, Phthalates, or harsh chemicals
Soothe your skin and feel refreshed instantly with the purifying properties of Australian tea tree oil in Azafran's Tea Tree Skin Clearing Body Wash. An organic, natural body wash that cleanses yet hydrates your skin with the goodness of soy butter and coconut oil that leaves the skin with a healthy glow. If nature's pure ingredients are your choice, this is the best body cleanser for your skin.
We are Vegan, cruelty-free, all-natural and all our products are made with carefully sourced ingredients for effective, targeted action. Better for you and the planet!
Soy Butter:

 High in lecithin, sterolins, omega-3 fatty acids and isoflavones, it rapidly penetrates into the skin and hydrates from within.

 
Tea Tree Oil:

 Anti-bacterial, anti-septic, nourishing and cleansing without being harsh on the skin. An effective tool against skin conditions.

Coconut Oil:

 Rich in vitamins, keeps the skin healthy and balanced. Completely non-greasy & ideal for all skin types.
1. Rub onto the skin in gentle circular motions on wet body
2. Lather up and wash off with water.