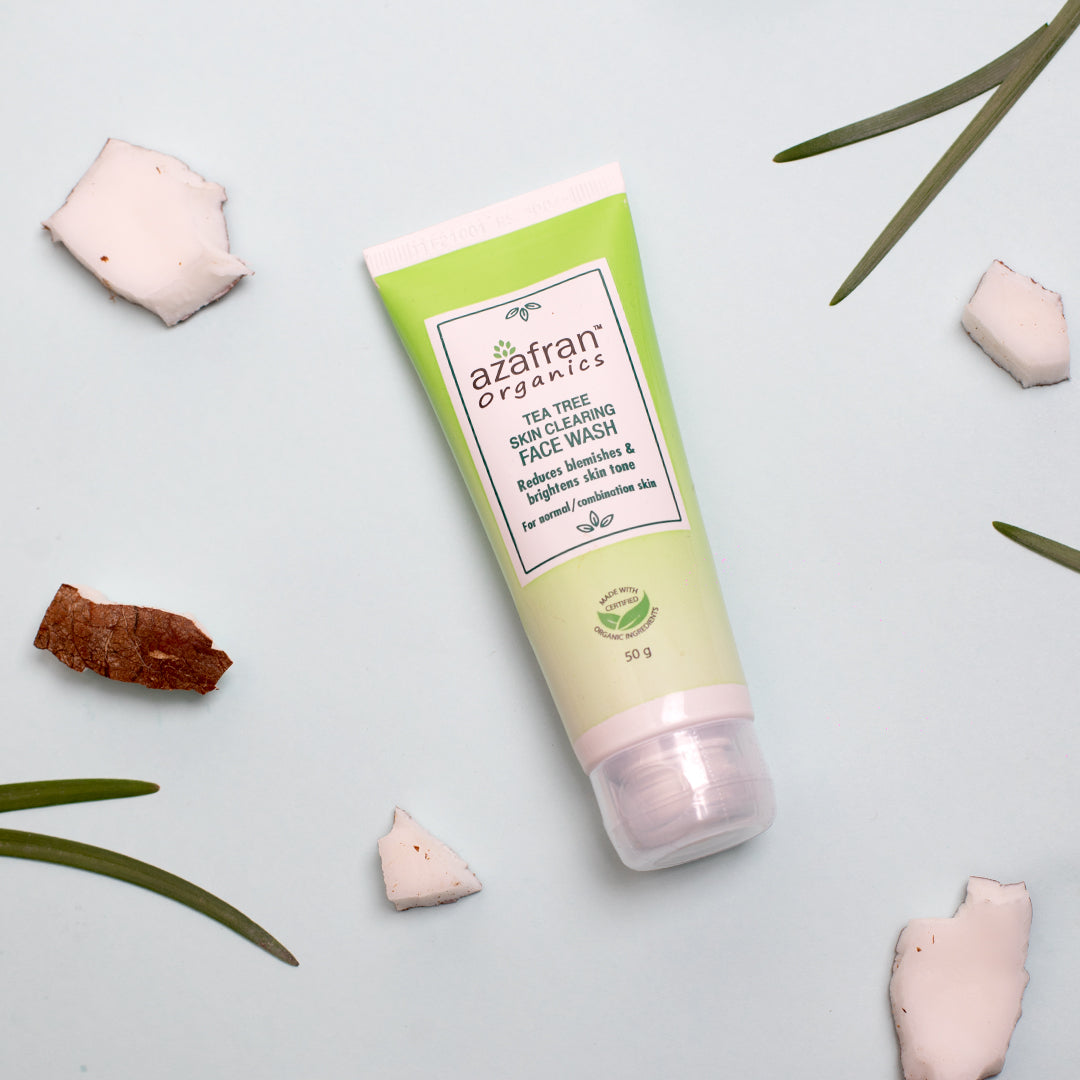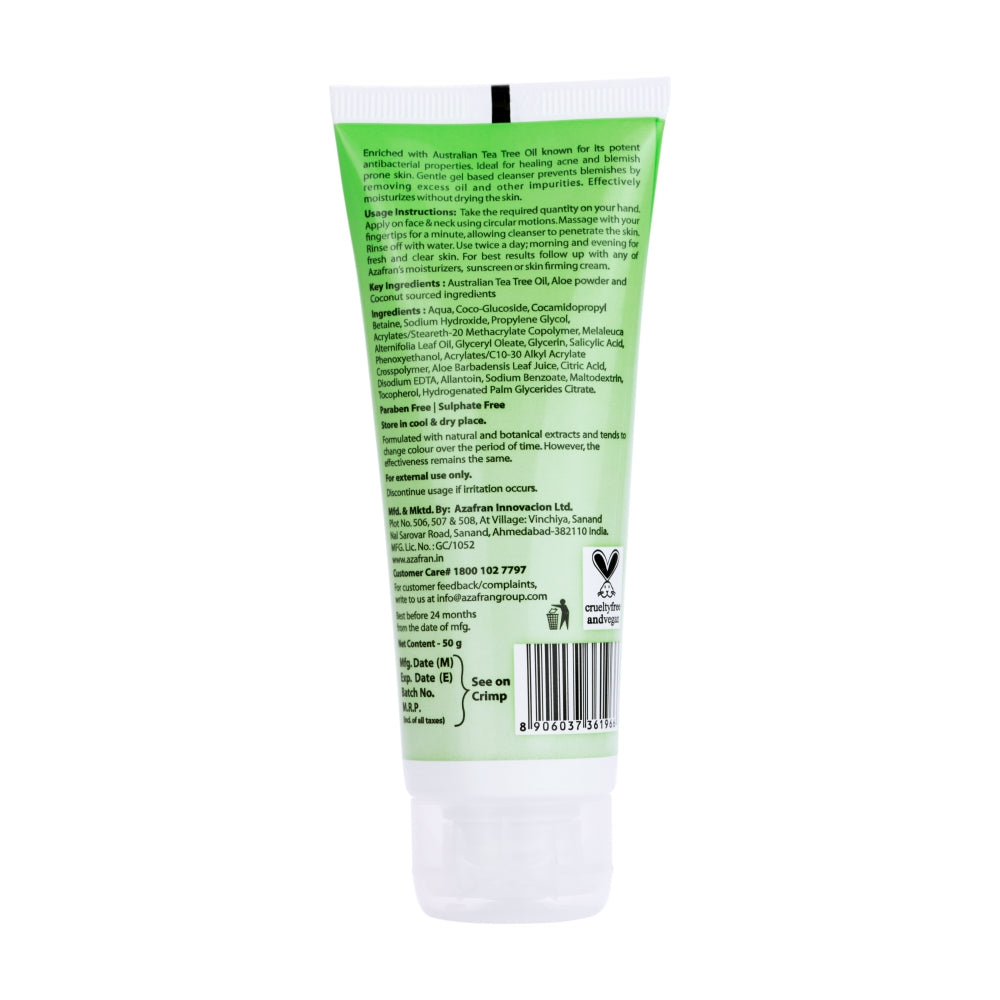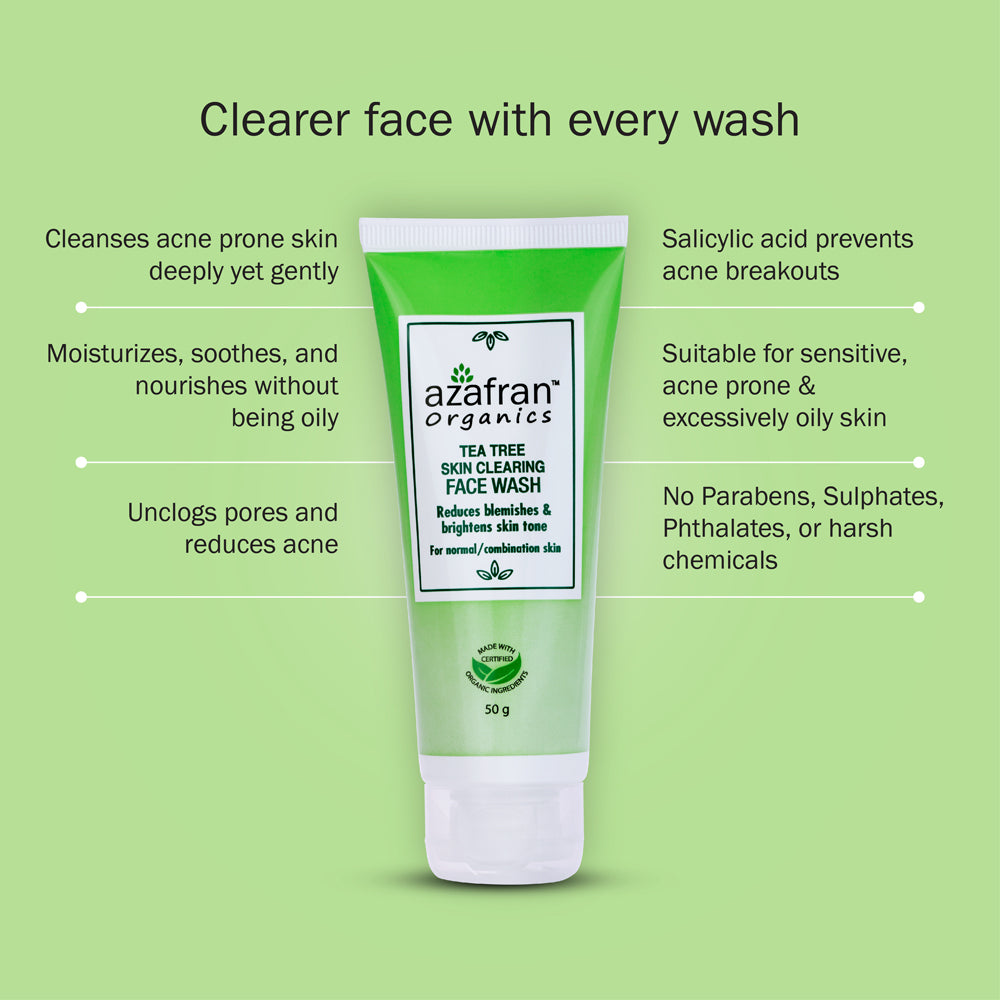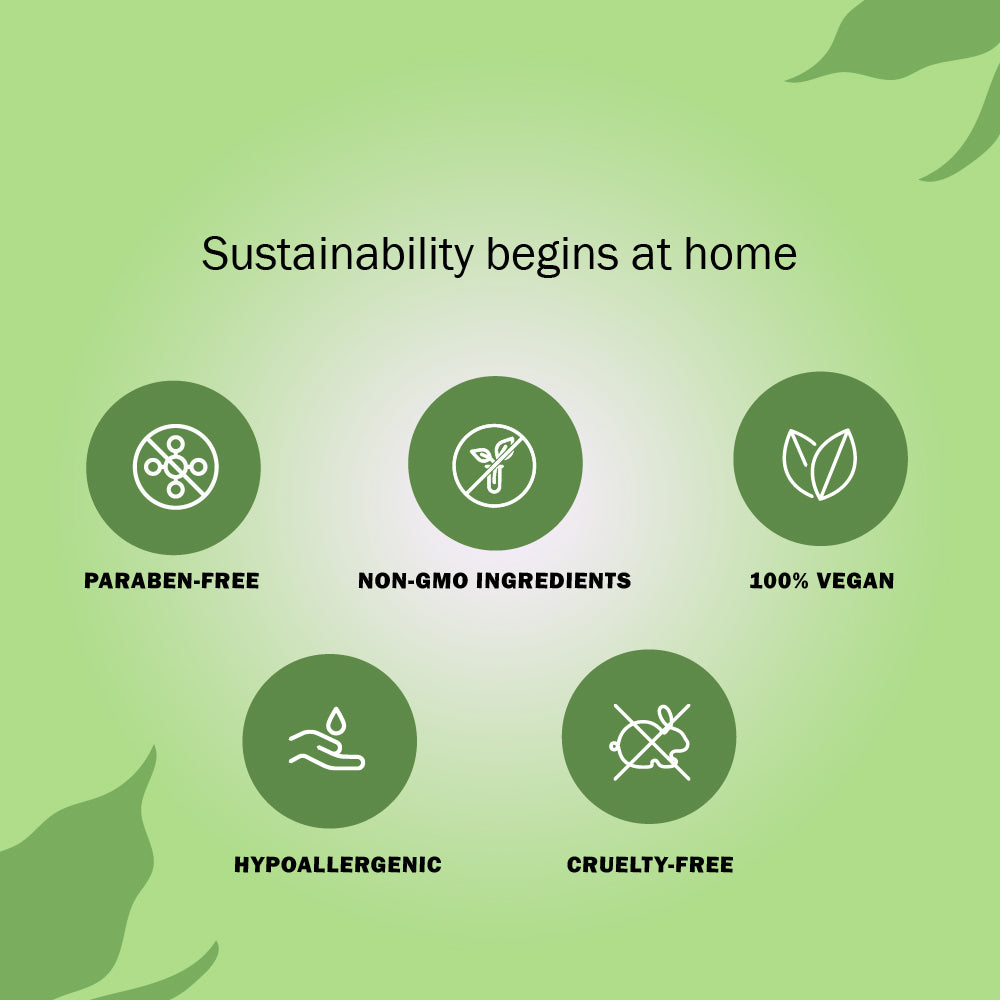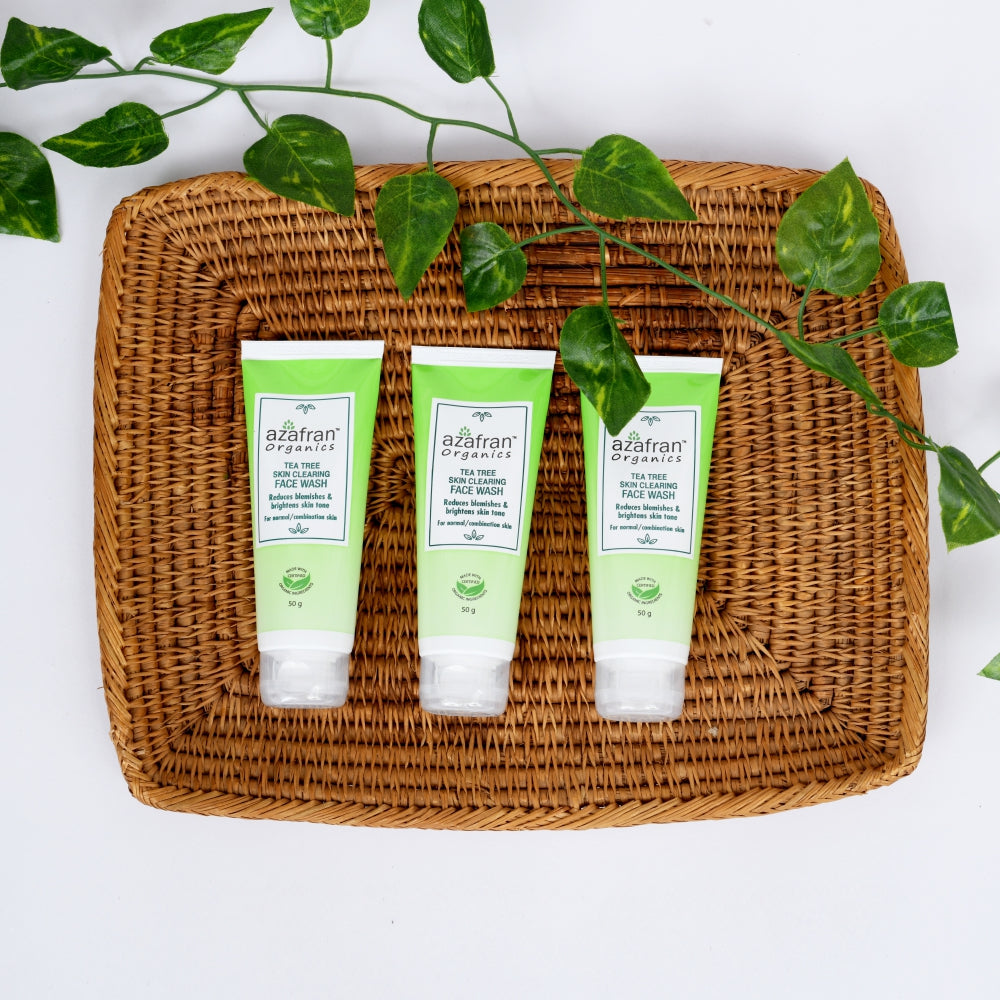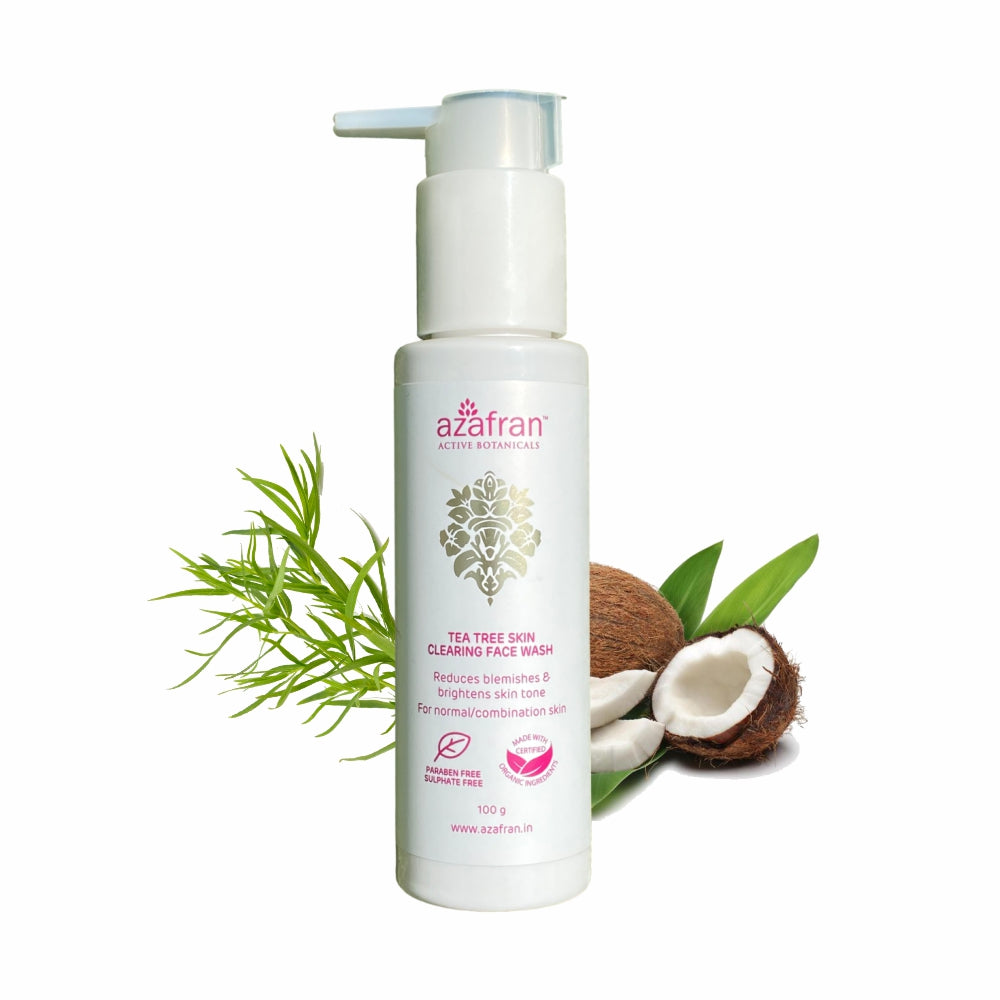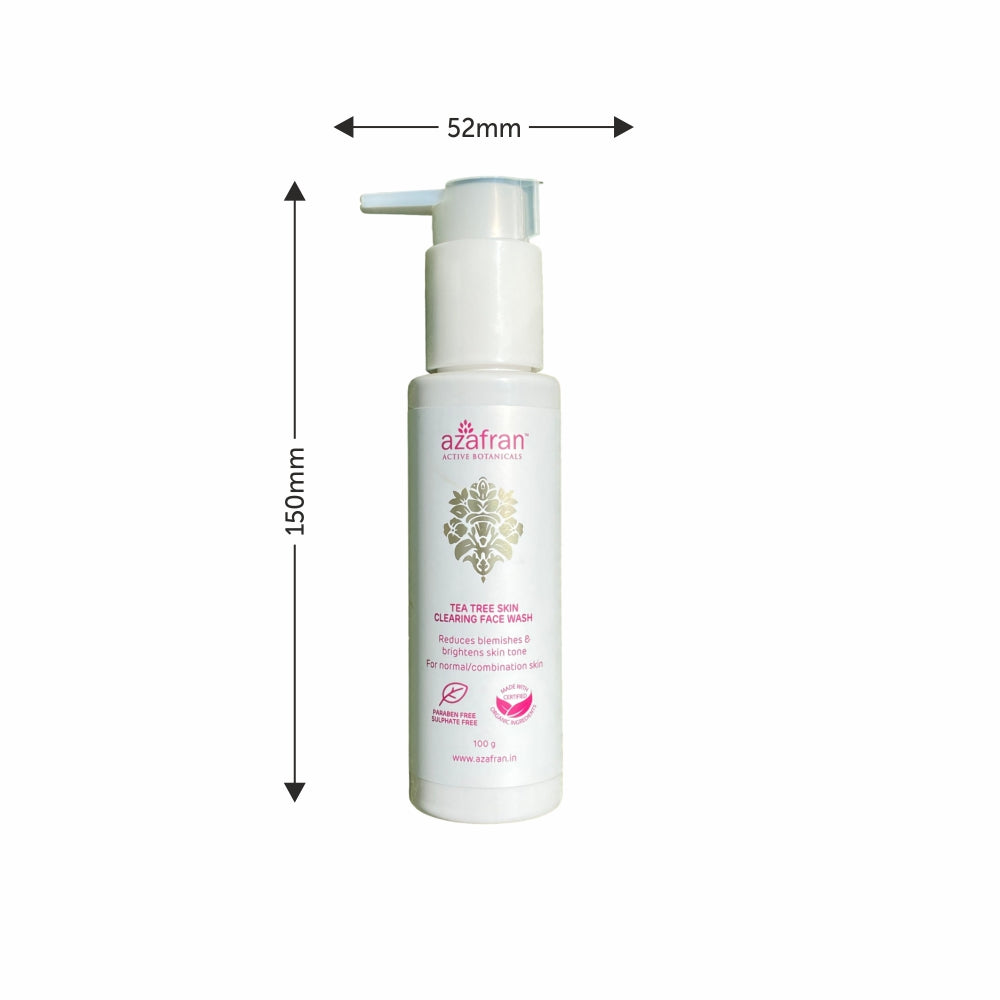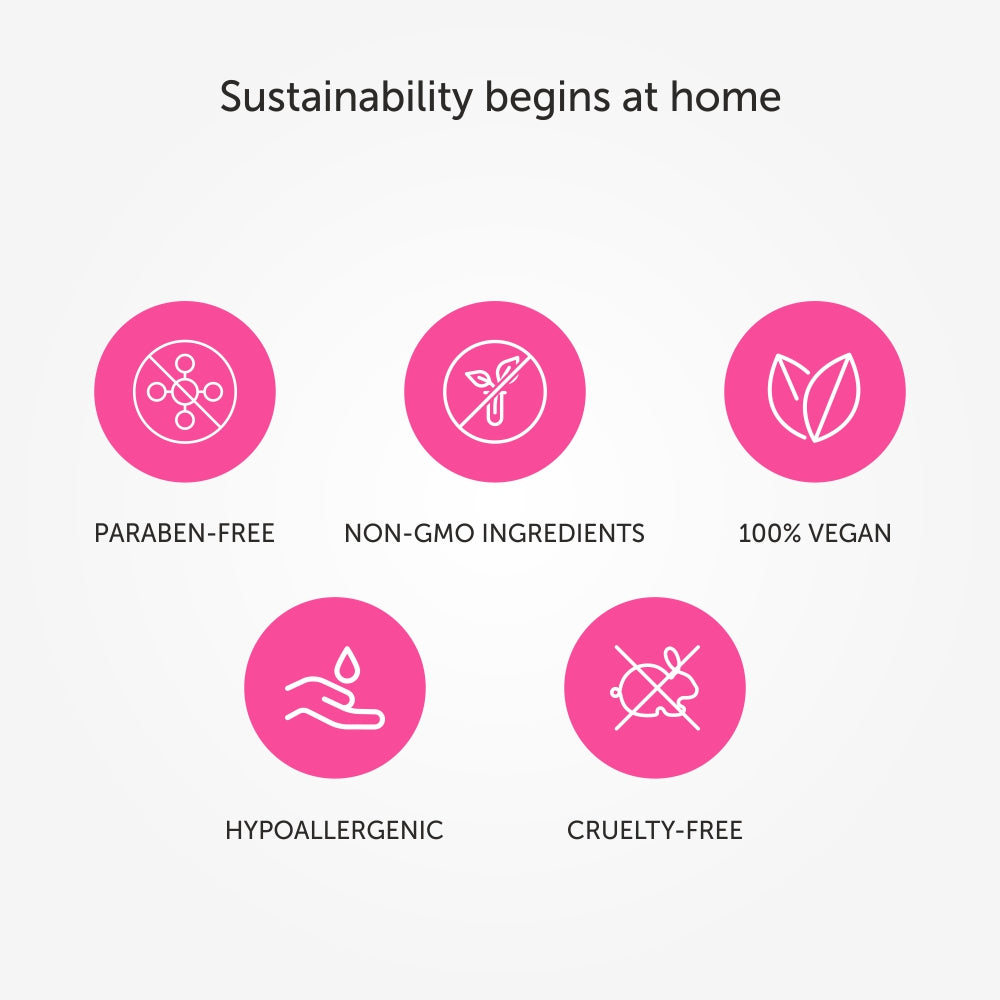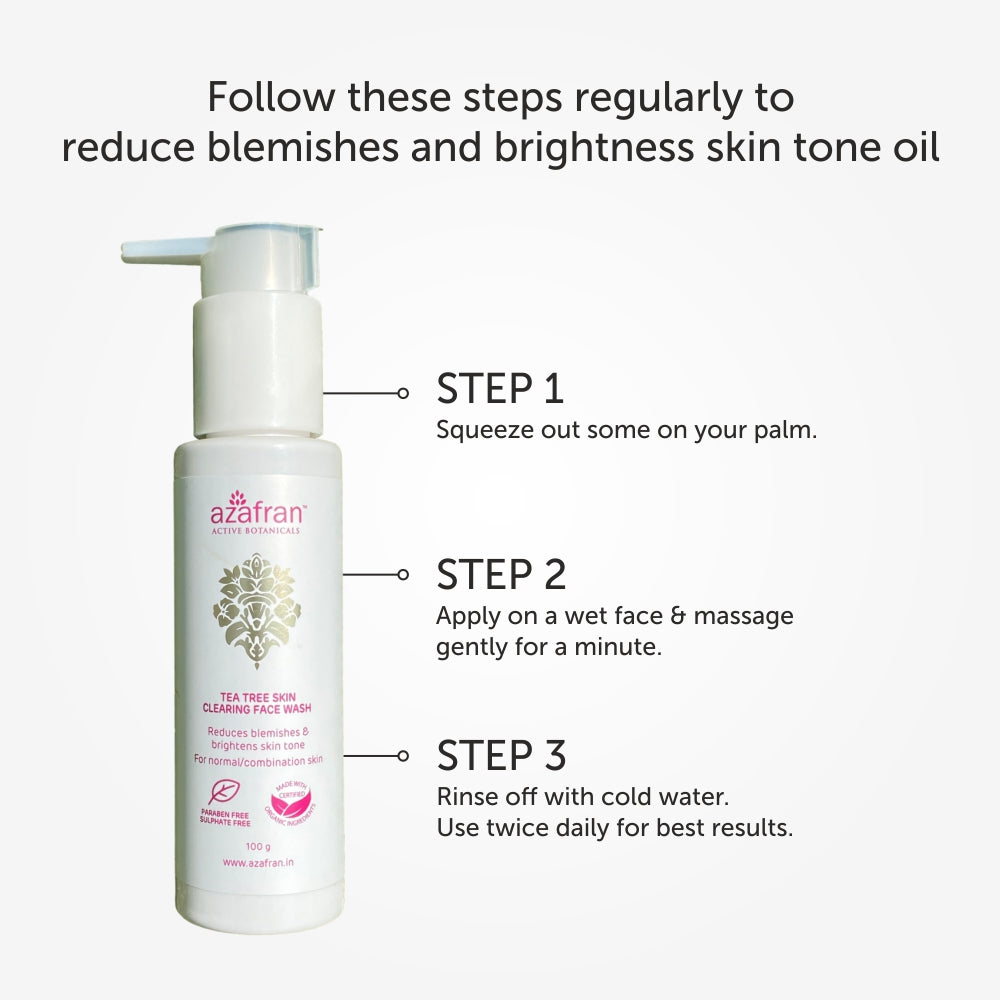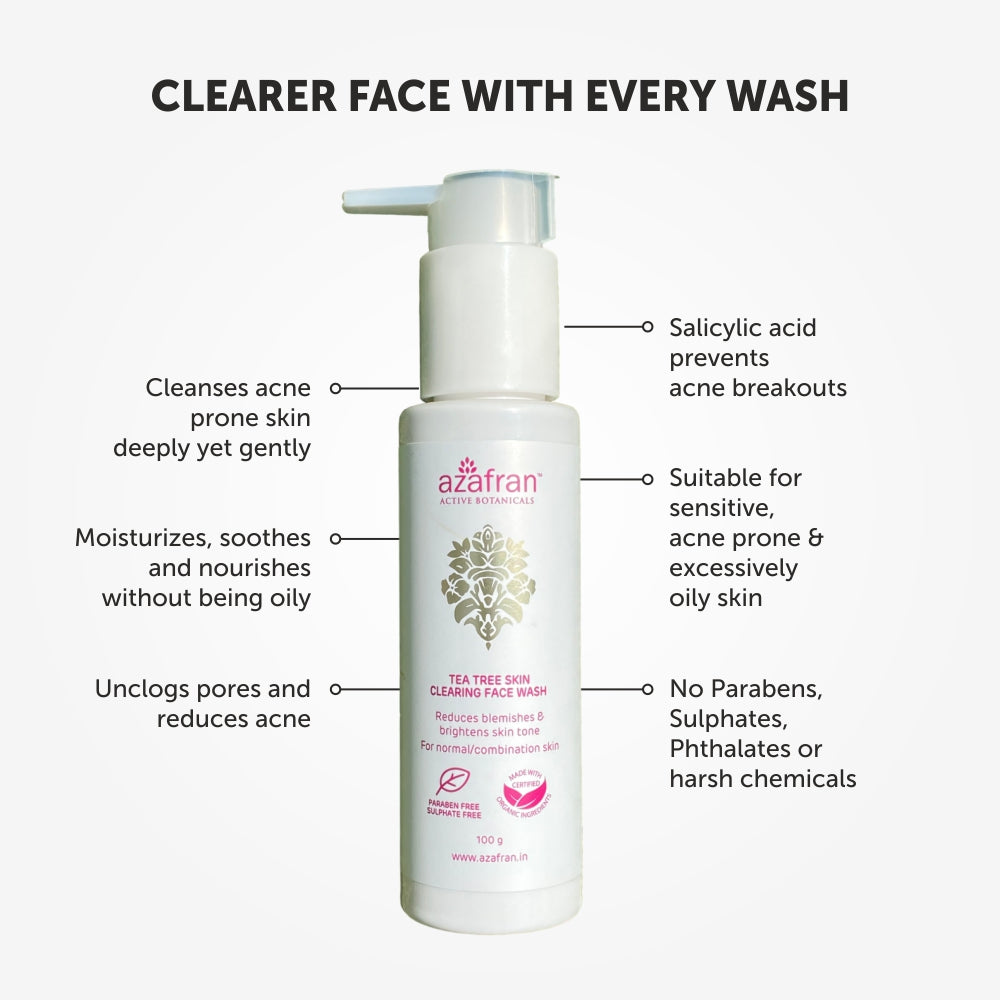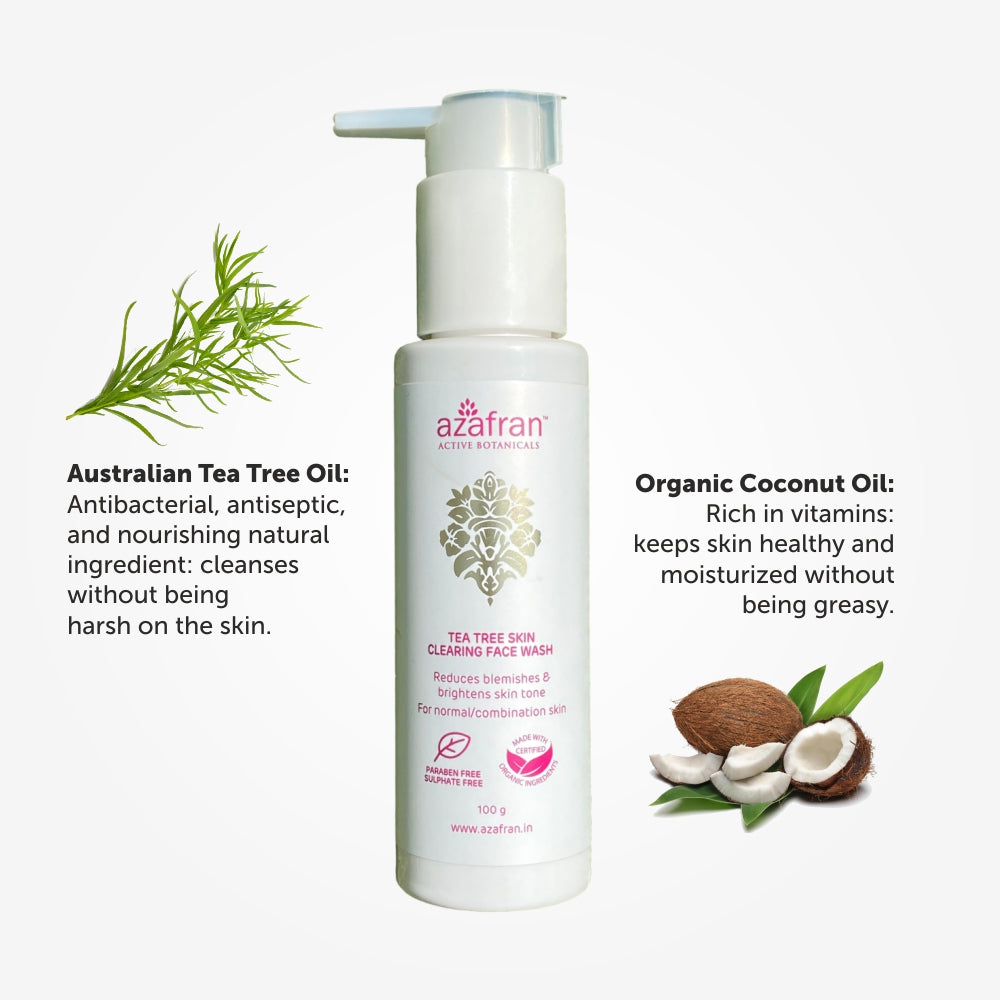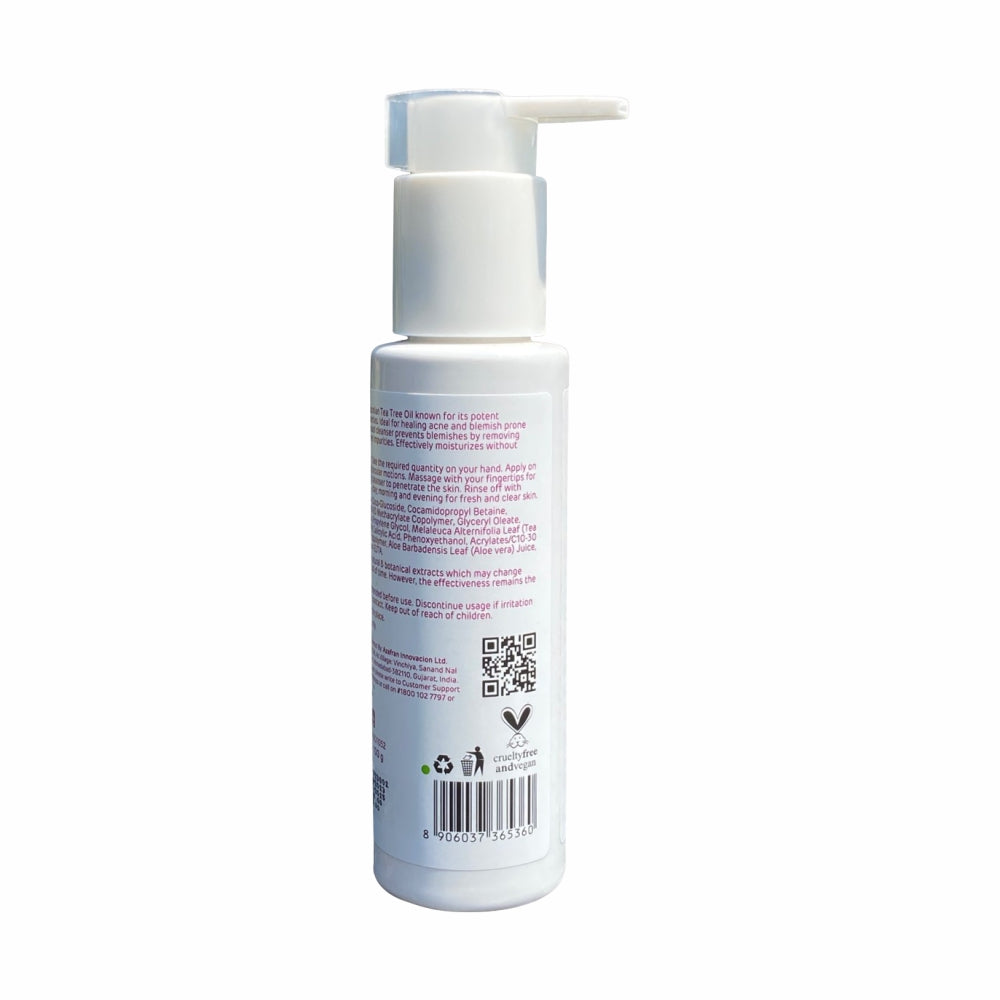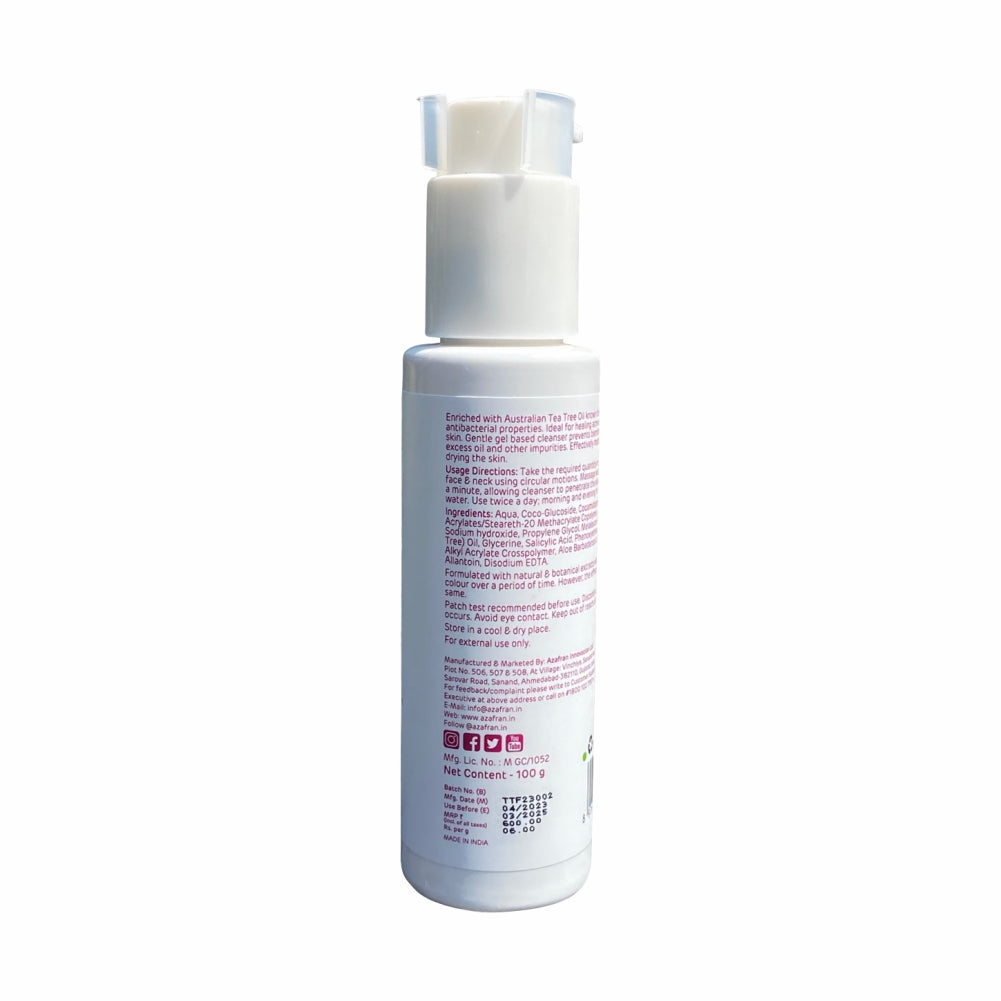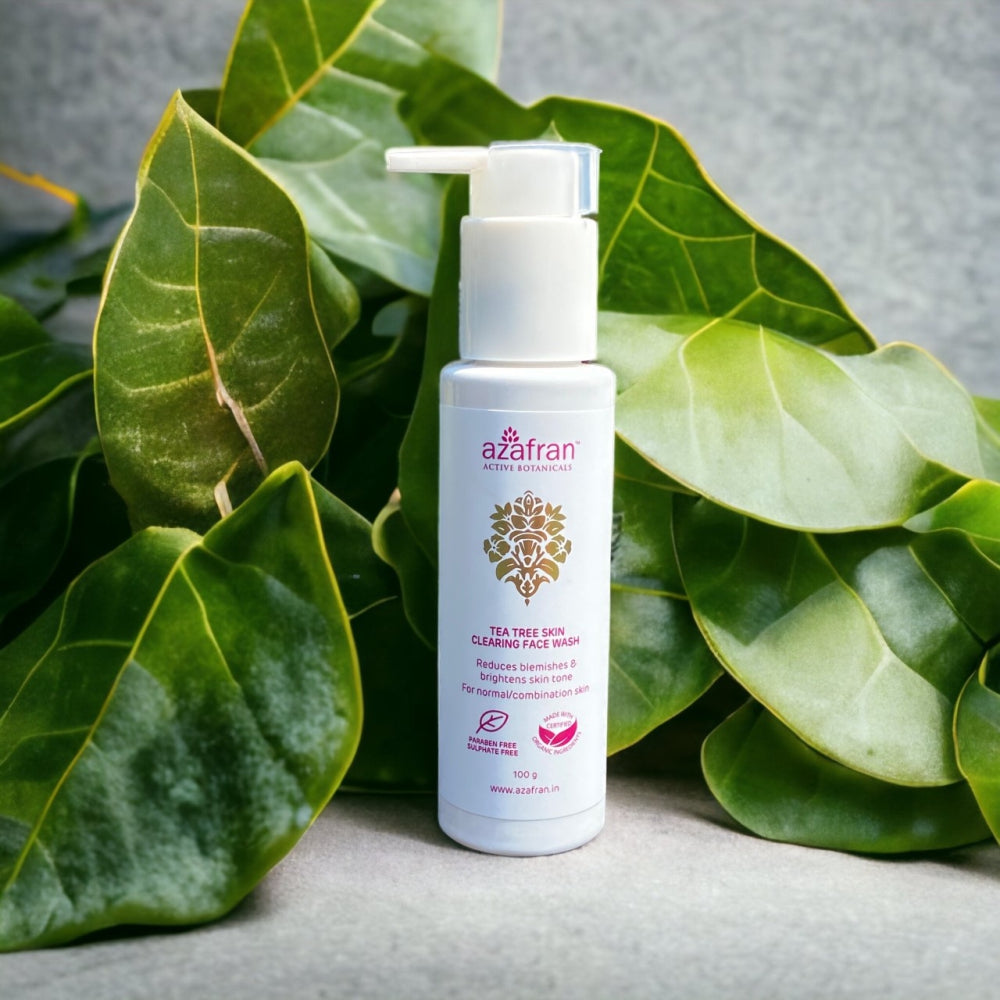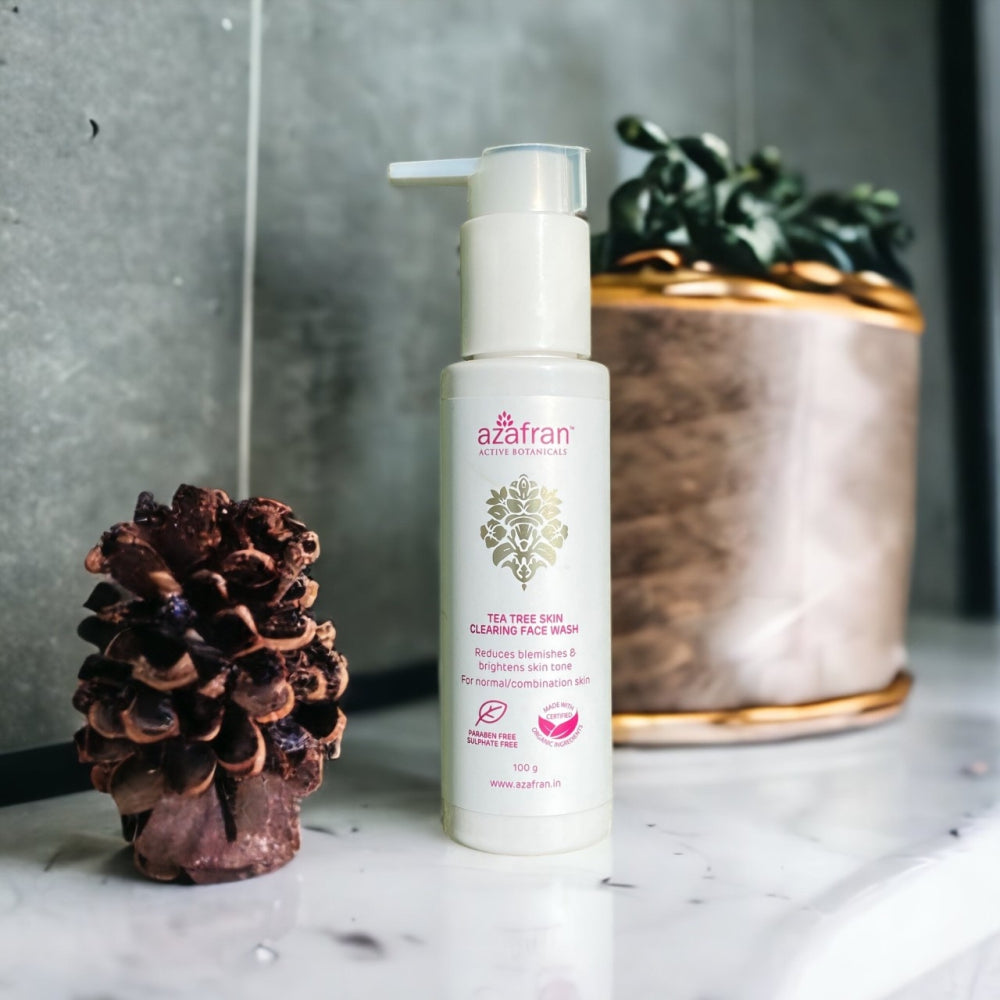 Organic Tea Tree Skin Clearing Face Wash
• Combat breakouts and clear skin with our gentle, salicylic cleanser.
• A natural, light, non-greasy formula that hydrates your skin without removing vital oils.
• Enriched with Australian tea tree and coconut oil.
• Suitable for sensitive, acne-prone & excessively oily skin
Enriched with Australian tea tree and coconut oil, Azafran Tea Tree Skin Clearing Face Wash is an effective anti-acne cleanser. Its formula with salicylic acid gently fights breakouts and dryness, leaving skin fresh and moisturised.
Our products are cruelty-free, vegan, paraben and sulphate free for effective results. We only create the highest quality and safest products for you!

Go through a range of our certified organic face products to help you keep your skin nourished and fresh from the morning to the evening.
Ingredients: 
Australian Tea Tree

is a natural antiseptic. It's gentle, anti-fungal, anti-bacterial and non-drying to the skin.

Coconut oil is rich in vitamins A, E, B1, B2 and B3, which helps to keep your skin healthy. It will not clog your pores as the body easily absorbs it.

1. Squeeze out some on your palm.
2. Apply on a wet face & massage gently for a minute.
3. Rinse off with cold water. Use twice daily for best results.